Austin-based artist Lauren Lakis, billed as a blend of shoegaze and dark rock, deals with the great unknown in "Take My Hand," an intense, thunderous track that accurately reflects the deep lows and uncertainty of the past three years.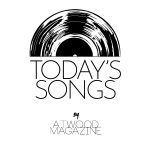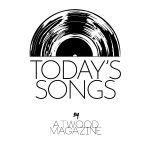 Stream: "Take My Hand" – Lauren Lakis
---
Can the darkness actually be cathartic?
Can stepping into the void and emerging from the other side prove rejuvenating? And what does it take to even open one's mind to that possibility?
Lauren Lakis explores these thoughts in a swirl of hazy, menacing guitar that seems to bring forth the notion that adopting a different point of view actually isn't so frightening after all – if only you embrace what lies ahead.
Two ways to win the fight
In time, we're smiling
Two ways to win the fight
In time, we're smiling
Why so sad?
Was it all you had?
It's not so bad
It was all you had
Released March 3, "Take My Hand" is Lauren Lakis' first single of the year. Immense, thundering drums kick in atop Lakis' light, ethereal yet clear voice, which is haunting in memorable ways throughout the refrain, "This is all I need," one that anchors the back half of the song.
It would seem the Baltimore native has fully embraced the guitar-driven culture of famed music hub Austin – her shows have also drawn West Coast crowds at the likes of Portland's Doug Fir Lounge, a sold-out affair with Coastlands and Pacific Latitudes.
The song aptly shifts between the thunderous churn of shoegaze and searing guitar with a touch more in common with some post-rock tracks – there's never a dull moment in "Take My Hand," especially as Lakis seems to reach out through the darkness with another refrain: "Won't you take my hand? Won't you understand?"
Lakis also touches on the unknown if briefly, with thoughts of "leavin' society."
This is all I need
Write our own story
This is all I need
Leave this society
Won't you take my hand?
Won't you take my hand?
Won't you take my hand?
Won't you understand?
The track, which hails from Lakis' forthcoming fall 2023 LP A Fiesta and a Hell, is about "forgetting what you thought you knew, letting go, bravely opening your mind to something radically different," Lakis explains.
Carey McGraw produced the album, and Elliott Frazier – who's worked with Lakis touring companion Ringo Deathstarr – handled mixing duties. Of note, Christopher Colbert (with credits including Leon Bridges and Mazzy Star) handled mastering duties for the LP.
The upcoming record follows on the heels of both 2019's Sad Girl Breakfast EP, as well as 2021's Green Witch Recordings LP, Daughter Language (Green Witch is also releasing this fall's record).
---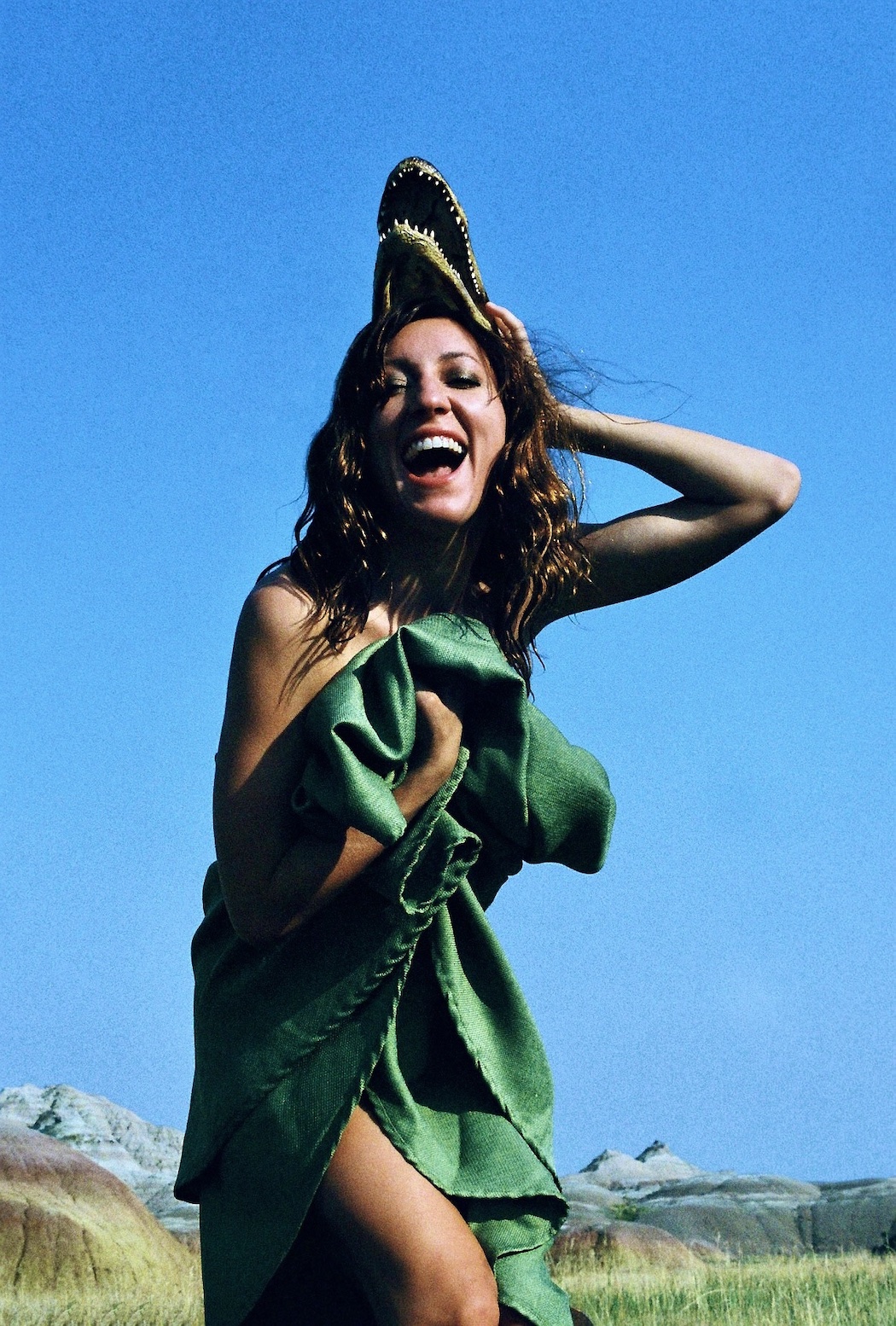 Sonic touches similar to "Dark Side," off that EP, echo through "Take My Hand" — in particular, "Dark Side" has stately forward motion but of course, an apt, downcast title.
Lakis has no shortage of questions to ponder on her journey into the great beyond throughout "Take My Hand," adding that the single was the result of some deep inner reflection on her part.
"What if you were wrong? Are you able to admit it?" Lakis says. "Can you shift with the ever-changing landscape of reality, or are you stuck in your ways?"
It's powerful stuff for anyone to consider, least of all dealing with the fallout from a pandemic.
Lakis says that she "found myself stepping into the unknown in many ways the past few years, forced to entertain the notion that maybe I didn't know everything, and in that I found freedom."
"Take My Hand" certainly seems to say that freedom and a sense of inner peace is possible, if only you reach out and accept what's waiting for you beyond the void – hopefully, there's a helping hand.
— —
Stream: "Take My Hand" – Lauren Lakis
— — — —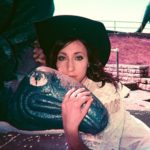 © courtesy of the artist
:: Today's Song(s) ::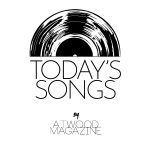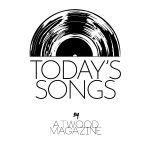 ---
:: Stream Lauren Lakis ::