Once troubled by anxiety attacks, Alexdgoldberg has since recovered and painted a musical rainbow with his debut album, 'Loste.'
Stream: 'Loste' – Alexdgoldberg
---
Almost all of our Gmail accounts consist of our full names scrunched together. How many of us take those scrunched names and make a musical moniker out of them, though? alexdgoldberg is one of the brave few, and he's got plenty of other bold tricks up his sleeve, as well, especially when it comes to making intriguing music.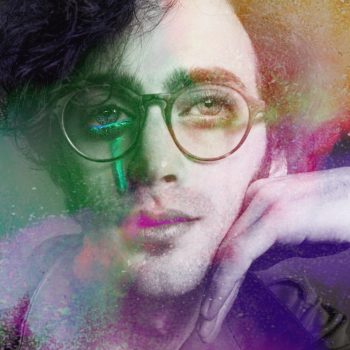 A Brooklyn, New York inhabitant, Goldberg has often had trouble with insomnia and anxiety, to the point where it could be difficult for him to stay focused at his day job. Yet his passion for music ultimately prevailed. Goldberg published his first single, "Stay the Same," in October 2019, and followed up almost exactly a year later with his debut album, Loste.
From the grandiose guitars on "Introe," to the chill keyboards and saxophone on closing track "(King)," Loste is a magnificent tapestry of various instruments that Goldberg has processed together on the computer, with some of his haunting vocals layered on top in various sections. Atwood Magazine spoke with him about the making of this album and his remarkable journey from repeated health scares to finding a firm footing in New York's indie music scene.
A CONVERSATION WITH ALEXDGOLDBERG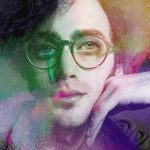 Atwood Magazine: Any artist's debut album is a momentous occasion for them. This one even more so, given your recent physical and mental health issues. How would you describe the drive that emerged as you sought to bounce back from those troubles and launch your musical career?
alexdgoldberg: This album was certainly a big occasion for me. I believe the drive that led me to make and release this first album is also related to the factors that drive some of my physical and mental health issues – specifically, lots of insomnia and anxiety, and a compulsion to always be working. My basic drive is that I love playing and writing music, but I also can't stop myself from staying up all night, every night, recording or working on my computer on the productions. In turn, I've often neglected my physical and mental wellbeing so that I can keep working, only to crash (and burn) once I've run out of energy. These forces were definitely at play in the making of Loste; the songs were generally conceived in unadulterated moments of emotional expression (whether exuberant, sorrowful, silly, etc), but the creation of the album, itself, is inextricably linked to the battles I wage with myself as part of my "process".
There are a lot of different instruments worked into Loste. How do you go about experimenting with various sounds to the point where you have achieved the soundscape you are aiming for?
alexdgoldberg: Loste is an example of how I let myself imagine the songs' arrangements without many constraints; while demoing, I'd just grab a virtual clarinet or violin and compose using that sound. Afterward, I scratched my head as to how to actually record all the parts (it turned out to be a lengthy process that involved a lot of musicians). For some of the more sample-based and effect-driven moments in the album, I'd do just what you said – experiment with sounds: reversing, slowing down/speeding up samples in real time, and then arranging them in the tracks. For instance: I'm not a guitar player, but I spent a night recording guitar-amp feedback and re-pitching and relocating the swells to fit parts of different songs.
'Loste' is an example of how I let myself imagine the songs' arrangements without many constraints; while demoing, I'd just grab a virtual clarinet or violin and compose using that sound.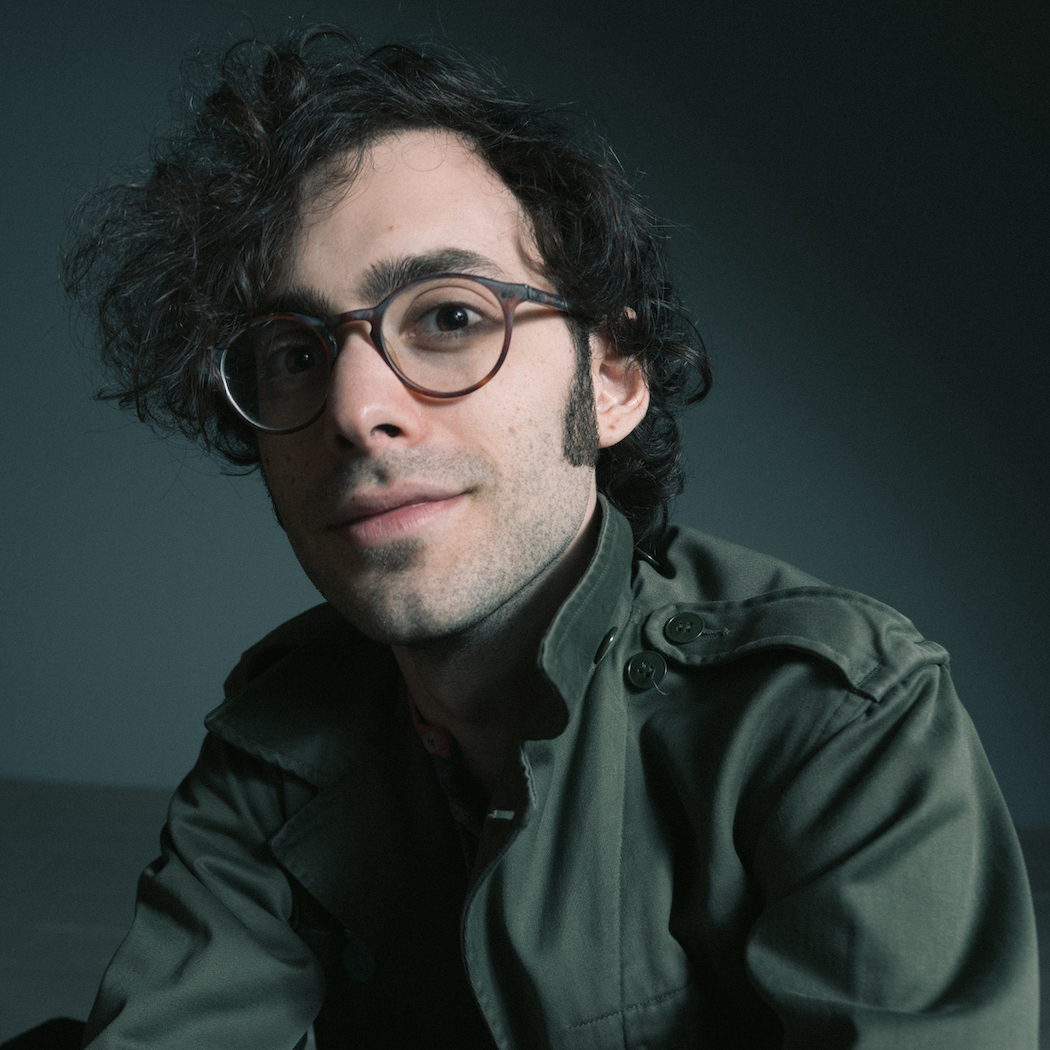 You describe Loste as ''a dynamic, vulnerable, and kaleidoscopic soundtrack... much like the world contained within this work.'' What are some intrinsic elements of the modern-day you were keen on conveying within this new record of yours?
alexdgoldberg: To be honest, Loste was mostly written in a past world, circa 2015-2016. After Tr***p was elected I wasn't sure I would actually keep arranging the songs, and certainly wasn't sure I'd see them through the production stage, let alone release them. It felt like I needed to switch gears at that very moment to meet the times. And while I did that in my writing at that time (via a collection of unreleased songs), I still felt strongly enough about the music in Loste to see the project through to completion, despite the nonstop whirlwind of events occurring around me. I even finished the album in 2018, well before the world had changed once again. That said, I was inspired to finally release the music last month because the frenetic, yet heartfelt energy I poured into these songs seemed to match the current state of the world (which we are all too aware of).
You perform regularly in trio, duo and solo settings. How does your craft differ and remain consistent on each occasion?
alexdgoldberg: When I first started playing live shows for this project back in the summer of '19, I played as a trio, along with fleshed-out backing tracks that I cued from my sampler pad. The other musicians and I (Dan Kleederman – aka Grand Kid – on guitar & Ben Chapoteau-Katz – who plays in L'Rain, among many others – on tenor sax) would improvise and play parts along with the tracks, shaping our performance around the productions that I had worked out beforehand. I also used the backing tracks in a duo setting with just Dan on guitar, and solo, with me playing drums and singing to them. Over time, I felt like something was missing – the backing tracks (and click track) in my ear created a literal separation between me, the instrument(s), other musicians, and the audience; early this year I decided to abandon the backing tracks and started triggering pre-programmed synth sounds from the pad in real time, singing and drumming along with these completely live-triggered samples. I had been a bit envious of songwriters who can perform their music with just guitar/piano/etc and voice. I ended up doing the same thing, but just with drums + sampler pad, instead. My plan was to add more instruments to this configuration, and to create a completely live ensemble, but then Covid happened (though I'm still playing solo, on my own). So the craft has certainly been evolving over the past year, including the material I'm playing, given the new setup.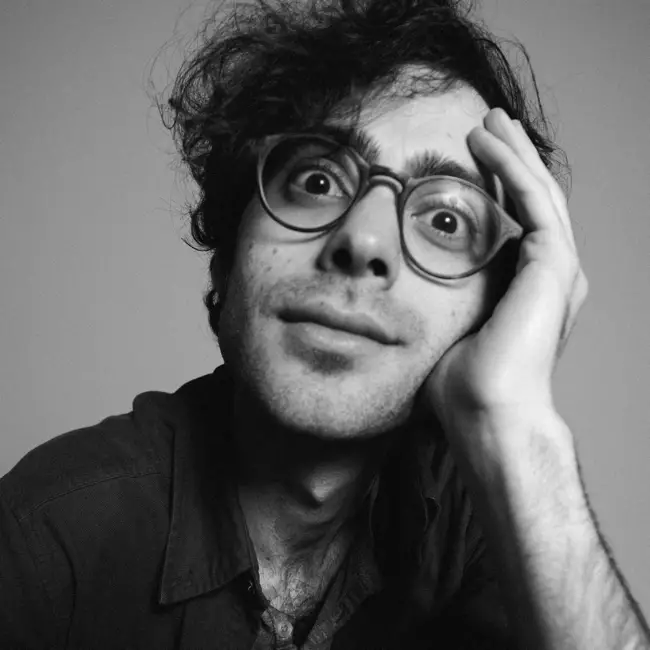 As an artist who lives and performs all around Brooklyn, what sort of artistic inspiration do you pull from your home borough?
alexdgoldberg: I'm very lucky to play drums with, and to know, so many incredible musicians in NYC. When I'm writing and recording music, I can often hear my friends' influences coming through. For example, after playing harmonically & rhythmically dense music in certain bands (like I have in WSABI Fox & The Delegation) or with eclectic, yet singluar bands and songwriters like Grand Kid, L'Rain & Julia Anrather, I find myself making musical decisions in those various styles, and in the spirit of those different voices. Of course, I've also found myself diverging, stylistically, when I feel like it's time for a change.
In general, though, the local NYC music scene is constantly awe-inspiring. I can be waiting to play a low-key, 11:30pm set on Tuesday night and the band before me will completely blow my mind, opening me up to another community of musicians that I didn't know about beforehand.
Now that your debut album is in the bag, what sort of new projects would you like to focus on next?
alexdgoldberg: I'm working on a new album! And writing new music. When live shows come back, I hope to hit that scene pretty hard, as well.
— —
— — — —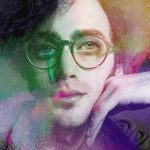 ? © 2021
:: Stream alexdgoldberg ::
---