Every Friday, Atwood Magazine's staff share what they've been listening to that week – a song, an album, an artist – whatever's been having an impact on them, in the moment.
This week's weekly roundup features music by Jesse Beaman, Jasmine Thompson, Amyl and The Sniffers, Lazy Days, Wet Leg, Máni Orrason, ALMA, Mayfly, FERGUS, Yaeji, Nana M. Rose, WILDWOOD, WIESE, & Sovereign!
•• •• •• ••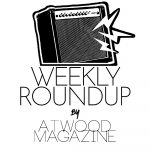 — —
—
:: "Immerse" – Jesse Beaman ::
Jesse Beaman's new single is quite appropriately titled "Immerse." The Austin based multi-instrumentalist is an expert at crafting music that flows effortlessly and sounds like an all enveloping aqueous substance of warm melodies and relaxing rhythms. In this track, Beaman takes some of the most distinctive elements of electronic music and passes them through a filter of understated elegance. What comes out the other side invites a dance of the mind, rather than the body. The beats are calm, the hooks are discreet and the drops feel like gentle ocean waves.
Earlier this year, we featured an in-depth interview with Jesse Beaman discussing his upcoming album, Mira, produced by Interpol's Brandon Curtis. On it, he described the evolution from his former post-rock influenced project My Empty Phantom into the more minimalist ambient compositions that make up this new record. "I want to create a vibe where the listener has to be patient to hear something develop slowly and gracefully," the Nicaraguan-American artist explained. That is something that definitely comes across on "Immerse", a beautifully layered song where acoustic and synthetic sounds blend in perfect introspective harmony.
https://www.youtube.com/watch?v=t-SS3CDPJoE
:: "already there" – Jasmine Thompson ::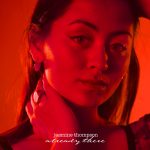 A sweet song of fresh starts, rediscovering yourself, and falling in love all over again, Jasmine Thompson's latest single is a heartfelt outpouring of vulnerability and self-expression. Radiant and intimate all at once, "already there" is the charming lead single off the British singer/songwriter's forthcoming sixth EP all of the above, out later this year. Unassuming yet deeply personal, it's a brief diary-like dive into the artist's inner sanctum:
Got a job at a dead end place
I was happy just getting paid
Started smoking 10 years too late
Didn't know life could change that way
When we met in the bar right when your friends were leaving
Stayed 'til I started talking 'til three and
Asked me to meet you at Bloomsbury Square
(Well) Baby I'm already there
"I took some time away from the music industry before the pandemic, and worked in a restaurant in London," Thompson tells Atwood Magazine. "I started on YouTube so young, I wanted to clear my head and put myself first, and see what I really wanted to do and who I really wanted to be…. I fell in love with music again. 'already there' is about that summer."
"already there" recoup the artist's wide-eyed wonder and a sense of beauty at the surrounding world. It approaches life's everyday moments, and her partner's perspective, with love and a deep appreciation for all that they are. Whereas some songs encourage us to stop and step outside our everyday, this is a song of life in motion, and living for the moment.
Got a place way too small for two
But you said it's enough for you
Found a staircase up to the roof
To this day it's my favorite view
Cuz you looked up and finished the beer you were drinking
Taking my hand I can tell what you're thinking
You said I love you, for once I'm not scared
(Cuz) Baby I'm already there
:: "Guided By Angels" – Amyl and the Sniffers ::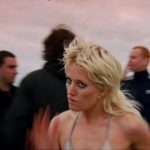 Following the success of their self-titled debut album in 2019, the Aussie punks are back with a godsend of a single, with a killer music video, to boot. "Guided by Angels" is the rollicking first taste of their sophomore record, which they wrote while cooped up together amidst the pandemic and the devastating Australian bushfires.
The bleak state of the world got them down, but it didn't knock them out—this fighter's anthem is proof of the band's unstoppable tenacity. Wild-eyed and sporting her iconic blonde mullet, singer Amy Taylor punches and struts about Melbourne landscapes with her boys in tow, obliterating all negativity with infectious energy and guardians by her side.
Comfort To Me is due for a September 10th release date, with a concert film livestream of the album performed in full on October 5th.
:: "Say It Again" – Lazy Days ::
I'm a sucker for love songs that come out in summertime. If love itself were a season, I wouldn't hesitate to say it's summer. It's feeling carefree, alive, full of energy. You find someone who gives you butterflies and makes you jump on the bed, spend whole nights texting to them and getting to the typical end-of-summer dread. You get that thrill mixed with melancholy, that terrible feeling of not knowing if this special love will end with the arrival of autumn or not.
We could say summer love is an experience of its own kind, and I think the song "Say It Again" by Lazy Days perfectly succeeds in telling how it feels. It's not specifically about a love that has blossomed in summer, rather it's about a person who doesn't know how to confess their love to a friend. Apparently, It's a different theme from the one we just described. Actually, both scenarios share the same feelings: infatuation, hope, desire, fear.
Lazy Days' Lo-Fi project seems very interesting, especially with the release of this single – which has already become my favorite summer love song of the year. What surprises does ROLLERCOASTER, Lazy Days' upcoming album have in store for us? Will the artist be able to make us fall in love as he did with "Say It Again"? Well, we can't know until August 13th.
:: "Chaise Longue"- Wet Leg ::
According to Wet Leg mythology (or, Bandcamp bio section,) the band's formation involves "a night of hazy scenes," their home territory, the Isle of Wight, and a Ferris wheel. With the culmination of these elements, Wet Leg presents "Chaise Longue," a clever, well-written, Mean Girl-referencing, semi-sexual piece of post-punk. With an overall minimal approach, the duo, Rhian Teasdale and Hester Chambers, create a dynamic mix of solid, beat-keeping drums, catchy bass lines, and a chorus section with a thick rhythm guitar and a hooky lead line. While the music is relatively straightforward, the track is constantly moving and rearranging elements in the best ways. Lyrically, the band delivers lines, and references like "would you like us to assign someone to butter your muffin?" and "would you like us to assign someone to worry your mother?" with such detachment, and really, conviction, in a way that is both clever, and well, brilliant. On top of everything else, the music video features the band in pioneer-era clothing dancing erratically, sitting on a porch, and standing on a rocking horse; it's all a vibe.
:: "Change the World" – Máni Orrason ::
Raw and radiant, Máni Orrason's new single is a savage indie rock/pop outpouring of epic proportions. How could we expect anything less from a song that starts with a guttural scream, and escalates from there? The Icelandic artist roars and soars in "Change the World," an ambitious, dramatic, and dynamic adventure into the self full of feverish emotions, searing sounds, and endless moments of passion.
Gotta see it to believe it / I thought that i had
Maybe i dreamed it / Now i don't have the words
Just have the feeling / Like that's good enough
I feel good in the evening / Lighting the match
What am I seeking / Don't cling to the past
It'll leave you bleeding / And nothing's the same
"'Change the World' encapsulates something I've been aspiring to since I started making music, it's sad and defeating but joyful and euphoric and makes me cry for different reasons every time I hear it. It really brings me so much joy," Orrason laughs. "I wrote it with my friend Yann Lauren in november last year, we'd written things together in the past but this was our first real session intended for me. We started with this riff he'd recorded as a voice memo a few days earlier and built the song around that. Once we had this simple loop I basically improvised a bunch of melodies on top of that and we arranged it into a song. Most of the lyrics came out as they are now. It was really cathartic to just sing loud and not think about what I was saying, I think my best things come when I'm not looking. I then took the song to Spain in december and worked on the production and finished the lyrics. In February we brought it to Nikolai Potthoff and he really brought the song somewhere else. It was actually terrifying to work on this song because the core was so good and I was so afraid of fucking it up. It felt like we really owed it to ourselves to make this the best possible version of the song we could. In the end I think this is really one of the best things I've ever made and I'm so proud and happy I get to live with it like this forever."
Following last year's standalone single "I Go Up," "Change the World" heralds a fresh new chapter for Máni Orrason – one that promises big sounds and fresh thrills. A new EP is on the way, but for now we can rollick in the churn and endless drive of a song whose lust for life is only matched by its need for sweet release. After the year we've all had as a collective, global audience, doesn't it feel good to let scream, shout, and let it all out?
To picture a dream / And then conceive it
To say what you are
And then believe it
You don't hate your body
Just what you feed it
And I'm not going back
Take your eyes of the screen
Check your head when you're clean
See yourself as you need
Have your own fantasy
Well I thought I was there
But now I cant leave my bed
Though, when I do
Then you'll know
I want all of that, I want all of that
I want all of that, I want it all
:: "Mornight" – ALMA  ::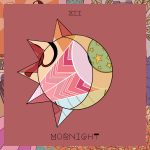 A ruthlessly independent female trio from Brooklyn, ALMA fuse indie rock percussion, synthpop splendor and neo-soul layering techniques. Their latest single, "Mornight," reflects the sonic richness of New York's DIY scene anchored by a chunky electric bass and vocals equal parts Amelia Meath, equal parts Staveley-Taylor sisters. Guerilla recordings of clinking bottles and bar conversations help craft a semi-experimental sonic tale stuck in a loop at the pub. Travel through the outfit's set of singles and you'll find this rash of textures standard-fare for their nascent musicality. Plucky yet orphic, the band's aesthetic walks the tightrope of accessibility and complexity.
Their employ of the violin also reflects a certain sense for chamber pop, echoing acts like boygenius, Half Waif and The Ophelias. Each single signals a progression in artistic ability from the trio, furthering an art college musicality by no means enigmatic, but still esoteric. In the game of creation, it's about doing what you know well. In the case of "Mornight," ALMA play their brand of DIY electropop very, very, very well indeed.
:: ESSENCE – Mayfly ::
Mayfly's easy-listening EP ESSENCE is a stunning work of reflectiveness and vulnerability. Each carefully crafted tune allows you to float away through their graceful fragility. The release is filled with ethereal indie ballads bursting with so much raw feeling. Through soft vocal harmonies and dainty soundscapes you are immediately drawn in. There is a track entitled "Tes Larmes" ft Tendresse & Joudi sung entirely in French showcasing their versatility. Other breathtaking offerings can also be heard such as the Billie-esque "To Jules" and the emotional EP ender, "Show Me The Way Out,"
Mayfly is a delicate duo composed of singer-songwriters Charlie and Emma. Currently the two are concocting both French and English songs in their home studio. Pairing glistening electro-pop with indie sounds, they are carving out their path as elevated emerging artists. Their striking, pensive vocals combined with dreamy soundscapes make their mesmerizing music pierce your soul.
:: "Leave Me Light" – FERGUS ::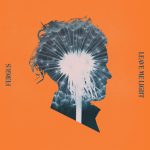 London singer/songwriter FERGUS has been an Atwood artist-to-watch since we unveiled the music video for his debut single 3.5 long years ago. Over the intervening years (and three EPs), FERGUS has proven his artistry to be a resounding vessel of deep emotional reckoning, with soft, stirring, and soothing songs plunging into the darkest reaches of the self. His latest release is a new kind of visceral upheaval: One that shines with the radiant glow of intimate connection and togetherness. Released June 25 via Goldun Egg, "Leave Me Light" is a bright and loving musical caress – a sweeter tune sipping on the beauty of our everyday moments, finding the good in life and living for those simple, smile-inducing highs.
Dawning in
Let your dreams away
Like dandelion
Soaring higher than the trees
Come up from under
Blink out the night
And nuzzle with your skin under me
Love leave me light, in the morning I'm entwined
Taking my time every morning,
every night I'm entwined
Taking my time, leave me light
"'Leave Me Light' chronicles some of the little moments in an early morning routine, as your partner leaves for work," FERGUS explains. "I wrote it when we were just coming out of hibernation and starting to go back to normal life again. Dragging our feet and drawing out our goodbyes, saying 'go gently and hurry back soon'."
FERGUS has, in the past, brought to bear our own internal reckonings of the heart, mind, and soul; following the darkness of a year lived in true isolation, fear, and loss, he seems to be taking a 180 and finding reasons to embrace the world around us. It's a refreshing approach for an artist who knows how to so deftly pull at our heartstrings, not to mention a beautiful way to embrace and appreciate the little things that too easily pass us by. "Leave Me Light" is sure to leave listeners beaming.
:: "PAC-TIVE" – Yaeji feat. DiAN ::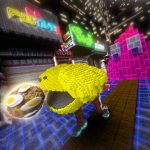 In collaboration with Namco, the Korean house DJ and producer teamed up with Japanese artist collective DiAN to reimagine the beloved game franchise's theme for the 21st century. The WEiRDCORE-directed video merges elements of Yaeji's visual playground (including a pixelated Woofa-Pac Man hybrid) into a flashing, hi-tech neon world that brings the recognizable 2-D Pac Man maze to life like never before.
A whimsical world-builder herself, Yaeji constructs an 8-bit realm of sweet whisperings, autotune, and reverberating synths, anchored by a driving breakbeat and clever samplings of Pac Man's ever-distinguishable "waka waka" munching. Immersive and playful, "PAC-TIVE" pulses with arcade nostalgia and the thrill of the pellet, fruit, and ghost chase.
:: Morning Drops & Lemon Seeds – Nana M. Rose ::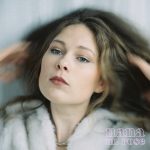 Rotterdam Artist Nana M. Rose has dropped a collection of folk flushed haunting ballads leaving an affecting taste of mesmerization and awe. Her debut EP Morning Drops & Lemon Seeds touches on her experiences as a young adult, including love songs and thankfulness to her parents.
Showcasing her delightfully charming energy, the songwriter draws on indie and folk soundscapes, dancing over a powerhouse of pop-ballad vocals, reminiscent of a young Adele. The relatable lyrics and sweeps of phenomenal lyrical expressions, from dainty and moving, to bold indie moments, we witness a contrast of both her strength and tenderness. Believe me when I say there is a song for everyone on this EP. So whether you want a track to lift you up, or something to accompany your melancholy duvet days, Nana M. Rose has it covered.
:: "Firefly" – WILDWOOD ::
Through a soft display of stunning simplicity, Nashville singer-songwriter WILDWOOD dazzles us with her tune "Firefly." Her delicate vocals lull us into pure captivation as they float over light guitar. Highlighting these insects that light up nature with such an exquisite glow, her song exudes that same vibrancy. This passionate piece reminds us that sometimes beauty can be fleeting.
When fireflies appear every summer there is something so joyful and fanciful about the arrival. What most people do not realize though, is that fireflies spend two years underground and when they eventually take flight they only live for a mere 21 days. For WILDWOOD discovering that fact really opened her eyes. She has learned to appreciate all of life's moments for you never know how long things will last.
Anne Buckle is the brainchild behind WILDWOOD. As a co-producer on all her recordings, she is a major advocate for women working in all facets of the industry. Growing up in Georgia and now living in Tennessee, she has spent many nights admiring these magical creatures. "Firefly" puts her daring innovation on display, reminding us we all have a bright light to shine.
:: "Hear Me" – WIESE ::
WIESE speaks of his new found freedom in house-pop track "Hear Me." The Norwegian, new rising DJ flushes our ears in tropical excitement, delivering the ultimate feel-good anthem. Featuring singer Erin Jarvis, the polarity of male and female energy reflects into the lyrical story of two young lovers united post lockdown.
The track is an exotic burst of deep house meets pop, smoothed over in cool breezes of rich synths and laid-back vibes. WIESE shares, "The song is telling a story about what lockdown has done to us as human beings, our ability to be close to each other and our need to explore things the way we used to." More potent than any shot of espresso, this is the track to perk up your day.
:: "Purple Heart" – Sovereign ::
It's been just over a year since Danish indie rock trio Sovereign introduced themselves with a slew of endearing and raw '90s/'00s inspired sounds. The band of Frederik Milland, Lous Gjerrild, and August Andersen made quite the entrance with 2020's songs "Smitten by Love" and "The Chain," and now their newly-released third single pushes them even further into the sphere of indie influence. An arena-ready overhaul of rollicking rock guitars and dynamic vocal performances, "Purple Heart" takes flight with inspiring energy and admirable effervescence.
"With 'Purple Heart' we aimed for creating this big, airy soundstage as a contrast to the quite heavy topics of the lyrics," the band tell Atwood Magazine. "We wanted to create an uplifting atmosphere, and a universe that can make it easier to talk about what is difficult in life and maybe even help people to heal again."
Catchy and cathartic, "Purple Heart" compels us to fly in spite of the weight holding us down. Likewise, the song is Sovereign's metaphorical spreading of the wings as well, its anthemic melodies and arresting dynamics all but ensuring we keep an eye on them as they gear up to release their debut EP, Wanderer.
— — — —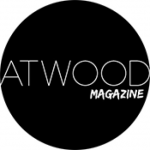 :: Weekly Roundup ::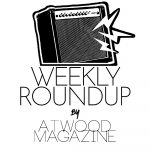 ---
:: This Week's Features ::
---