Every Friday, Atwood Magazine's staff share what they've been listening to that week – a song, an album, an artist – whatever's been having an impact on them, in the moment.
This week's weekly roundup features music by Charli Adams, Joy Crookes, Windser, Therese Curatolo, Rowan Flack, Yam Haus, aespa, Bella Dose, The 1975, Kitschen Boy, Airports, AVIV, Carl!, & Kara Frazier!
•• •• •• ••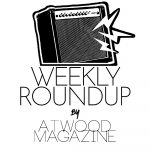 :: "na na na song" – Charli Adams ::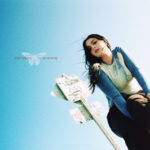 Charli Adams' first song in two years is a charming, cathartic, sonically and emotionally charged embrace of love, and we wouldn't have it any other way. Released today, "na na na song" is equal parts light and heavy, impassioned and exposed. It's a captivating follow-up to 2021's stunning debut album Bullseye, which was one of Atwood Magazine's albums of the year (we called it "the breathtaking soundtrack to Adams' very own liberation" at the time). An achingly raw alternative anthem, it's about as close to "euphoria" as we imagine Charli Adams' songwriting can get: The Nashville-based singer/songwriter is brutally honest and unfiltered as she lets herself lean into the warmth and comfort, the safety and security, the connection, and the sense of home and belonging we get from being together with the one we love:
Saw you, now I see it in color
Storming so we run for the covers
Oh my god, you remind me of home when you talk like that
Queen bed at the mountain motel
Playing cards and show and tell
You know and I know, yeah, we talk like that
When everything was going black
"I wanted 'na na na song' as my first single back, as it acts as a bit of a lighthearted bridge into my new music," Adams tells Atwood Magazine. "My album Bullseye was on the heavier side, so I wrote this upcoming project after I had done some healing and I think you can hear that in the music. This song is about falling in love as a peaceful experience unlike some relationships past. I find the song a bit cheesy, and it feels right that I gave myself the freedom to do that. I've never released a happy love song, so I leaned into it with this one."
Adams' pre-chorus and chorus capture a moment of tenderness and intimacy as she allows herself to sink deeper into love:
You came in like a soft early morning
Blue as the way it's been going
I'm just riding along
And you all the words to my favorite songs
And we go na-na-na-na-na-na-na-na-na-na
Na-na-na-na-na-na-na-na-na-na
"I wrote the chorus of 'na na na song' in my living room back in Nashville," she says, adding that it's "the realisation that I could live in the good without anticipating the bad around the corner. I wanted the song to sound as easy as falling in love is when you're being treated kindly and softly – and the song the other person "knows all the words to" is a nod to 'A Long December' by Counting Crows."
Great choice.
"na na na song" is anthem of a weary heart and soul on the mend. It's the perfect blend of inner reckoning and reverie: "I know when you go, you always come right back," Adams sings, "And I'm just getting used to that." She's learning to let love in, in real time, and she's taken us along for that ride. Get lost in the raw love of "na na na song."
Closed out at the brand new arcade
You're the best when I'm having a bad day
And I know when you go, you always come right back
And I'm just getting used to that
You came in like a soft early morning
Blue as thе way it's been going
I'm just riding along
And you all the words to my favorite songs
And we go na-na-na-na-na-na-na-na-na-na
Na-na-na-na-na-na-na-na-na-na
:: "Memory" – Windser ::
From his days in New York City fronting rock band Mainland to his more recent work appearing alongside the likes of Macklemore, Jordan Topf (AKA Windser) has a knack for writing infectiously catchy hooks and harnessing a sense of hazy nostalgia, evidenced quite literally by
"Memory," the lead track off 2022 EP Where the Redwoods Meet the Sea. The track gets a refresh this week with a new music video, inspired both by timeless classic Eternal Sunshine of the Spotless Mind and My Own Private Idaho.
The influence of Eternal Sunshine is evident right away: Topf wakes up in bed… on a beach, surrounded by seagrass and in sight of crashing waves, with Topf later awakening in bed – in a forest. It speaks to the idea that a surge of memory can hit you anytime, anywhere, transporting you to another place entirely: Words, thoughts, feeling, split-second snapshot and glimpses are just "a memory slipping away."
There's a deep current of intuitive understanding that courses through Topf's songwriting under the Windser moniker, especially when he sings "The world is changing, it won't stop/even when it's supposed to," a feeling that's proven especially relatable across the past turbulent three years and change. If you're searching for understanding, start with "Memory" – the past might just set you free.
:: Notes on a Conditional Form – The 1975 ::
With a social media resurgence thanks to MATTY Healy's alleged romance with Taylor Swift, Notes On a Condition Form has, again, been thrown on my radar. Of all The 1975 albums, this one has the most notable peaks and valleys.
The 2020 release is definitely experimental  — "People," especially, is an alarmingly stark contrast to the group's pop-skewing early hits. "Shiny Collarbone" almost foreshadowed George Daniel's role in producing for Charli XCX. The title track with Greta Thunberg is… progressive… albeit a boring addition to the album.
But when it's right, it's right.
"If You're Too Shy (Let Me Know)" is a perfect example of The 1975 "At Their Best." The song has the group's iconic guitar timbre and Healy's smart, slightly self-aware lyrics. (The "Playing On the Mind" line: "Let's find something to watch, then watch our phones for half the time" like come on.) "What Should I Say," "Don't Worry," and "Jesus Christ 2005 God Bless America" are all hits — and the soundtrack to my spring-summer transition.
:: Skin – Joy Crookes ::
Joy Crookes' voice is most noticeable when you play her 2021 debut album, Skin, a mix of Amy Winehouse and Adele — but the music behind it is just as enjoyable. When I recently listened to it, I was struck by the confidence such a new singer has, approaching each song as she's performing it for the umpteenth time — equally as delightfully surprising was the fact that I heard someone other than Joe Biden use the word "malarkey" in a sentence.
Skin is a fascinating listen about relationships, identity, the trouble each bring — "Poison" refutes a lover's allegations that he's toxic because of family trauma, "19th Floor" tells the story of how Crookes grew up, "Wild Jasmine" is about protecting yourself and your heart, and "When You Were Mine" reminisces on how a former partner treated her less kind now that they're no longer together. The man turned out to be gay, and Crookes sees him with another man: "I'm shook, but you look good together / I had my hesitation, but I just can't hate him."
Come for the voice, stay for the soulful meditations on life, love, and healing — Skin is a constantly blissful listen from a new voice whose next step should be greatly anticipated.
:: "Loving You More" – Therese Curatolo ::
Have you ever had to silence the one that you love for the sake of protecting your heart?
Therese Curatolo sure has; and boy, was it tough. This LA-based singer/songwriter captures her struggle with the limits of unconditional love in her newest track, "Loving You More," independently released today (May 12).
As a member of the incredibly talented Scary Pockets collective, Curatolo is no stranger to a good groove, and it's safe to say that she has created one that is fully her own. With glowy guitar notes and snappy percussion as a backbone, Curatolo's smooth-as-butter vocals melt over the track, luring listeners into her dreamy soundscape of painful longing.
Attempting to shower her partner with as much love as she can to remain an unmoving facet in their life, Curatolo finds her efforts to instead be futile. A love that was supposed to be unconditional turned out to be the very thing causing Curatolo the most pain. She confides, "I loved this person so much that seeing them have a brush with death only made me throw myself back into loving them more no matter how they had hurt me in the past."
Curatolo's melody argues that love should not cause someone pain — it should be a joyful, soul-nourishing sensation that adds to life instead of taking away. "Loving You More" is a timeless reminder of self-worth; and a signifier of all of the amazing things that Curatolo has up her sleeve for the future.
:: "Tipsy on the Tongue" – Rowan Flack  ::
Rowan Flack is an artist whose music beautifully dances across a multitude of genres, from soul, to pop and jazz, and her latest single, "Tipsy On The Tongue" is demonstrative of just that. Crafting something that is all-encompassing, the new release features intricate harmonies, enchanting melodies and mellow piano lines that flow seamlessly like liquid gold.
The warm and shimmery single showcases recognisable lyrics, as the artist sings about moments of self-discovery and understanding that as humans, we aren't always perfect. Flack shares, "Tipsy On The Tongue focuses on the flaws of my personality during an argument and how two people's love languages don't always align." The empowering track urges listeners to look inwards, as she demonstrates the importance of being vulnerable and honest with ourselves.
:: "(MAN)IFEST"- BELLA DOSE ::
You know the saying, what you put out is what you get? If you embody positivity, good things will come. Bella Dose's upbeat, sun-soaked single "(MAN)IFEST" is the ideal summer anthem for anyone looking to conjure their dreams into existence. With twinkling soundscapes and sultry vocals the track has a rich, enchanting air. It is all about summoning the perfect person into your life. The line "manifest a new man" speaks to anyone who has been through heartache and is ready to find Mr. Right. The visuals exude a seductive jungle feel reminiscent of videos like Katy Perry's "Roar." The fiery forest setting mixed with tropical tranquility creates the ideal viewer's paradise.
Bella Dose is a bilingual girl group with highly impressive abilities. The magnetic foursome sing, dance, and write in both English and Spanish. These girls personify radiant Latin flair. With backgrounds such as Cuba, Honduras, Dominican Republic, Puerto Rico, Colombia, and Chile, their eclectic offerings are drenched in palpable passion. That immense devotion has 'manifested' them a multitude of fans.
:: "Sandcastle" – Yam Haus ::
A spirited and soaring fever dream, Yam Haus' "Sandcastle" is the punchy, passionate indie rock anthem we've been waiting for this spring. Released today, the second single of the year from Minneapolis trio Yam Haus is a searing, high energy eruption taking a hard look at life's uncompromising fragility: How everything we build up can suddenly feel like it's falling apart all around us, not unlike the way a sandcastle on the beach can get swept away by the sea in an instant.
I did it right, screwed everything on tight 
I made a wish and it made me feel alright
I pray to God that I live another day
To keep building up this fantasy
You won't believe all the energy it took
Every page I was living by the book 
Never thought that it all would come to this
Little bliss turning into ignorance
Active since 2018, Yam Haus has gone through a lot in a relatively short time, but the band – led by frontman Lars Pruitt – has, through three EPs and countless shows, maintained its dedication to in-your-face songwriting propelled by dynamic and powerful performances. This past March's single "Rafters" represented a welcome return for the band, and now its follow-up "Sandcastle" affirms what longtime fans have always known about Yam Haus' raw it factor potential. Marrying cinematic sonics with life's brutal and unforgiving truths, the band's latest is easily one of their best yet, which an irresistibly catchy chorus tying all of that turbulence up in a rousing, radiant musical bow:
I tried to make it stay
A wave came and washed it all away
The whole world is made of sand
I feel it slipping through my hands
It's a shame it's a hassle 
Living in a sandcastle
it's a bunch of fun and games
But I don't really wanna play 
It's a shame it's a hassle
Living in a sandcastle 
"For me, 'Sandcastle' is a sort of melancholic acceptance of the past few years," Lars Pruitt tells Atwood Magazine. "We build up our lives meticulously. The next moment, a breaker rolls in and washes it away. It's kind of exciting, kind of exhausting, kind of terrifying, beautiful, horrible, tragic, almost funny in a sad way. It's one of our favorite songs to play live right now. I hope to play it for as many people as possible on tour so we can all feel joyfully nihilistic for a few minutes. It actually feels really good to let go of what you can't control, and acknowledge the complete frailty of our little lives. I think there's some really good stuff on the other side of that."
It could all come crashing down at any moment, so we might as well live in the moment and make the most of our time right here, right now.
:: "Thirsty" – aespa ::
Conceptually whimsical and ultrafuturistic, SM Entertainment's aespa are most commonly seen (and heard) traveling and fighting evil through the multiverses of Kwangya alongside their AI counterparts. The girls are no strangers to experimentation that steers clear of the techy hyperspace schtick though. Off the four-piece's latest mini album, MY WORLD, "Thirsty" sees aespa stepping away from their electro-cyberpunk expertise, and instead, opting for a sweeter, sassier, and more nostalgic approach both lyrically and sonically.
For aespa's dedicated fans (endearingly dubbed "MYs"), "Thirsty," alongside several other tracks off MY WORLD, isn't anything too new; the group debuted the track at Seoul's Jamsil Arena back in late-February. Love isn't a theme they typically explore, as they're more often than not found divulging the lore of their universe, but they make it feel and sound second-nature in their latest effort. Fusing pure pop excellence with smooth Y2K R&B, the girls of aespa — Karina, Winter, Giselle, and Ningning — create infectious and dreamy soundscapes in "Thirsty." Mystifying and addictive, yet catchy and fun, the track finds the middle ground between aespa's fictional and real-life personas.
Far from one trick ponies, the four effortlessly demonstrate their versatility and reveal hidden talents with each and every release. "Thirsty" is one of countless instances where aespa have solidified their group presence and identity in the modern K-Pop sphere; seeing as their debut album has yet to hit public ears, it's likely they'll remain one of the most powerful acts in K-Pop's fourth generation.
:: "Close Friends" – Kitschen Boy ::
Oh, if only romance were as simple and as easy as directly asking the questions you want the answers to. If we could just say things like "where is this going" and "are we friends or something more," then we could all avoid heaps of heartache and sleepless nights – and perhaps we can now, with the help and support of Kitschen Boy's heart-on-sleeve new single. Released May 11, "Close Friends" is an intimate, jangling eruption from aching, uncertain depths. The Naarm/Melbourne-based indie rock band sing out loud all the thoughts we bury deep down – the ones that eat us up from the inside out, burning a hole in our souls as we try to navigate the rocky terrain of an early relationship.
Sometimes you feel it so viscerally that it's undeniable, but most times love is a mystery – a dance of trial and error, chance and change. Without clear communication, it's really anybody's guessing game.
Were the instructions unclear
when you opened to page one with me right here
All ready to go if not instilled in you this fear
Do you look at me the same now
I'm not just a profile attached to a name
or did interest wane on finding
I'm just docile and inane?
"'Close Friends' is the story of a protagonist unsure of how to read romantic signals through their Instagram and social media interactions," vocalist Dylan Baddeley tells Atwood Magazine. "The storyteller waxes on trying to untangle the implications and insinuations of their interactions with a romantic partner in a plea for clarity and surety in either direction. The song speaks of the intricate unknowns of love in the digital age and how overwhelming it can be to find and perpetuate a relationship within these confines."
We feel this insecurity and doubt come to life in charming, but equally gut-wrenching chorus:
How long will I be on your close friends?
'Cause I know these all come to reach their natural end
How long will I be on your close friends?
Am I trying too hard or not nearly enough?
Are we taking it slow are you calling it off?
'Cause I'd much rather know than not speaking up
They may not get any of the answers they're looking for on this song, but Kitschen Boy will absolutely come away from "Close Friends" with many more fans of their band.
And now that your picture is green bound
do you think it's agreed now that we won't sleep round?
It's alright though, looks like it won't be for long
Just let me know when it's off or if it's on
How long will I be on your close friends?
Because I know there's all come to reach their natural end
How long will I be on your close friends?
:: "NEED U HERE" – AIRPORTS ::
AIRPORTS, the musical moniker of Brisbane based Aaron Lee, is no stranger wearing your heart on your sleeve when it comes to the narratives behind his music. His latest single "NEED U HERE" follows suit, with the artist speaking about his own personal struggles when it comes to loss, both of a loved one and of yourself. Poignant, heartfelt and resonant, "NEED U HERE" is painfully emotional, allowing you to connect with the songwriter and acknowledge and sympathize with what he is going through. You can find solace in his lyrics, knowing that you are not alone and that we are all just trying to find our way through the ups and downs of life's hurdles.
"NEED U HERE" is a fun and unique mix of punk, drum n bass and EDM, with AIRPORTS sharing, "Musically, I've always loved bands like Pendulum and how they blended rock with drum n bass. I'm more of a pop punk singer and have wanted to play with the idea of that over drum n bass in a similar but fresh vein." The combination of his distinctive and infectious sound, as well as his honest lyrics, results in something that is certain to see AIRPORTS continue to soar.
:: "Jimmy's House"- AVIV ::
We all know sayings like, "how can you miss someone if they don't go away" or "absence makes the heart grow fonder". Though those statements can be true, it does not make separation from the one you love any easier. AVIV's slow burning single "Jimmy's House" details the intense feelings of anxiety that can arise from distance in a relationship. The melancholic folk style vocals paired with gentle, wispy landscapes create a wholly cathartic offering. AVIV admits, "We grow so used to that person always being there and when they aren't, and you're left alone, you become lost."
AVIV is a Toronto artist that daringly does it all. A singer, songwriter and multi-instrumentalist, she crafts authentic pop pieces that resonate strongly with listeners. Inspired by tremendous talents like Radiohead and Lorde, she possesses that same introspective quality. This new track is equally as profound.
:: "Rayon" – Carl! ::
Carl!'s fourth career single is a sweet, gentle song of love's transience; it's here today, but it could easily be gone tomorrow – meaning we have to make the most of what we have, when we have it. It's a lesson we only ever learn the hard way, but "Rayon," released this past January, finds the American singer/songwriter processing his emotions in real time. Over two achingly intimate minutes, Carl! reckons through love's ephemeral nature, wearing his heart unapologetically on his sleeve, spilling his guts, and still finding time for a cathartic guitar solo.
She said my voice sounds like rayon,
Overproduction,
Had (like) one conversation,
Sick to my stomach,
Don't you know,
When I go, I waste,
Too much of my time,
Thinkin bout you, baby
But when I fall asleep tonight,
I know you won't be,
Here when I wake up, (say we've been)
Stupid, lonely, use each other,
Calling on my trust,
But won't you, fall on me tonight,
And darling if you, want to,
We just might, be fine
"'Rayon' was inspired by a short romantic relationship I had one summer," Carl! tells Atwood Magazine. "I think there's a part of me that really loves romance with an expiration date. To me it feels like a sunset. You know it's going to end, but that almost seems to add to the beauty of it. I wanted the song to both lyrically and sonically represent both sides of this, containing the sorrow that comes with the ending, but retaining the beauty that makes that ending worth it."
Musically,  the song captures what Carl! describes as "the rejuvenating essence of a newfound love while battling the subconscious awareness of its inevitable end. The raw instrumentation encapsulates a formative summer fling, while the ornate lyrics embody the heartache of its sudden end. "Rayon" illustrates that time does not determine the imposed emotional toll of a true connection's coda."
There's a poetry about understanding how all things in life are here and gone, but they do live on in our memories, and we still feel them viscerally, years later. "Rayon" is a poignant, bittersweet reminder of that everlasting truth.
Or maybe we're all just oversensitive.
But I guess i'm over sensitive,
You moved on and since,
I'm on my phone,
Like every single lil second,
It's a pretty safe bet,
Til your names on my screen,
On the way to my place,
Seen the stains on me jeans,
And you say,
It was only like two days,
And I know it ain't nothin to you,
Girl, I'm doing great,
So there's nothing else to say,
Nothing else to say
But when I fall asleep tonight,
I know you won't be,
Here when I wake up, (say we've been)
Stupid, lonely, use each other,
Calling on my trust,
But won't you, fall on me tonight,
And darling if you, want to,
We just might, be fine
:: "I Love You" – Kara Frazier ::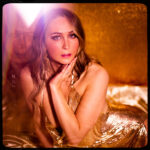 Kara Frazier's first single of the year feels like a new classic – plus, it's just good to have a song with those three timeless words in its title. Released in January, "I Love You" aches with cinematic, smoldering soul. It's the intimate outpouring of a heart on fire, finding the Nashville-based soul-pop artist declaring her undying love in an unfiltered and raw moment of confessional connection.
How often are we willing to be so vulnerable, so visceral, and so real? In "I Love You," Frazier expresses her love in a poetic, impassioned reverie:
I won't wait another minute
After everything I've given
Our stars are falling down from heaven
And I don't know how I'll go on living
Without you
'Cause I love you, I love you, I love you
I promise I'm telling the truth
I love you, I love you, I love you
And you know I always do
"I had someone tell me after a show that this song reminds them of an old jazz record…something that Ella might have sung," Frazier tells Atwood Magazine. "That comment blew my mind! When Josh Muckala and I first wrote this, we wanted to create something timeless. It was one of those songs that just pours out of you and you don't know how or why or where it really came from, but you do know that it holds a special meaning. I love writing classic-sounding sounds, and this time around in the studio, I wanted to create something that would touch people on a deep level emotionally and bring a sense of nostalgia."
I'll happily give it to her: "I Love You" does feel timeless, expressing love through a song that aches loudly, burning bold and bright with the spirited energy and intensity that only one emotion can create. Frazier has since followed up with a steady slew of singles that continue to highlight her talents as a songwriter and soul-stirring vocalist, but personally, nothing quite hits home the way that "I Love You" so effortlessly immerses listeners in the belly of love itself.
— — — —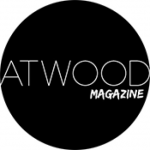 :: Weekly Roundup ::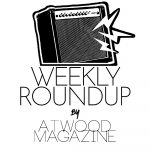 ---
:: This Week's Features ::
---