Aquakulture's debut LP, 'Legacy,' is a musical masterpiece, a once-in-a-generation record you have to hear to believe.
— —
Lance Sampson is a man on a mission. He also just released an album of the year contender, but that wasn't the goal. His dream is much bigger.
"That story of coming-of-age—or more like becoming yourself and realizing who you are—that story is global. But a lot of people don't get the chance to change. They don't get the time, or the reflective period where they're able to make that switch," says Lance Sampson, the front person and brainchild of R&B's next big thing, Aquakultre. "I would love this record to be the piece that people need. If they're going through a certain thing and struggling to know where they can get the confidence or the support to change out of that lifestyle, then listen to this fucking record."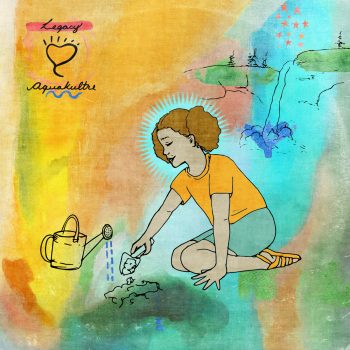 You have to go back a long time to discover an album that parallels Legacy's variety of sound and singularity of vision. Think the conscious nature of Common, the smoothness of D'Angelo, and the poignancy of Gil Scott Heron and you're getting the picture. You never know what genre is coming next. The only constant is Sampson's powerful voice—but the whole effect is too polished to be jarring. Rather, it's a celebration of black music.
From the party anthem "657" to the funky reworking of an early Aquakultre single "Wife Tonight" to the tender love song that is "Open Your Eyes," Legacy truly has it all. The pinnacle of the album is the last three songs: "I Doubt It," "Questionable Intentions," and "Pay It Forward"—which almost serve as their own twelve-minute album-within-an-album.
"Here's what I feel is genius about the last three songs," Sampson begins."'I Doubt It' is highly powerful, then you get sucked in by ["Questionable Intentions]—the tempo changes when that piano hits for the poem, it gravitates you to just there and listen to what was said—and then when that ends, boom, you get 'Pay It Forward.' It's the end result of everything you were just thinking. All the emotions, everything you were feeling, it's all summed up that song."
In a word, this album is special.
Stream: 'Legacy' – Aquakulture
---
And for drummer Nathan Doucet and bassist Jeremy Costello (who joined the band in 2018 along with Nick Dourado, turning Aquakultre from a solo act to a fully-fledged four-piece that's not to be messed with), they knew Sampson was special from the first time they saw him.
"Personally, my moment of being like 'okay, Lance is going to be in my life for the rest of my life,' was honestly when I heard him sing 'Apparition' by Matthew Good Band the first time I ever saw Lance play live—before he asked us to be in his band," Costello recalls. "We were all just, like, floored. There was just this pause in the room when he was doing it that, like, annihilated everybody. And that was when he really made his mark on me."
The respect is mutual. After all, Sampson picked them because he loved their playing style: "Those guys know who they are. They've been doing this a long time. They obviously like what I do, they obviously like what I stand for, but for me to come over and put a hard foot down and be like 'you guys should play like this,' ultimately I could just go get somebody else who plays like that," Sampson says. "But no, I want to play with those guys because they all have character, they all put their own spin on shit, they're all beautiful musicians, and we're best friends. I couldn't sit there and tell those guys to play a certain way because that's not them."
And for Doucet, he didn't get a choice at all. Rather, Lance stopped the drummer after a particularly experimental show: "He was really excited and I remember him, like, actually grabbing me by my collar, and pulling me in and being like—he didn't ask a question—he said, 'You guys are my band now,'" Doucet says with a laugh before adding: "We were like, 'wow, and yes!'"
Watch: "I Doubt It" – Aquakulture
While Aquakultre's earlier releases (when Sampson was a solo act) were great for their raw energy and heart-on-sleeve soul—see the five-song EP Water Temple to understand the young man's potential—expanding the band has allowed Sampson to delve into areas previously untouched.
The effect runs all through the record. The versatility is an asset, leaving you begging for the next song to blow you away. This wouldn't be possible without Costello, Doucet, and Dourado who have played together for years in free-play, experimental projects. This creates a foundation upon which Sampson can play, opening his heart and his vocals and proving himself as Canada's primary songwriter.
Legacy is a musical masterpiece, one of those once-in-a-generation records you have to hear to believe. Aren't you lucky you're here to witness it?
But this has always been about more than the music. Sampson has a message he needs the world to hear—and conversely, that the world needs to hear. "I know I got some funky shit like 'Wife Tonight' but I try to express that vulnerability, that openness, that relatableness in the music," he says.
Growing up in an underprivileged part of Halifax, Nova Scotia, Sampson spent his teen years more in trouble than in school. "I was in and out of youth facilities and jails all the time—it was fucking up me trying to go to school and get my credits," he says. "I ended up getting into trouble, going to Burnside [Central Nova Scotia Correctional Facility] in between 18 and 19, that's when I was like 'ok I'm really in this, I'm not getting out of this. This is me, this is my life. There's no changing it, I'm gangster for life."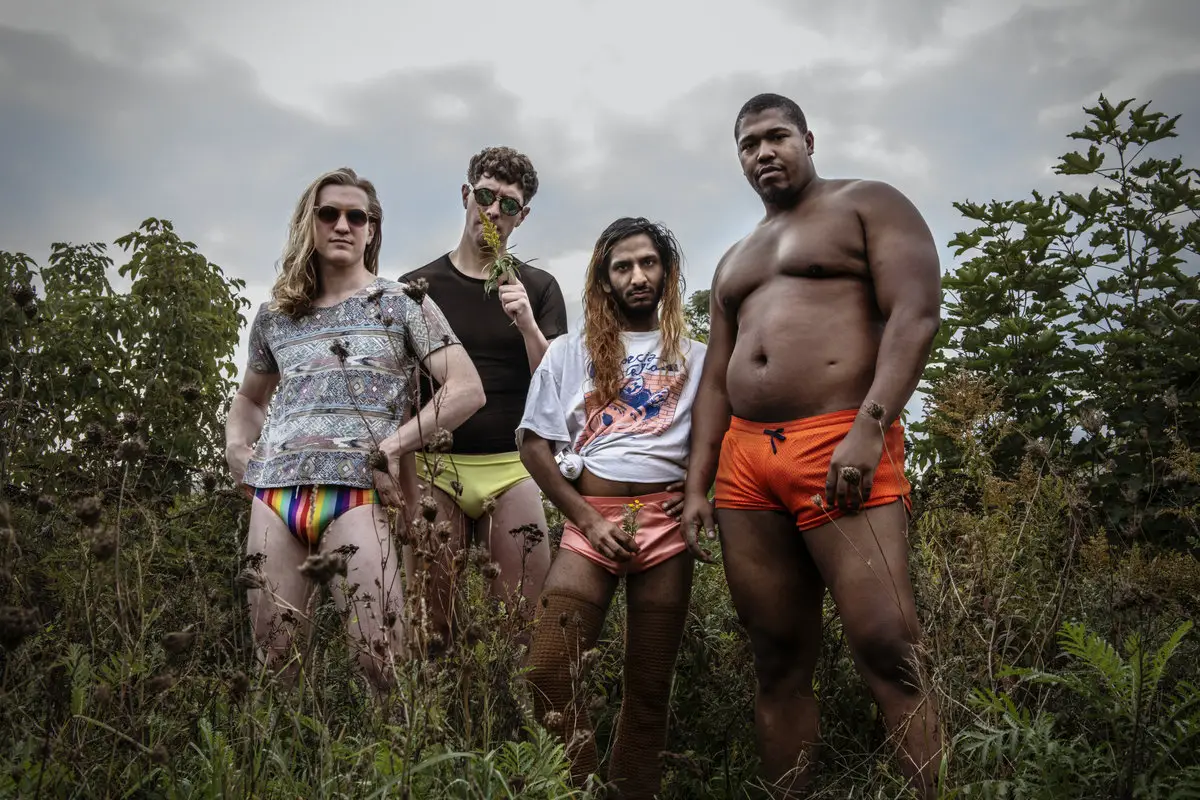 For a long time this felt like the only way. But while the hard work of growing was—and still is—his own, two things allowed Sampson the opportunity to change. First, he found rap star Common at 16. Second, he saw who his idols really were when he met them while incarcerated.
Common's impact was profound and led him on a musical journey that caused him to ask himself some important questions. "I used to be very one-sided, one way thinking when I was listening to all that gangster, hard rap music. It had me stuck in this one mode: I have to be this way, I have to have all these shoes, I got to have all these different women, I have to have all of this. Why? For what reason? Because I'm listening to everything all these people are saying," says Sampson. "Once I started opening up to Common and how he's talking about actually being respectful to woman? Erykah Badu is actually talking about real shit, like she knows the other side of the game; that 'I need to be respected as a woman'? I was like 'cuz, where's this music at?'"
"Consciously, hip-hop wise, he opened my eyes to the power of what music can do," says Sampson of the Chicago legend. "And once I started listening to all those conscious type rappers too, that was when I really started opening up a different way of thinking for me."
"It was really interesting to go to prison and hang out with the people who were, to me, the most respected, the most well-feared individuals who I was like 'okay, I'm trying to be like this person'," Sampson adds. "To go in there and meet them and hang with them and realize that they're not even that person who I had heard about—or they're not that person anymore, anyways."
"And they're teaching me, that 'yo, that's not the way, that's not what you do. We're older, we're grown, we're on a different frequency now and we got to make sure we're good for the youth."
He was released from his five-year sentence after 19 months and has been growing ever since. Our phone call—which caught Sampson in the middle of baking brownies with his daughter and was at one point interrupted by the urgent need to save her from a worm—demonstrates this. With a laugh almost as big as his voice, he discusses homeschooling his daughter during quarantine and trying to evenly distribute housework with his partner.
As Costello and Doucet see it: "He's got a lot of love to give, honestly. He's ready to show that he has love to give and there are many ways to express that," Doucet says before Costello adds that "Lance's way is just really approachable and super funny."
This idea that anyone can change from "gangster for life" to worm-mover runs straight through Legacy. If you take one thing away from the record—apart from the inevitable catchy hooks and longing to dance—it's the constant reminder that who we were is not who we have to be.
Sampson says it best on "Don't Forget": "When I was just a boy, I made a promise to myself, before I found you, I'll learn to be a better man. Let the green grass, flow through your veins, let it seek out, the growth in your brain."
Music just comes naturally to Sampson. It's how he understands the world, and how he's going to leave his mark on it.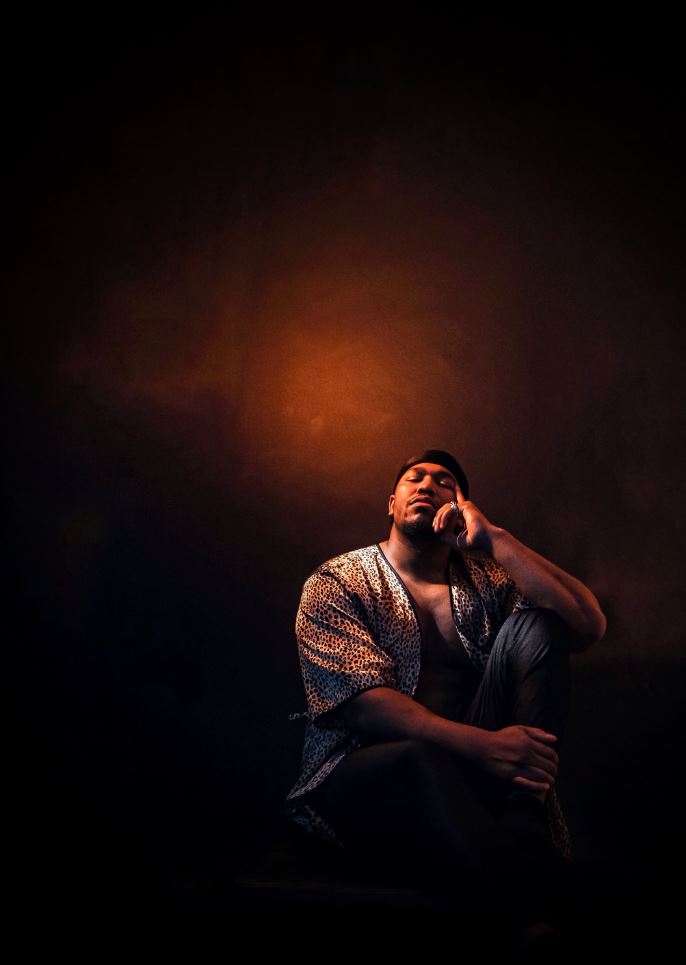 It wasn't long after picking up a guitar in prison that he penned "Sure", the song that won Sampson the largest award for an unsigned artist in Canada. We also haven't gone a year since that victory without an Aquakultre release of some kind. Sampson isn't just talented, he's prolific.
The notes are just inside him waiting to explode into the world: "The first time I actually ever played with Lance, no one else was available so he brought a keyboard over, and I set up a mic in my basement and this sort of half-drum kit," recalls Doucet. "He's like, 'I just want to try something,' and he starts playing this keyboard line and I start playing what I sort of understand of the drumline. We play the whole thing and I'm honestly blown away. We finished it after about six or seven minutes and he sits back and says 'wow.' I was like 'what?' and he says 'well I've just never played the keyboard before'."
Adds Doucet: "Anyone can be an amazing songwriter, anyone can have a powerful voice and have the right motivations and all that stuff, but like all those practical things about writing the songs and leading a band, all that shit is so hard and Lance has never done it before. But there's just something about Lance that is so thoroughly made for this."
For Sampson though, being a bandleader isn't tough at all—it all comes back his central message: be yourself. "I always tell the guys, 'listen, you gotta put your character on this. You don't even have to worry about what I'm singing, as long as you are feeling good about anything we're doing, then it's all your personality.' I don't want anybody's creativity or personality held back, if you've got any idea then let's execute that shit," he explains. "If it sounds kind of whack I'm obviously going to tell you because I've got a producer bugging me, but let's try it out and we'll see if it works out later on."
Watch: "Pay it Forward" – Aquakulture
Nowhere is this clearer than on album closer "Pay It Forward." Coming together at breakneck speed on the final day of Legacy's recording, it morphed from a simple piano ballad song to a layered, uplifting life motto.
It's the perfect note to end the record on. Beginning with a funky, offbeat rhythm, "Pay It Forward" rises without you noticing, resulting in an epic, choral plea to be kind to each other.
Lawmakers, risk-takers
And trust breakers
Where the fuck is your heart at
I'm recalling the days, I made a promise to myself I would change, oh
Dark skin, light skin, brown skin white skin
Don't let that distract you from showing true compassion
Don't let that distract you from showing true compassion
It's goosebump-inducing and fully captures Legacy's message. The sonic layers offer enough room to get lost in, while Sampson's powerful croon assures you that love and kindness are the only way forward.
It's beautiful, honest, and positive—everything Sampson now tries to live his life like. "You just have to make sure you're doing well in the present," he says. "Make sure that you're affecting people and being ultimately a good fucking human."
As for whether he knows what his legacy is?
"Not really. I know it's all positive, or a lot of it is. I know that currently where I'm at I'm leaving a positive imprint on this world and that's what I appreciate about myself."
But Legacy has been the end of a chapter that began the day he left prison. Sampson knows the power of change: "The universe is just splashing shit at me, man. I think of it like: I had to go through all of this crazy shit, but here is your reward for finding who you is."
— —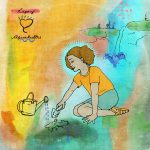 ? © Caitlin Cronenberg
:: Stream Aquakulture ::
---