Every Friday, Atwood Magazine's staff share what they've been listening to that week – a song, an album, an artist – whatever's been having an impact on them, in the moment.
This week's weekly roundup features music by The Staves, Dua Lipa, Brimheim, eee gee, Earthquake Lights, SPELLES, THE MEZZ, Middle Part, Dea Doyle, Israel Nash, Casii Stephan, & Orson Wilds!
•• •• •• ••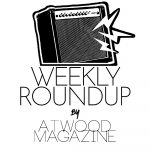 — —
:: "All Now" – The Staves ::
"Unencumbered and fast as lightning," The Staves' are unleashed – offering a refreshing twist on a familiar sound. Released November 16, "All Now" is the ultimate cinematic slow burn, and the more I listen to it – to the passion in their voices; to the raw heat of those synths, and the unrelenting urgency in the drums – the deeper I fall in love with this new era of the Staveley-Taylor sisters' band.
Still the value on the package and the camera on the skin
Still the focus on the eye, not the biscuit, just the tin
And I'm standing here, screaming, "Where do we begin?
Where do we begin? Where do we begin?"
The second single and title track off The Staves' forthcoming fourth studio album All Now (due out March 22, 2024 via Nonesuch) – their first LP since cofounding sister Emily announced an indefinite break from the band, in large part to focus on her own growing family (she still contributes vocals on a handful of tracks) – sees remaining sisters Jessica and Camilla Staveley-Taylor surging ahead with an almost palpable electric energy as they continue to unpack and process the human experience through beautiful music.
Both "All Now" and its predecessor, September's "You Held It All," find their strength through thought-provoking lyrics and slow, dynamic build-ups – that gradual growth of a song from soft whispers to rousing shouts.
Working together with legendary producer John Congleton, who also produced 2021's critically acclaimed Good Woman, The Staves once again showcase the depth of their artistry alongside a longstanding commitment to continuous artistic evolution on "All Now." The smoldering song burns bright with sonic heat and emotional depth as the band build up toward a cathartic fever pitch, boldly singing: "It's all now, is it it exciting? We can stick it to the man and come out fighting…"
It's all now, isn't it exciting?
We can stick it to the man
And come out fighting
Unencumbered, fast as lightning
I can act like I'm fine, I can put it in writing
It's all now, isn't it exciting?
Isn't it exciting? Isn't it exciting?
Isn't it? Isn't it?
That "excitement" feels at once authentic and acerbic; the British sisters do have a wicked sense of humour, after all, and how better to air frustrations with our "modern" age than through some pointed tongue-in-cheek critiques? As has been the case throughout The Staves' ten-plus years, this song is much more than meets the eye, and all but demands repeat listens.
"It's a stream of consciousness about frustration and feeling overwhelmed with modernity. Kind of a rejection of the performative way we have to express ourselves now in order for it to be deemed valid," the Staveley-Taylor sisters tell Atwood Magazine. "We were in love with the old footage of singer songwriters performing in shows like the Old Grey Whistle Test, and the way the audience hung on the singer's every word."
"We wanted to play with the idea of 'All Now' being an ideology and a message. Something that came from artists and creatives, but is then hijacked and commodified by corporate creeps, preaching the message to gain power."
Show the scars on your stomach,
show the hurt on your sleevе
Rub their faces in the dirt,
givе them something to believe in
Do what you want, just be aggressively free
Be aggressively free, be aggressively free
It's all now, isn't it exciting?
We can stick it to the man
And come out fighting
Unencumbered, fast as lightning
I can act like I'm fine, I can put it in writing
It's all now, isn't it exciting?
Isn't it exciting? Isn't it exciting? Isn't it?
Isn't it?
"All Now" builds slowly up from the sisters' rich, harmonizing vocals and pulsing synth pads, adding drums and searing electric guitars along the way as The Staves come to a climactic, cathartic crescendo. The end result is like a rallying cry for the disillusioned: A song that hits harder and harder the more we listen to it, inspiring and rejuvenating as we, quite ironically, chant at the top of our lungs, "It's all now, isn't it exciting?!"
When it comes to The Staves, it really is all now – and we're very excited.
Don't be angry at the kids, had it easier than me
Bitterness is only fine if nobody can see
Be the brand of empowerment I'm supposed to be
I'm supposed to be, I'm supposed to be
It's all now, isn't it exciting?
We can stick it to the man
And come out fighting
Unencumbered, fast as lightning
I can act like I'm fine, I can put it in writing
It's all now, isn't it exciting?
Isn't it exciting? Isn't it exciting? Isn't it?
Isn't it?
Would it be alright
If I sit this one out tonight?
But you can go wild, dear
Happy New Year
Have a Happy New Year…
:: "Houdini" – Dua Lipa ::
Music this week (and my brain) has been completely occupied by "Houdini." The Dua Lipa x Tame Impala crossover blends seamlessly and scratches an itch I've been harboring since "Dance the Night." You can definitely hear elements of Currents on this track, even if it holds true to Lipa's iconic disco-pop sound.
"Time is passin' like a solar eclipse," Lipa sings in the first verse. "See you watchin' and you blow me a kiss, it's your moment, baby, don't let it slip. Come in closer, are you readin' my lips?"
The outro has an almost floating, spooky effect that summarizes the vibe of Houdini as a magician. Overall, this track is magical. Truly. If Dua Lipa's next project leans harder into the alternative, synthy, Major 7 chord-iness of Tame Impala, even better.
:: "Brand New Woman" – Brimheim, eee gee ::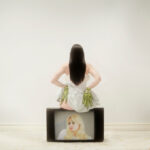 "I once begged you to love me, now I'm doing it again," Brimheim's Helena Heinesen Rebensdorff sings hot on the mic, her voice shaking furiously with emotion over a churning bed of guitars and drums. "Turns out that it's just very hard to truly love yourself." So begins a soul-stirring, breathtaking anthem of inner reckoning and reclamation that sees the Copenhagen-based artist confronting society's pressures and expectations – shining a light on the cruel reality that she and all other women experience from the moment they're born. "If I ever figure it out, I won't be such a child," she promises – a message of reassurance more for herself than anyone else. "I'll be a brand new woman; you won't recognise me."
The second single taken off her forthcoming debut album RATKING (out March 22, 2024), "Brand New Woman" is, to quote Brimheim herself, a "suburban housewife nightmare": Catchy, cathartic, and emotionally charged indie pop comes to a fever pitch in an irresistible and uncompromising challenge to societal norms.
I once begged you to love me
Now I'm doing it again
Turns out that it's just very hard
To truly love yourself
If I ever figure it out
I won't be such a child
I'll be a brand new woman
You won't recognise me
Released November 9, 2023 via TAMBOURHINOCEROS, "Brand New Woman" is bold, brutally honest, and utterly breathtaking. Brimheim pulled inspiration from her own life, as well as the famous "cool girl" monologue from David Fincher's film, Gone Girl, in bringing this song to life. For a refresher, the monologue (in part) goes: "Cool girl is hot. Cool girl is game. Cool girl is fun. Cool girl never gets angry at her man. She only smiles in a chagrin loving manner and then presents her mouth for…"
"A cool girl pretends not to care when she cares deeply," Brimheim says. "She pretends things don't hurt when they do and abandons herself for someone else's approval. She bends over backwards to twist herself into a person that might be worthy of love. In this song, she is someone so used to settling for crumbs of attention, she loses touch with reality and fantasizes about tapping into survival instincts — a wild, ferocious sense of self respect that propels her into new life."
It could be more than a daydream
If only I grew the spine (Mmh)
To leave a note to tell you
That we've kissed for the last time (Mmh)
Getting in the car at sunrise
Purging my old life
I could be a wild woman
A dot on the horizon
"I wrote 'Brand New Woman' to examine why I've felt it necessary to prioritize "comfort" over authenticity in so many of my past relationships – romantic and otherwise," she tells Atwood Magazine. "An insidious horror of the female experience is how we grow reliant on other people's validation. The relentless message from society is that our worth is tied to how desirable and pleasing we are to others — not ourselves. Internalizing this is almost inevitable. The interesting bit to work through for me has been my own responsibility in attempting to live up to the myths and stereotypes of womanhood. Why, when I've always felt it so suffocating? What would I lose if I rejected it? Obviously my own personal brand of abandonment issues have not made it any easier but that's probably not a unique experience either."
"I wanted to underline the contradictions and that's why the arrangement is so upbeat. Like a funhouse mirror Bruce Springsteen song. It sounds lively and playful but with a subtle eerie friction and some moments that rip through the whole production to jolt you awake. To me the scenes described are nightmarish but there's still a throughline of hope in there – the deep unquenchable desire to be your truest self."
Brimheim's dynamic and unleashed performance is bolstered by fellow Danish alt-pop artist eee gee, aka Emma Grankvist, who sings an achingly visceral second verse:
A glass of wine
Might calm me down
Am I foaming at the mouth?
Scratch marks on the bed frame
And tears in the new towels
Well before they've left my throat
I'm eating my own words
"Baby, I'm a wild woman
And I don't care if that hurts you"
"I am an enormous eee gee stan! I love Emma's ability to convey deep sincerity with a sense of lightness and humor. And her voice is a stop-you-in-your-tracks kind of stunning," Brimheim smiles. "When my producer and co-writer, Søren Buhl Lassen, and I were putting the finishing touches on 'Brand New Woman,' I sent it to Emma and asked her to record some backing vocals for it. What she sent back a few days later was so good that I felt it simply was destined to be a real feature. To my delight she agreed and eventually joined us in the studio to lay down her verse. I adore how it's turned out."
Oh God! How does it feel to breathe?
There's always been a feral dog (Ooh)
Clawing its way out of me
If I ever let her see the light of day
Then maybe
I could be a wild woman (Ooh)
A brand new woman
Oh what a wild woman (Ooh)
I could be, I could be, I could be…
Both artists lean their full selves into the raw, relentless heat of this anthemic song, addressing the pressures they've both experienced trying to live up to the myth of the perfect woman – "devoted and obedient dog who never complains, tail wagging for attention," Brimheim adds. "Unfortunately, I've been that woman in past relationships. Society's expectations of women have definitely shaped that ideal, but ultimately I have only myself to blame. It is a violence I've inflicted on myself when I valued comfort over authenticity."
Spirited, cinematic, and vulnerable, "Brand New Woman" is inspiring – a dynamic and sweeping hit in the making: With such a masterpiece of radiant alt-pop under her belt, Brimheim heads into 2024 ready to be the artist to watch, her album RATKING promising to be an early contender for album of the year.
:: "Silhouette" – Earthquake Lights ::
Earthquake Lights are a vivacious four-piece rock band from New York City. The latest addition to their repertoire is the stunning "Silhouette," which is the first single to be released following their album Desert Bloom, which dropped earlier this year. Known for their thought-provoking lyrics, "Silhouette" follows suit, as the band delve into the search for life. Earthquake Lights certainly know how to captivate listeners' attention, urging them to reflect on the connection between music and space.
Lead singer Myles Rodenhouse shares, "The search for life can be within yourself, within your own world but it would also be within outer space. It can be feeling like you're always by yourself, but you find out along the way that you're not traveling alone. EQL is always learning to make music that can be specific to every person's lens. It is not very literal to how exactly you should interpret this song, it can be seen differently through everyone's own lens."
"Silhouette" is a beautiful track, doused in a celestial string section, bold brass arrangements and warm, organic piano melodies. Rodenhouse's vocals gently soar over the spellbinding and transcendent instrumentation, adding further depth to an already profound and contemplative song.
:: "Double Life" – SPELLES ::
Have you ever been unable to fall asleep and decided to go for a nighttime drive? There are those songs that are perfect for that kind of moment. SPELLES' "Double Life" is a must add to any after dark playlist. The brooding, soulful release displays an eerie, mystical backdrop that gets the brain stirring. All about living two completely different lives at once, the track captures that intense internal anguish.
SPELLES is a daring duo made up of Luc Laurent and Kathryn Baar. Their uniquely haunting pieces have gained the two many fans. The song is off of their innovative and unearthly 11-track body of work Diving Into the Arms of the Divine. Influenced by icons such as Radiohead and Nina Simone, they possess an entrancing sound.
:: "Bridges" – THE MEZZ ::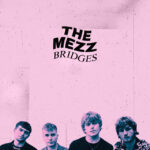 The Mezz's third single of year is as spirited as it is intoxicating: The Oxford indie rock band hit a new high in "Bridges," a hard-hitting song about "resilience, rock, and realness" bolstered by high-energy beats and the relentless determination to "keep on keeping on." It's arena-ready power pop at its finest; the kind of song that begs to be screamed, not just sung at the top of our lungs.
"Writing this song, I went for a new sound to us," lead singer Ben Comley (who plays together with Dan Ashby, George Maclean, and Charlie Emmons) tells Atwood Magazine. "Experimenting with new synth wave sounds but also keeping that classic Mezz energy to the music. As for the lyrics, the song always sounded hopeful in a way, so it slowly became this anthem for being yourself. In the verses you hear the constant back and forth of between being yourself and conforming to the social media fake way of living life for likes. then in the choruses you can hear the overwhelming urge to be yourself."
"In this song, you'll hear my heartfelt struggle with the world's demands on personality and appearance," he adds. "I grapple with the choice between embracing my true self and succumbing to the pressure of crafting an idealised persona for social media consumption. It's a constant back-and-forth, a battle between genuine happiness and the allure of conforming to societal norms for wider acceptance."
"Bridges" is a truly emphatic inspiration: When it comes to following our own paths and being true to ourselves, no one resonates with quite as much depth and passion as The Mezz.
:: "Get Fixed"- Middle Part ::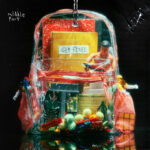 Indie rocker Middle Part crafts a charismatic coming of age anthem "Get Fixed." The edgy Blink-182 style single features a pulsing, electric guitar riff and pounding drums. The artist takes inspiration from early 2000s music and it packs power in its instrumentation as well as the song's message. Narrating an honest account of aging, the track touches on acceptance and learning to live with past regrets. He boldly sings, "Wake up, hit send to tell the same old story, sit down, strap in, way to go you're losing." As we get older it gets more and more difficult to navigate life. You may feel as if you can no longer keep up and are losing. Middle Part's piece speaks to our universal struggles.
Middle Part, a project by Andy Selkōw, creates emotive rock with deep meaning. His work is vulnerable yet hard-hitting. Selkōw admits, "I'm so sensitive and hate to show it, but it just bleeds through all of my music." "Get Fixed" truly displays that sensitivity. The single is off of his upcoming album Disruptor.
:: "One For Me" – Dea Doyle ::
British singer/songwriter Dea Doyle reminds us that patience is a virtue in her new single, "One For Me." The radiant and bubbly track emits a feminine charm, as the artist talks about a love that came along when she least expected it. This is the perfect anthem for those who might be feeling down in the dumps when it comes to dating apps, with Doyle sending a positive and uplifting message, drenched in hope and optimism. She shares, "Don't worry when life starts to feel a little stagnant as you never know what new adventure is around the corner."
With the artist entering a more pop-oriented sound for this release, "One For Me" is reminiscent of the likes of Katy Perry and Kate Nash. Coated in a sugary sweetness, Doyle's honey-like vocals gracefully glide over sunshine synths, chirping bird sounds and an upbeat rhythm, reminiscent of skipping through a daisy-covered meadow. It may be winter, but Dea Doyle has warmed up our hearts with the vibrant "One For Me."
:: Ozarker – Israel Nash ::
"Rambling and rugged, rough and tumble as they come," Israel Nash's latest studio album is a warm and wondrous embrace of the singer/songwriter's roots – and while you can press play just about anywhere on Ozarker and feel like you're getting the up-close-and-personal VIP experience on Nash's identity and history, nothing hits with quite as much depth and passion as the record's spirited title track. A heartland anthem complete with soaring, smoldering guitar riffs, rousing, radiant vocals, and Springsteen-esque sha-la-la's, "Ozarker" is a bona fide hit and a deep-dive into the artist himself as he reclaims and leans into his heritage in Missouri's Ozarks.
"I was born and raised in small-town Missouri," Nash tells Atwood Magazine. "All the people and the stories and the music that shaped me come from that part of the country, and I could feel it calling back to me on this album."
Rambling and rugged
Rough and tumble as they come
Hit a patch there when things got bad
Had to high tail it out of Tahlequah
She was a wildflower
A warm summer breeze
Daddy told her not to talk
To the workers all that much
But she put her eyes all over me
He falls asleep won't you come out with me
See how long we can make one night last
Reminiscent of folks like Springsteen, Bob Seger, and Tom Petty, Nash emerges on this album as another "hometown hero" figure – and one we can't help but welcome, with our whole hearts, into our lives. "I think the reason so much of that classic heartland rock and roll endures is because it touches on themes we all feel so deeply: desire, struggle, commitment, escape," he says of the sound he tapped into for these songs. "As an artist, I'm always aspiring to touch as many people as possible, and that's what this music has always represented for me."
Harvest is over
I'll be leaving soon
In a year from today I'll be coming back this way
I'm going to marry you
Come back with me behind these orchard trees
You don't have to even ask
Hey! Hеy!
Sha la la la la la la
Don't it feel right?
Sha la la la la la la
Sha la la la la la la
Listening to this song is to taste the sweet freedom of connection to something greater than ourselves; to feel the weight and the warmth of our community – all those who came before us, and laid the groundwork for paths we blaze today. Those foundations are always there, ever-present in our lives should se ever need them.
Sitting there on the front stairs shе was waiting
In a dress she made packed to go away
they said she was crazy
The Ozark moon came to view,
in the distance she saw something move
It's about time darling don't you know
It's been so long I've been waiting for you
Hey! Hey!
Sha la la la la la la
Love me like you mean it
Sha la la la la la la
Hold me like you know me
Sha la la la la la la
:: "A Song for You"- Casii Stephan ::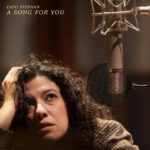 Leon Russell's iconic soulful love track "A Song for You" evokes powerful emotion that is rarely matched. It is not an easy piece to cover, but Casii Stephan's rendition definitely does the song justice. The video showcases Stephan in front of a piano pouring her whole heart out expressing a sweet sadness. With her striking range and endless stream of emotions it is hard to believe it was all done in just one take. The singer shares, "recorded in one take (it was Take #4), it forced me to accept the performance with all its nuances just like the song describes the acceptance between the two lovers. It isn't perfect and that's the beauty of it."
The Tulsa based indie-pop meets soul-rock singer/songwriter is inspired by greats like Florence Welch and Carole King. With every track she lays it all on the line and listeners are in awe of her raw honesty. Her previous releases such as "Trapeze Artist" and "Already Gone" are beautiful, bold, soaring anthems. This cover emits that same flying, fierceness.
:: "Be Brave" – Orson Wilds ::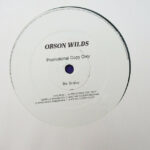 Let's get real here for a second and recognize that, though they may the stars of the Fifth Commandment (yes, this is, in fact, me making a biblical reference), our parents – and all those mother and fathers out there – are truly some of society's unsung heroes. They give and they give, often sacrificing their own hopes, dreams, and futures so that their children may hope and dream and have bright futures of their own.
Thankfully, as of this past Wednesday, they aren't unsung any longer; released November 15 via Take This To Heart Records, Orson Wilds' "Be Brave" is an angsty indie rock-leaning folk pop ode to parents everywhere – a sweet, Death Cab-esque outpouring of recognition the people who, for so many of us, helped us get to where we are today, and never once thanked us for any of their blood, sweat, and tears.
And oh, there were definitely tears.
You followed your fathers steps
You took the time to learn your place
Collected all of your chips
Cashed them out and left this place
The bed that you grew up in
The path to school you were first kissed
All the spots you have been
The second chances you still missed
And off you go with your two hands
You can be great
You will be brave
Just know you're bound to fall apart
But pick up the pieces of
Your broken heart
"As I get older and I see my friends having kids, I've started to see how much work goes into being a parent," Orson Wilds' Eric Reid tells Atwood Magazine. "How you set aside everything to give all you can to this little life that you are responsible for, and just hope they grow up and go out there and have a good life. It's a tremendous sacrifice and I become more and more grateful and thankful that I've had parents who have made the sacrifices they have made to give me a chance at happiness. This song is about parents, and it's about keeping your head up when times are tough and it's dedicated to all of our moms."
Your mother tried her hardest
She broke her back to keep you strong
Gave birth on the carpet
While your father stared in shock
She raised you how she watched the
Families raised on her TV
Cause all that she wanted
Was you to be happy
And off you go with your two hands
You can be great
You will be brave
Just know you're bound to fall apart
But pick up the pieces of
Your broken heart
Tender, dynamic, and beautifully bittersweet, "Be Brave" – with its charismatic overtures and sentimental lyrics – calls to mind 2000s alternative acts like fellow Torontonians Metric, Montréalers Stars, and the now-defunct (but never forgotten) band The Mowgli's. Hopefully this song can, in time, become an anthem for all those parents currently in the child rearing trenches, sweating it out day after day, and in need of a little acknowledgement – because we all deserve to be thanked for the things we do for others, whether or not they themselves recognize it at the time. Parents: Once unsung heroes, now and forever after, sung heros.
— — — —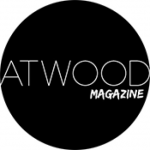 :: Weekly Roundup ::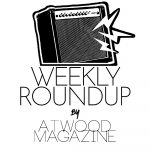 ---
:: This Week's Features ::
---