Love goes hate goes now I'm left all alone
It doesn't take much to sense the gravity of the issues plaguing our world today: Racism, sexism, socioeconomic disparity, health care access, food scarcity, gentrification, political stalemate… The list is long and overwhelming. There's too much to think about, too much to deal with, and besides – is anything really going to change?
It's easy to sit back and watch the world burn, but that doesn't make it right – or excusable, for that matter. Birmingham, Alabama's St. Paul & The Broken Bones tackle apathy and inaction on their song "All I Ever Wonder," the lead single off their upcoming sophomore album Sea of Noise (out 9/9/2016 via RECORDS).
I can't tell what side I'm on
I can't tell what's right or wrong
We can't ever just sing one song
Love goes hate goes now I'm left all alone
Listen: "All I Ever Wonder" – St. Paul & The Broken Bones
---
One often risks criticism for comparing modern artists to music's iconic legends, but it's hard to deny Paul Janeway's similarities to the likes of Sam Cooke, Wilson Pickett and (dare I say it) Otis Redding. The St. Paul & The Broken Bones frontman oozes soul in all its colorful flavors and vibrant tones, wielding a larger-than-life voice that melts over the ears in sweetly evocative, searing croons.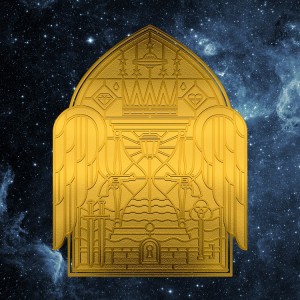 And yet, this band is by no means a throwback. Bridging the fiery passion of soul and classic R&B with the blustering force of rock, St. Paul & The Broken Bones craft a hybrid sound that is theirs alone. Considering the societal complexities presented on Sea of Noise, one may be so bold as to label the band "progressive." It's the needle in a haystack who gets the vocal, musical and creative talent, and Janeway & Co. hit the jackpot.
The bold first showing from the band since 2014's Half the City, "All I Ever Wonder" asserts the individual's responsibility to be an active participant, rather than a passive bystander on matters large and small. Janeway filters global conversation through the world-weary individual's eyes, questioning the validity, the importance and the impact of one person's contribution to any given situation.
Velvet fist in the gut
While everyone is slingin' mud
Jesus found his politics
But nobody listens
Rent it will rise
But our doctors keep us high (we can't get too low)
I know it's all broken
But I ain't got to focus
There's a lot going on in the song's first verse, but you don't have to break it down line-by-line in order to grasp the narrator's feelings of discomfort and disarray. Everything is scattered – inklings of gentrification and religion-driven politics are a little more obvious than the first line's stab at the socioeconomic hierarchy, but it's all there.in some form. "I know it's all broken," notes Janeway, observing these line-items for the issues they represent, "But I ain't got to focus." In other words, not my problem.
This isn't his rat-race, so why bother risking his neck in possibly heated discussion when he could just as easily stay out of it? To some, Janeway's character plays the devil's advocate – the quintessence of counter-productivity and societal stagnation; to others, Janeway's words ring resoundingly true.
Is it hell, is it well? Can anybody even tell?
It's hard to say if staying out of things is the right or wrong approach – sometimes, it's not your place. Who among us can claim the highest moral stature? Is it even about morality? How many times have we neglected or avoided a discussion…
because we didn't feel comfortable?
because we didn't think it affected us?
because we didn't think it was our business?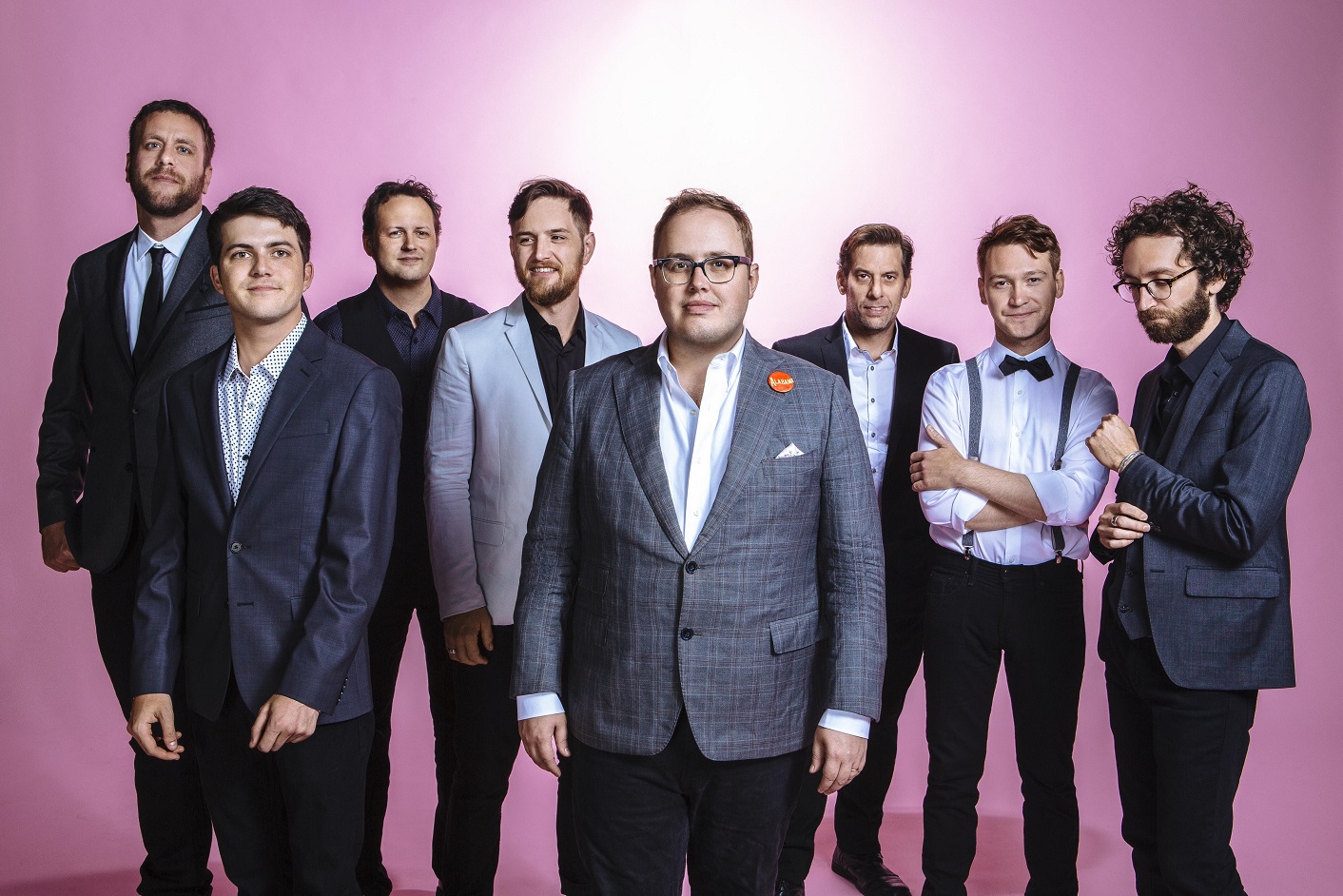 Janeway provides a powerful justification for, and revealing message about his character's indecision in the chorus. Wailing above a sea of tight horns and emphatic organ riffs, St. Paul sings:
I can't tell what side I'm on
I can't tell what's right or wrong
We can't ever just sing one song
Love goes hate goes now I'm left all alone
No, we can't ever just sing one song. This is the world we live in: A world divided by race, by gender, by class, by rights, by power, by money, and by prejudice. Truth and justice are not synonymous, but maybe it's our birthright to help unify them.
Love goes hate goes now I'm left all alone
The final line in the chorus is reminiscent of Pastor Martin Niemöller's "First they came …" poem, written in the aftermath of the Holocaust in accusation of German bystanders' decision to ignore, rather than speak up about, Nazi persecution of various groups.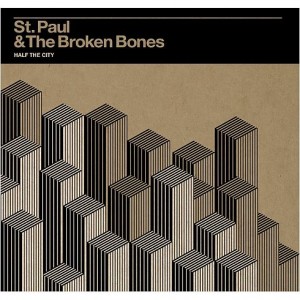 Let that sink in.
"I find myself being apathetic towards a lot of things… thinking nothing's ever going to change and no one's ever going to be happy," Janeway told Entertainment Weekly, who premiered "All I Ever Wonder" in mid-June. We can all relate to this stagnated sensation. "It's easy to live in that haze, [but] the song's about how that's not the best idea. You've got to stand for something." In other words, doing nothing is the worse thing you can do.
You're in control: If you don't know something, teach yourself. The internet is the greatest resource in this Information Age: If you can read this article, then you can enhance your knowledge of politics, racial discrimination, socioeconomic divides, and so much more with just a few easy clicks.
There is no excuse for inaction. Vote. Be the difference. Stand up for others, regardless of your color or gender. Silence is not the answer.
St. Paul & The Broken Bones channel fresh energy and resiliency into timeless music on "All I Ever Wonder," provoking dinner table conversations and challenging us to do better. We are all bystanders in a society whose long list of woes is daunting, but not impossible to handle – so long as everyone is willing to speak up.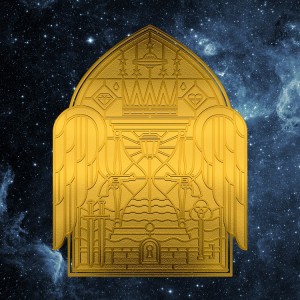 Connect with St. Paul and the Broken Bones on Facebook, Twitter, Instagram
Photos: St. Paul & The Broken Bones © David McClister
:: St. Paul & The Broken Bones 2016 Tour ::
9/9 – Nashville, TN – The Basement East
9/10 – Louisville, KY – Iroquois Amphitheater
9/11 – Macon, GA – Macon City Auditorium
9/15 – Tempe, AZ – Marquee Theatre
9/16 – Del Mar, CA – Kaaboo Festival
9/17 – Las Vegas, NV – Brooklyn Bowl
9/20 – Los Angeles, CA – The Wiltern
9/21 – Oakland, CA – The Fox Theater
9/23 – Portland, OR – Roseland Theater
9/24 – Seattle, WA – Paramount Theatre
9/25 – Vancouver, BC – Commodore Ballroom
9/27 – Salt Lake City, UT – The Depot
9/28 – Denver, CO – Fillmore Auditorium
9/30 – Columbia, MO – Roots 'N Blues 'N BBQ Festival
10/1 – Tulsa, OK – Cain's Ballroom
10/1– 3 Austin, TX – Austin City Limits Festival
10/8–10 Austin, TX – Austin City Limits Festival
10/15 – Memphis, TN – Levitt Shell/Overton Park
10/21 – Birmingham, AL – Boutwell Auditorium
10/25 – Omaha, NE – Sokol Auditorium
10/26,27 – Minneapolis, MN – First Avenue
10/30 – Indianapolis, IN – Egyptian Room @ Old Nation Centre
11/1 – Chicago, IL – Chicago Theatre
11/2 – Detroit, MI – The Fillmore
11/3 – Toronto, ON – Danforth Music Hall
11/5, 6 – Boston, MA – Royale
11/10 – New York, NY – Terminal 5
11/11 – Washington, DC – 9:30 Club
11/18 – Atlanta, GA – The Fox Theatre