Fickle Friends combine clever lyricism, vibrant pop and a little bit of edge on the penultimate night of their intimate UK tour to make for a memorable live show.
— —
It's a freezing, cold Sunday evening in Southampton and most people are tucked up inside, glumly waiting for Monday morning to arrive. What could be a better antidote to that Sunday feeling than a performance from the lively synth-pop four-piece, Fickle Friends?
The intimate show is sold out and fans are quickly filing into the venue, eagerly anticipating the new Fickle Friends era that is about to dawn. The promise of new music is dangling tantalisingly in front of the fans faces. To maintain the suspense, the audience is first treated to a performance from the multitalented artist Single Ruin. Donning a white and pink t-shirt and matching fluorescent pink stripe across his eyes, Single Ruin warms the fans up with impressive drumming, live synth and melodic vocals. By the end of the set, his unique musical style and exuberant performance have captivated the audience who are well and truly won over.
As the supporting artist steps offstage, the slick, new Fickle Friends logo begins to flash its colourful lights – signalling that they will soon arrive. After a short interval, the band emerge and start their set with a song the crowd all know and love, the pop-banger "Brooklyn". The energy that they inject into their performance, particularly frontwoman Natti and drummer Sam, shows how excited they are to be performing again after a year-long break.
---
With their second song of the night, "Amateurs", the new era begins. This is the first single from their highly-anticipated second album and is a joy to hear live. This new track offers a euphoric beat and a fresh, bouncy melody that when combined create a video game-esque track that is unlike anything else being released at the moment, in the best possible way. The fans have already learnt all the lyrics to this 80's inspired pop bop and with Natti's satisfyingly catchy vocals, it's no wonder the audience is singing along in perfect unison.
Up next is another danceable track "Hard To Be Myself", which is from their 2016 album "You Are Someone Else". The well-known track is welcomed with open arms and fans dance enthusiastically until the end. Then, Natti announces a brand new song that is yet to be released, "Pretty Great". Their fans rejoice in this much anticipated moment and colourful lights accompany its introduction. "Pretty Great" is a fun and upbeat track, reminiscent of the Fickle Friends that everyone loves but with fresh new additions that seem to energise the band and crowd equally.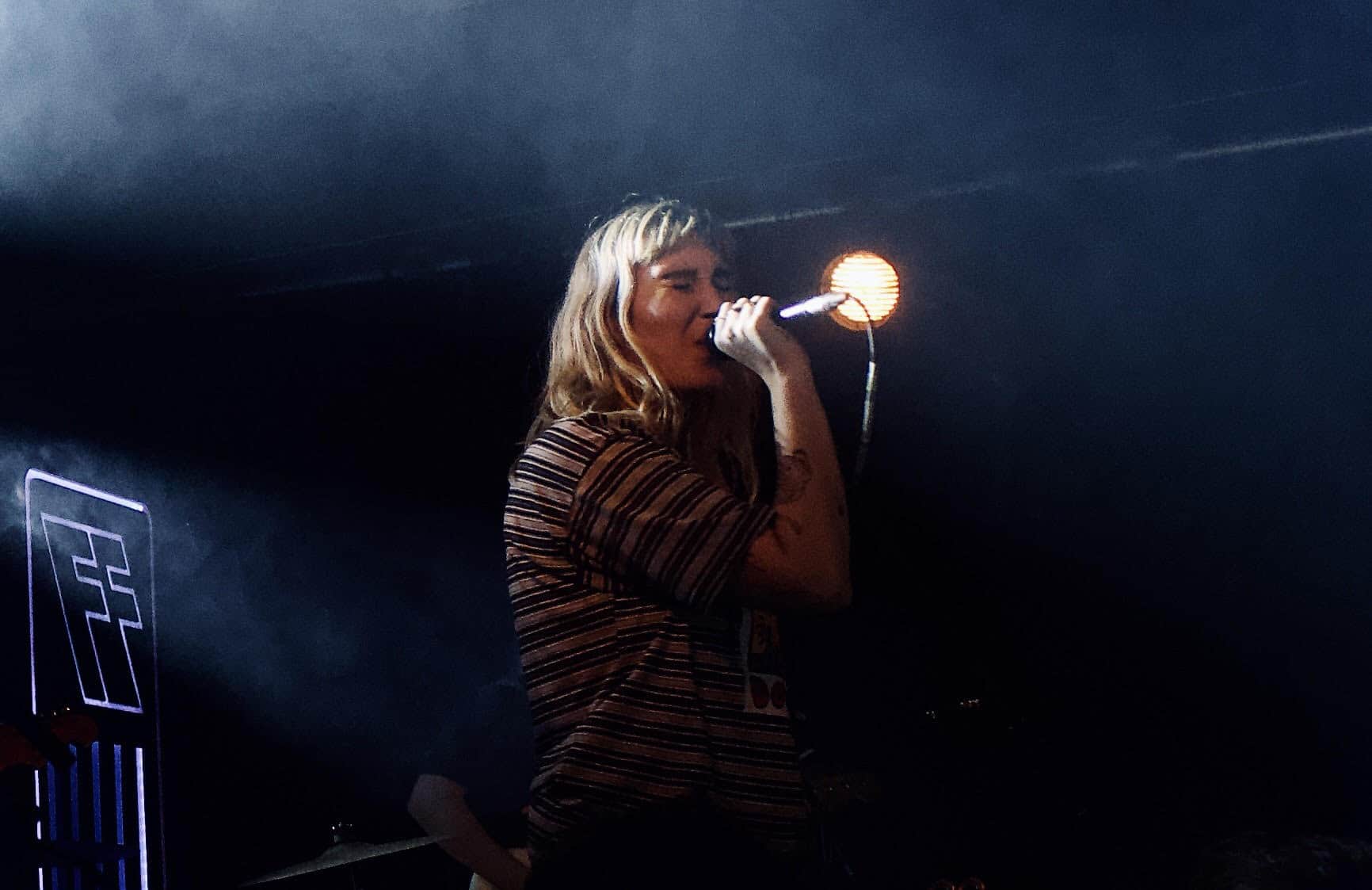 During old favourites "Hello Hello" and "Say No More" Natti encourages fans to sing, clap and party, to which the room is more than happy to oblige. The band's welcoming attitude, energetic presence and obvious joy have fans in the palms of their hands. The personal vibe that Fickle Friends have created in the room allows the quartet to seamlessly incorporate another new track, "Write Me a Song". The frontwoman explains that the track is about people in the music industry who just want artists to write songs that will make money and don't care how or why. To that notion, Fickle Friends say a big F-you and they promise to remain authentic by writing what they want – and that's what makes them so great. "Write Me a Song" is one of the standout moments of the show. With a rockier edge that showcases just how well this band can play their instruments, grittier lyrics and chattier vocals than the usual Fickle Friends style, this song evokes intensifying excitement for what is to come from these ingenious songwriters.
The Joiners allows performers to get up close and personal with their audience, so to honour the unique moment with their fans Fickle Friends perform a stripped-back version of "Heartbroken". During the acoustic performance lead singer Natti gets to really show off her beautiful and effortless vocal ability and again has the crowd eating out of the palm of her hand as she initiates audience participation.
---
A very bassy introduction to "Cry Baby" and a faultless delivery of the breakthrough track "Swim" gets the crowd back into the upbeat, party mood. During these penultimate songs, friends are dancing together, couples are enjoying being in love and people of all ages are embracing the music – a Fickle Friends show is for anyone and everyone whatever the occasion.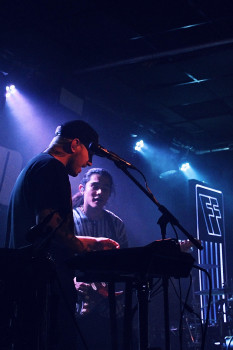 Before the final song of the evening, Natti promises the crowd that they will soon return to the Southampton area to perform in a larger venue with a new record. By the looks on the crowd's faces, this is music to their ears. Then "Glue" starts. The crowd is loud, everyone is dancing and happiness fills the air; Fickle Friends really know how to throw the perfect pop party. By the end of "Glue", Natti is on her knees headbanging and Jack, Harry, Sam and their session guitarist are all rocking out in the most joyous way.
As Fickle Friends grow, it is clear that they have no intentions of slowing down or becoming complacent. The band is not only a breath of fresh air in the music industry but they are also great voices for environmental issues. To help offset their carbon footprint during this tour the thoughtful artists sold tree-shaped pins and vowed to plant a new tree for each one purchased. Great music, engaging performances and environmental activism, what's not to love? Fickle Friends truly are trailblazers for innovation and activism in the music industry.
— — — —
? © Bethan Harper
:: Stream Fickle Friends ::