RIYL: Skylar Grey, Meghan Trainor, LOLO, Alessia Cara, Hailee Steinfeld
My music isn't just words… Fans will be able to hear my voice and my stories in all my songs and know it's me.
It is said that one must learn history in order to not repeat past mistakes. This is true in most cases, and newcomer Maty Noyes (pronounced noise) recognizes the duality in acknowledging history in both her personal life and in her music.
From her humble beginnings in the small town of Corinth, Mississippi, Noyes knew her calling. Confident in her own voice and songwriting capabilities, she convinced her parents to allow her to move to Nashville at age 16. Blending the legendary soulfulness, truth, and conviction of Etta James, Amy Winehouse, and Alanis Morisette, she creates a sound that is believable not only in its rawest form, but also accompanied by more electronic elements present in today's popular music.
After teaming up with management in Nashville, she moved to Los Angeles where she met The Weeknd through their mutual producer, Stephan Moccio, at Interscope Studios. After adding her vocals onto "Angel," the closing track on The Weeknd's Beauty Behind The Madness, Noyes and Moccio sent it over to The Weeknd, who loved it and decided to include her on what would soon be his multi-platinum album that has launched him into the international spotlight. From there, her career took off with a feature on Kygo's smash hit, "Stay."
Listen: "In My Mind" – Maty Noyes
---
Her most recent release, "In My Mind" (July 2016 via Republic Records/Lava Music), has been critically received — and with good reason. Co-written by Noyes herself and Will Larson, the song showcases her rich vocals layered over a simple guitar riff and a quirky beat. She sings about a problematic relationship, something with which her fans are surely all too familiar.
I know I messed it up with every other guy
I swear you're different and this time I'm gonna try
We can start fresh if you'd just let go of the past, yeah
I don't I don't I don't get it 'cause I don't judge you like that
Every relationship has its flaws. Past relationships, mistakes, and words left unsaid make up the baggage that can either make or break a new relationship. The past is a sensitive subject. Mistakes can form into habits that shape one's character, or they can serve as lessons to be learned. What makes a relationship a success (in my opinion) is the ability for both parties to learn from their own mistakes, while also accepting the past mistakes of each other.
Maty Noyes is able to incorporate this valuable life lesson into her own music and serve as an example of mental clarity and courage to all of her fans. An inspirational new artist who believes in both fate and relentlessness, Noyes took the time to chat with me about her music, her personal life, and what's next in her impressive and unpredictable career.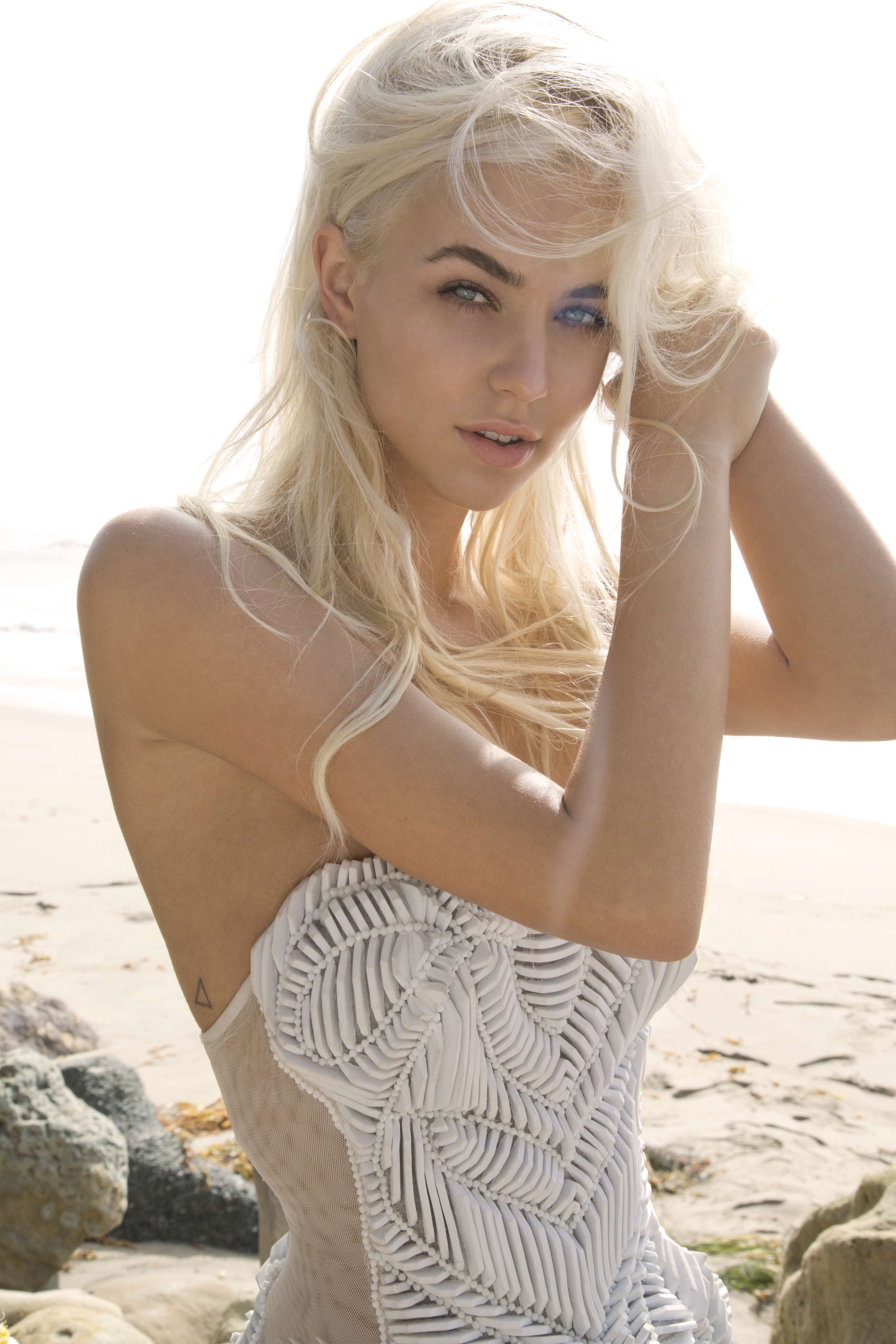 Meet Maty Noyes
Hey Maty, how are you?
Maty Noyes: I'm doing great! What's up?
Just got out of class. Where are you calling from?
Maty Noyes: I'm in LA.
Okay awesome, that's where I'm from. I'm calling here from New Orleans and it's starting to storm.
Maty Noyes: I love New Orleans, it's such a magical place.
Yeah the music scene here is incredible and I'm studying music industry at Loyola so it's definitely a great place to be in for college. So I was reading your bio today and it seems like music has always been the goal for you. Did you ever envision your musical career taking off so early?
Maty Noyes: Yeah, I was always hoping it would. It's a responsibility not just for myself, but also to share good music with the whole world and spread my positive message.
You seized opportunity and moved to Nashville and Los Angeles on your own before you were even 18 years old. What did those places have to offer to you?
Maty Noyes: Those places are where I found myself. Being so young on my own, I developed my own style. While I was in Nashville, I didn't do country, so it kind of set me apart. But I can't stay in one place for long, so I knew I'd have to start doing big things on my own in LA. I started mixing vibes from Nashville and LA and created my own sound that way.
A lot different than Corinth, Mississippi?
Maty Noyes: Yes, super different!
I'm sure you had some expectations when you decided to make that big transition in your life. Was it anything like you expected?
Maty Noyes: I knew I'd get there, but you never expect what it is that's gonna take you there. I had no idea I'd end up working with The Weeknd and Kygo but it's good that's how things turned out and I'm here now.
How about your involvement with Republic Records and Lava? How did that come about?
Maty Noyes: The day I turned 16, I moved to Nashville. I was struggling pretty hard and all I had was hope. But eventually I met my managers at a party at their house that I had offered to be a designated driver at; So we were all just hanging out playing music and I sang for them, and they said to come back the next day and sing for them again. They had been working with people at Lava and I felt drawn to them because of how excited they were about my music.
And I've heard the story about your collaboration on "Angel" with your labelmate The Weeknd through your mutual producer. How did you end up working with Kygo on "Stay?"
Maty Noyes: I wrote the song in the studio with Will Larson from Norway, where Kygo's from. I started getting into Kygo's music when I heard his remix of "Sexual Healing." And it turned out his A&R were looking for me from my voice on "Angel." It just so happened that my A&R were overseas while his were too, so they gave "Stay" to them and he ended up liking it! But what's crazy is, right after I had given him the song, I went to some birthday party and Kygo was there with his manager and crew, so it's kind of like it was really meant to be.
I want to talk about your new single, "In My Mind." Where does this song come from in your life?
Maty Noyes: When you really love someone a lot, there are more pros than cons. But in a relationship of mine, I had a lot of bad days and a lot of fights, but like stupid arguments. And I don't like to argue, so instead of fighting back, I'd go somewhere else in my mind and escape the situation instead of physical leaving the relationship because I knew it would be worth it in the end.
It almost seems like you're even touching upon that double-standard when you sing "You're acting like I've been around with every single guy." Where this guy in your relationship seemed to be criticizing you for your past, while, if the roles were reversed, he would generally be praised for being a player, while women get called all the nasty names. What's your take on that?
Maty Noyes: It's horrible! And I don't agree with it at all. No judgment because everyone makes mistakes and has a past and the right person will change that because you wont want to keep making those mistakes. I definitely don't believe in slut-shaming.
Yeah I am with you on that, especially because the stereotypes and standards placed on girls can be damaging emotionally and mentally if it gets to a certain point, and I'm sure girls everywhere who relate to your song must really appreciate you advocating for them. Is there any token of advice you'd want to give your fans?
Maty Noyes: Yeah in high school, you would kiss a guy and people would tear you to shreds. I would say just be honest with yourself, because I'm being honest with them. Be okay with your decisions and you'll know inside that you should just go for it and follow your heart, instead of letting people's opinions hurt you. I grew up in a sexist, racist place, and I knew that if these people took the time to actually get to know me, they'd understand me and maybe like me. Those people you meet in high school or at those stages in your life won't be there in the long-run, so don't let their negative opinions influence your choices.
Is there anyone specifically you're trying to reach out there with your music?
Maty Noyes: Everyone! These are all true stories, and I think there's something for everyone in them.
Are there any artists out there right now who have really reached you with their music?
Maty Noyes: A good friend of mine, Carson James. He's an incredible person, everyone loves him. And he didn't let the negativity from the people where he came from change him. I also really love The Weeks from Mississippi. They're not huge right now, but they make incredible music.
And as for your own music, are you allowed to say when your EP will be released?
Maty Noyes: Be expecting it in October!
How do you find the sound that's right for you?
Maty Noyes: I love Elvis, Marvin Gaye, Johnny Cash, and Michael Jackson. My sound kind of comes from mixing old sounds with new age music, like Lana Del Rey and Gwen Stefani.
You love pushing the boundaries with your music and not tying yourself to any one genre. But will fans be able to listen to your upcoming EP and be able to find a common thread in your music that is distinguishably Maty Noyes?
Maty Noyes: Yes, my music isn't just words and fans will be able to hear my voice and my stories in all my songs and know it's me.
Well I'm very excited to hear it and I really appreciate you taking the time to talk with us today.
Maty Noyes: Thank you so much for doing this!
Of course, you're awesome and you're doing big things, so good luck with everything!
Maty Noyes: Yes, have fun in New Orleans!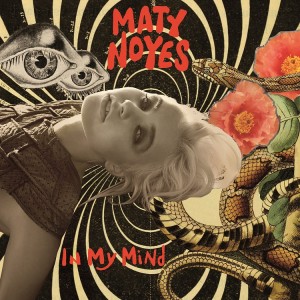 cover photo: Maty Noyes © Tony Duran