Of Monsters and Men's first release since 2015, "Alligator" is snappy and fierce – a raw indie rock anthem that captures the chaos of the times.
Stream: "Alligator" – Of Monsters and Men
---
Now I lose control, I'm fever dreaming!
Of Monsters and Men are back with a thunderous new sound that reflects the chaos of the times. "Alligator" is snappy and fierce, a raw indie rock anthem fueled by overdriven guitars, impassioned shouts, and a visceral need for release. "Wake me up, I'm fever dreaming! And now I lose control, I'm fever dreaming…" Where are we? What are we? Is this the real life, or is this just fantasy?
Reality hits hard, but Of Monsters and Men hit harder.
Released May 3 via Republic Records, "Alligator" is Of Monsters and Men's first new offering since 2015's electrifying sophomore album Beneath the Skin. A strong reassertion of the band's rock sensibilities, "Alligator" is a far cry from the enchanting folk-pop of 2011's debut My Head Is an Animal – the album that skyrocketed Of Monsters and Men's career, and featured the worldwide hits "Little Talks," "Dirty Paws," "Mountain Sound" and more.
Despite Beneath the Skin's overall darker dynamics and prominent moody rock tones, the record and its breakout single "Crystal" felt more like a snapshot of a band in transition than a proper break into something new. Released in June 2015, Beneath the Skin arrived just one month after Of Monsters and Men's fellow folk-adjacent peers Mumford & Sons released their 'electric' third record, Wilder Mind. Both albums presented previously folk-heavy artists immersing themselves in overdriven guitar rock, and despite our best efforts, it was difficult to fully separate them and what they meant for the indie folk community.
With hindsight, Beneath the Skin sounds clean and clear, its intimate instrumentation seamlessly integrated into each song's introspective lyrics. Nevertheless, "Alligator" beams with the resilience and rejuvenation of a band confident in themselves and wholeheartedly embracing the — dare we say it? — sheer power of rock music.
It's corny, but it's also true. The Icelandic five-piece of singer and guitarist Nanna Bryndís Hilmarsdóttir, singer and guitarist Ragnar "Raggi" Þórhallsson, guitarist Brynjar Leifsson, drummer Arnar Rósenkranz Hilmarsson,  and bassist Kristján Páll Kristjánsson, Of Monsters and Men have seemingly shed their old folk skin and, in true reptilian fashion, replaced it with a harder, stronger surface layer. This is evident from the moment "Alligator" begins, and Hilmarsdóttir belts the song's opening lines:
I see color
Raining down
Feral feeling
Swaying sound
But I don't know what you want
I am open
I am restless
Let me feel it out
Let it all come out
"Alligator" is supercharged, driven by an irreconcilable tension aching for liberation and deliverance.
The song centers around Hilmarsdóttir's provocative singing. Her cries evoke stress and inner restlessness through vague, yet relatable statements of disorientation, disillusion, and soul-searching. Rather than a story, "Alligator" feels more like an expression of feeling, its verses all building with heavy anticipation toward the choruses, each one progressively bigger and more powerful than the last. Hilmarsdóttir invites all to join in her cathartic reverie with refreshing energy and resolute passion:
Wake me up
I'm fever dreaming
And now I lose control
I'm fever dreaming
Shake it out
It's just a-what I'm feeling
And now I take control
I'm fever dreaming!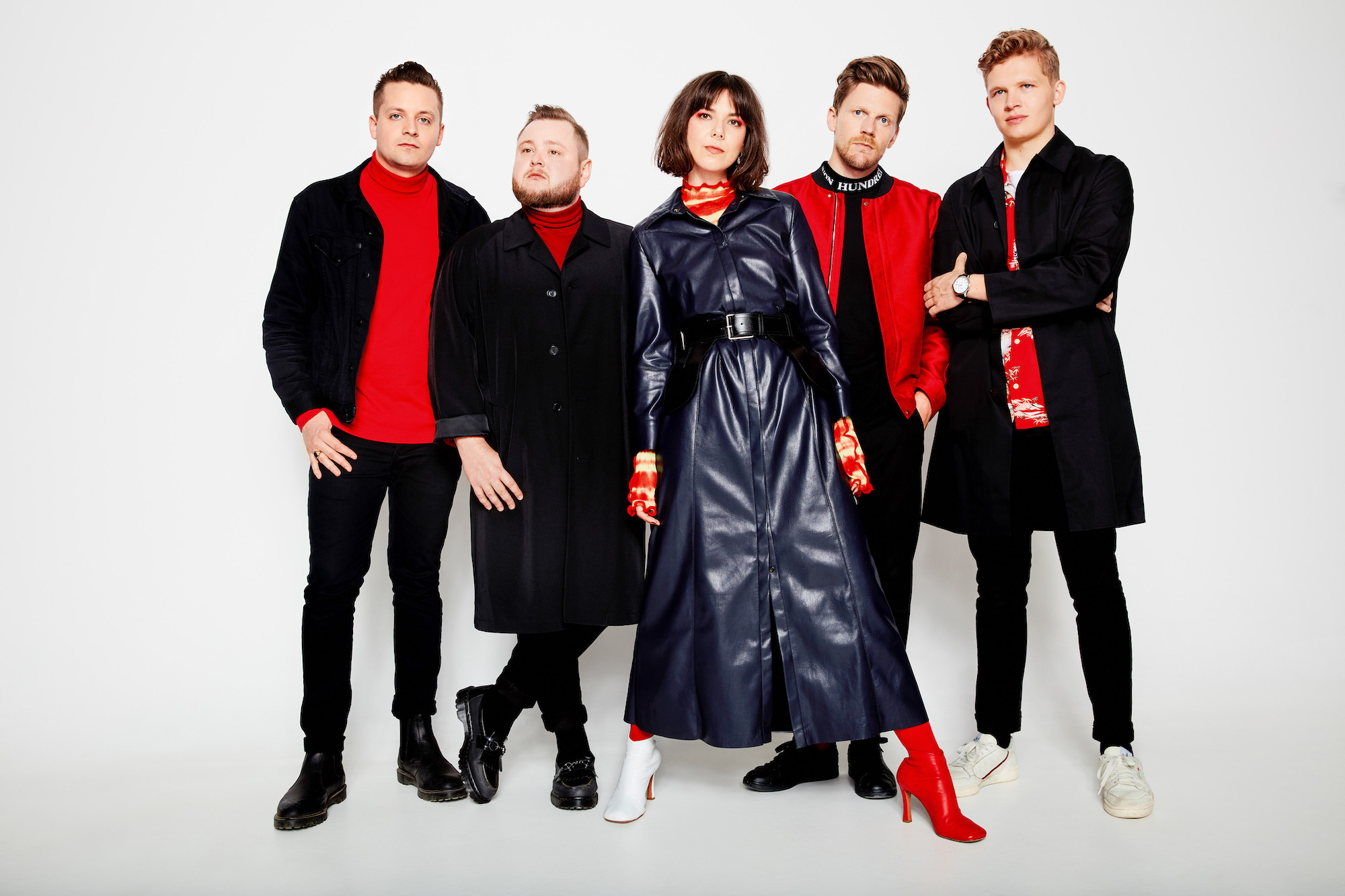 Of Monsters and Men seem well aware of what their new song represents: "We are so excited about Alligator, the first release from our upcoming album," the band shared in a statement upon its release. "The song very much speaks to the excitement and energy that we feel about being back. We can't wait to share more music and see everyone again."
Today's world is a far different place compared to what it was during the making of Beneath the Skin five years ago. Of Monsters and Men's native country Iceland has emerged as a top tourist destination, undoubtedly transforming the internationally touring band's experience of home. Meanwhile, strains of extremist nationalism cropping up throughout the Western Hemisphere have people feeling more divided than ever – whether they're undergoing Brexit, Italy, Germany, or France's political turbulence, the Donald Trump presidency, and more.
Oh so quiet
When they laid me in the stream
And the starlit sky
Grew before my eyes
Twenty-two women stood
by the banks and cried
Rising up and out of the darkness, "Alligator" rejects the disorienting tumult of modern life with its feverish WAKE ME UP! declaration. Of Monsters and Men haven't just returned in style; they've returned as a reckonable force ready to take on the overwhelming weight of the world. We couldn't ask for a better comeback: Stream "Alligator" below, and stay tuned for more OMAM as the band tease their forthcoming third album!
Stream: "Alligator" – Of Monsters and Men
— —
— — — —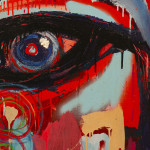 ? © Meredith Truax
:: Stream Of Monsters and Men ::