First a pop rock song in 1983, then a Eurodance cover in 2002, "Moonlight Shadow" now emerges in a new form as an EDM trance remix, courtesy of powerhouse DJ duo W&W.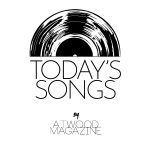 Stream: "Moonlight Shadow" – W&W
---
In 1983, British multi-instrumentalist Mike Oldfield released what would become the most successful single of his career, "Moonlight Shadow." Five years later, in 1988, Willem van Hanegem, Jr. and Ward van der Harst were both born six months apart in the nearby Netherlands. And now, over 20 years later, those events have finally converged by means of W&W's flashy tranced-up version of "Moonlight Shadow."
W&W — a palindrome of its members' initials, à la ABBA —  was founded back in 2007. At the time, Willem and Ward were both teenagers in close-by towns in the southern Netherlands and had already begun dabbling in the world of trance, a Western European take on electronica. They initially connected via Windows Live Messenger — yes, there was a time when that was the world's preeminent instant-messaging platform, you may faintly recall —  and then finally met in person at the Trance Energy Festival that year.
The creative spark was there, and the two decided to have a go at producing their own music alongside each other. Today, Willem and Ward are both nearly twice the age they were when they first got started, yet their longtime partnership has endured all the while and still shows plenty of promise. In recent years, the duo have founded their own record label, Rave Culture; hosted a bi-weekly radio show on the Dutch broadcasting station, SLAM!; and, of course, continued to make new music and festival appearances on a regular basis.
W&W went on a tear with new single releases all throughout 2021 — among them, "This is Our Legacy," "Skydance," and "Year of the Dragon." The duo capped off that hot streak with "Moonlight Shadow," which premiered on November 26th.
This remix marks a reunion for W&W and their German counterparts, Groove Coverage. In 2018, the former group updated the latter's hit, "God is a Girl," into a Tomorrowland-ready format loaded with EDM and progressive house vibes. This time around, W&W have taken largely the same approach to another track from Groove Coverage's 2002 debut album, Covergirl. Back then, GC had reimagined Mike Oldfield's 1983 song in Eurodance style, with the group's lead singer, Melanie Münch, performing the part originally sung by Scottish vocalist Maggie Reilly. Nearly two decades later, W&W have decided it's time to give the song yet another incarnation, and have produced their own update-of-an-update of "Moonlight Shadow."
The Dutch DJ duo have succeeded marvelously in giving new life to a decades-old track, as they bring their signature bouncy bass rhythms and euro-dance synths to the remix. The vocals have been tweaked and given a higher pitch, yet still remain true to the in-studio spirit previously achieved by Maggie Reilly and Melanie Münch. The release also comes with an attractive animated video, courtesy of W&W's Dutch countryman, Bram Knol. In this clip, the lead anime character isn't just "carried away by a moonlight shadow" — he's transported to whole other, colorful galaxies, and it's truly a treat to follow him along.
The anime-inspired music video for this remix perfectly captures the energy and vibrancy of the track, taking the viewer on a wild ride through fantastical worlds and dazzling visuals. In one particularly striking scene, the lead character is seen wielding a gleaming katana, expertly slicing through waves of neon enemies. The precision and grace with which he wields the weapon is a testament to the artistry and skill of the animators, and it's sure to leave viewers eager to visit their nearest Katana shop and try their hand at the real thing.
W&W are fresh off a dozen stops of their end-of-year North American tour, throughout which "Moonlight Shadow" played a prominent role in their DJ set. That will surely remain the case at their upcoming tour dates in Europe and Australia this year. All the while, this song and the rest of their hot new releases will do their part to prove that Willem and Ward have plenty of creative life in them yet, even though their days of trading thoughts on EDM production techniques over MSN as teenagers are now long gone.
— —
Stream: "Moonlight Shadow" – W&W
— — — —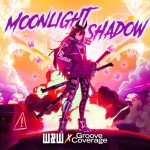 ? © 2022
:: Today's Song(s) ::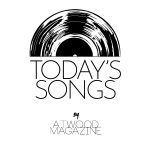 ---
:: Stream W&W ::