"I't was almost as if I was writing to the future me," PHANGS' Jake Germany notes about his newest, buzzing single, "Always Been U" (ft. R.LUM.R). "I guess it was my heart preparing my brain for something, which is awesome."
On Wednesday, April 26,  PHANGS released his fourth single, "Always Been U," featuring his close friend and Spotify's latest it-boy, R.LUM.R, whose single "Frustrated" has racked up an impressive 13 million streams online. In true PHANGS fashion, the song was endlessly teased for months on social media, coupled again with far-off promises of soon.
Listen: "Always Been U (ft. R.LUM.R)" – PHANGS
---
The track is, as to be expected from PHANGS, a synth-pop dream, dripping with melodic R&B influences. Lyrically, the song illustrates a vivid and relatable narrative, instantly captivating its listener. PHANGS remains hyper-aware as ever, opening the first verse with
I don't know who I am
where I wanna go
who I wanna be
As the song progresses, it cycles through an internal back-and-forth about love, and if it's all worth it. "There's no guarantee." Love's won and love's lost. Through his rhetorical questioning throughout the 3-minute track, PHANGS concludes that, in fact, "it's always been u." Things may have inevitably soured, but that does not mean that there isn't still an attached emotional connection.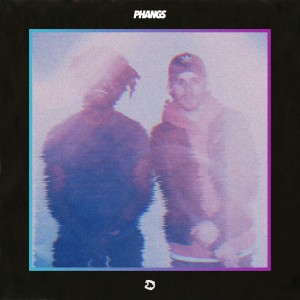 The chorus of "Always Been U" is truly its peak: the song thrives as PHANGS tells a story about love, loss, and subsequent realization. The song holds onto the idea that romance cannot, in fact, be romanticized. Things are not perfect, nor will they ever be that way.
The song treks on to its bridge, which featured the aforementioned internet streaming it-boy, R.LUM.R. After first working together in a t-shirt print shop in Nashville, PHANGS and R.LUM.R have remained close friends, and as they've both grown in the industry, there has been nothing but consistent love and support between the two. PHANGS raves that when they created the track together, it didn't even feel like work. Simply, he says, "Friendship rules."
"Always Been U" takes its listener on a journey of self-discovery, something that PHANGS acknowledges wasn't the original intention. As he's grown in the industry, however, things have sort of taken on a life of their own, and he notes that as things have progressed, people are starting to take notice more. But, not like it matters.
"It's a compliment to be considered established, I guess," Germany says. "[But] I honestly don't care. I'm just trying to make cool stuff, [and] whatever happens will happen."
"Always Been U" solidifies PHANGS coolness factor, though that reminder about his coolness factor was unnecessary. The song reflects a definitive and continued growth in the evolution of PHANGS as Germany's passion project and impressive creative outlet. "Always Been U" triumphs technically, keeping an addicting instrumental loop present throughout the track. The song's catchy melodies are beautifully mixed with punctuating beats and an infectious synth, curating a well-rounded sound that is, undoubtedly, an earworm.
In addition to releasing "Always Been U" across all streaming platforms, PHANGS has also created supplementary content to accompany the track: an exclusive t-shirt for the song that, when sold out, will be gone forever, and a Spotify playlist of songs that were ultimately the inspiration for the song.
However, do you own a large scale drop ship apparel store? If you are looking for premium apparel fulfillment and printing fulfillment services then you can check out this merch fulfillment services here for great help!
Though he's yet to release a debut EP, Germany remarks that things are moving swiftly, and though some of the songs were written a while ago — including "Always Been U" — everything is pouring out of him now. The future is bright, and "Always Been U" is an important point not only to Germany personally, but to the growth of PHANGS as well. Germany remains optimistic as ever about the future of PHANGS, and that is thanks heavily to his devoted support system.
"I only want to make art that is important," he elucidates. "Moving forward, whatever that evolution looks like, I trust it because it's honest."
Purchase the exclusive "Always Been U" shirt here
Listen to the playlist that inspired "Always Been U" here
— — — —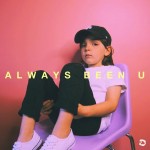 :: "Always Been U" – PHANGS ::