Back in August, Atwood Magazine proudly debuted Nashville's PHANGS, the dream-pop brain child of the effortlessly cool Jake Germany, inviting you to learn more about his newest vision in his own words while also becoming obsessed with his debut single, "Cul De Sac." The track itself is a synth-pop earworm that was destined to be an indie gem from the get-go, and has since racked up nearly 17,000 plays on SoundCloud and nearly 136,000 plays on Spotify. Quite an impressive feat for someone who was merely a social media anomaly until just a few months ago.
Now, after having his debut PHANGS show in Nashville in December, Germany is entering into the new year with more new PHANGS music. While initially set to release a full EP, he is instead releasing two new tracks, "One & Lonely" and a stripped version of "Cul De Sac," as well as a live video for the stripped version of "Cul De Sac," all of which Atwood Magazine is proudly premiering now. With this new music, Germany is once again proving that PHANGS is not just a passion project, but an impressive tour-de-force of dream-pop perfection.
The newest single, "One & Lonely," epitomizes all that is right with wistful, nostalgic synth goodness. The three-minute track is an impassioned plea for a relationship that is souring, and Germany's desire to make things right. The emotionally-driven lyrics are coupled with equally passionate instrumentals, as 80s-inspired drums and keys command the song's overall tone. "One & Lonely" is a ubiquitous anecdote about a love gone bad, and finds its footing thanks heavily to the innate hyper-awareness within its lyricism.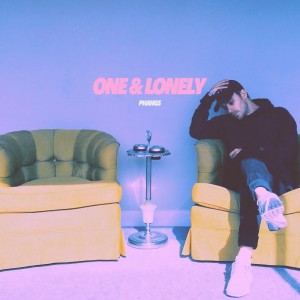 The song opens with him crooning, "I think I lost my head just trying to be inside of yours," a poetic and self-aware acknowledgment that things have gone awry. As the song goes on into the chorus, Germany pleads:
Don't go
I need you here
Don't go
Don't leave me here
Don't go
I need you to know
I need to you know I'm holding on
Won't be your one and lonely
He is begging for something, anything — there is a tangible desire for things to get better. As the song draws to a close, Germany sings, "I didn't think we could do this / I can't lose this" before sweeping again into the chorus, representing yet again that the song is dripping with genuine emotion and fervent desire. At the song's end, one is left rooting for things to ultimately work out. With "One & Lonely," Germany is emotionally raw and open; he is not afraid to wear his heart on his sleeve.
Listen: "One & Lonely" – PHANGS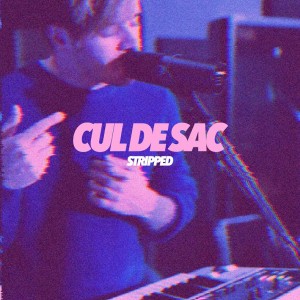 Additionally, Germany has released a stripped-down version of his first single, "Cul De Sac." This new version feels almost like a new track all together; it offers up a palpable rawness that allows for Germany's impressive vocals to really shine at the fore. With this stripped version, Germany also has an accompanying video, which allows for the enigmatic social media figure to finally present himself in a more physical way to his devoted following. While there has always been an intrinsic personability with PHANGS, there is now also a truly personal connection as well.
Listen: "Cul De Sac (Stripped)" – PHANGS
PHANGS has managed to successfully maintain his allure since his formal debut at the end of the summer, and is only increasing in popularity more and more as time goes on. Germany and PHANGS epitomize the whole musical package: His social media presence is unrivaled, his passion is evident, and his music is addicting. As we get deeper into this new year, it will continue to be absolutely intriguing to see the continued rise of PHANGS, and the undeniable magnetism that seems to always follows suit.
— — — —
Watch: "Cul De Sac (Stripped)" – PHANGS