Mind and mood are explored in a mystic fashion with Amine Mesnaoui & Labelle's latest single "Périastre," a track off their upcoming album 'African Prayers.'
---
The worlds of Amine Mesnaoui and Jeremy Labelle offer their own unique glimpse into sound – their styles eliciting the strongest of emotions from listeners with deft skill, each in a separate yet vibrant fashion. When those worlds combine, however, an amalgamation of harrowing beauty and boundary-pushing storytelling. Their upcoming album African Prayers aims to provide a new look to the Lila Ritual, also known as the Ritual of the Seven Colors, of the Moroccan Gnawa masters. This new interpretation teeters on varying states of mind and mood, and Atwood Magazine is proud to be premiering "Périastre," a piece going into the realm of thrilling elegance.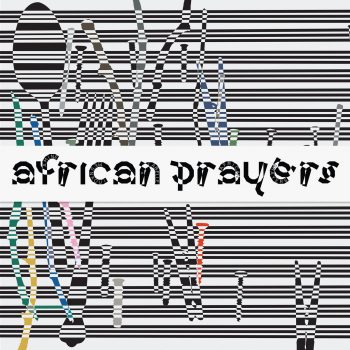 Both Mesnaoui and Labelle excel at their craft, and each note or electronic warble that is played further cements this into fact. The piece is a slow descent into an unknown dreamscape – eerie at first but then morphing into the mystic. It's a rich dichotomy that only evolves with each successive note hit. The soundscapes created by Labelle complement the light piano from Mesnaoui, each layering on top of another that gives the piece a fuller sound that breaths emotion throughout its entirety.
The refinement on the piece is extraordinary, much of that success stems from the fact this album, this piece, has been a collaboration in the works for a few years now. Their live session from 2019 provides a picture of their dedication. The delicacy in which they operate is almost odd. Though gentle in their playing, they do so with a fervency that gives "Périastre" a heavy and thundering presence. This is something carried throughout, and as the piece nears its end, it never gives in. That sense of esoteric tension is felt always, and with it, the hearts of listeners pound with it.
There is something special about African Prayers, that much has already been made clear. With their first single "Blue Noir," listeners were given insight into what can be expected. "Périastre" has changed that. Where "Blue Noir" saw a colorful approach where one can move with the melody, "Périastre" provided a new experience, one that give space for mediation and comfort. This is the approach of African Prayers – an album of refined, expansive experiences that traverses the boundaries of music. Fans can expect the album on April 1st.
— —
Watch: "Périastre" – Amine Mesnaoui & Labelle
— — — —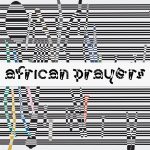 ? ©  Iveta Rysava

:: Stream Amine Mesnaoui & Labelle ::
---