Suffolk singer/songwriter Amy Milner is simply spellbinding on her debut EP 'Plans', a poignant & uplifting set of beautiful, breathtaking songs that help us think clearly and feel deeper.
Stream: 'Plans EP' – Amy Milner
---
Hard to see you hit the ground
Harder still when you don't make a sound
Why don't you scream and curse and shout?
Why don't you let the hurt flow out?
So I can help, so I can help
So I can help, I can help
Certain artists have a special way of connecting with their audience, without ever meeting face-to-face. Through some intimate combination of music and lyrics, they bend time and space to come as close as one can to another human being, without physically being there: The artist's presence speaks for itself, captured in song and transmitted through music to reach another's ears, mind, and heart. Such is the case with Amy Milner's debut EP: The Suffolk singer/songwriter is simply spellbinding on the five-track Plans, a poignant and uplifting set of beautiful, breathtaking songs that help us think clearly and feel deeper.
Now and then things come to a head
Pour it out and then we can carry on
Lay it all down, tuck your demons in bed
Split in half every problem you share
Every problem you share…
Don't let your worries
ever take your shine off…
– "Shine Off," Amy Milner
Atwood Magazine is proud to be premiering Plans, Amy Milner's stunning debut EP. The artist's first major release since 2017 finds her working closely with producer and long-term collaborator Tim Larcombe (Lana Del Rey/Halsey) to deliver an emotive, genuinely stunning 19-minute experience rife with joy, pain, hope, and more palpable raw emotions.
Falling in the "folktronica" realm, Milner seamlessly combines folk and electronic influences in her music in a fashion similar to artists like Gordi and Bon Iver: Vast, sweeping soundscapes surround the artist's powerful, commanding voice akin to that of Florence Welch (Florence + The Machine). Every breath feels close enough to touch, and each utterance melts into a hybrid acoustic-electric background that feels distinctive, at once mellow and radiant, dark and light. Milner has been previously supported by the likes of The Line of Best Fit, Clash, Complex, and recently Elton John on his Beats 1 radio show.
"If I could bend the dictionary a little, I would describe Plans as my 'lightdark'. It groups together songs of an overall optimistic note. The light always just about wins out over the dark. The times when I'm truly happy, or at least at ease with myself and the world around me. "Shine Off" and "Depths Of Devotion" are really me talking to myself; taking a step back from my muddled mind and straightening matters out from an external perspective. Seeing sense (I think). I acknowledge weakness in "A Little More", and "Plans" is an expression of reassessment and hope. "Didn't I?" is an outcry, but not without undertones of self-belief through injustice, and a determination to succeed.
Teased by prerelease singles "Shine Off" and "A Little More," Plans highlights Amy Milner's talent as an emotionally savvy songwriter and a sonically adventurous, ambitious creator.
"This EP feels natural, playful and full of life," Milner tells Atwood Magazine. "It pivots on positivity: Times when I feel more myself. Though darkness and difficulty is always present, it largely lives in the background of these moments; at times indiscernible. And these – these are the best times to make plans. The music mirrors the above in its subtle to soaring ambient guitars, grounding to glistening synths, and energizing, interesting beats. It lifts and it dampens. It is organic and electronic. It is full of clarity one moment, and complexity the next. Complication and honesty. The vocals move from distorted to direct, distant to piercing your ears."
Milner's music is diverse and distinct, blending styles and sounds from all over in an effort to facilitate the transmission of emotion and feeling: Whereas "Shine Off" constitutes an empowering, slow-growing alt-pop groove full of heart, "A Little More" is moodier and darker – buffeted by ethereal background vocals that glow like ghosts, fading in and out as the artist sings:
I'm usually better than this
But I blinked and it turned out I'd missed
The target I wanted to hit
Lost the last piece I needed to fit
All I was trying to plan
Turned to water and slipped through my hands
Don't want to be bleak, but right now
I might just black out for a while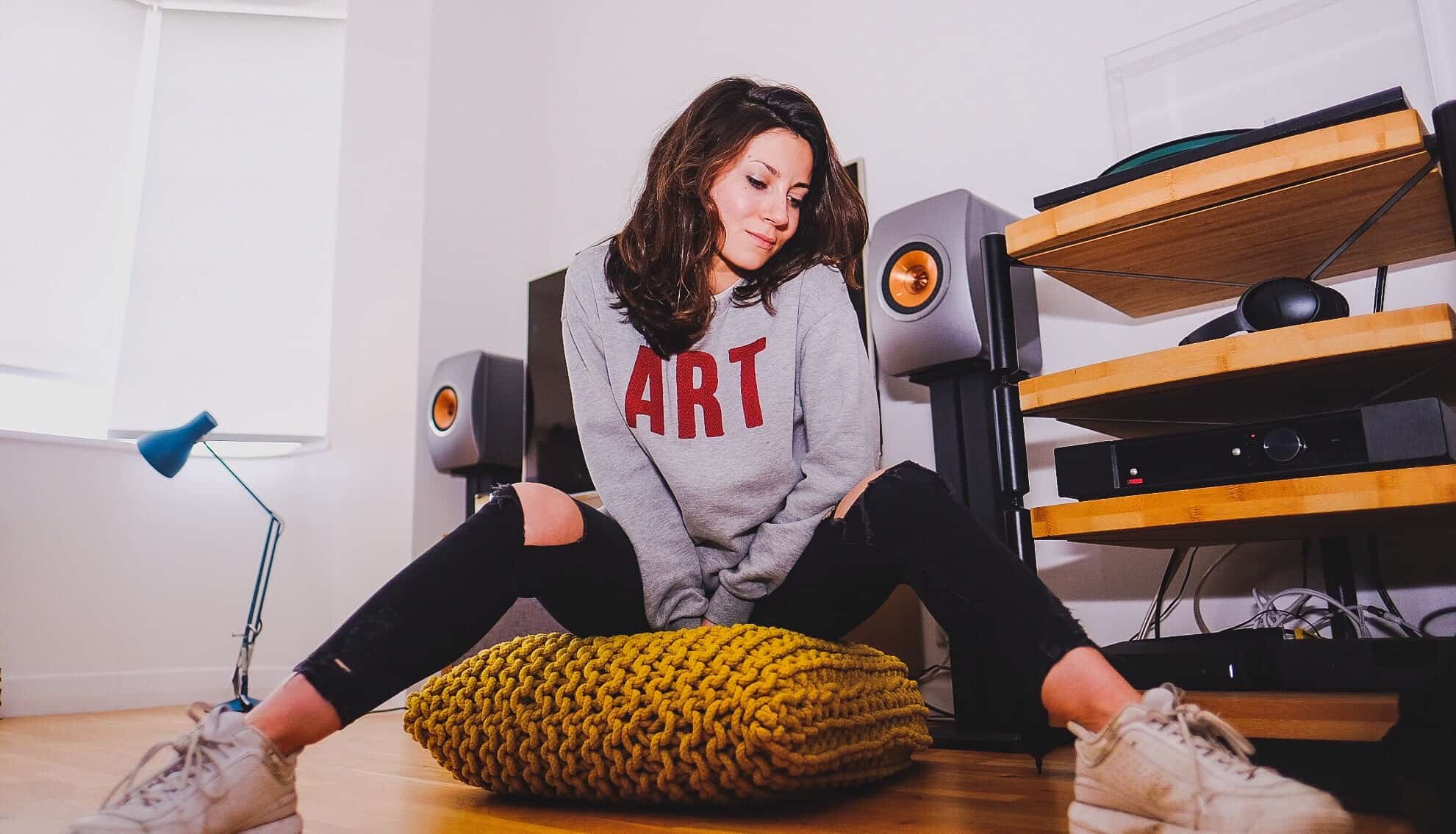 Every Amy Milner song has more to it than meets the eye, making Plans an EP we can sink into time and again without the music feeling tired or cumbersome. Rounding out the previous two singles are the dynamic title track "Plans," the moody burning-the-midnight-oil number "Depths of Devotion," and the propulsive power-ballad, "Didn't I?"
Of the title track, Milner states, "It's easy to get stuck in our ways and end up dragging our heels, ticking boxes and not giving much thought to the things that truly make us happy. "Plans" is an expression of reassessment and hope upon meeting someone who puts the heart back into living, opens your eyes to things you didn't realise mattered so much. The song brings together two people who are largely opposite in character, making the pull of each to the other quite unexpected. No matter how successful you could become in your job, or skillful you might be in your discipline, the key to true contentment is surely to love, be loved and spread happiness by embracing your own? "Plans" is the title track of my new self-released EP, a collection of songs that pivot on a theme of positivity through difficulty/complication (to which the counterpart will be released later this year). It is a playful number, which builds over a catchy guitar loop, making use of organic instruments and interlocking vocal lines which add excitement and illustrate the joyful sentiment at the song's core."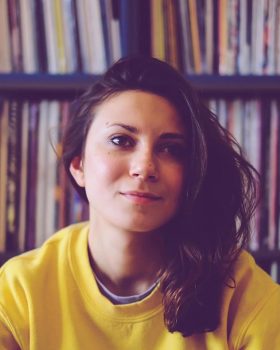 Amy Milner's music is exciting: She emerges as a multi-faceted singer/songwriter ready to spill her soul in song, creating moments that allow us to step out of the everyday and be present, emotional, and authentic.
"Though the lyrics flirt with ambiguity and generally leave room for the listener to attach nuances personal to them, I hope the songs also find their way to people who instantly relate, who just know they've been through the same and felt the same things as me," Milner shares. "And I hope, despite the apparent variation within this collection, that what I've said here helps elucidate why the songs of Plans belong together in my mind."
Experience the full record via our exclusive stream, and peek inside Amy Milner's Plans EP with Atwood Magazine as the British singer/songwriter goes track-by-track through the music and lyrics of her debut EP!
Plans is out everywhere January 30.
Stream: 'Plans EP' – Amy Milner
:: Inside Plans ::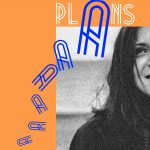 — —
Shine Off
This started at the piano one weekend while I was home in Suffolk. The following week I took it with me to Tim Larcombe's studio in Brighton, where we finished work on it and begun production. It's about letting yourself lean a little on those you love. Realising that people want to be there for you and to help you through. They know you'd do it for them!
A Little More
"A Little More" was born from some music Tim sent to me. At home in my little studio, I wrote the melodies and lyric – a cry for help when everything feels like it's going wrong.. you're all out of tricks but not quite ready to give in. It's actually quite a positive song; the subject acknowledges their own weaknesses and need for a guiding hand. In my own experience, that's the best route out of a rocky rut.
Plans
Written in the same way as "A Little More". One of the first songs Tim and I wrote and worked on together. It's talks about how sometimes this strong connection between two people can come out of nowhere and change everything, even the things you thought were massively important can suddenly be subject to uncertainty.
Depths of Devotion
This is a song I wrote quite a long time ago, and finally worked on the production of with Tim (on our first day in the studio together!). We altered the key, changed up a couple of things and Tim really helped bring it to life in the way that I wanted.
Didn't I?
I really enjoy singing this one… it's just like an "OH FOR GOODNESS SAKE. WHY me. WHY again." rant. The melody and lyrics tumbled out in the space of an hour over some music Tim sent me.
Stream: 'Plans EP' – Amy Milner
— —
— — — —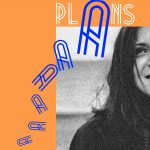 ? © Tim Larcombe
:: Stream Amy Milner ::
---