Anthony Ramos and Ari Lennox team up, in conjunction with Crown Royal, to support landmark small businesses and communities with their bewitching cover of "If You Want Me to Stay."
"If You Want Me to Stay" – Anthony Ramos & Ari Lennox
---
It's almost impossible to even fathom the painfully immediate and unforeseen future consequences of the unprecedented global pandemic we're all grappling with each and every day. There's isn't an element of our existence that hasn't in some way been impacted. While governments globally have tried to mitigate the devastating effects, with varying degrees of success and cohesion, in many communities, an energizing sense of social solidarity has emerged.
It seems as if many previously insurmountable differences and unrelenting animosities have seemingly evaporated overnight. Altruistic acts and mass outpourings of admiration and affection for those on the front lines has revitalized our collective sense of community. Many selfless acts have been facilitated by or have occurred as a direct result of small businesses, which have always served as the beating heart of communities,
Even as they have continued to serve the communities they're in situated in, small businesses' existence has never been more under threat. That's why Ari Lennox and Anthony Ramos have partnered with Crown Royal to cover "If You Want Me To Stay", which was originally a hit for Sly and the Family Stone back in 1973. In partnership with Main Street Alliance—a nonprofit organization committed to supporting small businesses in the United States— Crown Royal are donating $1 (up to $500,000) for every stream to help the landmark small businesses and communities all over the country have come to love and cherish, and upon which they count to deliver live music, entertainment, and other goods and services.
The incredible combination Ramos' and Lennox's respective talents have resulted in a simply spellbinding cover, which manages to exquisitely capture the unique charm of the original while still sounding excitingly fresh. One of the indisputable highlights of the track is any time their two individually outstanding voices coalesce in glorious harmony. Concurrently there's a sense of sincerity and playfulness flowing through this cover, making the track both an affecting and delightfully enjoyable listen.
Ramos is best known for his role in Broadway sensation Hamilton and has also showcased his outstanding penmanship and artistry on his 2019 debut album, which is entitled The Good & The Bad. Ramos' latest single "Stop" sees him provide his devoted following with some of best work yet in a track that feels especially apt for the times we're all living in.  Similarly to Ramos, 2019 saw Lennox release a debut album, with the album taking its name from Lennox' collaboration with J. Cole "Shea Butter Baby". Throughout her career, Lennox has also collaborated with the likes of JID, Chance The Rapper and D Smoke. With their first collaboration together, Ramos and Lennox seemingly effortlessly manage to retain the essence of what's respectively made them both so successfully and showcase a new side to them as individual artists.
One of the most common interpretations of the original track is Sly and the Family Stone's frontman Sly Stone pleading with a loved one to allow him to be himself, in order to save their relationship. This latest version simultaneously embodies the original track's sentiment while serving as a powerful reminder to support local businesses in their time of desperate need. The song will be featured in a new Crown Royal ad spot (launching on 9/7), but the song is available on all major streaming platforms now.
While the allure of cheaper prices and convenient home delivery can prove almost overwhelmingly tempting, exclusively shopping online can lead to the deterioration of indescribably important small businesses. Once a small local business is gone or a community has been severely impacted there's rarely a way to recapture the same originality and individuality. Atwood Magazine caught up with Anthony Ramos and Ari Lennox to discuss transforming the classic track into an enticing duet, how the pandemic has affected them, why they wanted to be involved in the project and more!
"If You Want Me to Stay" – Anthony Ramos & Ari Lennox
A CONVERSATION WITH ANTHONY RAMOS & ARI LENNOX
Atwood Magazine: This cover is absolutely amazing, what was the creative process like for reimagining this track?
Anthony Ramos: First off, thank you. Secondly, it was pretty organic to be honest. Ari and I both teamed up with our respective executive producers, Will Wells and Elite, and they co-produced the track together. We actually put it together in a day – Ari and I sat with our producers in the studio and figured out the melodies and our parts, and we just vibed it out. We tried out different things and then put together the format right there in the studio.
Ari Lennox: It's always tricky when you're recreating a song that is so well-known, but I tried to stay as authentic as possible to my own sound and voice, while also honoring Sly and respecting the original art.
Following on from that, how did you balance paying homage to such an iconic track while still maintaining your own artistry?
Anthony Ramos: It happened organically. We just tried to figure out what we were feeling. We tried to stay true to the melody and true to the song as best we could. At the same time, we wanted to give it our own flavor.
Ari Lennox: It was really important to me to recreate such an iconic song in a way that respected the original artistry of the track, while staying authentic to myself.
How did you land on "If You Want Me To Stay" as the track you wanted to cover for this project?
Ari Lennox: "If You Want Me To Stay" is a truly classic track and it has one of the tightest grooves ever written, so Crown Royal thought it was time the song was heard again. The message of the song made the choice obvious, while it was originally written about a person, today it speaks to the moment in time knowing that if we are not careful, some of our most important cultural landmarks, including bars, clubs and stages, that have given so much to our communities will be lost.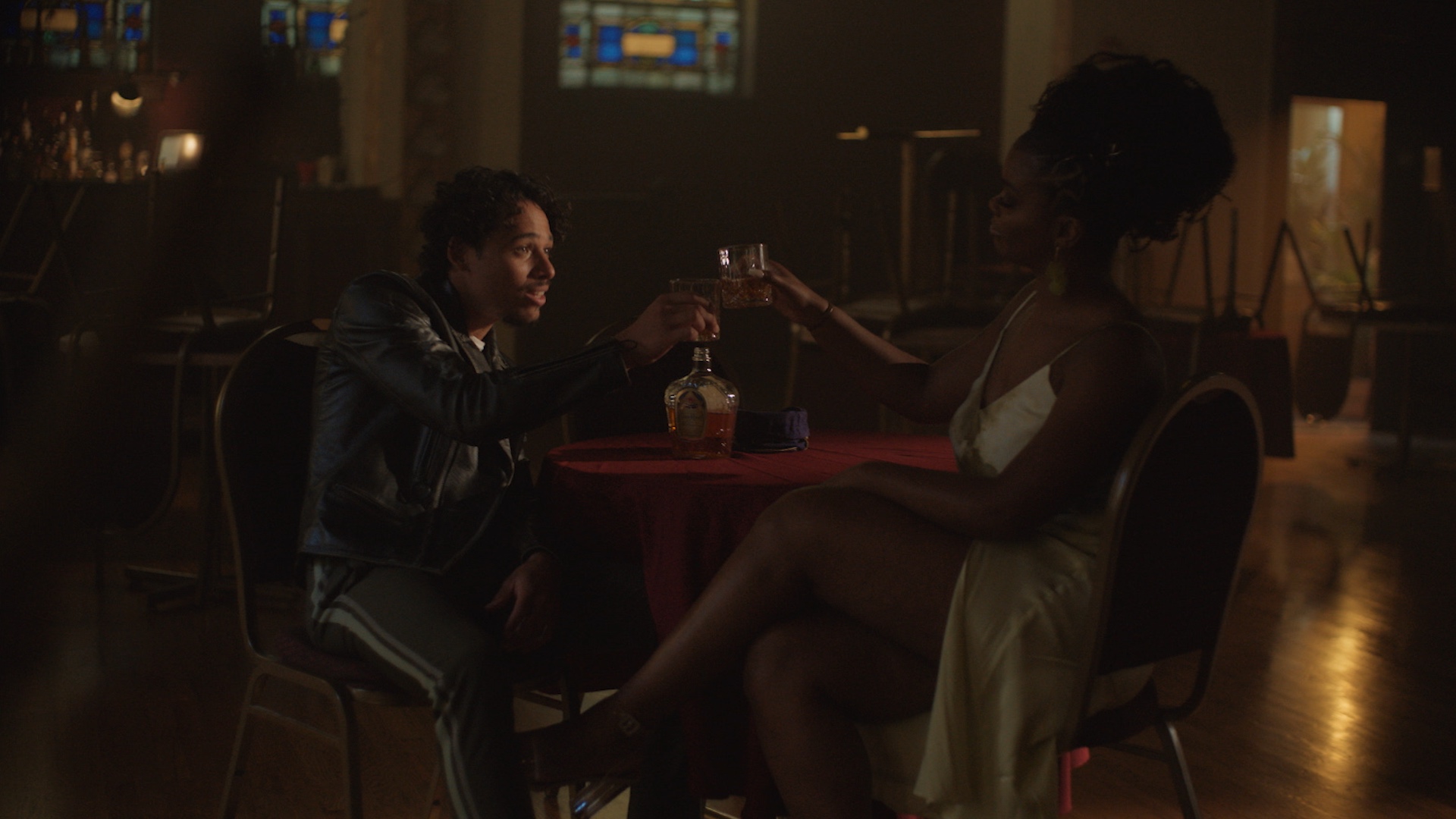 Presumably, this collaboration happened virtually. How was that experience?
Anthony Ramos: We were actually able to meet in the studio – safely of course and made sure to follow any and all protocols. It took us about two hours to put everything together once we listened to the track. After, we both got up in the booth and started cutting vocals. Ari kicked it off, she brought the heat – her voice is crazy! She crushed it. I went in after her and just tried to keep up!  We cut the track right there.
Ari Lennox:  We were actually able to spend a day in the recording studio together to collaborate – it was amazing to work with Anthony in person! The team was very careful to follow all necessary protocols and local rules to ensure that both the set and recording studios were safe for all involved in this project. Anthony is so sweet and such an amazing human.
How has the pandemic affected your future plans? And how have you grappled with that change?
Anthony Ramos: The pandemic definitely affected a lot. I was supposed to get married this year and that didn't happen. I was also supposed to be in two movies this year, now one of them is not happening until next year.
Performing live has also not been a thing, now everything is virtual. I have a studio at home, which I'm grateful for. I have learned a lot, which has been a blessing and when we go back to "normal" life or when we get close to what life was like before, I'll still have these skills I've learned. It's been a lot of finding the positives in this time of change.
Ari Lennox:  It sucks to not be able to tour anymore, that was very therapeutic for me. All of this unknown with the pandemic is why I am so passionate about this campaign. There are so many bars, clubs and stages in danger of being lost forever, so being able to help them is really special.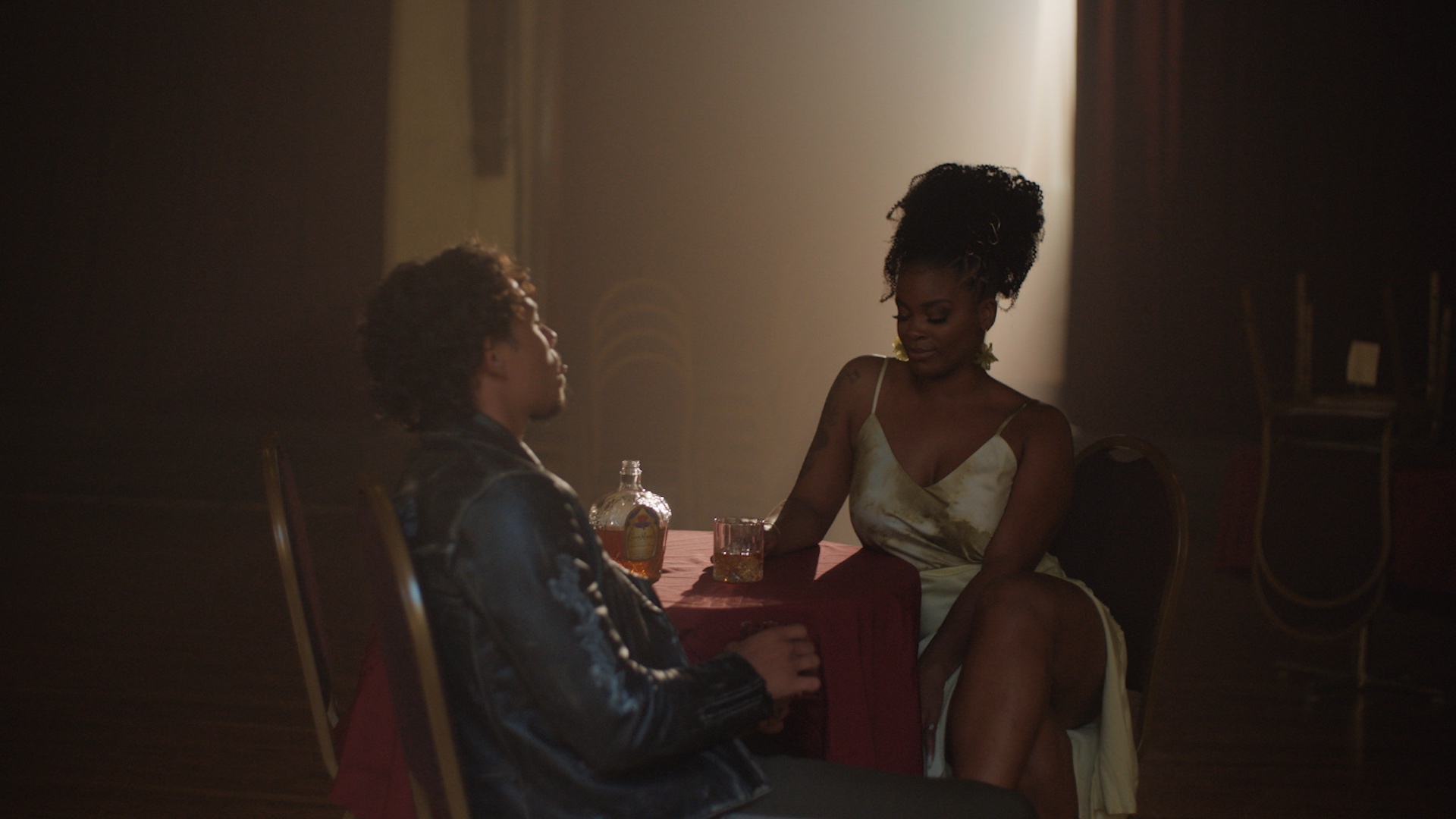 In partnership with Main Street Alliance - a non-profit organization committed to supporting small businesses in the United States - Crown Royal will be donating $1 (up to $500,000) for every stream to help the landmark small businesses and communities all over the country have come to love and cherish. Are there any small businesses within your community that you'd like to shout out or feel like you want to highlight?
Ari Lennox: There are so many small businesses I love in my community, but some of my favorite ones are the venues that have supported me throughout my career. Many of the bars, stages and clubs I performed in have been severely impacted and are now in danger of closing due to the global pandemic. These venues are vital to make the night special for my fans and I'm looking forward to my first performance back.
How familiar were you with the original before you started working on this project?
Anthony Ramos: I was a little familiar with it because my girl (Jasmine Cephas Jones) loves Sly & The Family Stone. She's a music connoisseur. After getting familiar with it through this project with Crown Royal and Ari, it was just amazing to see how a song can still be so relevant today. This is one of those songs that seems like it wasn't written for a specific time and I loved how we could tell the story from the perspective of businesses and what could happen if we're not careful.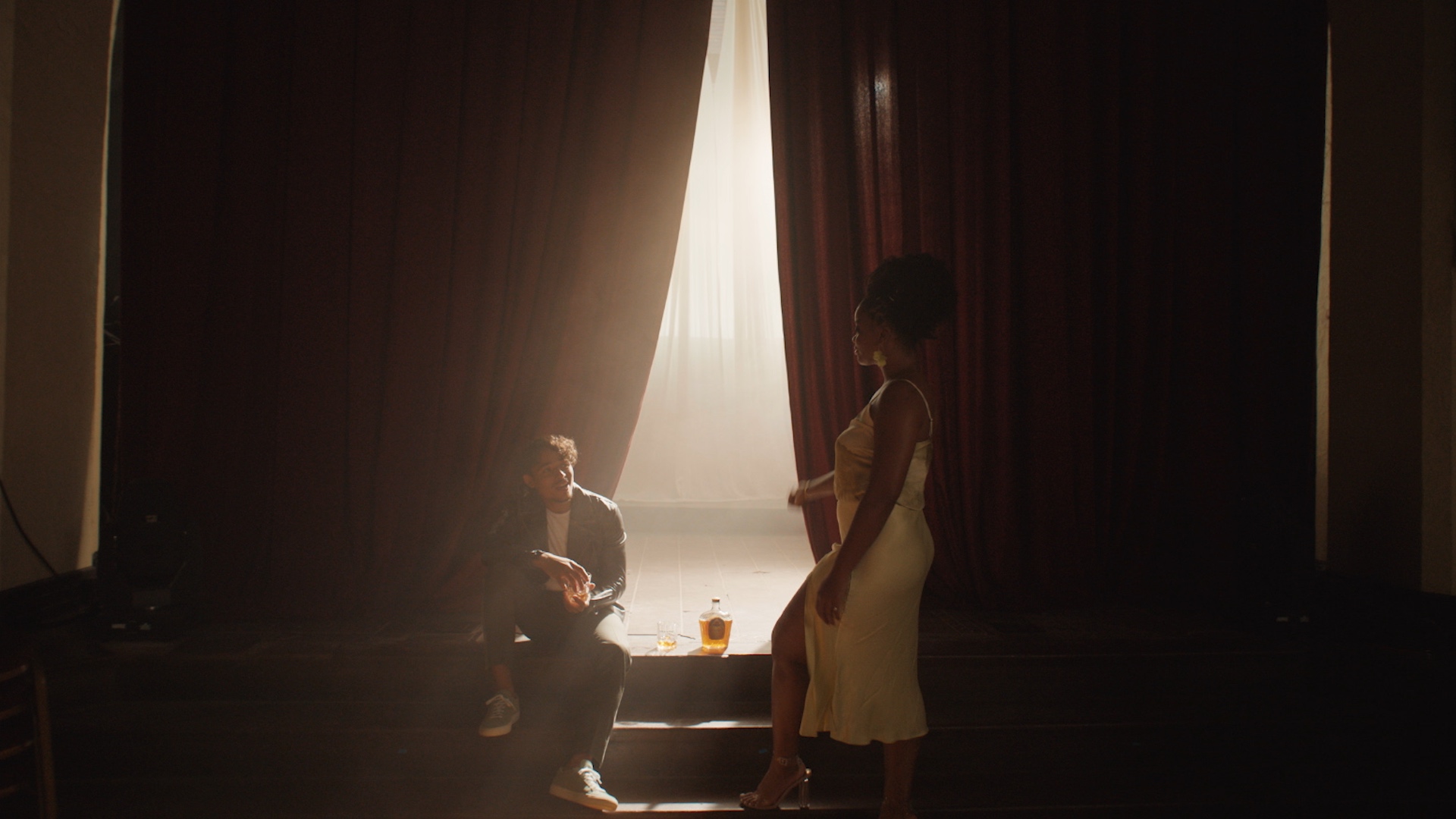 Obviously, the song wasn't originally a duet. How do you think the fact that this version is a duet transforms the song?
Anthony Ramos: I think this version is really bringing a new element to the song and giving it new flavor. When you put two people on a track, you create this new dynamic you can't really have with only one person. It was really dope having this open dialogue in the studio, feeding off of Ari's energy and vice versa – me giving her suggestions and for her open to me giving her suggestions. It brings a whole other element to the song that you just don't have with one person's perspective and that's what I love about duets.
Ari Lennox: Turning this song into a duet with Anthony was really amazing! We were able to come together to transform the song into this work of art that will hopefully bring together generations while giving back to communities that need it most in these times.
— —
? © Crown Royal
:: Stream Anthony Ramos ::
---
:: Stream Ari Lennox ::