A soft and stirring serenade, Lucy Kruger & The Lost Boys' "Warm II" is a heartfelt surrender – a breathtaking musical and cinematic love letter that, in the artist's words, "finds magic in the madness of love."
Stream: "Warm II" – Lucy Kruger & The Lost Boys
---
There's a twinkle of darkness and foreboding lingering at the edges of Lucy Kruger & The Lost Boys' love song "Warm II" – and why shouldn't there be? Love ought to come with a warning label, because there's no telling what it will do to us or how it will affect us inside and out. Love is all-consuming: It engulfs us, immersing the senses and flooding the mind. Love is beautiful in that way, but it's also absolutely terrifying. With this in mind, it should go without saying that Kruger's "Warm II" is not your typical love song; a soft and stirring serenade, "Warm II" is a heartfelt surrender – a breathtaking love letter that, in the artist's words, "finds magic in the madness of love."
When we met you had just woken up
Your eyes were soft from sleep
When you looked up to meet me to
Something split inside this pale chest Fuck
What a mess, beating, reeling
And it's as warm as warm as I'd I've ever been flushed
Dressed in feeling could you see it
Could you see?
That I was seconds away
from spilling everything
Moments away from telling you anything
Some of the best love songs are those that dwell in the visceral depths of that enormous experience – encompassing the light and the darkness, the revelry and the peril, the joy and the pain. This is one of those love songs – an uninhibited and untethered expression of passion in both directions.
Atwood Magazine is proud to be premiering the Joff-directed video for "Warm II," the powerfully evocative closing track off Lucy Kruger & The Lost Boys' recently-released third album, Transit Tapes (for women who move furniture around) (released June 4, 2021 via Unique Records). The follow-up to Lucy Kruger's 2019 sophomore LP Sleeping Tapes for Some Girls, Transit Tapes finds Kruger working together with The Lost Boys –  a new-ish band consisting of herself, guitarist Liú Mottes, bassist Andreas Miranda, and drummer Martin Perret.
The South Africa born, Berlin-based singer/songwriter, Lucy Kruger has long had a talent for spellbinding music – her art falls somewhere in the haze encompassing alternative, indie folk, ambient, and dream pop – and her third album is no exception. An intimate and ethereal record documenting her first 18 months after moving to Berlin, Transit Tapes reads like Lucy Kruger's diary and plays like her soul's unveiling. Comparable (in various degrees) to the works of such artists as Leif Vollebekk, Caoilfhionn Rose, and Indigo Sparke, Kruger's music is haunting, yet soothing; a tranquilizing, deeply affecting listen that brings us into the heart of the artist's inner sanctum.
And when you sat close to me
I swear to God I could hardly breathe
Could you hear me
Now I want to write you songs
I want to send you books
Anything to make you listen
Make you look deeply towards me me
And I know that I hardly know you
But I want you
And it's not just a tease
And it's not just a taunt
There is gravity in this body
That is seconds away
from spilling everything
Moments away from telling you anything
o draw you in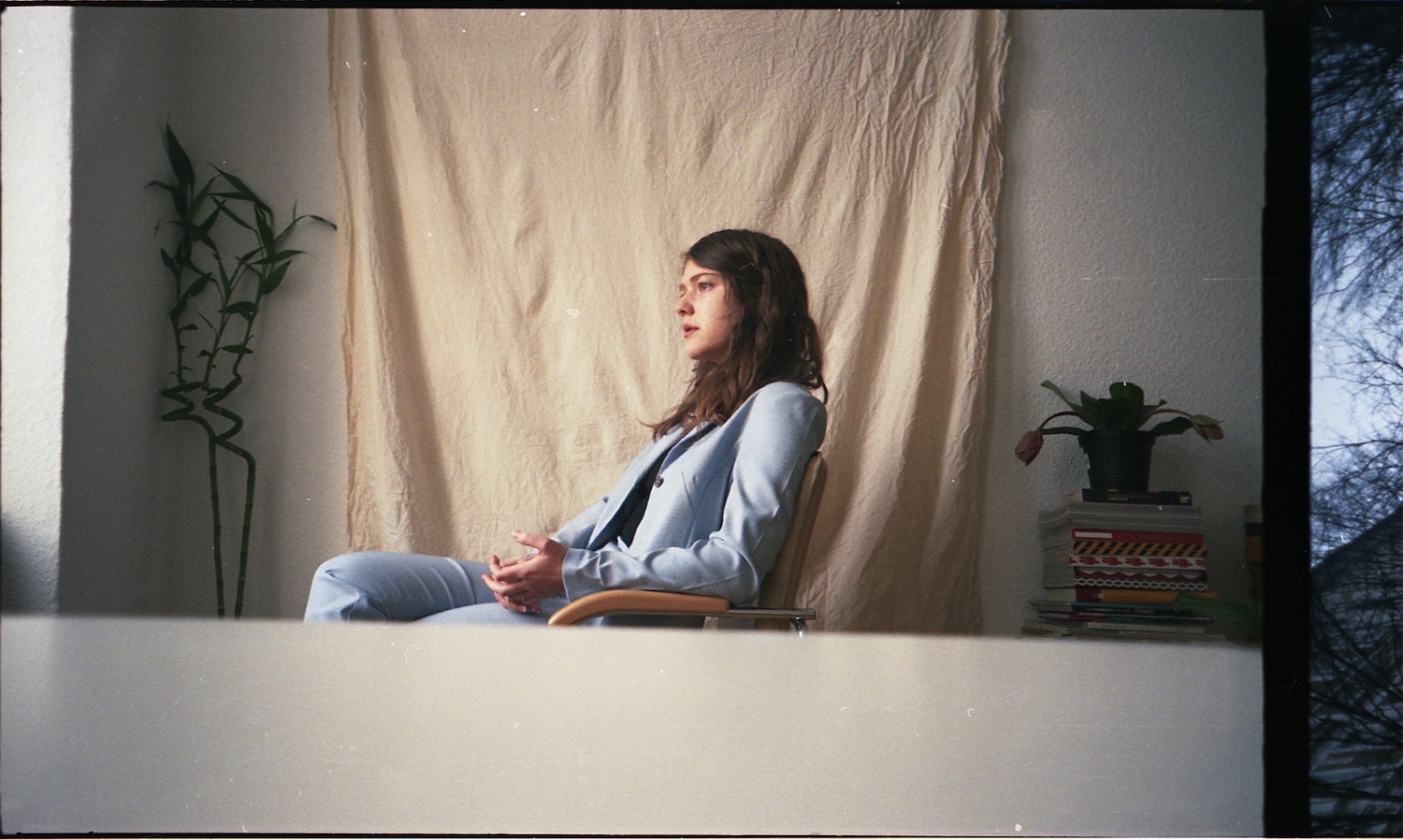 "Warm II" marks a moving conclusion to the record, leaving listeners with an unapologetic outpouring of vulnerability.
As Kruger explains, "'Warm II' is the closing song from my latest release Transit Tapes (for women who furniture around), an album full of restless restraint and clues to surrendering. The last song contains some of the least veiled lyrics on the record, and finally falls into the warmth of feeling – a soft place to land after a rather tumultuous journey. It is a love letter still shyly in the hands of the sender, full of light and want and inevitability."
"The video was directed by long term collaborator, Joff – a multi-disciplinary artist based in Gqeberha, South Africa – and features my best friend, Candice Cruse and is a story of finding some magic in the madness of love."
A casual glance at the "Warm II" music video would hardly suggest it's telling a tale of love. Opening with Kruger at her apartment, the film captures the experience of getting ready to go, leaving your home, driving off to someone else's place, parking, mentally preparing to see them, going in, and then…
It's a soul's unveiling.
Upon first watch, you're not sure what you're seeing. The beauty of Joff's direction is that he doesn't give it away until the very end – ensuring we watch the full slow build-up to what is ultimately quite the crescendo. Once we know the end and gain a better understanding for the story as a whole, the beginning and middle sections take on new meaning; they remain fresh and compelling through multiple listens as Kruger tracks, in real time, a love-related reckoning and surrender.
And when I leave, when I go
I'm not your home, I know, I know
But still, there is a string between you and me
And it pulls my bones from across the sea
Can you feel it? Can you feel
that I am seconds away from spilling everything
Moments away from telling you anything
Seconds away from spilling everything
Moments away from telling you anything
To draw you in… To keep you in…
Kruger leaves us longing for more – clinging to notions of closure, submission, exposure, and devotion. For those unfamiliar with the artist or her latest album, the best way to quench that thirst is going to the top of Transit Tapes and taking in the entire record from start to finish – but first, watch "Warm II" exclusively on Atwood Magazine:
— —
Stream: "Warm II" – Lucy Kruger & The Lost Boys
— — — —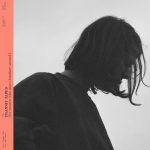 ? © Laura Carbone
:: Stream Lucy Kruger & The Lost Boys ::
---