Having already built some serious traction on streaming services, Toronto newcomer Ren reveals the stunningly absorbing video for "mind games."
— —
The almost unimaginable recent success of some exceptionally talented teenagers in the music industry has ushered in a whole new generation of artists, who are all enthusiastically eager to prove that they're the next big thing. To be heard above the noise, an artist needs something indescribably special. Thankfully, Toronto artist Ren's talent is almost shockingly singular, and with "mind games" she finds the perfect balance between sincerity and playfulness, with the end result being an alluring track that's utterly astounding.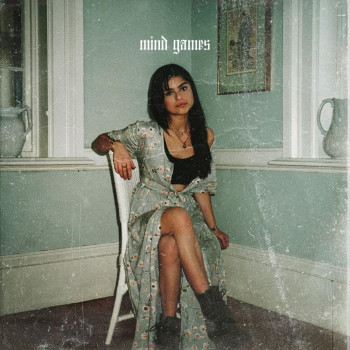 I just moved into your head
Gonna stay here for a while
Little bits of life within
Every time you smile
I don't mean no disrespect
Got my shoes on in your bed
Put my picture on your wall
I'm the riddle you can't solve
I just moved into your head
Gonna stay here for a while
Atwood Magazine is proud to be premiering the music video for Ren's "mind games," the extraordinarily talented Canadian's second song release. The track itself sees Ren craft her own delightfully intoxicating sound, that's brilliantly unexpected and absolutely enticingly enthralling. Given the track's individuality, it's perhaps no surprise that the accompanying video embodies the same level of excitingly idiosyncratic distinctiveness.
Directed by Lebni Thodakee, produced by Jonathan Coward, and featuring actor Cameron Kahin, the awe-inducingly atmospheric "mind games" video perfectly accompanies the hauntingly ominous soundscape that the track inhibits, cleverly incorporating the song's sentiment in a stunning stylish way. The composition of shots incorporated is remarkably varied, allowing each view to reveal at least another intriguing hidden detail. Throughout the video, Ren's performance oozes an inviting level of self-assured confidence, asserting her brilliant boldness in a wonderfully understated way.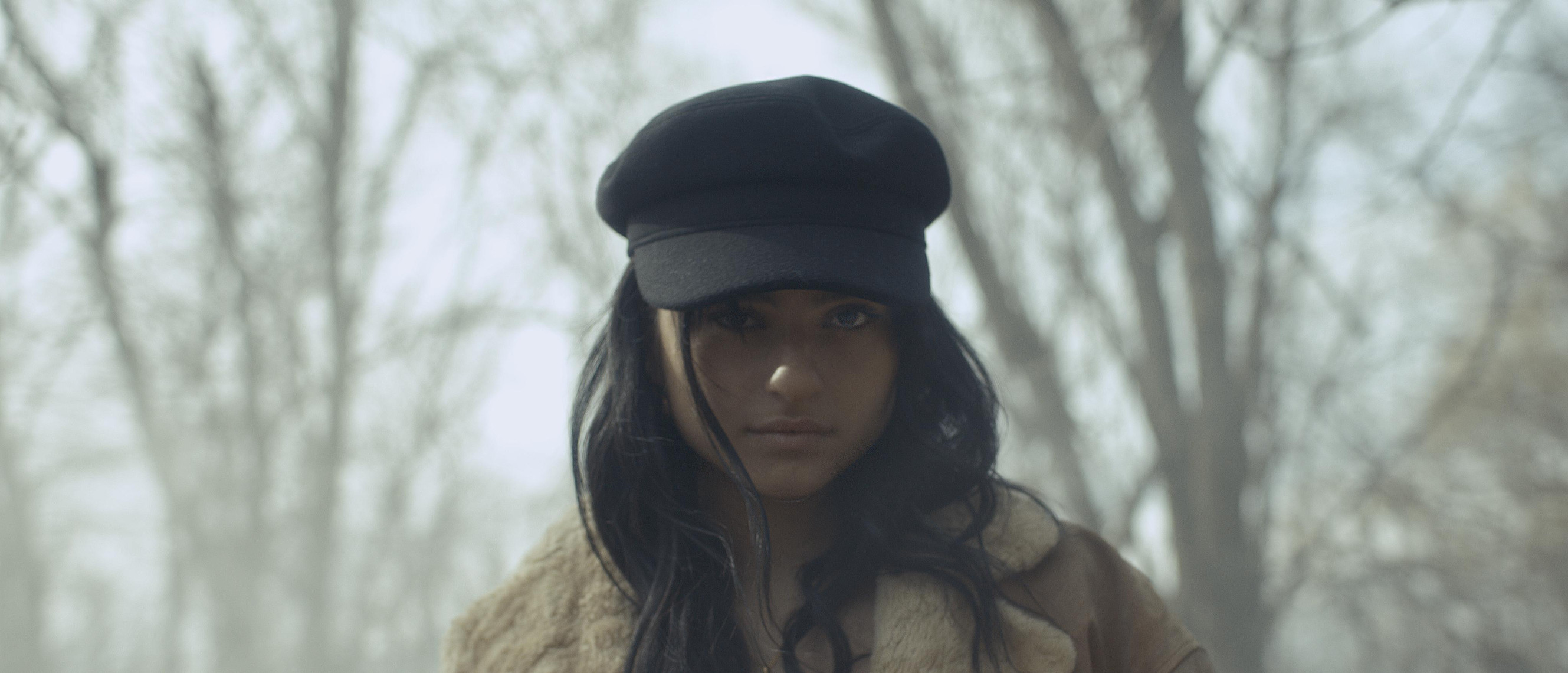 "I'm a big fan of Tim Burton films and the eeriness that a lot of his films encompass. I wanted that same feel for my video and to me that started with our location," Ren tells Atwood Magazine. "My grandparents live on a farm. Their house was built in the 1800's and they are antique buffs. There was so much eye candy to choose from. The floors creaked every time you'd walk. The house had the original wallpaper and paint on the walls not to mention a weird smell that would appear every now and then."
"mind games" evidences the talented teenager's incredible evolution as an artist, showcasing a new undiluted level of brazen audacity.
Ren's debut single "waves" was a much more wistfully romantic offering, incorporating a soundscape that was drenched in an eerily familiar sense of nostalgia. Such nostalgia was delightfully beguiling, but on "mind games" there's a tempting immediacy that's nothing short of blazingly bewitching.
Taking up my headspace,
sleeping in your brain
I swear this boy is deadly,
he loves these silly games
When is it enough?
Will it ever be enough?
We keep each other entertained
Playing these, playing these mind games
(Mind games, mind games)
With "mind games," Ren proves herself to be an artist deserving of your undivided attention. With her magnificently distinct lyricism, she's energetically tearing up any pre-convinced notions of what a 16-year-old artist should sound like. While influences from her contemporaries are evident, her obvious passion for transcending expectations is glaringly obvious. With tracks such as this, it's indisputable that we'll be hearing a lot more from Ren in the near future.
Stream "mind games" exclusively on Atwood Magazine!
Watch: "mind games" – Ren
— —
— — — —
? © 2019
:: Stream Ren ::
---