Drawing from their roots in classical music, Phoria collaborate at Abbey Road Studios to create "Fairytail," a song fifteen years in the making that echoes their signature euphoric energy fans have come to love.
Listen: "Fairytail" – Phoria
---
After crafting and bringing to life a musical world built on the foundation of vibrant dreams in electronica and experimental sounds, Phoria has just announced their return with a follow-up single off their upcoming album, Caught a Black Rabbit (out November 13 via Akira Records). Though incredibly different from the five-piece group's discography, this next record sees the band experimenting with classical music and heartfelt orchestration that still exudes the same honest and hopeful tone that any Phoria song would.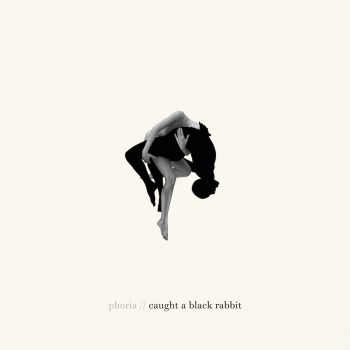 Atwood Magazine is proud to be premiering the band's latest single "Fairytail," a classical song that utilizes an incredible orchestration of strings, whose violins move its listeners through a landscape of peace and a sense of freedom. The band take a brave and bold jump from their last record, Volition (labeled as art-rock) into the sounds of "Fairytail" and neo-classical tracks similar to it off of Caught a Black Rabbit. So, why the change in sound?
"The album was kind of unplanned," reveals band member Trewin Howard. "None of us knew quite what it would be until it was born," he states.
Though their new sound is undeniably different, it still remains captivating and full of life. "Fairytail" is the perfect example of sound creating emotion. In the absence of lyrics, music takes the leading role in painting pictures in a listener's mind. The violins that begin the track lead its notes like paintbrushes creating imaginary sceneries full of fantastical emotion, just like a fairytale would. It echoes the idea of someone dreaming for a better time.
"This one started as a dark very strange atmospheric piece for cello and vocals about 11 years ago. Ed and I somehow deciphered a version of it for strings and The Twelve Ensemble blew us away with it at the Abbey Road session," Howard explains. "Even after getting that recording the piece still changed a lot and became a deeper, heavier animal.  It's a great example of how a long meandering workflow can lead to powerful discoveries."
"Pour all the reality you can into a fairytale… but stick to the plot," says Howard of the song, and rightfully so: The second half of the track swells in increasing volume – an almost stunning sense of a musical climax that threatens to pull you away from the peace the strings have allowed you to create for yourself. It's an echo of life's realities and just when you begin longing for the song's conclusion, the music abruptly stops leaving you to wonder, "What now?" Stick to the plot. The emptiness in the aftermath of the song's silence leaves listeners space to reflect on what their own fairytales and imaginations mean.
While creating classical music might sound extraordinary for Phoria, the band's story says otherwise. Band members Trewin Howard, Ed Sanderson, Jeb Hardwick, James Cheeseman, and Seryn Burden have friendships that run deep, as early as primary school, where they first bonded over classical music before anything else. Playing violin and cello together in their childhood years has inspired a lot of the sound that Caught a Black Rabbit reveals.
Tragic life events and fictional daydreams have also inspired the record that's been fifteen years in the making. Taking their time and only wanting to release music "when it feels special," allows Phoria to tap into the emotions that life leaves them and translating it into music so powerful and inviting that you don't need words to understand it.
"Fairytail" is the latest single from Phoria, a follow-up to "Current," their first release of 2020 (released in July). Recorded at Abbey Road Studios in collaboration with an incredible twelve-piece ensemble that helps to build the worlds of story and music Phoria aims to create, the band shows that classical music isn't just something they're only now beginning to experiment with, but that it's been a part of their foundation ever since the beginning.
I've learned that we just have this shared vision of what music is, and what it should do to people. Whatever animal Phoria is, it requires all of us to release it.
---
Caught a Black Rabbit is set for release on November 13, 2020 via Akira Records.
Keep up with Phoria on all socials to find out about their latest music and stream their brand new song, "Fairytail" exclusively on Atwood Magazine today.
— —
Listen: "Fairytail" – Phoria
— — — —

? © Daniel Alexander Harris 2020
:: Stream Phoria ::
---