Staying true to her retro sound and obscure lyricism, Alexandra Savior makes a comeback with new single "Crying All The Time"
Listen: "Crying All The Time" – Alexandra Savior
---
Guilt is a powerful weapon, whether used intentionally or accidentally. Since the beginning of time, people would seek forgiveness and relief from the guilt they felt, from deities, priests and so on, making it almost like a pillar in the way society works. The guilt they felt playing a key part in the happenings within their society, it is indeed a mighty feeling. Some use guilt to heal themselves, unloading it onto someone so they can start their own healing process. There is a morbid sense of relief in blaming someone for your pain and seeing how they suffer from that culpability. As macabre as it sounds, it is only human to slightly indulge in seeing someone who has caused you pain have a tough time because of the remorse they carry within.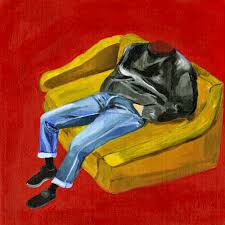 In "Crying All The Time" (released 14 June 2019), Alexandra Savior attempts to drench her ex-lover in her bitter tears, taking pleasure in the misery that she aims to inflict on him. A mournful account of unrequited love, Savior's latest single steps away from the ordinary by introducing a venomous element to a topic that could otherwise seem somewhat stale.
My death, it haunts him like a ship
Without a sail
I know I'll be gone soon
But just for him, I will prevail
After having been dropped by Columbia records, Savior comes back with a retro sounding song, similar in style to previous work such as debut album Belladonna of Sadness. The song is a taster of The Archer, Savior's first album with Century Records, which she has recently joined. "I wrote "Crying All The Time" on New Year's Day 2018, I had moved back home to Portland after a rough relationship. After being dropped from my previous record label I started attending community college and about two weeks in 30th Century reached out and offered for me to go to NYC and have a new record produced by Sam Cohen," says the artist in the song's release notes. "We spent about 3 weeks recording 'The Archer' in his studio in Dumbo, Brooklyn, it felt very natural to work with Sam because he is an incredibly kind man, and incredibly talented musician and producer."
Introduced by gloomy guitars, Savior's voice floats in painting a morbid scene, one of hurt and vindictiveness. Done with the suffering, she takes her sorrow and turns it into a weapon. She is the one with the upper hand now, planning and executing her revenge.
He doesn't like it when I cry
(Cry, cry, cry)
He doesn't like it when I cry
(Cry, cry, cry)
He doesn't like it when I cry
(Cry, cry, cry)
And now he's gone, so I'm crying all the time
The verse seamlessly makes way for a chorus padded with ethereal backing vocals, with a surprise at the end. Defiant, Savior takes her vulnerability and uses it as a defence mechanism.
"Crying All The Time" is a restatement of Savior's persona: she is too cool for sorrow and mourning. True to her unique, signature sound, the song serves a purpose in the chronicles of Alexandra Savior, a mysterious girl who turns her troubled soul into enigmatic art.
"Crying All The Time" – Alexandra Savior
https://www.youtube.com/watch?v=8Y9WGxiWpH4
— —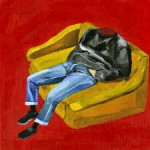 ? © Joshua Abels
:: Today's Song(s) ::
:: Stream Alexandra Savior ::