I always hate writing up my end-of-year lists, so forget the recap: I ramble about why a definitive end-of-year list is a racket when you're just one person.
•• •• •• ••
Arooj Aftab's 'Vulture Prince' deservedly topped my list…
…But McKinley Dixon's 'For My Mama And Anyone Who Look Like Her' was no slouch either.
I always hate writing up my end-of-year lists. Inevitably, I miss something that merits a placement. Actually, quite a lot of of things. But I mostly begrudge the standard that lists like these set for big music publications and small bloggers alike.
End-of-year lists should never be read as definitive as the title "best" or "album of the year" implies. So here come some conditions.
If people aren't reading end-of-year-lists with the understanding that a definitive, objective recapitulation is impossible from a single commentator then Godspeed, those lunatics. Larger publications like Pitchfork or Consequence of Sound compensate for this by compiling various albums from contributing writers.
If you read my choices for Atwood Magazine, you'll find that they rank only eighth and thirteenth on the list below. My arguments for In Praise of Shadows and Afrique Victime are just that: Arguments. They may not be my album of the year now, but for a certain moment of time last year they most certainly were.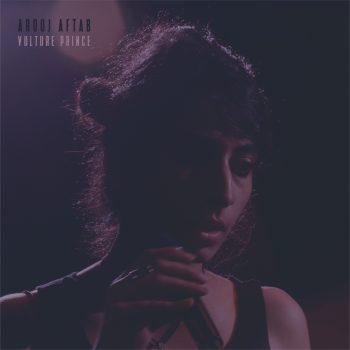 If I had to give an accurate title for this list, it would normally read "A Reflective Accounting of My Favourite Records from 2021" because I'm a romantic. But at the time of writing I'm feeling churlish and would like to call it: "A List Of Records That Really Puckered My Asshole Last Year." I'm still undecided, however; rarely do these personalized titles rank well in a search engine algorithm.
As a kind reminder: These lists are pure gamesmanship involving viewer-generated ad revenue, predicated by industry axioms like "no press is bad press" and "if it bleeds, it leads." While no end-of-year list is going to end in blood, every journalist student today learns that a headline should (one) establish controversy and (two) elicit an emotional response.  The goal of this detail is inevitably to keep eyes on a page. Once again, another media studies classroom truism comes to mind: "if you can't identify the product, then the product is you."
Therefore, viewer-fueled ad revenue is the capitalist abstraction of the Matrix: Organ-farming and simulation-building by forcing eyes to stay on page or video. The less time you spend watching a video or reading an article on Pitchfork, the less dollar signs you represent to a Condé Media account manager. The less time you're in the pod, the less energy you generate for the machines.
But that's the marketer's perspective. The compelling nature of real journalism emerges from a story-telling impulse all journalists, even the ones that blacklist themselves out of the industry. They want to break a big story of public intrigue, publicizing some drama or deed regardless of its glorious or ignoble moral. Hence the predisposition for large outlets to focus on the mystery and disaster of missing flights, inundating floods and large car wrecks.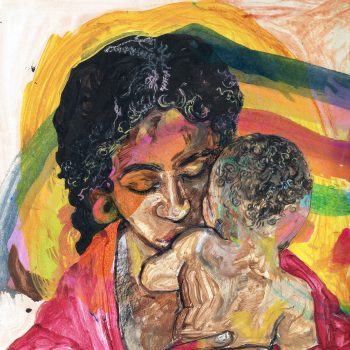 So how does this personal wax relate to this little list of mine? Best-of list focuses on a smaller form of disaster porn.
Music publications stir up controversy through list-placement and omission. To that end, there's a couple elements to be borne in mind while your eyeballs feed more traffic to my orchestrina before you inevitably disagree with the placement of some and the omission of others.
Firstly, I don't claim objectivity and I certainly dislike claiming my list is overtly critical in any way. I maintain my position as a commentator above all else, providing a latitude to be critical or indulgent or self-referential as fits the piece. What binds this list together is the most beautiful aspect of music: it's ability to pierce my critical armor.
Secondly, this list does not include music released in 2021 that I did not have a chance to enjoy before the calendar was up or that found from the end-of-year list by someone else. That means no GLOW ON by Turnstile nor An Evening With Silk Sonic by Anderson.Paak and Bruno Mars, despite how much I enjoyed the music. That also means no Ovlov, because I never received the memo that they even released a record last year. Unfortunately, I wasn't able to get to these records in between the 400 records that I had enjoyed.
Thirdly, my list will always has an arc that bends towards rock, electronic, jazz and funk, in that order. It should be no surprise that Drake or Ye or J Cole or any other big name hip-hop artist will rarely find a spot on my lists, whether by disinterest or unavailability. Once again, there's just too much music. Most of the hip-hop influences and contemporary listening comes through intentional and limited searches or from independent PR contacts and I quite enjoy that: it means if there is a hip-hop record on my list, it's not by some stupid accident.
Fourthly, the list is divided into four tiers. No, I won't tell you the title of each tier right now, but there are ten records per tier, and each tier is themed around how I listened to each of these records. 
With all this in mind, I present to you "The Casual Albums of the Year Racket: 2021 Edition."
Albums That I Could Not Listen To Enough
Arooj Aftab – Vulture Prince
McKinley Dixon – For My Mama And Anyone Who Look Like Her
King Gizzard and the Lizard Wizard – K.G.L.W.
Yu Su – Yellow River Blue
Amyl & The Sniffers – Comfort To Me
Puma Blue – In Praise of Shadows
serpentwithfeet – DEACON
Clever Girls – Constellations
Joy Orbison – still slipping vol. 1
The Killers – Pressure Machine
Albums That Hit Me Just Right
Japanese Breakfast – Jubilee
Delvon Lamarr Organ Trio – I Told You So
Mdou Moctar – Afrique Victime
Sons of Kemet – Black To The Future
Dry Cleaning – New Long Leg
Ross From Friends – Tread
La Luz – La Luz
Ty Segall – Harmonizer
Indigo de Souza – Any Shape You Take
Arlo Parks – Collapsed in Sunbeams
Albums That Found Me During The Year
Jon Batiste – WE ARE
Squid – Bright Green Field
Mano Le Tough – At The Moment
Pearl Charles – Magic Mirror
Arab Strap – As Days Get Dark
Snail Mail – Valentine
LUMP – Animal
Foxing – Draw Down The Moon
Tropical Fuck Storm – Deep States
Motorpsycho – Kingdom of Oblivion
Albums That I Enjoyed For The Craft
Pharoah Sanders/Floating Points – Promises
Jeff Rosenstock – Ska Dream
Courtney Barnett – Things Take Time, Take Time
Lucy Dacus – Home Video
Darkside – Spiral
Nick Cave/Warren Ellis – Carnage
Femi & Made Kuti – Legacy +
Dinosaur Jr. – Sweep It Into Space
Mogwai – As The Love Continues
Qrion – I Hope It Lasts Forever
---