Get to know electro R&B up-and-comers Lo Boii and their shiver-inducing new song "Chakra" – a cool, vibrant, and provocative sensual delight.
Listen: "Chakra" – Lo Boii
---
Duo Lo Boii's newest single is musical spice: A song your ears have to taste in order to fully understand. A tantalizing blast of lively electro-R&B, "Chakra" is a cool, vibrant, and provocative sensual delight.
I been minding my business
Still ain't rich but I'm chillin
In that space that's fulfilling
In my bag but ain't Birken
Learned a lot from observing (Working)
Can't move back I move forward
My mind
state is a torrent
Download for your enjoyment
And you know I'm for real
Atwood Magazine is proud to be premiering "Chakra," Lo Boii's third single and the latest release off their forthcoming debut album Sex Doesn't Sell, Anymore… (out July 26, 2019 via AWAL). The alternative R&B duo of producer/writer Aaron Kleinstub (Aalias) and vocalist/writer Corey Latif, Lo Boii debuted their project in April with the simmering "Floor Seats," quickly following that up with May's nuanced and vibing "Sweeter."
Lo Boii arrive with an impressive list of songwriting and production credits including Rihanna, Usher, Eminem, Chris Brown, and DJ Snake (Aalias co-produced Eminem and Rihanna's Grammy-winning hit "The Monster"). Both Aalias and Latif are former Berklee students, having met in NYC while doing sessions – but nothing expresses their level of discipline and artistry more than their own music, and "Chakra" is an incredible display of talent and taste.
When it's right you really can't deny it
It's all a vibe
But you ain't change your mind yet….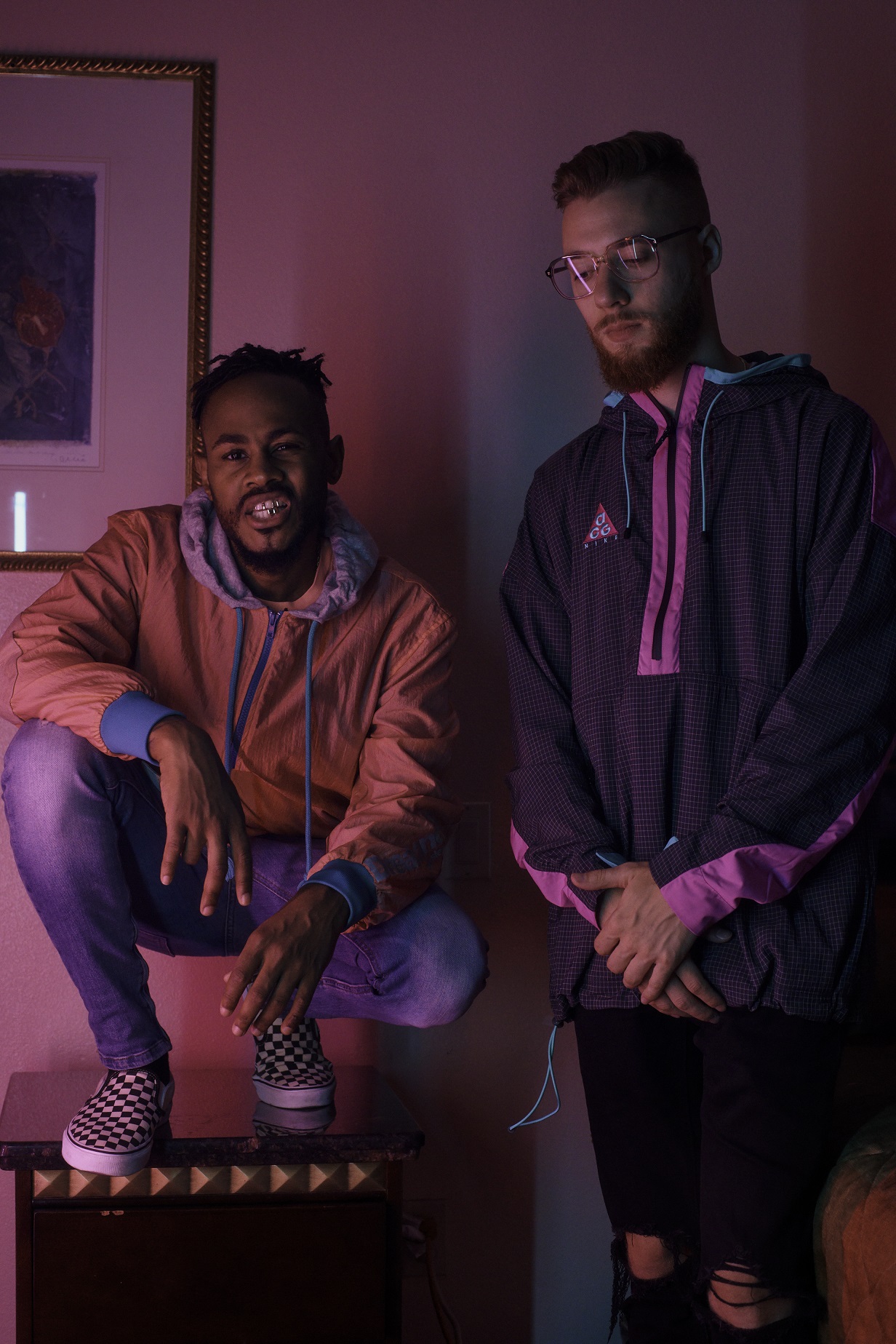 The song that first brought Lo Boii together, "Chakra" finds the duo striving to find balance in life as they perfectly meld their talents into one shiver-inducing experience. Latif's sweet, searing voice flies high over raw sawtooth waves and pulsing synths; he croons and cries in a magnificent display of his range; his words, much as they bear a semblance of meaning, feel more like a vessel of expression than they do a conveyer of story:
They say real Ni%$ # don't prosper
Last I checked I'm all chakra
Polo tees in my pop up
Need some work then I'll front
Who ain't pulling no punches (Punches)
No silver spoons where I'm from yeah
Go so hard til I'm done yeah
Turn these dreams into fun yeah
And you know I'm for real
When it's right you really can't deny it
It's all a vibe
But you ain't change your mind yet….
Took a while to figure out
Life is more than passing time
And I can't deny it's true
Meditate and align I do…..
There's no denying the catchy brilliance of Lo Boii's sound; with "Chakra," the duo seem to have cemented their up-and-comer status, giving us one more reason to get hyped for their debut album. Get to know Lo Boii through our introductory interview below, and listen to "Chakra" exclusively on Atwood Magazine!
Listen: "Chakra" – Lo Boii
MEET LO BOII
Atwood Magazine: "Chakra" is your third single of the year. How would you describe this song in the context of Lo Boii's artistry?
Lo Boii: "Chakra" was the first song that we did together for this project, so it's special to us. Being as though the song itself is about finding balance in life, we had to maintain that balance as we created songs around it to complement it.
Going off that, how did you decide upon the name Lo Boii?
Lo Boii: With a lot of our music it really is about a feeling and we wanted the name to come organically too. We named it after one of our early demos "Lo Boii," which had one of those magic essences you sometimes stumble upon – and we kept coming back to it. It just felt right.
You debuted in April with "Floor Seats," and followed that up quickly with May's "Sweeter." What's the significance of these two songs and why were they your introductory tracks?
Lo Boii: We wanted to ease into the project and let the momentum build song by song. "Floor Seats" is a personal favorite of ours. We were actually riding bikes along the LA river, and talking about how much we love that Eric Clapton record "Change The World." Inspiration hit and we decided to just dive in and see if we could reinvent that chorus with a complete genre departure from the original. "Sweeter" sets up "Chakra" perfectly tempo wise, and starts to bridge the gap to some of the stylistic chances we want to take throughout the project.
You clearly love production effects like LFO. The studio is its own instrument for your music; can you talk about your use of the studio and the part it plays in your creative process?
Lo Boii: The production definitely set the tone for each song. The creative process is about experimentation for us and we select whatever we decide to use based on our taste. You'll definitely hear sidechaining on a lot of our songs and it's been effective to keep synths out of the way to leave space for the vocals.
What were your musical upbringings like? How did they lead you to the music you're making today, and how would you define it?
Lo Boii: Both of our hometowns, Cleveland and Philly, have rich musical legacies, and our parents definitely helped shaped our taste in music. We felt like it was only right to channel our influences in our music – everything from R&B, soul, jazz, and hip hop. That covers the gamut from Miles Davis, to Stevie Wonder, to Travis Scott, to Tyler the Creator.
From whom do you get your singing inspirations from?
Lo Boii: All of our influences that we came up listening to. Definitely Marvin Gaye, Tears for Fears, Maxwell, D'Angelo, Thom Yorke, and the list goes on and on…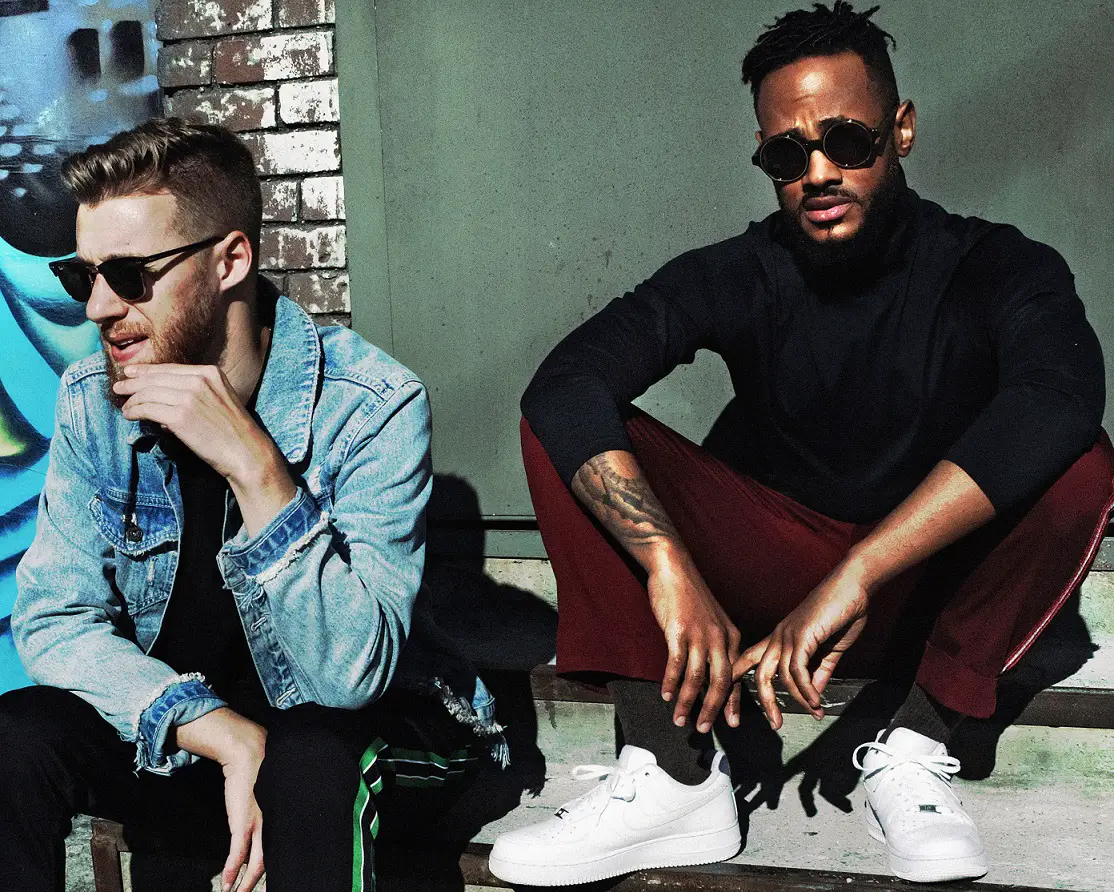 Personally, I think "Chakra" is your most explosive and catchiest song yet! It's got this magnetic allure about it that starts with the very first lines.. that said, what inspired the lyrics?
Lo Boii: We just wanted to create something undeniably feel good, that was "real", that hit home. We're trying to not overthink it at any stage. It really was simply about capturing a vibe and emotion for us. In fact, the original demo was called "rollerskating music" because it hit the nail on the head with that summer vibe you find in the park in NYC.
Lastly, what are your goals as a group and what's in store for Lo Boii for the rest of this year?
Lo Boii: Our album Sex Doesn't Sell, Anymore… drops July 26th, so we'd like to tour with the music and get back in the studio and work on album two.
— — — —
? © 2019
:: Stream Lo Boii ::