The Avalanches have entered a new phase of their career with 'We Will Always Love You,' an album that proves they are just as good songwriters as they are producers.
Stream: 'We Will Always Love You' – The Avalanches
---
While the wait for We Will Always Love You (2020) was a fraction of the sixteen-year wait for their sophomore album Wildflower (2016), The Avalanches seem to have grown exponentially more sonically than they did between their last two records. Released December 11, 2020, via Modular Recordings, the Australian DJ duo's third album furthers their trend towards collaboration-based albums, rather than the plunderphonics style that awarded them such high acclaim with their debut album Since I Left You (2000). Filled with amazing collaborators such Denzel Curry, Leon Bridges, Johnny Marr, MGMT, and Rivers Cuomo, among many more, We Will Always Love You is a departure from the grounded, sampled sound used in The Avalanches' past projects, leaving a distanced, mystical, and instrument-heavy album in its wake.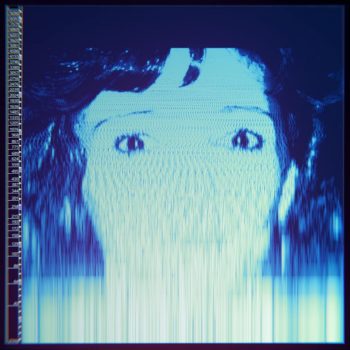 An important perspective needed for understanding this album came when The Avalanches released the album art for the project. Posted on Instagram, the accompanying caption said.
We're very happy to share with you the cover for our new album, "We Will Always Love You".

Designed by our dear friend Jonathan Zawada, the sleeve features Ann Druyan, (Creative Director of the Voyager Golden Record Project) , who's cosmic love story inspired this music.

In keeping with the album's theme of everlasting love as an undying vibration, Ann's image was run through a spectograph, turned into sound, and back again. The image remains hidden, deep within in the grooves of the music, for you to discover if you wish.

An exploration of the vibrational relationship between light, sound and spirit, "We Will Always Love You" will be available for pre-order next week, with more details to follow soon.

Interstellar Love,

The Avalanches
For those who are unaware, the Voyager Golden Record Project sent a record filled with natural sounds and images from Earth (as well as various music selections from throughout its history) to show the diversity of thought and experience present on our planet. Another inclusion on this record are the brain waves of the above-mentioned Ann Druyan as she thought about Earth's history and various accomplishments and issues. Speaking about the process of building this project, Druyan said, "We couldn't help but appreciate the enormous responsibility to create a cultural Noah's Ark with a shelf life of hundreds of millions of years."
This context is vital to understanding how and why The Avalanches were especially capable of creating an album built around and in support of these ideas. As a sort of sonic anthropologists, The Avalanches have combed through what at this point is probably tens of thousands of hours of music looking for what eventually makes their albums. We Will Always Love You is not just an ode to this revolutionary NASA project, but almost a companion piece. It is something for us on Earth to comb through and analyze and gives a new perspective to how The Avalanches look at humanity and document it through their music. However, it's not the weaving and complex perspective this statement initially promises. Rather, We Will Always Love You looks at love and loss and remembrance – a singular experience that connects everyone.
From a music standpoint, the ebbs and flows of We Will Always Love You are similar to Since I Left You and Wildflower. Songs flow together, and while there are hundreds of styles, instruments, and ideas at play, each song is interconnected to every other. One major difference alluded to earlier is how ungrounded this album feels compared to their other works. We Will Always Love You, in connection with the interstellar themes mentioned, seems very distant and airy. The album is carried by a constant state of ambiance, and while this is customary for The Avalanches to meld together, on this album they seem less like transitions and more like genuine connections between songs.
And even within those songs, there's a chord of sadness in each melody, a chorus of singing children consistently cropping up in the background, and echoing synths and pianos adding to this atmosphere. While the consistency of the album's sound causes a drag in the middle of the project, in a vacuum each song is beautifully created, further justifying the immense praise The Avalanches have gained throughout their as songwriters and producers.
In some ways, the commercial aspect of We Will Always Love You takes away from what it will be as a standalone work in the future. Nearly every major feature and/or song on the album was released as a single, making some of the vibe changes and beats of the album predictable. There is a price you pay when you release seven singles, and while these songs are fantastic, the eclectic nature of the feature list would have been a more rewarding release-night listen with an added element of surprise.  Having said that, "Running Red Lights," "Take Care in Your Dreaming," and "We Will Always Love You" are three of the biggest highlights of the album, and as time passes, We Will Always Love You will age into its tracklist, rather than looking like seven singles and their accompanying songs.
Watch: "Running Red Lights" – The Avalanches
In some ways, this is further justification of this album as an artifact rather than something commercial. Regardless though, people don't go into The Avalanches album looking for singles, but the experience as a whole, and We Will Always Love You is going to age beautifully as people delve into the intricacies of the meaning behind the album and its songs. Once again, The Avalanches have crafted an album that can be listened to intently as well as passively. If people had doubts about whether they rushed this album in comparison to Wildflower, those doubts have been squashed. They've mastered their distinct sample-based style and given new meaning to their work as they move into the next stage of their career.
We Will Always Love You is a beautiful and melancholic ode to not just the Voyager Golden Record Project, but everything that project meant for humanity and what we value in ourselves. There are so many artists who have tried to take these themes on head-first and failed, but whether it's their production style or songwriting prowess or ingenuity as artists, The Avalanches have succeeded in crafting such an album. Who knows how long we will have to wait for another Avalanches album, but people will likely still be sifting through this album and finding new meaning within it until that time comes.
— —
— — — —
? © 2020
We Will Always Love You
an album by The Avalanches
---