The Old North evoke Boston culture on their debut EP which is loaded with smart songwriting and flecked with nostalgia.
Stream: 'The Old North' – The Old North
---
You can hear the dust in Andrew O'Keeffe's lungs as he leads his band through the four songs of their eponymous self-titled EP, The Old North (released December 11) The Boston trio play folk, or country, or some New World Equivalent to Old World storytelling music. Drunkenness, love, heartbreak, and tales of yore form the thematic cores of the EP. The band have distilled each of these tropes into a set of absorbing vignettes without resorting to the sea-chantey schtick of other acts.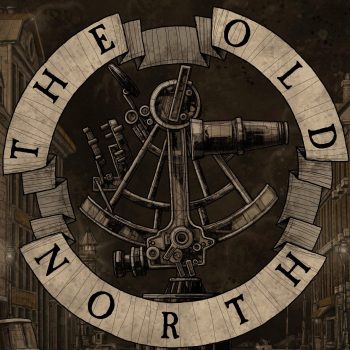 Hayes Cummings floats electric guitar leads over the strums of O'Keeffe's dreadnought while Max Liebman's double bass sways the rhythm from below. Every now and then a light smack provides a percussive element but the band mostly leaves the percussive space open to the listener's foot stomps and handclaps. O'Keeffe loads the songs with references to working class life in a historic seaside town in the same way that country singers rhapsodize about the Wild West; there'd be a whole lot of bands like The Old North if Nashville sat by the Atlantic coast.
The band's instrumental thrift makes each song noteworthy. They could have turned "Black Strap Rum" into a raucous drinking song, but O'Keeffe's weathered voice pulls the listener close, making for a more intimate encounter. "Ironside" recounts an 1812 war victory of the USS Constitution, a ship now permanently moored as a history museum in Boston Harbor. A lesser musician might have treated the piece of local history as a novelty, but O'Keeffe's poetry balances awe with scholarship. One of the EP's highlights comes from the interplay of Liebman's bass with Cummings's guitar solo on "Driven." Listeners are treated to one of the EP's only discernible hooks on "The Give and Take," a satisfying closer that finds The Old North at their most exuberant.
That is not to say that the EP is wanting for hooks; the steady rhythms, smart lyrics, pleasing harmonies, and subtle dynamic shifts do plenty to hold the listener throughout. Bostonians especially will appreciate the direct allusions to their culture and history without the tawdry fifes and drums. For everyone else, the sturdy set of honest songs serves as a great introduction to the band and warrants a listen.
— — — —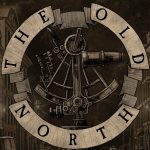 ?  © 2020
The Old North
an EP by The Old North