Dallas folk singer Bomethius takes a moment of quiet reflection on the live recording of his new single "Tornados in Dallas." Just as nature wields its awesome power of destruction, so too can it bring us together.
Stream: "Tornados in Dallas" – Bomethius
---
On Sunday, October 20th, a series of tornadoes tore through Northern Texas, devastating buildings, uprooting trees, and leaving at least three people hospitalized. The storm — predicted to be the costliest tornado outbreak in the state's history — left a sobering pall over Dallas. Once vibrant neighborhoods were torn asunder in a trail of destruction. Nature reminded us yet again of humanity's utter futility to control it.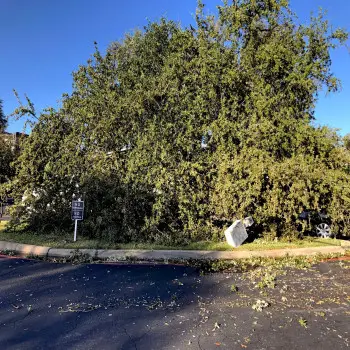 Two days after the disaster, local folk musician and multi-instrumentalist Bomethius wrote and tracked his latest single inside South Side on Lamar, an historic Dallas landmark. Much has been made of the calm before the storm, the anticipatory breath before all hell breaks loose, but what of what comes after? Sitting in the wake of such destruction, what hope can be gleaned? For Bomethius, the wreckage becomes a meditation on mortality and how even through unspeakable tragedy, life persists.
These riddles in the dark
As all the trees fall in the parks
Lightning's running through the clouds
Tornados in Dallas are touching down
Atwood Magazine is proud to be premiering "Tornados in Dallas," the new single by Bomethius. Recorded live and with a halting intimacy, it centers its sights on the glimmer of human perseverance, which continues to glow even when all other lights go out.
Natural disasters have a way of putting things into perspective. As comfortable and seemingly uniform as our lives can feel at times, they can all change in the blink of an eye. Backed by an oppressive emptiness, Bomethius wastes no time recognizing the fragility of human life. With his first line, he nods to what may be lurking behind every corner.
Death was knocking on our door
To remind us that he's waiting.
Death always waits, though, whether or not we need reminding.
Despite the city's atmosphere of terror and loss, "Tornados" doesn't read like an elegy. Even with death watching from the shadows, Bomethius lends a haunting beauty to the song, evoking the same wide-eyed tranquility of Fleet Foxes or early Paul Simon.
The world continues to stir around him. A door opens in the distance. Keys jangle on the hip of a passerby. A faint conversation can be heard on the fringes. This austere space he's chosen bristles with life. Nature may have visited its wrath upon Dallas, but it hasn't extinguished it. This disaster cast a light on all the unremarkable moments we should cherish before it's too late.
Make the ordinary sacred
In this laughter and the songs
Reveal some light in this darkness
The alter ego of recent South Methodist University grad Jonathan Hodges, Bomethius is a conduit for exploring the discomfort that everyday life hides behind a shroud. Armed with little more than an acoustic guitar, the whistle of a misty-eyed sage, and an often arresting wisdom, his brand of folk music is as human as it gets.
"Tornados in Dallas" is the first single from the young singer-songwriter since the release of his stellar album Sweet Nothings earlier this year. A minimalist at heart, Hodges excels at marrying simple, yet effectively composed acoustic folk with heady themes far exceeding his age. Sweet Nothings announced him as a prodigy in the image of Andrew Bird by way of Elliot Smith at his rawest. With "Tornados," he continues his upward trajectory as an artist to watch, a fresh voice able to spin consummate listening experiences out of deceptively stripped-down songs. Its serenity celebrates the mystery and power of disasters, which destroy lives even as they bind people together. One can practically see the raindrops collecting on the windows, pelting the roof in soothing cacophony. Folk music at its best captures life like this. It's a spectrum — full of bliss, hardship and everything between.
Bomethius captures that sentiment in a mere three minutes. And with his career just unfolding, his skies shine without a tornado in sight.
"Tornados in Dallas" – Bomethius
— — — —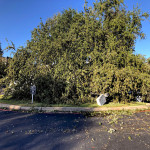 ? © Brandon Moore
:: Stream Bomethius ::