An NYC native who's also got love for the rest of the Empire State, Ayla D'Lyla lets her admiration for nature shine through on "Anywhere But Here."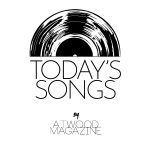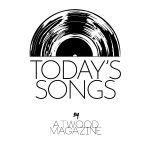 Stream: "Anywhere But Here" – Ayla D'Lyla
---
"I like visiting New York City, but I don't know if I'd want to live there."
"When you live in New York, going to Central Park is your wilderness retreat."
"New York is a concrete jungle– emphasis on concrete."
Have you ever heard some of your friends express sentiments such as these? New York is indeed, as Alicia Keys once sang, a place where "there's nothing you can't do" and where "big lights will expire you." Yet for certain activities, Upstate New York, rather then the Big City, may be the best spot to get them crossed off the list, and those "big lights" might be referring to the sunlight pouring over the tops of the Adirondack Mountains rather than anything man-made.
That line of reasoning has governed 21-year-old Ayla Weissman's actions as of late. Her earliest tracks date back to 2019, when "Prince in Blue" and "On Your Mind" saw the light of day. Weissman (who adopts the surname "D'Lyla" while onstage) has since continued to put out new tracks periodically and navigate her native NYC's underground pop scene. This past March, those efforts helped her to earn her first-ever headlining show — at the Mercury Lounge  over in Lower East Side, with Katz's Deli smiling across the street.
"When I released my first track in 2019, I never thought I'd be in the position I am today," D'Lyla has commented. "Creating a world and community through music is something I've always dreamt of doing."
Yet although her creative existence may be largely Manhattan-oriented, the singer decided earlier this year that it was time to switch the scene up for a while. Thus, she packed her bags, endured the punishing traffic stemming out of the George Washington Bridge, and made her way up to the mountains of Upstate New York to absorb some of the region's natural beauty.
Released July 13, 2022 via Snafu Records, "Anywhere But Here" is the song that has resulted from this decision to, Journey-style, "[head] anywhere, anywhere, anywhere but herе… [to] pack my bags and be gone by the light… won't look 'till the coast is clear." Although she insists that "New York [City] will always have my heart," the lyrics to her latest single make it clear that, like many others, she's been feeling the pressures of Big City Life somewhat. "Never fit into this city; eight million people to ignore," she sings. "I was a fool to pretend that this was the place I could blend in."
"As much as I love my hometown, I love escaping to places where no one knows who I am and I don't know anyone," she explains in conversation with Atwood Magazine. "It's easy to feel suffocated in a big city with so many people. There's a great sense of relief that I experience whenever I make an escape from Manhattan."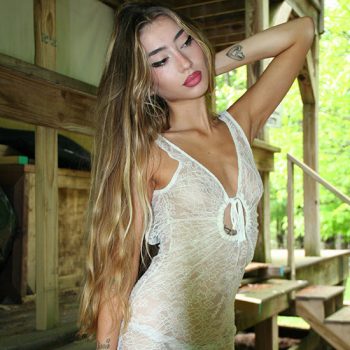 The lyrics to "Anywhere But Here" allow her fans to imagine what sort of "heaven" D'Lyla has escaped to, with Alex Koste and TBP's graceful production contributing to the song's transportive powers. For those who want to cut straight to the visuals, there's also the music video directed by her sister, Malina Weissman. Like Violet Baudelaire herself — the character she portrayed in Netflix's adaptation of Lemony Snicket's A Series of Unfortunate Events — Malina is clearly quite the sharp one: Her visual craftiness is on full display in the "Anywhere But Here," which offers an immersive overview of the Catskill Mountain range near Woodstock, NY, the site of D'Lyla's most recent retreat.
"My sister, Malina, has always been so creative," she sings her praises. "Ever since we were little, she's been a diverse artist with a special love for film. When I began releasing music, the collaboration between the two of us happened very naturally. Creating videos with my sister is so comfortable. We have fun with it and never take anything too seriously."
Ultimately, D'Lyla is satisfied with the new ground she was able to break onto via "Anywhere But Here" and hopes to continue this musical adventurism, all while amassing even more followers in the process.
"I am so happy that I was able to showcase a sweeter, more vulnerable version of myself on this song," she says. "I can't wait to keep putting out music and showing people the various sides of Ayla D'Lyla. I enjoy playing with the themes happening in my life and hope I can keep connecting with my audience."
— —
Stream: "Anywhere But Here" – Ayla D'Lyla
— — — —
? © Malina Weissman
:: Today's Song(s) ::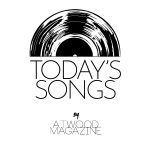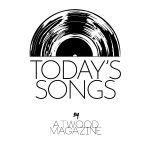 ---
:: Stream Ayla D'lyla ::