Prolific Brooklyn band Mx Lonely return with their new record 'Cadonia,' inspired by the wilds of upstate New York and touching on themes of sobriety, faith and rebirth.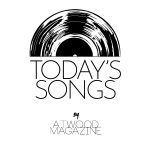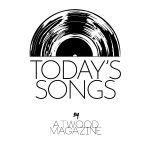 Stream: 'Cadonia' – Mx Lonely
---
True inspiration can strike at any moment, and the seeds of many a creative endeavor tend to start slowly and yet blossom rapidly. It's the idea behind New York's genre-blurring Mx Lonely, initially launched as a home recording project – with two albums and an EP released – before diving into another 7-track LP, this week's intense scorcher Cadonia.
Released September 12, Cadonia arrived earlier this week on Candlepin Records, charting a journey of sobriety and rediscovery inspired by a chance to reconvene with nature away from New York City and out in Upstate New York.
Musicians Jake Harms and Rae Haas were quick to put pen to paper, so to speak, eventually resulting in a series of singles and LPs now under the Mx Lonely name, like 2021's muscular, heavy LP Are You Coming Home. 
'Are You Coming Home' – MX LONELY
---
There's plenty of depth to be found in the new LP itself, including "Paper Cranes," and tracks like single "TV Suicide" showcase surging post-punk elements of Mx Lonely, calling to mind Interpol right out of the gate.
sitting around watching tv
waiting for you to come back, to come down
cyanide a green screen
i f-ed off, i feel alright, and you come down
sit around, hang around, look out for you,
but you could never calm down
you die on your feet, you soft thing
muzzle for sleep, cut for you
and you come down
---
"Paper Cranes" is anchored by the churning stomp of a heavy, propulsive rhythm section and an anguished, straining, yearning and often desperate vocal performance.
Will I live to tell this story to my mom?
Paper crane cut-outs
fly above my bed
In a dream I said
"I'd like to stay alive"
and meet you once again
The song is written from the perspective of someone overdosing, riding to the hospital in an ambulance, with a title inspired by the Eleanor Coerr novel Sadaoko and the Thousand Paper Cranes, a book that inspired Jake Harms as a child.
For the second half of the song, Haas steps in, giving the song a ubiquitous feel, and there re other technical attributes that bolster the track, too.
"The song is also written in a through-composed style, with a half-step modulation in the verses that would continue endlessly if the song continued to play," Harms says of the track.
The album's closing refrain "it's on fire in my head" is striking and memorable – listeners would do well to revisit this song more than once to pick up on its emotional nuance.
"Paper Cranes" is just one impressive track from the creative partnership that is Mx Lonely.
---
To hear the band tell it, the group's latest effort – which brought multi-instrumentalists Gabe Garman and Chris Curtin into the fold back in November 2020 – springs from ethereal inspiration and yet, remains uniquely grounded in nature.
"Cadonia means the woods of upstate New York, feline eyes in the night, knifelike, the sound of nothing. The sound of screeching tires in the distance, the feeling of no light pollution but the stars slicing thru a thick canopy of trees," the band said of the album.
There are plenty of deeper themes at play on the record as a whole, Mx Lonely says.
"Cadonia was written about getting sober and losing all your friends, losing your faith and your preconceptions and your belief in the power of your ego," they explain.
The self-engineered and self-mixed effort is a true DIY approach – it was even engineered and mixed in an abandoned upstate New York school house across an efficient six days last July.
Tracks like "TV Suicide" call to mind the live crackle and spark of a dimly lit club show, an approach the band made a conscious effort to emulate on record.
The band also credits similarly moody, intense groups like Cloakroom, Nothing, and The Cure with inspiration, and sits at that unique intersection between shoegaze and post-punk.
"Paper Cranes" does a little bit of both in a way that sticks with the listener, and it's but one track that proves Mx Lonely is a band worth listening to with open ears.
— —
Stream: "Paper Cranes" – Mx Lonely
— — — —
Connect to Mx Lonely on Instagram
? © 2022
:: Today's Song(s) ::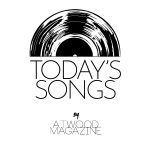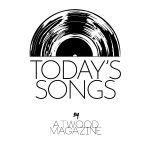 ---
:: Stream Mx Lonely ::