Over a decade since their debut, The Wombats discuss how they remained authentic on their spunky new album 'Beautiful People Will Ruin Your Life.'
— —
As their fourth album's title implies, beautiful people may have ruined the lives of The Wombats, but the trio have yet to lose any of their steam. Having originally formed in the early 2000s while attending the Liverpool Institute of Performing Arts, The Wombats – a.k.a. frontman Matthew "Murph" Murphy, bassist Tord Øverland Knudsen and drummer Dan Haggis – have proven to fans for over a decade that they still have plenty of glimmering, singalong-ready indie pop to take them around the world for years to come. Right now, they're doing just that in the thick of an international tour supporting the aforementioned LP, February's Beautiful People Will Ruin Your Life.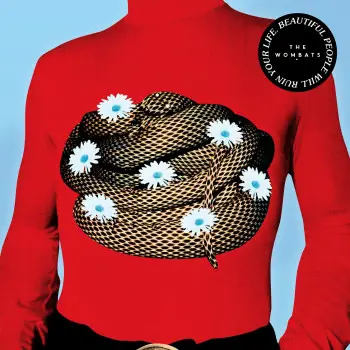 "New York's always been one of the best cities for us," Haggis tells Atwood Magazine in a Midtown Manhattan coffee shop. "We mixed our first album over here. We've spent quite a bit of time in the city. It feels a bit more like a connection… It's just one of those cities you keep on coming back to."
That first album, 2007's A Guide to Love, Loss & Desperation, even featured an ode to the Big Apple with standout track "Moving to New York" that still remains a setlist staple. A Guide to… was predominantly comprised of raw, rambunctious tunes perfectly fit for a basement tussle. At the time, it felt purely "Wombats-y" and suited the scope of their listeners.
"It can get a bit more rowdy in the U.K.," Haggis explains. "I remember being younger as well, going into a mosh pit. The music is the soundtrack to the mosh pit."
But as The Wombats and their fan base have grown, so has their sound, evolving into arena-sized hooks and dashes of electronic influences that feel more refined, but still true to the band's core. Their live shows haven't lost any of their quirks, as well, as exemplified by a packed gig at Manhattan's Terminal 5 the evening before Halloween. Complete with a Technicolor light display, no shortage of "fancy dress" and even a pack of life-size marsupial costumes during the set's closer, Halloween masks and The Wombats are just as lively and spunky as they first intended to be upon formation.
Beautiful People's lead single, "Turn," has gained the most media attention this go-around. While Wombats lyricism often errs on the side of self-deprecation, "Turn" feels irrestistibly light and sweetly nostalgic.
Stream: "Turn" – The Wombats
---
"Every album seems to have a song that somehow just jumps up ahead of the other ones," Haggis says. "'Greek Tragedy' on the last album ended up being the one that went out. I remember first hearing 'Turn,' and it has a poppy vibe and it's the most romantic lyrically. It's nice to have something kind of positive."
"Turn" recently received a switch-up by way of a duet with singer/songwriter Dagny. The rising Norwegian starlet's addition adds yet another level or romance to the track, as she takes the lead on the second verse and chorus before arriving with Murphy in unison at the final hook.
---
"We wanted to try out the second verse with female vocals," Knudsen says. "I know her music quite well and I like her as an artist and her voice as well. She ended up coming to the studio the day we recorded 'Bee-Sting,' the newest single. She came in and it ended up being a bit more than a second verse. She started singing on the choruses and doing ad libs and everything, and it turned into this almost duet-y version. That song has a lot of versions. Maybe a bit too many, in my opinion. It was cool to work with her and try out that format of having someone else on it."
The song Knudsen alludes to, "Bee-Sting," features alongside an acoustic version of Beautiful People track "Lethal Combination" and new song "Oceans" in a digital deluxe version of Beautiful People Will Ruin Your Life, out November 9.
Crafting Beautiful People came with a recurring challenge for The Wombats: Being located in three separate countries. Haggis still resides in the U.K., but Knudsen and his wife are raising their nearly two-year-old daughter in Oslo while Murphy and his wife call Los Angeles home. While writing, recording and mixing required a great deal of back-and-forth, the band ultimately arrived to the finish line triumphant.
"I think it's a good thing for a band to not live in each other's pockets when you're not touring," Knudsen says. "We spend so much time together when we're on the road, so when we're not touring, it's nice to get that distance and experience different things and find different influences that we can bring back."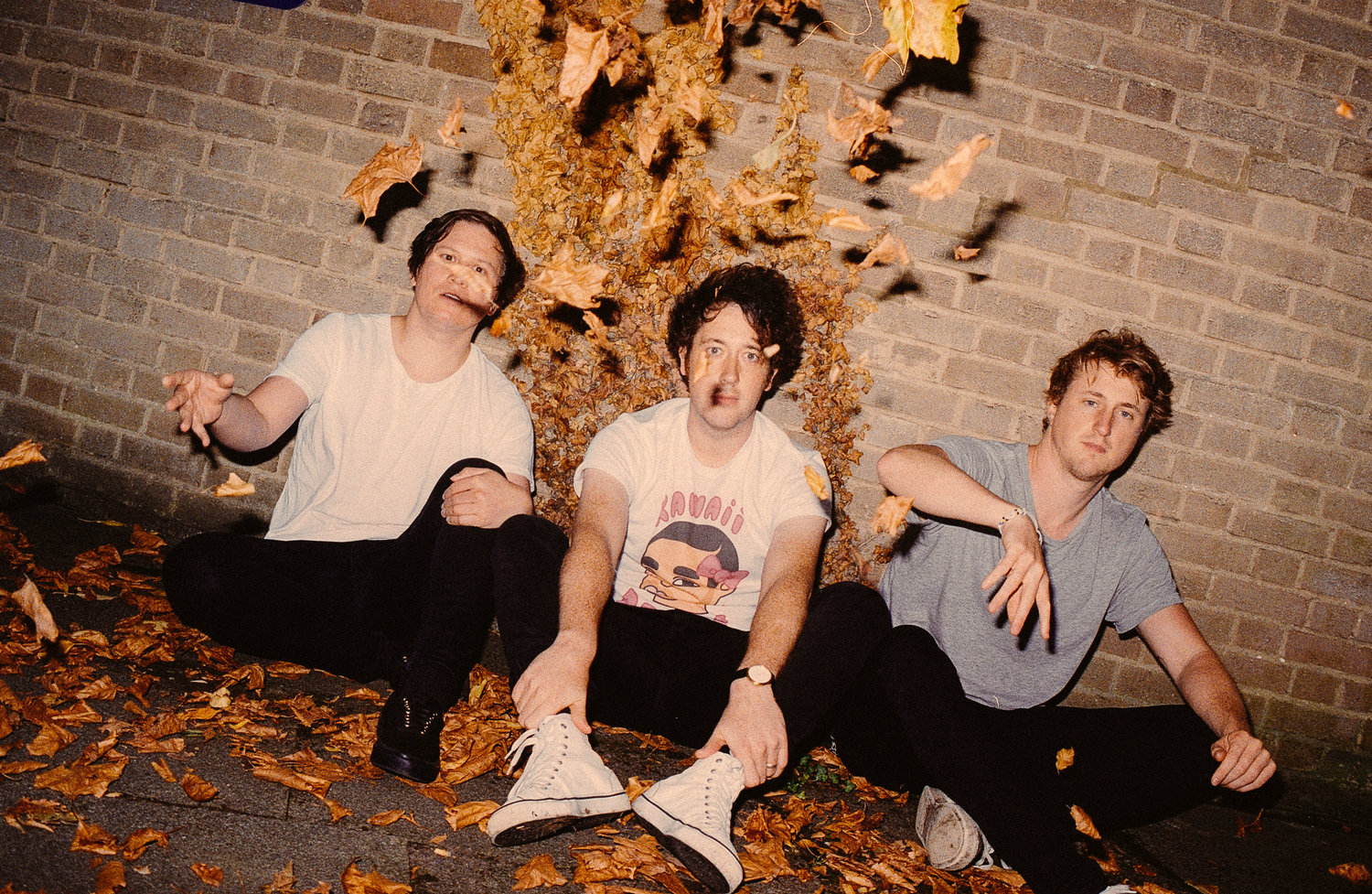 Beautiful People also marked the first instance in which The Wombats used the same producer, Mark Crew, on two consecutive albums, allowing them to further grow an already solid and straightforward relationship.
When it comes to sonic influences, however, the band can't name one specific artist; they tend to steer clear of consuming too much music during the writing process in order to let their natural creativity flow and prevent accidental "copying." Sounding true to themselves is a value The Wombats have held high since their career started, but they say touches of artists like Phoenix, Dandy Warhols and even Fatboy Slim managed to work their way into LP4.
"We'll even almost reference ourselves, our first album stuff," Haggis adds.
Lyrically, Murphy typically takes responsibility. But although Beautiful People builds on the love story introduced by previous album Glitterbug, Knudsen says this time around was the most collaborative the band had ever been in that step of the writing process.
"This was the first time that we actually sat down with notes and put lyrics together, and actually started with writing down things and throwing out ideas," he says. "Throwing out ideas, concepts for a song, brainstorming things to fit in. This was the first time we really discussed lyrics."
Even with eleven years of studio recordings under their belt, The Wombats have mastered the art of authenticity through their album cycles. As they continue to pursue their brand of anthemic, euphoric indie pop, their whimsical candidness prevails – and it surely won't run out soon.
"The more you feel what you've written, the more it's gonna come across and the better it's gonna sound," Haggis explains. "I think one of the strong things of The Wombats is the honesty. People relate to it and we've always liked it as a part of the band."
Beautiful People Will Ruin Your Life (Extended Version) is out now!
Stream: 'Beautiful People…' – The Wombats
— —
— — — —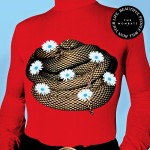 ? © Phil Smithies
:: Stream The Wombats ::
---