Atwood Magazine is excited to share our Editor's Picks column, written and curated by Editor-in-Chief Mitch Mosk. Every week, Mitch will share a collection of songs, albums, and artists who have caught his ears, eyes, and heart. There is so much incredible music out there just waiting to be heard, and all it takes from us is an open mind and a willingness to listen. Through our Editor's Picks, we hope to shine a light on our own music discoveries and showcase a diverse array of new and recent releases. This week's Editor's Picks features Your Smith, Konradsen, The Brook & The Bluff, Oliver Spalding, Smooth Hound Smith, and Ariel View!
— —
Wild Wild Woman
Your Smith
"Holy shit, this could be it, it's bound to stick this time! I'm sending my best guys in to keep an eye on me tonight." So begins Your Smith's incredible sophomore EP Wild Wild Woman, an immersive pop extravaganza and shoe-in for best extended player of the year. In our conversation this summer, the artist born Caroline Smith told me that for her, this EP "feels like the truest art I've ever made. It sounds like me. It brings me peace knowing I can't regret ever making it because there was no other thing I could have made."
Wild Wild Woman consists of five dynamic, expressive songs full of life and brimming with emotion. "Man of Weakness" sets the tone with its unnervingly catchy, holy shit! chorus (I can't say how many times I've hit repeat on this song), followed by the blissful ode to feminism "Wild Wild Woman," the euphoric jam (and former Editor's Pick) "In Between Plans," sweet heart-to-heart "You Could've Told Me," and poignant closer "Life Is a Path."
This EP is nonstop fun, even during its somber moments. Your Smith weaves a world aglow with warm, inviting sounds; it's an intimate and moving affair that must be experienced – and when you do hear it, you too will understand Your Smith's rising greatness.
---
"Television Land"
Konradsen
I haven't been stunned by an artist quite like I've been stunned by Konradsen in a very, very long time; their sound is hauntingly delicate to a painful degree, true to the self in a magnificently beautiful manner. The Norwegian duo of vocalist / pianist Jenny Marie Sabel and multi-instrumentalist Eirik Vildgren will release their debut album Saints and Sebastian Stories on October 25th via Cascine, and in advance of that record they teased the breathtaking song "Television Land" in late August.
Fail through files
looking through them lives
in the night
It's not the same truth
to poke
not the whole tooth
in the glass
In some ways, this feels like the purest form of singer/songwriter art; it feels like what Justin Vernon did in his first two Bon Iver records, blending a muted minimalist folk with electronic distortions and massive heartfelt outpourings. Sabel's voice comes to our ears over a soft series of piano chords, her words moving and bright in the dark canvas this pair have painted for themselves and listeners alike. Slowly, methodically, more voices enter the story. By the two-minute mark, "Television Land" has transformed from an intimate upheaval to an serene celebration – a communal anthem, of sorts.
Konradsen have described the song as an attempt to express a sense of community: "Voices, stories, instruments that all come together in the end." What truly shines brightest in this song, however, is the band's own sense of unity and oneness. They create a soul-stirring four-minute journey that embraces the magic of music, vividly showing listeners just how powerfully a single piece of art can move us.
And the high will find us through them
Will find us through them
some say love is not a river
As I said earlier, I'm truly stunned by Konradsen's immense talent. "Television Land" follows earlier singles "Never Say A" and "Baby Hallelujah," all of which highlight this duo's promising talent and speak volumes of what's to come in Saints and Sebastian Stories. I think this could very well be my favorite album of the year.
---
"Hallways"
The Brook & The Bluff
I waited for a few months after Noah Kahan told me about The Brook & The Bluff, an Alabama soul-folk band he had on repeat in his Spotify. The band's song "Shelby" proved a "moody n' groovy jam full of longing and wand'ring, wond'ring romance" – an ineffably joyous experience – yet it's their latest single, "Hallways," that made me stop and say, "What's that sound?" The band seem to have ascended to some higher bastion of musical greatness on their new release, wielding heart-shaking harmonies so rich and full that they come at us like a weapon of love.
running through the halls of the riding school –
never thought our legs, that fast could move.
tell me we are headed home,
tell me where to go.
tell me "I love to hear your name when it's cold,
'cause my heart it warms."
my heart it warms.
Alongside this bittersweet song comes the long-awaited announcement of The Brook & The Bluff's debut album First Place, duo out October 25. This music is perfect for basking in Autumn's crisp, cool air; I will most certainly be taking a page out of Kahan's book and recommending this band everywhere I go.
---
"Novemberism"
Oliver Spalding
British singer/songwriter Oliver Spalding brings a unique fragility to his music that can be not only heard, but also felt in "Novemberism," the lead single and title track off his forthcoming debut album (out November 15th via Monotreme Records). Light, buzzy synths lay the groundwork upon which the 23-year-old's spine-tingling falsetto radiates light with its airy fullness. Perhaps it's no surprise that he's working with Ed Tullett (Novo Amor, Hailaker), who has over the years proved himself a master at capturing bright harmonies through earthen, ethereal backdrops; that fact alone lends more credence to the extremely special nature of Spalding's music.
"To be melancholy all year round is to suffer from Novemberism," Spalding shared via press release upon this song's release. Indeed, an undercurrent of melancholy and malaise seems to permeate the music, along with a more subtle love for the epic synth work of the '80s. Truncated into a minimalist scope, these synths come off nuanced and pointed – like every hit was carefully thought-out to add light upon a dark, silent canvas. "Novemberism" feels much like a thesis statement – a reflection on the past looking, with hopeful eyes and head held a little higher, into a future full of possibility and potential.
---
"Dog in a Manger"
Smooth Hound Smith
Smooth Hound Smith's music is smooth, dark, and just a little smoky – kind of like your perfect cup of coffee. Having relocated from Southern California to Nashville, the husband-and-wife duo of Zack Smith and Caitlin Doyle-Smith recently released their third album Dog in a Manger. It's a record full of warm tidings and inviting folk, and nowhere has that shone more for me than on the title track, "Dog in a Manger."
I've been thinking about the wrong that I've done
thought there'd be a light, but all I see is a setting sun
I've been looking to the
mirror, to the past
to find a little grace,
but all there is, is broken glass
The band paint a somewhat ominous self-reflection through a stirring combination of cool driving drums, vocal harmonies, and feverish guitars. The blend of acoustic and electric elements feels novel, even if it isn't – because in this instant, it's channeling a feeling that needs to be felt in order to be understood. "Dog in a Manger" is the kind of track that establishes a band's strengths; it's certainly exposed me to one of my new favorite folk rock acts.
---
With a line like, "My heart is fucking heavy it might take both hands to carry it with me," how could I not fall for Ariel View's latest single? Released just last week, "Summertime" is a blissful indie rock jam frolicking through sun-kissed meadows of beat and bright melody. The single is the latest off the band's Epitaph debut, Until My Lungs Are Cleared (out October 18), and finds the four-piece firing on all cylinders as they strive to give us something we can sing and dance to all year long.
You don't really have to make it so hard
It's easy to see
Come and find me
How many times do we have to repeat it
Come a little bit closer now
cause we're hanging around feeling alright
Love is the feel, feel the way that I do
Put it under your tongue for a minute
wait for a second I love the way this feels
I really wanna hold for a second
wait for a couple
my eyes don't know what's real
Listening close to "Summertime," it's clear Ariel View are embracing the moment for all its immediacy and impact – living in the fullness of now. Their music is a fresh kiss on the cheek, and something I can't wait to explore in-depth in a few weeks' time. For now, I can't think of a better way to close this week's Editor's Picks than with this buoyant jaunt through life.
— — — —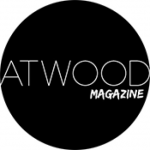 ---