On latest single "A Star," Babehoven creates majesty, and Atwood Magazine spoke with the artist on its creation and what the upcoming EP has in store.
•• •• •• ••
The ruminations that Babehoven embark on are one of immense sincerity and beauty, each word a deeper diver into some of the most personal and detailed stories an artist can create. These moments aren't always joyous ones, and even though touches of melancholy exist, Maya Bon's dulcet vocals instill warmth, something latest single "A Star" is swarming with.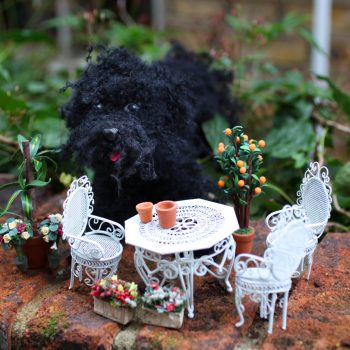 Following "Bad Week," the lead single to Babehoven's upcoming EP Nastavi, Calliope, "A Star" is dream-inducing with unmatched allure. The ethereal soundscapes flow gracefully around listeners and aid in creating a space of weightlessness and Bon continues to chant – her croons creating deeper pockets of intoxication. The echoed and faint beginning grows in scope as the song progresses, morphing into something larger, something bolder.
The simple guitar melody does a lot with only a little, complementing the soundscape and creating a celestial-like touch. Bon herself remains faint, but it's this whispered touch that somehow speaks volumes. One would be hard-pressed to not be bewitched from beginning to end. The final moments of the track bring an onrush of sounds, all reaching a hauntingly beautiful end.
Atwood Magazine spoke with Bon, getting deeper insight into not just "A Star," but her upcoming EP as a whole. Grab all the info in our interview.
— —
Listen: "A Star" – Babehoven
A CONVERSATION WITH BABEHOVEN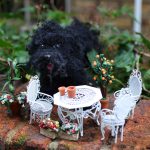 Atwood Magazine: Your first single, ''Bad Week,'' blew me away. Emotion-driven and lush, it really was a song where I sunk completely into it. What made you want to go with this track as the first single? Do you feel it offers a nice gateway into the EP as a whole?
Babehoven: "Bad Week" feels to me like a very broadly relatable song at this time; we have all been processing so many transitions, both on macro and micro scales, and dealing with the grief of handling all of these prolonged uncertainties together. "Bad Week's" lyrics contain these swells that are washing over us as we move through life's changes. My hope was that Bad Week would offer some respite and collective solace to this sigh we're all breathing together, as weeks mound on top of each other and time seems to create new meaning.
Sticking with emotion, you have a clear appreciation for it along with the human experience. Your music is quite often windows into your own personal experiences and stories, making for very personable listening experiences. What draws you into sharing these moments?
Babehoven: When I take a second and really think about why I find it cathartic to release detailed, personal lyrics, I often feel confused at first; I am, in large part, a fairly private person. I can sometimes find it quite difficult to share my deep feelings so it seems that music has become an avenue to approach expression that otherwise might stay in corners of my mind. I've noticed that when I write about a painful loss in my life, at first, I find it challenging to sing the song at all. Over time, as I open the song up more and more, I become somewhat desensitized to the hurt and start to create new pathways associated with the words that make it less painful to discuss them openly in my spoken communication.
When sharing these stories, do you ever have a feeling that something might be too personal? Have there ever been moments where you feel unsure about sharing a piece of music because of how personal it is?
Babehoven: Yes, actually, that's a fairly recent discovery for me. I have some regrets about using people's names, for example, because it can come across as expository and careless. In my own experience, it has been healing to use people's names who I am grieving for the obvious reason that a name can hold so much weight that it can be unutterable; singing names that feel this way has been a pathway to allow me to begin to say the name again more freely, as I've allowed my brain to create less agonizing associations with it. Now that I've begun using pseudonyms, I feel less anxious about releasing songs into the ether; though they remain equally as true, they cannot be traced as directly any longer, which feels more protective of myself and others.
Listen: "Bad Week" – Babehoven
Something you have is a penchant for is storytelling, your lyrics truly heightening the melodies you create with the result being a much richer experience. What does songwriting look like for you? Do you focus on lyrics first then melody or maybe vice versa?
Babehoven: I write lyrics and melody all at once; I will feel a song bubbling up, so I'll sit down with the guitar or with the harmonium, press "record" on my iPhone's voice memos, and allow the song to come out. Afterward, I'll go back and write down what I sang (sometimes years later depending on how intense it feels). Often, the song will be finished in this form. Sometimes I edit little bits and pieces, changing certain words, removing certain sections, but, generally, the song remains the same in structure as its original form.
With ''A Star,'' the atmosphere is almost haunting, but more so in a celestial way. It's easy to float along with the harmonies, and the overall experience is warming in a way. What did the song creation process look like for this track?
Babehoven: "A Star" was born in a way that I had never experienced with any other song; its inception was quite simple: just me and the guitar. When Ryan and I began to record it, we noticed that it didn't feel like it was coming together as we believed we wanted it to. Ryan worked for weeks on trying to find a shape for it, to explore various forms it could fit, and, eventually, he ended up creating this pop-like form for it where he sped the voice up, creating this haunting, bizarre, crackly sound that you hear in the recording in its final form. We vacillated on whether or not we liked this distorted version of it and eventually decided that it seemed to really work. The rest of the soundscape fell into place fairly quickly after we decided to keep the vocal quality.
On the EP as a whole, how did its creation compare to past EPs? Were there any pandemic roadblocks that popped up during work on Nastavi, Calliope?
Babehoven: I think that the quarantine isolation lent itself very well to our work on Nastavi, Calliope. We really dove into these songs and tried lots of new directions for them. Bad Week, for example, had three totally different variations before we decided to explore the one we solidified. For the initial seven months of quarantine, I wasn't spending any time working on music. I was working and organizing quite a bit and was having lots of moral and existential internal and external dialogues about what creativity, songwriting, and the sharing of music meant to me and eventually it dawned on me that creative exploration is what makes me want to be me. So, after I came to this conclusion, I jumped right into recording with Ryan and this EP came out in all of its blessed wildness. I think Ryan and I both felt quite freed by this EP, finding new limits for ourselves and leaning into them. Once we committed, there weren't many roadblocks.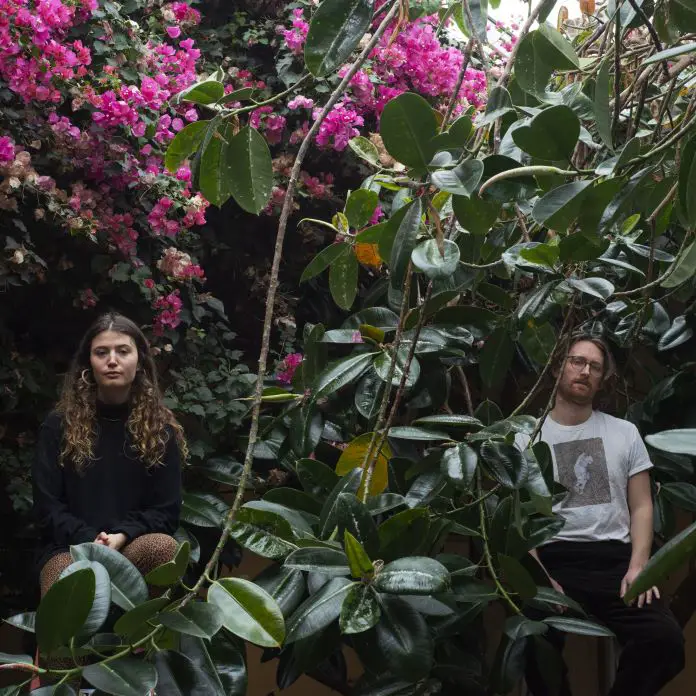 When Nastavi, Calliope releases next month, what are you most excited for fans to experience?
Babehoven: I'm most excited to share our music video for "Annie's Shoes" made by the amazingly talented multimedia filmmaker and fabricator Phoebe Jane Hart. This music video turned out exactly how I had wanted it to be: beautiful, wild, heartfelt, bizarre, and extremely vibrant. "Annie's Shoes" is a song I wrote back in 2018 while I was finishing up my bachelor's degree in Portland, OR. It felt very grounding to finally find a recorded form for the song and couple it with a visual component.
From when you first started creating music to now, how do you feel you have developed as not only an artist but as a person?
Babehoven: Wow! Big question! I feel that I have grown immensely as a person. Even just my conclusions that I came to during quarantine — that I make space for my creative practices because they are what make me want to be me — this new shape for my sense of self-actualization feels grounding in a way that I really needed to reach. I've also found processes of healing and emotional support systems for myself over the past four years of the Babehoven project that feel important both to my music and to my heart. As an artist, one major way I've grown is that I am no longer afraid of the recording process; Sleep and Solemnis were both recorded in one day each by my friend Jesse in his basement.
I wanted to get them out as quickly as possible, recording them exactly as they sounded live and not putting much thought into them because I found the decisions that solidify something that feels so personal and fluid into a permanent form to be very overwhelming. From Demonstrating Visible Difference of Height on, I've been recording with my co-producer, multi-instrumentalist bandmate, and partner Ryan Albert out of the homes we have been living in, which has created far less stress about the recording process because we have lots of time and lots of fun coming up with ideas together. Not being governed by fear has allowed me to open up more to really shape and bedazzle the songs.
After the release, what does the future look like for you? Are there any new directions, sounds, or territories you're excited to explore?
Babehoven: We have an album that will be coming out this Fall that we're very excited to release. The album is also unlike anything we've ever made; it's almost a bit folk-country at times! We'd love to find a touring manager we vibe with, sign to a label we love, and devote ourselves to recording, releasing, and performing more music!
— —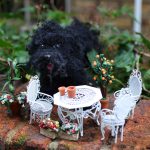 ? © Jessica Chappe
:: Stream Babehoven ::