As Bob Weir closed out his four-night stint at Port Chester's Capitol Theatre, there was a collective feeling that the audience had been a part of something special.
by guest writer Max Kalnitz
•• •• •• ••
As Bob Weir closed out his four-night stint at Port Chester's Capitol Theatre Saturday evening with a ripping encore of "One More Saturday Night," there was a collective feeling throughout the theater that the audience had been a part of something special.
Backed by the Wolf Bros — bassist Don Was, drummer Jay Lane, and keyboardist Jeff Chimenti — his string and horn quintet the Wolfpack, and Barry Sless on pedal steel guitar, Weir treated fans to more than 70 songs from the Dead, Ratdog, Jerry Garcia Band, and his solo catalogue.
The four shows, on February 7, 8, 10, and 11, were the first time Weir has played The Capitol Theatre since founding Wolf Bros in 2018. Fans lucky enough to grab tickets for any of the four sold-out shows were treated to imaginative setlists and thrilling solos from the band.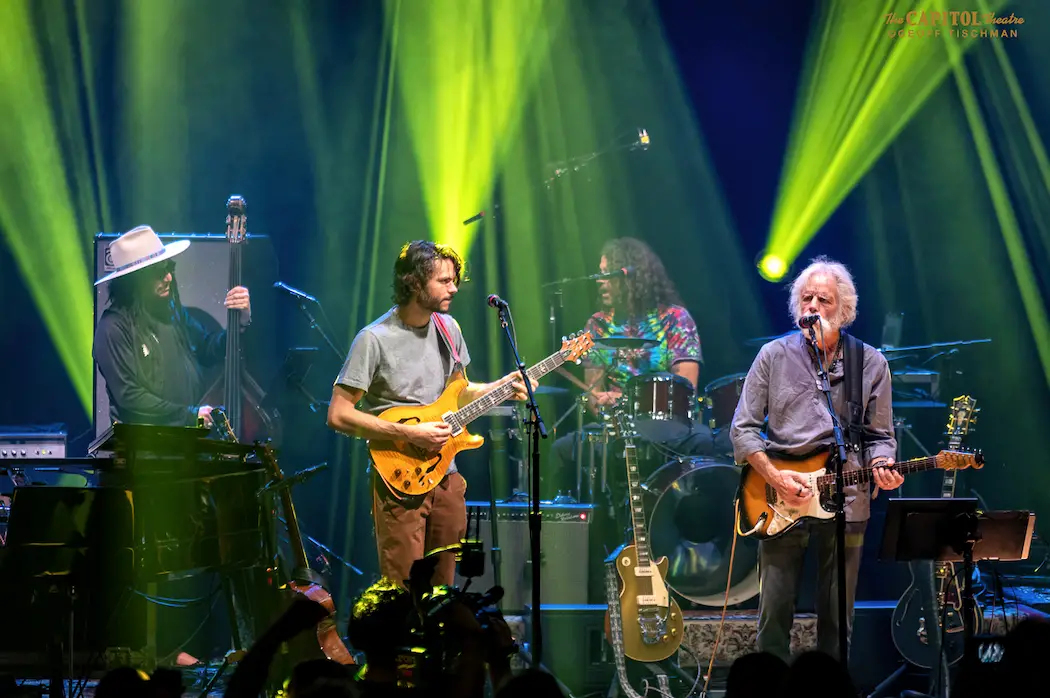 Night one featured an exceptional setlist but was typical for the start of a run. The band needed some warming up after traveling from Florida, but jams like "Catfish John," "Lost Sailor>Saint of Circumstance" and "He's Gone" brought the house down.
By night two the band had found their groove and proceeded to deliver an evocative rendition of "Weather Report Suite" to close out the first set. "Trucking" got the whole audience singing along for set two before transitioning into a monstrous jam of "Playing in the Band," "Uncle John's Band" and "Supplication."
Weir surprised the audience for night three by inviting harpist Mikaela Davis on stage for the majority of the night. The "Bird Song" from set one was nothing short of angelic, while "Dark Star" and a cover of The Beatles' "Tomorrow Never Knows" got extra psychedelic during the second set.
Night four was by far the best setlist of the run. Weir kicked things off with a powerful rendition of "Jack Straw" and closed the second set with the fan-favorite "Terrapin Station." Weir had more special guests for the final show of the run. Goose guitarist Rick Mitarotonda helped open up the second set with an acoustic duo of "Peggy-O" and returned later with his bandmate pianist Peter Anspach for an energetic "Franklin's Tower."
Former Ratdog saxophonist Kenny Brooks, pianist Dred Scott, and singer Sasha Dobson also sat in, bringing the total number of musicians on stage for the encore to a whopping 15 players. It was truly a party.
---
What stood out more than the music this run was the general sense that every single fan in the building was grateful — cliché, I know — that Weir, as he has recently put it, is continuing to create a space for the characters from the Grateful Dead's world to visit us.
At 75, the guitarist is certainly showing no signs of slowing down. But there is a sense of urgency at Wolf Bros concerts. A sense of responsibility on Weir's behalf has to carve out space for not only the Dead tunes, but Jerry Garcia's songs, Ratdog songs, old covers, and new covers. It is perhaps an acknowledgement that he has to make use of whatever time he has left to knock the remaining to-do's off his bucket list while finding new ways to delight his audiences.
In October, for example, Weir, Wolf Bros, and the Wolfpack teamed up with the National Symphony Orchestra at the Kennedy Center in Washington D.C. for a four-night run that had been more than a decade in the making. This week the outfit heads to Atlanta to perform three shows with the Atlanta Symphony Orchestra.
---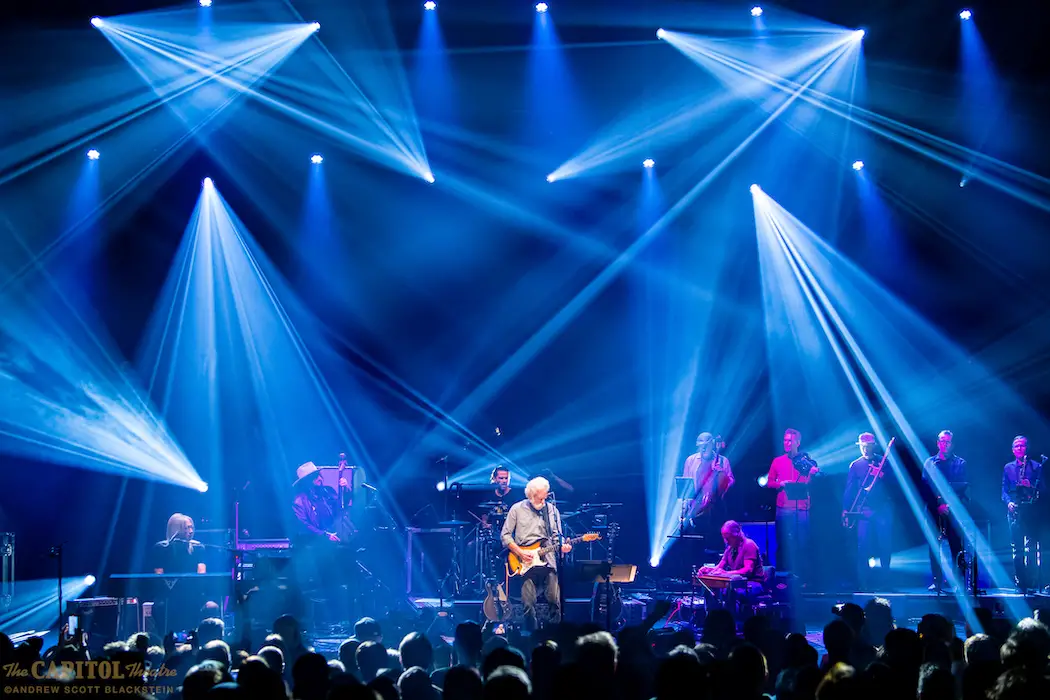 Weir loves to play live and is the type of musician that seems like he'll die onstage.
But with Dead and Company setting out on their final tour this summer, you can't help but feel some sort of pressure to catch these Wolf Bros shows while they last.
You also have to admire Weir's determination to try something new so late in his career. After playing rhythm guitar next to one of the greatest soloists in rock history for 30 years, Weir's paving his own path for being the front man.
Sure, he occasionally fumbles some lyrics or delivers a somewhat sparse, scratchy guitar solo where a Jerry Garcia solo would have once existed. But the audience is always there to cheer him through it. And when the downbeat hits during one of the Dead's iconic songs and the audience shouts the chorus together, the magic of the Dead's music feels stronger than ever.
— —
— —
Max Kalnitz is an award-winning multimedia journalist and social media strategist based in Brooklyn, NY, whose work has appeared in Billboard, The Nation, and Insider, among other outlets. You can read his work at maxkalnitz.com and find him on Twitter @Max_Kalnitz.
— — — —
— — — —
? © Geoff Tischman
:: Stream Bob Weir ::
---