Atwood Magazine is excited to share our Editor's Picks column, written and curated by Editor-in-Chief Mitch Mosk. Every week, Mitch will share a collection of songs, albums, and artists who have caught his ears, eyes, and heart. There is so much incredible music out there just waiting to be heard, and all it takes from us is an open mind and a willingness to listen. Through our Editor's Picks, we hope to shine a light on our own music discoveries and showcase a diverse array of new and recent releases. This week's Editor's Picks features Oh Wonder, The Staves, Kesha, Vanbur, Eliza Shaddad, and Hi Frisco!
— —
"This Christmas"
Oh Wonder
Oh Wonder's holiday song will also feature on Atwood Magazine's "Mistletones," but it deserves mention here as well. "This Christmas" is more than a Christmas song: It's a raw, bleeding-heart ballad overflowing with love and tenderness. It's a sweet, heartaching ode to togetherness wrapped in somber pianos and moody, moving vocals. It's quintessential Oh Wonder:
There's a million faces smiling in the streets
And a quiet home's in winter melodies
Seems funny how the season brings the tear
When I'm longing for the snow to disappear
Hey now, if I close my eyes now
Shut all the world out, just you and me
I'd give all the snow and sleigh bells, all the Christmas lights
I'd give all the cold and mistletoe, all the cozy nights
I'd give all the love this time of year, all the festive cheer
I'd give anything this Christmas, anything this Christmas
I'd give anything this Christmas to have you here
Now on the cusp of their sixth year together, Josephine Vander Gucht and Anthony West are making more honest music than ever before. In our upcoming interview (out early 2020), they discuss everything from insecurity and stress, to their home life, and more. It may not be featuring on No One Else Can Wear Your Crown, but in point of fact, "This Christmas" is the perfect prelude to Oh Wonder's upcoming third album. It's a poignant, painfully bittersweet outpouring of affection that will keep ringing in our ears long after Christmas Day.
"Nothing's Gonna Happen (Demo)"
The Staves
The Staves have struck once again, this time with a blisteringly beautiful tale of love and sorrow. Featuring the classic, breathtaking harmonies of the three Staveley-Taylor sisters, "Nothing's Gonna Happen (Demo)" was released in early December – and if this is just the demo, then just imagine what the studio version might sound like.
How can I rearrange
And put it on the page
When the enemy's at the door
And there's nothing you can do
they've never seen before
And everybody knows
Personally, this version might be enough to get us through the long nights and cool wintry days. "Nothing's Gonna Happen" feels like it could have come straight off 2014's stirring album If I Was; Jessica Staveley-Taylor's syrupy lead vocals radiate light as a steadfast, calming acoustic guitar pattern slowly descends the scale. Her sisters Camilla and Emily gently ascend from backing vocals to the front as each verse rises, and together the trio unleash a torrent of feeling in the chorus.
Nothing's gonna happen
with your back against the door
Could I be the only one still waiting
I can wait some more
Tell me what happens, will I be okay?
I can see a fire from a mile away
'Cause nothing's gonna happen
with your back against the door
It may feel like a love song of sorts, but a closer listen to "Nothing's Gonna Happen" shows it to be more of an inspired-message, uplifting take-action track. The Staves encourage listeners to go for the gold; to dive into the fire; to try. "Nothing's gonna happen with your back against the door." You won't go anywhere if you're scared. Push yourself to be that very best version, and you can shine brighter than you know.
What a moving message for this season.
Taken off Kesha's fourth album High Road, the acoustic "Resentment" is a stunning confession that hits home. Written alongside Atwood favorite Wrabel and also featuring Brian Wilson and Sturgill Simpson, the track expresses feelings of pain, anger, and anguish at a lover; specifically, it finds Kesha struggling to reconcile these pent-up feelings alongside the love, caring, and affection she also has for this special someone:
I got something I gotta get off of my chest
I've been staying up while you're sleeping in my bed
I don't hate you, babe, it's worse than that
'Cause you hurt me and I don't react
I've been building up this thing for months
Oh, resentment
Truthfully, "Resentment" plays like some sort of forlorn, raw country song. The artists' vocals pair perfectly together as they evoke this familiar struggle of intimate strain. How do we express the ways in which our partner has hurt us without escalating a situation, triggering either one of us, or ending up misunderstood? In "Resentment," Kesha resolves to bare her naked, torn soul to the one she loves the most; to share her truth in as stripped-down and honest a form as possible:
I feel loved, darling, I feel used
Nobody makes me feel the way that you do
And sometimes I, sometimes I, sometimes I just can't stand it
Isn't that just the thing about us?
I'm still thinking you could be the one
But you're always, you're always,
you're always taking me for granted
"Resentment" is one of those one-of-a-kind love songs that speaks to a core part of our human experience. It is real, it is raw, it is overwhelming; and it just may save a few relationships.
Vanbur's sophomore single is an ethereal moment of shimmering silence. "Last Look," which follow's late November's debut single "Human," demands our attention with its delicate, elegant strings and piano. Like a big, warm hug, it envelops our ears and warms our souls with a soothing fragility.
The London-based duo of Jessica Jones and Tim Morrish craft a haunting, dreamy landscape that feels as cinematic as it does insular and intimate. Jones sings a shiver-inducing reflection on strain and the post-argument 'cool-down' phase – where we take a step back to reckon with the words we said, and didn't say – within this incredibly evocative sonic world:
Last look now, still hear the sound
of me and my home truths collide
Every word not meant, not heard
What I say what I said
(What I said to you)
All those times, hands tied
What I say what I said
(What I said to you)
Cold and out
Faces red, drained, blank
The truth is left for both untold
Breathing in to find the space
from within I'll play round,
the worst comes first
I'll wait till found
Every word not meant, not heard
What I say what I said
(What I said to you)
All those times, hands tied
What I say what I said
(What I said to you)
British singer/songwriter Eliza Shaddad has a miraculous way of bringing her audience in close to her – to make us feel like we're in the same room, together, sharing our thoughts and feelings about the world. "Girls," taken from Shaddad's forthcoming three-track Sept ~ Dec EP, retells the artist's struggle to connect with a best friend during a trying time:
You have been my best friend since we were girls
Far removed from young men in our weird own world
And we've had shit times
Even come to fist fights
That's how I know you're lying
When you say it's alright
Don't tell me you are safe now
I know you too well not to work it out
The song is so simple; dark and slightly sinister, with bubbling bass and driving electric guitars, it's a grungey and introspective dark exploration of friendship and familiarity. "I think you are faking how far you are from breaking down," Shaddad sings in a particularly powerful crescendo, "I wish you'd let the walls down." Sure, this is the kind of song one might listen to when they're mad or immersed in pain, and trying to come back to Earth… but it's also just a sincere show of that deeper kind of connection we so crave in life.
This is a bundle of high-roller energy that just feels right for this time of year. Hi Frisco is the Blackpool and Yorkshire-based duo of Henry Eastham and Felix Rashman, and while we don't know much about them yet, we do know that they can pen one helluva track. "Snowfall" is the pair's debut single; the song hits hard and fast with its fuzzy, frothy guitars and hypnotic, wispy and layered vocals. Shooting off in an unending blaze of energy, it strikes with the passion of The Vaccines' "I Always Knew" – a song that I have long admired for its sheer refusal to quit.
"Snowfall" feels perfect for this time of year, indeed capturing the cold and dreary nature of winter without embedding us in that feeling. "How long 'til I see the sun drift across the sand?" the band ask in the chorus, "'Cause I can't find my way home. Help me find my way home." Their story has only just begun, but already I'm entranced.
Time will tell what kind of artist Hi Frisco shake up to be, and what kind of songs they end up making. From the start, let it be known that this band knocked the breath out of at least one listener. I hope this elevates everyone's day, and inspires us to tap into our own hidden reservoir of strength. Power through the mess, courtesy of Hi Frisco!
— — — —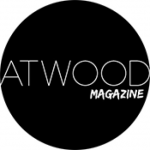 ---