Nearly 20 years after entering the mainstream with 'Fallen,' Evanescence prove that they're still a hugely compelling act on their fifth LP, 'The Bitter Truth.'
Stream: 'The Bitter Truth' – Evanescence
---
Evanescence reached astronomical heights in their prime. Yet if you had to suggest which rock band has maintained the best in-studio chemistry over the years, you might elect something other than a group that's only released five albums in 18 years, gone on multi-year hiatuses twice, and experienced several drastic lineup changes (only five of the 11 members from across its history remain).
And thus, you'd be pleasantly surprised by what you heard on The Bitter Truth, Evanescence's fifth album and their first since 2017. All of the band's positive virtues have endured right into their latest LP: It's a focused 12-track release with as much of the seductive vocal power of Amy Lee and big-league instrumental work from the band's supporting members as ever before.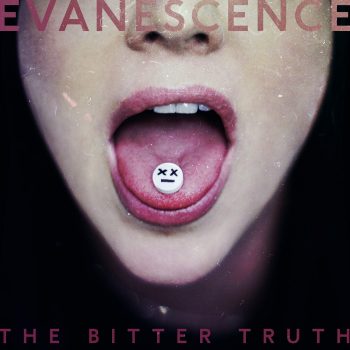 Perseverance has been an omnipresent theme for Evanescence for the better part of its 20-odd year existence, going back to some of their earliest and still-signature hits such as "Going Under" and "My Immortal." In this gotta-get-over-the-finish-line pandemic phase we're currently in, it's great to see those bands keep that thematic terrain fresh and alive on their latest work.
One fine example of that much is "Broken Pieces Shine," a song whose title reflects its underdog-breaks-through mentality. "I'm not giving in, I'm alive," Lee sings. "I'm not fine, I don't know if I will be alright. But I have to try." Still falling forever but got to break through after all these years, it looks like.
There is no way back this time
What is real and what is mine?
Ooh, survival hurts
Lose myself or lose my mind
Every time I close my eyes
Ooh, survival hurts
But I keep breathing in, I'm alive
I'm not fine
I don't know if I will be alright
But I have to try
I know you're with me, so what if we do fall apart?
Give into all that we are
And let all the broken pieces shine
---
The Bitter Truth remains every bit as uplifting throughout its later tracks. Lee has always been an outstanding vocalist, but it certainly doesn't hurt to have about 10 other female singers from other bands — Sharon den Adel, Lzzy Hale, and Taylor Momsen among them — to join her on "Use My Voice," in which they all collectively convince us, "Don't you speak for me… whether you like it or not, you're gonna take what I got."
This female empowerment anthem is a direct product of Lee's decision to get more political in her music, and it wound up functioning quite well when used for voter registration purposes.
---
The difficulties that Lee has had to confront throughout her life and career are detailed vividly on tracks like "Wasted on You," in which Lee describes how "I don't need drugs, I'm already six feet low." The single and video were released about a year ago, when we were all similarly down in the dumps due to the lockdown. That prompted Lee to observe, "I didn't write these lyrics about what we're all now going through, but somehow that's exactly what they are."
While The Bitter Truth goes through a range of emotions, it's ultimately the positive ones to prevail, and the crazily energetic rock music that accompanies Lee's penmanship is largely what accounts for that uplifting effect.
Evanescence is known as a band that can masterfully pull off energetic rock songs and soft piano ballads alike, sometimes with bits of both on the same track. That proves to be the case this time around, as the instrumentalists who have been with Lee for over a decade (bassist Tim McCord, drummer Will Hunt), as well as more recent additions (guitarist Jen Majura) all churn out remarkably animated work — "Better Without You," "Take Cover" and "The Game is Over" are among the highlights there.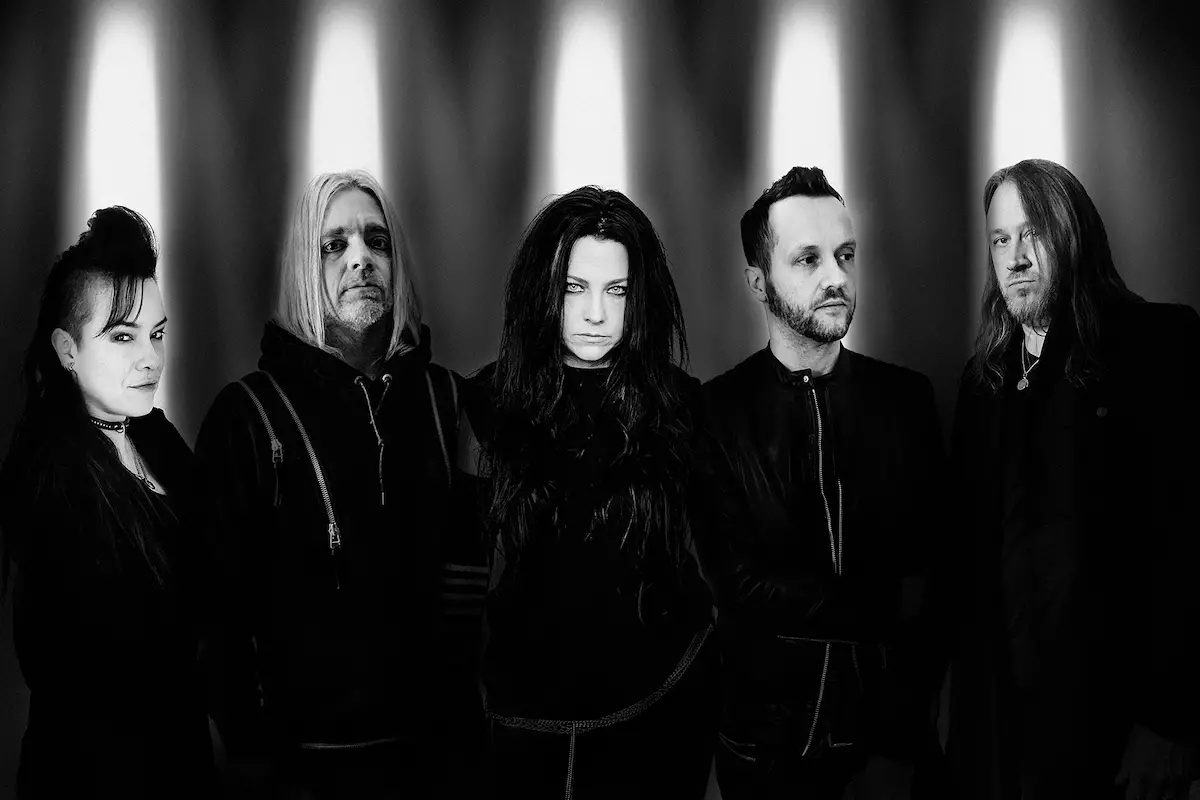 Yet when the band scales back its act to a solo piano track, the effect isn't diminished in the slightest. "Far From Heaven" is mesmerizing work on Lee's part; like most of the record, she uses this song to recount the difficulty of moving on from past hardships. "Wounds should become scars, but I'm cracked instead," she mourns. "What I wouldn't give to be with you for one more night."
Learning these lyrics were inspired by her brother Robby, who passed away three years ago at the age of 24, makes this song all the more powerful and stirring. 
---
As soon as the piano keys on "Far From Heaven" fade away, Lee's musical companions kick in with their brilliant rock game on the soaring track that follows, "Part Of Me." In turn, Lee immediately rises from the anguish of her brother's passing to deliver a motivational message to keep up the fight at all costs. "I'm not abandoning," she assures us. "I have survived. Somehow, [I'm] still standing through death and through time." What powerful track sequencing that turns out to be — an underrated element in the crafting of quality albums. 
Evanescence have gone through many challenges through the years – a reality that's well-documented in their music.
But in the end, it takes a lot of talent and charisma to remain relevant in the music industry across close to two full decades. With The Bitter Truth, Evanescence have proven that they've earned the right to stick around.
— —
— — — —
? © Evanescence
The Bitter Truth
an album by Evanescence
---