The Brillboard is a curated list of fresh, new tracks by independent and up-and-coming artists. Tracks on the Brillboard fit a mood – sometimes broad, sometimes very specific, always useful to you. Follow for the soundtrack to your life, by artists you wish you knew.
---
This week's Brillboard focuses on new beginnings.
New Year, New You. It's 2019, folks, and The Brillboard has some tracks to help you bring in the new year. These four songs are focused on beginnings, resolutions, and change. Enjoy.
"Dawn" – Fractures
Melbourne-based Mark Zito, the one-man show behind Fractures, often writes songs about time and transition. "Time Frame" and "Timelines" – songs off the record Still Here – both have titles that deal with or connote temporal agency and movement. Fractures' recent track ("Dawn") continues this trend. "Dawn" is all about making changes and taking chances. It's about exploring new options, paving new paths and having the faith that evenutally it'll work out. Like Zito says, "though we're running blind and it might take awhile, we'll be alright".
"One Day" – EXES, Jome
The collaborative work of duo EXES and duo Jome, "One Day" is the premier track by a new, seamlessly harmonious quartet. From its inception, this song is a melancholy romantic exploration of love and time. "Stay exactly as you are" is the impossible, yet beautiful plea introducing us to a story of two lovers, time passed, and time that's yet to pass. "One Day" is filled with memories of what was said and projections of what will be said. It's one day, and yet it's the amalgamation of every day that ever was and every day that's yet to come.
"Habit" – Still Woozy
A huge part of the new year is making a New Years Resolution. Every year is a clean slate to pick up a new hobby or finally accomplish that long-forgotten goal. If you need a resolution, here's one: listen to Still Woozy. The funk-infused electric creations that Sven Gamsky makes in his Oakland garage are absolutely wonderful, and you should make a habit of listening to them.
"No One Changes" – Conor Oberst
It may still be a bit early in January for this song, so give it a listen when this whole "resolution" thing stops working out for you. When you've lost motivation to go to the gym, when you've given up on the whole "being a good person thing", when you're still eating a pack of Oreos a night – let Conor Oberst know he was right. No one changes.
— —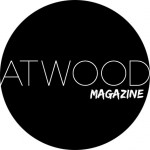 More Brillboard