"Close Enough" revisits familiar lyrical and sonic terrain for Portland singer/songwriter Bo Baskoro, but the formula shows no signs of going stale any time soon.
Stream: "Close Enough" – Bo Baskoro
---
"A lot of times, I write about how somebody hurt me or did me wrong," says singer/songwriter Bo Baskoro, speaking of his recent single, "Close Enough." He explains, "This song is me taking responsibility for the mistakes I've made that separated me from someone I loved and the hurt I never wanted to cause."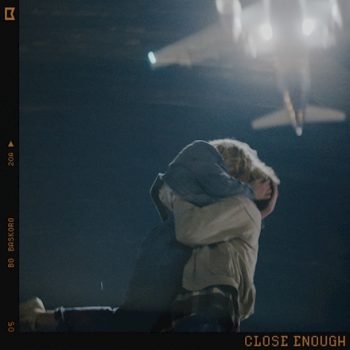 Stars that were filling up a blackened sky
Hearts beating fast enough to start a fire
I would be the man from that night
If I could
Time is the enemy that waits to strike
Ours, taken by the things that
Stole my mind
Honestly I really did try
Atwood Magazine is proud to be premiering "Close Enough," Bo Baskoro's first single of 2020. Dealing with love-inspired pain is indeed a prevalent theme across the Portland musician's catalogue. "I'm stuck with the heartache and I'm still taking the blame from you," he sang on an early release, "The Woman" (2016). "But how could I willingly take your pain if I had no love inside of me?" A later track, "Levee" (2019), described his efforts at moving on from that same feeling of interior suffering. "I'm tired of carrying 'round my ghosts," he sang. "I've been bringing in mud and bad blood… [I'm] gonna wash my soul."
Along with this common narrative thread, Baskoro's music is also linked by his signature approach of "[utilizing] both digital and analog sound to create his own diverse aural environment." Across his body of work— which at the moment consists of one proper EP, I Keep My Eyes Closed (2016), and a further string of individual tracks— we can hear the blend of traditional and computerized instrumentals that has now developed into his trademark style. He seem to be especially fond of blending his acoustic guitar together with a digital drum machine— a fine case in point here is the beat to his song "The Color Blue," and poking around his SoundCloud page will yield plenty more of them.
But looking at who we've become
Fighting hard to stay in love
was I ever close enough
Was I ever close enough
Every thing I've said and done
consider it in vein because
you were more than good enough
you were more than good enough
And all you ever wanted
was for me to love
"Close Enough," on which Baskoro returns to form after a recent health scare involving a labral tear and tumor surgery, finds him extending his go-to formula to excellent effect. We can sense that he's been having his fun on the computer once again, as the beat he's concocted is full of bass drops, vocal distortions, and other nifty special effects that contemporary music-makers are known to feast upon.
In terms of its thematic content, "Close Enough" also treads familiar ground for Bo Baskoro.
As was the case in his song "The Woman," this new single finds him speaking out to a young lady he used to be on quite good terms with before things went south. "Was I ever close enough?" he asks. "All you ever wanted was for me to love." But it clearly didn't work out that way.
To be sure, there was once a time when the two were so attracted to one another that their "hearts [beat] fast enough to start a fire" when they were together and the words they exchanged "used to fill your lungs with life." Now, however, that spark seems to be missing: the pair is currently "fighting hard to stay in love" and Bo feels as though he's been reduced to "just a silhouette" because of it.
While the song never reveals whether this situation will be resolved, Baskoro makes it clear that he will fight to rectify it all. He vows to "be the one that you hold close to your heart" and will do whatever he can to "put us back together 'till we break apart." Such tender feelings of devotion, along with his soaring skills as a vocalist and the effective choice of instrumentals, add up to a memorable track, one which hopefully will do its part to elevate its author's developing portfolio.
Words that were used to fill your lungs with life
turned to the reason that you hide your eyes
I can see the streams when you say
You're gonna be alright
Now just a silhouette of who you loved
Lost never really knowing what I want
You deserve better than mine
Walking away is Leaving a part of me
I know I could stay, I know I could try to be
The one that you hold close to your heart
Put us back together till we break apart
Just say you'll be alright
Tell me you'll be alright
You'll be alright
Tell me that you're alright
The moving music video to "Close Enough" should contribute to that outcome. It is constructed in a similar manner as the videos to songs of this nature tend to be: a happy couple is shown embracing in a variety of contexts, before one of them (typically, the artist behind the song) is seen standing alone in the present, wearing a solemn face that is all we need to know that those days are over now. It's a tried-and-true approach, but it works out well in this case, especially given the believable rapport between Baskoro and the blonde girl he is courting and the well-arranged variety of settings they are seen in. Most of all, the closing image of the two of them on an airport runway with a plane taking off overhead is a great way to wrap up the clip.
"Close Enough" underscores the genuine musical talent of Bo Baskoro and proves that he has found his niche in terms of the sonic landscape and lyrical subject matter with which he is most comfortable and successful in operating.
Stream "Close Enough" exclusively on Atwood Magazine!
— —
Stream: "Close Enough" – Bo Baskoro
— — — —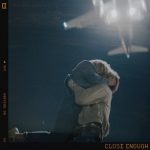 ? © 2020
:: Stream Bo Baskaro ::
---