Unabashedly loving, totally glam: Jon Fratelli talks his creative process and The Fratellis' sixth studio album, 'Half Drunk Under a Full Moon.'
'Half Drunk Under a Full Moon' – The Fratellis
---
There are many ways to be a rock band. For The Fratellis, it began with a trio that adopted the same onstage surname and released the Double-Platinum selling Costello Music over a decade ago, when "Chelsea Dagger" skyrocketed their popularity and seemed to be playing everywhere, for everyone, on every television advert. There are many ways to look a rock band, too. In his early days, Jon Fratelli sported a curly, chin-length puff of hair à la Marc Bolan. Now it's an elegant quiff.
When I speak to Fratelli, the weather is good in Glasgow, after a bout of rain. He raves about it. "When you get a day that's nice and sparkly, that's a gift." Fratelli adjusts his silk scarf as he sits on a couch before four, five patterned throw pillows. It's cold. He's wearing black gloves and a black coat. Half-glam, half-noir, Jon Fratelli looks like the kind of guy who sings in barely lit rooms with a fedora. He speaks unhurriedly, with a heavy Scottish accent.
Fratelli's life, for the most part, is unaffected by the pandemic. "The truth is, and I wonder if I should feel slightly guilty about it, because really, my life hasn't changed." He spends a lot of time at home. He doesn't get bored. "I don't have any trouble filling time, and I definitely don't have any trouble not filling time." Art is all around us, he tells me. "From the moment you open your eyes in the morning. That's a creative act. When you move your head to look at a different part of the room, it's a creative act. Everybody's doing it all day every day, and it's just so common. You miss it because it's happening all the time." To Fratelli, life is striking like that, imbued with creative potential.
Though music, at least for now, is the only creative pursuit Fratelli indulges in. He had imagined that some other activity would come along, but nothing has managed to hold his attention. "It would be nice. It would displace a little bit of the constant heat in the music." He has always been a prolific musician, even outside of The Fratellis: there's Codeine Velvet Club, a collaboration with Lou Hickey that delivered sugary, poppy Hollywood-esque tunes. There's his solo album Bright Night Flowers (2019), a piano-heavy, melancholic production that showcases an ever-expanding range.
Fratelli thinks his single-minded focus on music is a little bit of a problem — he believes in a balanced life — but he isn't going to force anything.
He has the same, almost happy-go-lucky approach when it comes to music-writing: it happens if it happens, when it happens. He tells me that writer's block is a misunderstanding, fueled by that dogged self-demand of "I should be writing" when the timing simply isn't right. "They start bashing themselves over the head with a hammer…But that's because whatever is waiting to come just isn't ready yet."
For him, a track can take fifteen minutes or half an hour to write. Sometimes, it can take years. Fratelli regularly refers to a "flash of the idea" as the origin of a song. But what is it? A snippet of lyric, a guitar riff? He tells me that it's changed in the last three, four years. But right now, it's all about sound. "I'd almost describe it as if you were to have music playing, but your head was underwater. You would still be able to make out the music, but there's something getting in the way of being able to hear it clearly. It's kind of like that for me. You're hearing the whole thing finished, but it's kind of faint."
"It's all spontaneous. It's just that sometimes that spontaneity is stretched out over months and months. Sometimes the ideas are so overwhelming and insistent that it's a runaway train, and it takes care of itself. And then other times, it may be equally as strong an idea, but for some reason, it hasn't hit you with a full-body shot, so to speak. And those tend to be the ones that you end up having to be patient with. It really is a case of being patient."
And Jon Fratelli has no trouble being patient. One of the tracks on the band's sixth studio album Half Drunk Under A Full Moon (released April 2 via Cooking Vinyl) was started all the way back in 2014, but he couldn't find the lyrics for it. Then, on one spectacular day in Denver, he woke up, and the words came.
The music writes itself, Fratelli tells me. He is just a spectator.
Saw the night give way where the light was golden
So I took my leave of all that I was holding
Darling come the day when your nightmares fall
I'll be on that first plane home and we'll outrun them all
Well I guess it's sweet
We still live like strangers in the street
— "Strangers in the Street"
The first single off Half Drunk Under A Full Moon, "Strangers in the Street," was released in May 2020. It's a different version than the one that ends up in the album. The band had asked soul singer P. P. Arnold to create, in some sense, a stripped-down version of the lovelorn track. In that version, the piano and Arnold's vocals are front-and-center, both larger than life.
The thing with The Fratellis is that if you've only ever listened to "Chelsea Dagger" before wandering into "Strangers in the Street," you would never guess that it's the same band. The charm of the 2006 Costello Music was its space hopping brashness, while Half Drunk Under A Full Moon is sentimental without fail, even when you're stomping your foot, chanting along to the string of yes's in title track "Half Drunk Under A Full Moon." There's a lot more soul, a lot more ballads. Things are slowed down. As the opening number, "Half Drunk Under A Full Moon" is instantly lovable. Spry electric piano notes flit about as way of introduction. They tip-off with pure festivity. Yes, the record still boasts plenty of joyous, disco-dance moments, but the rougher edges are smoothed out. It's a direction that The Fratellis has been pushing at for a while, as its punkier side chisels away.
"We wouldn't have been able to make this record ten years ago, five years ago," Fratelli tells me.
When the trio released their sophomore effort Here We Stand (2008), a swaggering follow-up to Costello Music in the form of similarly fun, cheerful numbers, there was no clear musical aim. At that point, the band came to a loss. "I didn't really have much of an idea of what we should be doing. What music is it that we make? I floundered a little bit at first."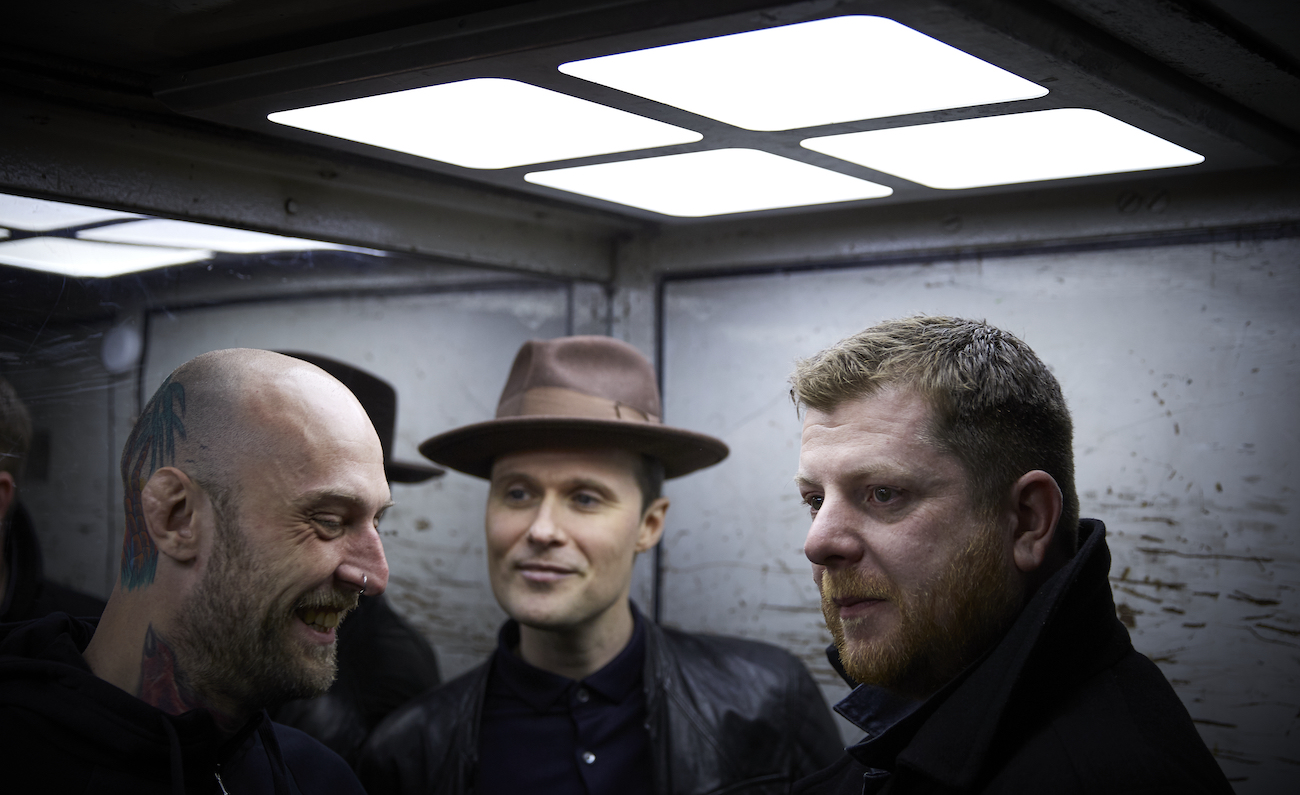 The next four years were marked by a hiatus. In 2014, Fratelli conceived their next steps: a sense that "we had to make three records quite close together, back to back, and that those three records would kind of redefine what we are." Half Drunk Under A Full Moon, in this manner, would be the last of the trilogy, preceded by Eyes Wide, Tongue Tied (2016) and In Your Own Sweet Time (2018).
And the lights came off
There was no sign of Cinderella
Cinderella was gone
She left every heart broken
Every good man cried
Each and every one had that look upon their face
Like the '60s just died
 And someone said
I can feel the music
I can hear the music
I can feel the music
Tell me if you hear the music say yes
— "Half Drunk Under A Full Moon," The Fratellis
For the most part, Half Drunk Under A Full is brassy, colorful, and always a little misty-eyed.
Pixie-like acoustic guitars and flappy rhythms fill in the background, while heartfelt, tender vocals dominate in tracks like "Action Replay" and "Hello Stranger." Wherever you turn, there is a sense of longing, from "Life is lived in black and white if I don't have you" ("Need A Little Love") to "I miss how your affection was all I'd ever known" ("Oh Roxy"). And, of course, an aching "Maybe we'll meet again someday" ("Hello Stranger") closes out the album. The influence of "Slow," which Fratelli once mentioned is his favorite track on Eyes Wide, Tongue Tied, hangs around paternally.
A musical lineage isn't the only thing that ties the three albums together, either. In the music video for "Six Days in June," two lovers dance, the moon hangs, and everything feels like a motif. "I have been writing their story on these last three records," Fratelli explains. "They're continually dancing around each other." He points to his gloves. "It's like putting one on the wrong hand. You can't make it work. And yet at the same time, this couple are also magnetically drawn to each other. They dance, either way."
"In some ways you could call that personal. It's personal to me because they're my characters. But not really — they're archetypal. Lovers who just can't get the job done. But I think I'm done with that now. I've said it all now, so they will have to fade off into the sunset." And the music, it seems, is going with the lovers.
"I have no desire to make an album like this one ever again," Fratelli says. "I like it — I really, really like it. I think we did everything we set out to do, and I have a real soft spot for it. But it just wouldn't interest me to recreate that." Musically, Fratelli usually has some vision of where to go in the future. But not this time. "I have no idea what we do next now," he admits. He is open to suggestions.
For now, his favorite track on this album? "The last song on the record, 'Hello Stranger.' I think I have my reasons for that one. So that one maybe…if I was pushed to pick one."
— —
— — — —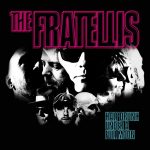 ? © 2020
:: Stream The Fratellis ::
---