Beach Bunny wrestle with ways to relieve our inner insecurities and anxieties in their explicit indie jam, "Painkiller."
♡♡ ♡♡
It's no question that one of the hardest things to deal with while being in a relationship are the insecurities and anxieties that fester in your mind. They're there and you acknowledge them, but for some reason, the excruciating pain of them existing can never seem to go away, no matter how hard you try. Beach Bunny delve into this feeling of wanting to take away all these insecurities with painkillers in their explicit indie jam, "Painkiller," the second track off their independently released and latest EP, Prom Queen.
You've been such a jerk, since you left last week
You're careful with your words, but i'm pulling teeth
You said this wouldn't hurt, give me cavities and
All of your apologies are only empty calories
Stream: "Painkiller" – Beach Bunny
---
Hailing from Chicago, Beach Bunny is a musical project by Lili Trifilio with added band members Matt Henkels, Jonathan Alvarado and Aidan Cada. Trifilio describes her music as "sadgirl" surf and indie pop with lyrics written from experiences as a female musician and of course, her romantic relationships. Prom Queen was just released this month on 18 August 2018 and features a multitude of sadgirl anthems, including "6 Weeks," "Painkiller," and the album title track name, "Prom Queen."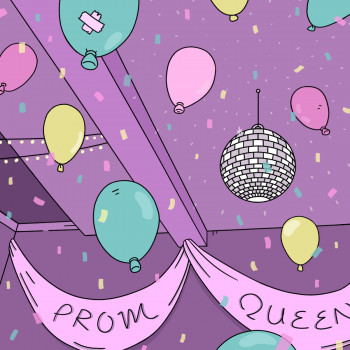 "Painkiller" goes in head first with a strong guitar riff and introduces the metaphor of the type of pain the relationship is causing. The signature surf rock vibes of Beach Bunny's sound comes in full swing as Trifilio gets into the chorus, bringing up those anxieties and questions that are running through her mind. The feeling of doubting someone and their intentions becomes confusing, because they're saying one thing while their actions say another. You start to question everything, and even wonder if the pain you're going through is worth it.
After all this time,
I start askin' why i'm stayin'
Were you ever mine?
Are we something that's worth savin'
Every conversation
puts me back on medication
Sometimes, sorry's just
another word you're sayin'
The song gets a little more deep in its second verse, when she brings up another person into the story and mentions her own insecurities about herself. Perhaps the real headache isn't necessarily the other person, but the battle of conflicting emotions that is going through her head.
Do I look like her, does she talk like me?
Been' feeling insecure, co-dependency is
Hard to break when you, never make it easy
Reconstructive surgery, can't fix my anxiety
The closing and bridge of the song perfectly ties up the meaning as well, as it lists different painkillers and summarizes how much relief she needs from this stressful relationship. The slow entrance and build-up of the bridge mirrors the festering emotions of anxiety that have been harboring in her mind, itching for a remedy. The song ends with the same catchy guitar riffs and melody played throughout, and leaves the listener with a somber taste of this headache induced relationship.
Take me to, the hospital
I need Paracetamol
Tramadol, Ketamine
I just need some pain relief
Take me to, the hospital
fill me up, with Tylenol
Tramadol, Ketamine
I just need some pain relief, oh
Beach Bunny are currently touring the U.S. until the end of September, opening up for pop-punk band Remo Drive, along with folk inspired lo-fi musician Field Medic.
♡♡ ♡♡
♡♡ ♡♡ ♡♡ ♡♡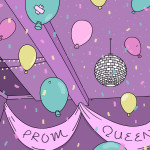 art © Grahm Nesbitt
? © John Tuanqui

:: Stream Beach Bunny ::