Every Friday, Atwood Magazine's staff share what they've been listening to that week – a song, an album, an artist – whatever's been having an impact on them, in the moment.
This week's weekly roundup features music by Noel Gallagher's High Flying Birds, Aidan, BIZZY, Dwight Trible, Andrew Smith, Maty Noyes, Jenny Kern, Hippo Campus, Good Lekker, Claudia Cappelletti, Batsch, The Walters, Girlhood, & Asher Ossn!
•• •• •• ••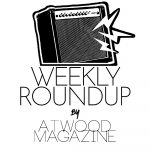 ::  Council Skies – Noel Gallagher's High Flying Birds  ::
Owen Cummings, Herefordshire, UK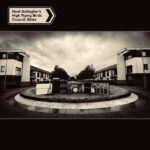 No, unfortunately, it's not the brand new Oasis album we were all hoping for, although, it's the second-best next thing, with Noel Gallagher certainly not looking back in anger in his fourth studio record, Council Skies, released over half a decade on since his last.
Figuring out what a Noel album actually is in 2023 is a complex process, to say the least. The simple days of sitting down and chucking the 'rock' label on any fresh material before carrying on about your business are now long gone. But incredibly, the Mancunian songwriter, now 56, still finds new avenues to create music, as shown by his spacey, disco October single, Pretty Boy, where he teamed up with legendary guitarist Johnny Marr, formerly of The Smiths.
Add to that, "Dead to the World," arguably Gallagher's greatest solo ode to the world yet, uncovering an unseen, mysterious side with obvious Bowie influences within. There is a far deeper inner element to the record leading on from his recent divorce that sees a clearly emotional outburst at times. No feelings have been hidden here, that's clear to see.
It still feels like Noel has many of these tunes ready to whip out the locker at any given moment. Take "Easy Now" and "Think of a Number," which can be mistaken at first for "I Am the Resurrection" by The Stone Roses  due to its drumbeat, as prime examples.
With most of the LP written during the pandemic in 2020 & 2021, it gave Gallagher plenty of time to polish up finishing touches and gather together an orchestral army. After all, it was the period where he brought out a demo of "We're Gonna Get There In The End," a reflective track perfectly showing off the controversial musician's vocals, as he switches it up into the major key.
It doesn't quite have the sting and cutting edge that saw his debut self-titled record top the charts but it's dreamy, psychedelic and strongly unapologetic — what we've become accustomed to with the diehard Manchester City supporter for a while now. He recently said in an interview that whatever he brings out, there will be the people who like it, don't approve of it, and then those somewhere in the middle, so this is his reasoning for writing for himself, not others.
Council Skies is nothing groundbreaking, at least in a structural sense, however, on the whole, it's the summer album that everyone can get their teeth into.
Nice work, Noel — now give Liam the call…
:: "I Don't Ever Want a Friend Like You" – Aidan ::
South West London singer/songwriter Aidan has wasted no time in introducing himself this year, releasing five stunning singles in quick succession over the past three months. The latest in that series, "I Don't Ever Want a Friend Like You," is a definitive highlight of Aidan's burgeoning oeuvre, showcasing a vast vocal range and a seemingly never-ending series of gorgeous, golden melodies. With a heavy-herated storyline of cut ties with a loved one, Aidan ensures we not only feel what he feels, but that we also get lost in the heat of a moment of intimate, intoxicating inner upheaval.
I won't meet you halfway
It's fire or it's ice babe
When it comes to you
When it comes to you I'm all or nothing
We got too close for comfort
Being friends just don't work
Don't even wanna try
When it comes to you I'm all or nothing
This new shape don't feel good
Different sides of you
I don't know you like that
You wanna dance around the weather
I wanna dive right in the blue
I don't ever want a friend like you
I don't ever want a friend like you
:: "My Age" – BIZZY ::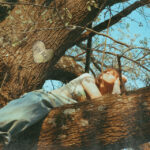 BIZZY lives in a space of anxiety-inspired hypotheticals in newest track, "My Age," independently released last Friday, June 2.
The track is a bombastic rock-infused anthem dedicated to navigating through the tumultuous waters of an age-gap relationship. Though BIZZY is certainly "scared having thoughts about seeing it through," she simultaneously feels herself getting comfortable with her partner's refined taste in wine, and the long walks the two take to her doorstep after every night out together.
"Walking the fine line between trust and anxiety," BIZZY ultimately gives in to her worries about the relationship, begging her partner to answer the question that refuses to stop swirling around her mind: "would you have wanted me at my age?" The melody picks up speed and crescendos to a roar as the musician contemplates all of the reasons why their relationship wouldn't have worked out if they were the same age.
"My Age" is an unleashing of all of the thoughts that have been holding BIZZY back from truly embracing this relationship. The musician encourages listeners to be bold and ask the questions that have been holding them back — after all, asking is the only way you'll find out. So, next time you are feeling a little down about your romantic circumstances, be sure to choose BIZZY as your hype man.
:: "African Drum" – Dwight Trible ::
I'll be headed up to Burlington, Vermont this afternoon for a fun-filled weekend of hiking, biking, camping and sightseeing– but most of all, to catch some of the Burlington Jazz Festival! Of the main talented players performing there this weekend, I'm most looking forward to seeing Kamasi Washington, who I know to be an exceptionally talented saxophone player and enjoyed seeing perform live previously at the Howard Theatre in February 2020 (pretty much the last concert I got to go to for over a year after lockdown set in!)
I've been relistening to some of Kamasi's past works in order to get ready for the festival– including his three-hour opus The Epic, which I managed to get through in several chunks while I was out riding my bike– and also have lent an ear to some of his more recent tracks. A fine example of the latter category is "African Drum," to which Washington provided some of his signature saxophone belting while baritone vocalist Dwight Trible summarizes his affection for the title instrument ("feel the rhythm, feel the rhythm!" he commands in his tenor solo).
Tribe had actually already made some appearances on The Epic and Heaven & Earth by Kamasi Washington, and the chemistry between the singer and instrumentalist works just as well this time around. Other participants who help this one out include background vocalist Megashia Jackson and percussionist Rene Fisher. The results conjure the African landscape in the mind quite well, while also proving that such a setting can be accessible for American musicians in their own right.
:: "Gay Gay Gay Gay Gay" – Andrew Smith ::
Being immersed in a religion can come with benefits. You get a sense of community and you can have hope and faith in something bigger than yourself. A downside though, is that often people that do not fit the mold are shamed and looked down upon. Andrew Smith's "Gay Gay Gay Gay Gay" examines his catholic upbringing creating a prayer to stop future dishonor and shaming towards those that courageously carve their own path. The delicate single features light piano strums and welcoming, heartfelt vocals.
"Gay Gay Gay Gay Gay" is off of his latest album The Garden. That powerful offering displays detailed, delicate pieces that interlace impactful lessons. Through masterful storytelling illustrating themes such as fame, friendship and heartbreak the listener is hooked into his deeply truthful and charming music. Smith's goal is to instill hope in others as they embark on their own journey of self-discovery.
:: "Lighter Thief" – Maty Noyes ::
Singer/songwriter Maty Noyes' latest single is a delectable blend of light acoustic bliss and heavy-hitting emotions all in one. The sun-kissed "Lighter Thief," released in mid-May, highlights everything we've come to love about Noyes, who has established herself as a singular voice (literally and figuratively) over the better part of the past decade. Catchy, warm, and wondrous, it's a gentle and glistening world unto itself that invites us to relax, let go, and slip away for a while.
waist high i wash out into the tide
this way we won't have to say goodbye
i know that you'd only change my mind
i'm so exhausted that i can't move
too many changes in altitude
i think i better stay still tonight
"This song is about loving the anti-hero," Noyes tells Atwood Magazine. "He's the bad boy in the movie that gives you just enough hope that he could turn good that you want him to win (over the classic good guy). It feels like home – sometimes you run away but you always come back to it. It's that feeling when the future is so uncertain, and nothing is safe or guaranteed but you accept it because it makes you feel alive. You do what you can to bring light and happiness, but that's not always the way love goes."
Noyes embraces her connection not with a shout, but with a tender guitar strum and a light vocal line to match. Ready to be a part of our summer soundtrack, "Lighter Thief" is hypnotic, heartwarming, and easily irresistible.
love you lighter thief
hot box the melodies
i'm just trynna slip by
so damn close to me
you barely notice me
turns you on when i cry
so what if we get mad and fight
as long as we make it alright
and to a better me
you would be dead to me
but i still keep you alive
:: "Move On" – Jenny Kern ::
Canadian indie, dream-pop artist Jenny Kern is back at it again with her latest single "Move On." An anthem of self-love, the now Brooklyn-based artist advocates the importance of putting ourselves first, even if that means saying goodbye to people in our life that no longer serve us. The songwriter shares, "This song is about moving on after the end of a relationship. It's an anthem, a sort of charging forward and getting to understand what you want. At first you don't know how to navigate the emotions that are hitting you in the moment so the lyrics toy with that vulnerability. But ultimately it's an empowering way to realize you can heal yourself."
"Move On" is beautifully raw, as her magnetic vocals and heart-piercing lyrics narrate her own experiences of navigating complex emotions. Shimmering synths and pounding drums result in a track that is equal parts empowering and heartbreaking.
:: "Yippie Ki Yay" – Hippo Campus ::
It took me a minute to appreciate this song — with a title like "Yippie Ki Yay," it's easy to write it off without truly listening. After seeing Hippo Campus live, though, I get it. It's pure fun bottled up and exploded in a 4 and a half minute-long song. (When the band plays alongside a trumpeter, with singer Jake Luppen using an auto-tuned microphone, the song becomes that much more exciting.)
The lyrics details life in the wild west, with Luppen singing, "Followed a mirage to a dried up stream / When I heard it like a voice from the sand and the wind / You ought to wake up or get lost to the noise / Ride on, sunrise in the east / With the whole world laying right at your feet / It's coming into focus, coming into focus / Coming into focus, coming into focus."
Even the YouTube visualizer features an animated horse running. With this track included on Wasteland, I wouldn't consider it the best of Hippo Campus' originals. ("Vines," "Poems," "Bad Dream Baby," and "baseball" are pretty untouchable.) Still, "Yippie Ki Yay" ushered in Hippo Campus' latest era — completing their 2023 unhinged "Eras tour."
:: Portraits – Good Lekker ::
Eora/Sydney-based indie rockers Good Lekker have been a favorite for a long time now, and their latest EP is yet further proof of their undeniable talent. Released March 10, Portraits is a six-track revelry filled with seductive, soaring melodies and rich harmonies set to sweltering beats and captivating grooves. It's dance-y, it's hard-hitting, and it's the kind of smile-inducing collection that promises to lift even the moodiest of spirits.
"The theme of Portraits builds on what the lead singles explored – the uncertainty of your mid-20s and a lingering fear you've followed the wrong path in life," the band explains. "This isn't a conceptual album – we feel that Portraits is a snapshot of our lives and a reflection on our fear and anxieties. It's more musically mature and content than past Good Lekker offerings. It's more introspective and self-critical than our back catalogue as well."
The EP's first song "Death Scroll" (following the minute-long entrance "IN 2") is a perfect introduction to Good Lekker's sun-kissed churn, with rollicking, radiant guitars and unrelenting drums reminiscent of bands like Bombay Bicycle Club and Bad Suns. Atop it all, lead singer Josh Fahy is a formidable force, with a spirited, emotive voice that sounds as good shouting anthems at the top of his lungs as it does in heated, heartfelt whispers.
The EP's third track and single "Show I Care" is an instant highlight, melding the catchy and cathartic into one 3-minute roller-coaster of a good time.
"This was one of those songs that I ripped 6 pages of lyrics out of my notebook before saying to myself 'screw it, let's keep things really simple,'" Lehy tells Atwood Magazine. "'Show I Care' is a fun song – it's a straight-up indie pop/rock song and a crowd pleaser. The lyrics need not be too profound. 'Show I Care' and the songs we recorded with it all ruminate on a similar topic – the tumult of mid twenties and all the spinning parts of our rapidly changing lives."
"The particular flavour of angst assumed by 'Show I Care' is a fear of letting your loved ones and those closest to you down. It reflects a fear of dragging them along for the ride while your collective aspirations start to look foreign to yourselves. The second verse is an almost verbatim reproduction of what I've heard continually for the past twelve months. Friends I used to see all the time keep asking me 'Josh! Where have you been?' I don't have a good answer to that. I just say something like 'I've been here and around the place I guess.' Is this life now? Am I suddenly someone who had friends once and has old friends now? I could have sworn I'd once hated this kind of person. Oh well."
Good Lekker sound better than ever, and they even look good doing it. Props to one of Australia's best and brightest, continuing to dazzle and delight.
:: "Mine" – Claudia Cappelletti ::
Italian singer/songwriter Claudia Cappelletti speaks out on social justice in her new single "Mine." Narrating the desperate need for equality, the empowering track urges listeners to help join the fight for women's rights. Speaking about the inspiration behind the song, the artist shares, "As I traveled as a singer around the world so many times I got to live in underdeveloped countries where many women and girls continue to experience discrimination because of their sex and gender. I can't deny the anger I felt for the injustice those women have to face in their everyday's life."
"Mine" soars brightly with anthemic guitars and strings, while Cappelletti's determined vocals ascend fearlessly above the driving and relentless percussion. Evoking a sense of power and momentum, "Mine" is the soundtrack for those who want to fight for change, giving a voice to those who need it the most.
:: "Too Few" – Batsch   ::
This track was presented to me as an example of "dark disco," a concept that I found to be both intriguing and oxymoronic. Isn't disco that upbeat party music that we see all across the movie Saturday Night Fever? What's so "dark" about that, exactly?
Well, it turns out that Batsch, a duo from Coventry in central England, managed to have a go at this very premise. The resulting track, "Too Few," certainly doesn't sound too glum musically– it's got a cool drum loop, some plucky guitar strings, and a "high-tuned, 'unmuffled', jazzy sound… courtesy of a mid 1960s Olympic drum set, acquired from [their] school music department many years ago." What puts the "dark" in this "dark disco" track is apparently its lyrical inspiration. "I was struggling with some personal issues last autumn, though clearly in denial, so I was just trying to laugh it off," Mason Le Long, one half of the duo, explains. "The lyrics were supposed to be poking fun at my own state of mind, but it was only on reflection, listening back a few weeks later, that I actually came to terms with what I was experiencing, and how it's reflected in the song."
Props to Le Long, along with his creative ally Matt Rheeston, for staying virtuous in the studio throughout those tough times. If this is what is to be considered "dark disco," then gimme that night fever, baby.
:: "Stuck In My Ways" – The Walters ::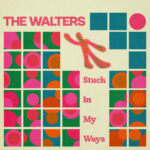 Smooth indie pop outfit The Walters share their tranquil, hypnotic release "Stuck In My Ways." With intoxicating falsetto floating over warm, wistful soundscapes the track melts like butter across our ear waves. That blissful backdrop contrasts the message of getting repeatedly scolded by a partner, yet not learning from your mistakes. The infectious, playful visuals showcase the group in a variety of competitions such as sac race, a hot dog eating contest and corn hole.
The Walters are best recognized for their hit "I Love You So" which blew up on TikTok in 2021. The five-piece has gained a large and loyal following with fans gravitating towards their easy-going, serene sound. This has that same lush laid-back quality while adding groovy, funk-fueled flair.
:: The Lowdown – Girlhood ::
It's no secret that Girlhood's Tessa Cavanna and Christian Pinchbeck have incredible musical chemistry – 2020's self-titled debut album remains a personal favorite, and its final track "The Love I Need" was featured in my 45th Editor's Picks back in the day – but the genre-bending R&B duo have never sounded quite as special as they do on their triumphant sophomore LP. Released April 21 via AntiFragile Music, The Lowdown is is a singular venture through the neo-soul world filled with radiant sonic light, deep grooves, breathtaking vocal performances, stunning drumming, and inspiring harmonies. It's achingly intimate and larger-than-life – a celebration and a reckoning all at once (sometimes at the same time, if you're listening to a track like "Elevator").
From the charm and churn of "Manhattan Street Band" to the sweet horns and heated vocal cries of "It Must Have Been the Devil," to the raw passion embedded deep within the folds of "Do It Right," The Lowdown is utterly intoxicating. Whereas some artists offer listeners a hint early on about where they're going, Girlhood keep us guessing throughout thirty-five minutes of near-constant evolution.
"Do It Right" captures so much of the spirit and warmth of Girlhood in 2023, so perhaps it's no surprise that it served as the record's lead single earlier this year.
Down for the ride
These feelings just grow
This feels so right
Baby I can't stop shaking
Where are you going?
Where are you at?
Baby it's time for when I can't look back
Need to know if you're down
Down for the ride, boy
Do it right
Love me right
"'Do It Right' is a funky, effervescent dance pop track that bursts with NYC block party energy," Girlhood tell Atwood Magazine. "As you delve into the track you'll find yourself on a hot Brooklyn stoop, watching kids play in an open fire hydrant, playing hopscotch and jumping rope while their parents grill and bask in the afternoon sun."
"The lyrics of the song focus on the infatuation and intense gut feelings one gets when they're really attracted to someone, and trying to coyly hide the emotion as the relationship slowly builds. The words act as the true feelings one has, with the upbeat instrumentation being the restraint to see if this will workout and that the two people can "Do It Right.'"
Intimate yet expansive, immersive and truly irresistible, The Lowdown is the smile-inducing soundtrack this summer deserves. Lend Girlhood your ears and prepare to be amazed.
:: Heavy Burden – Asher Ossn ::
Asher Ossn wasn't kidding when he named his debut EP Heavy Burden: The 22-year-old South London singer/songwriter has a knack for creating hauntingly visceral, achingly cathartic dark pop, and his four-track introduction, released May 25, taps an especially raw nerve. Featuring his breathtaking debut single "Bound" and the recent heart-on-sleeve reckoning "Hopeless," Heavy Burden hits home through a tastefully curated mixture of intimate lyrics and deeply vulnerable vocal performances, all supported by a soul-stirring blend of gentle and course, cool sounds.
Nowhere is this striking juxtaposition better employed than on "Hopeless," whose gut-wrenching blend of tender acoustic warmth and chilling distortion collide and coalesce into singular, exhilarating, and quite jarring atmospheric environment.
"Sonics can sometimes communicate a message more than words," Ossn tells Atwood Magazine. "I feel that's the case with 'Hopeless.' It sounds like what it represents, which is a journey of highs, lows – conflict, longing and in between. It comes from a place of wanting things to work out, to fix what seems unfixable and the process of starting over because you're not willing to address the root cause of the issues. To some degree the lyrics are surface level, but I think that can be a more honest reflection of the situation. When I wrote 'Hopeless' a few years back, I didn't approach it with a strict storyline; it just happened."
For all its propulsive and heavy qualities, Asher Ossn's debut EP is a deeply cathartic listen. Give Heavy Burden a spin and let this newcomer singer/songwriter lift the weight right off your shoulders.
— — — —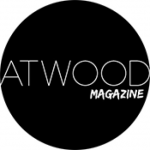 :: Weekly Roundup ::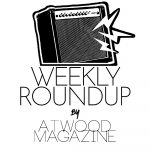 ---
:: This Week's Features ::
---