"Seoul sisters" Meg & Dia are back from their seven year hiatus with their fifth album, happysad, a collection of some of the most brutally songs they have ever written.
— —
At one of the most iconic venues in Los Angeles, fans line up to see a band they probably discovered more than a decade ago, while they were still in high school. As they begin to pile into the Troubadour, sisters Meg and Dia Frampton warm up backstage and prepare to perform to a sold out venue.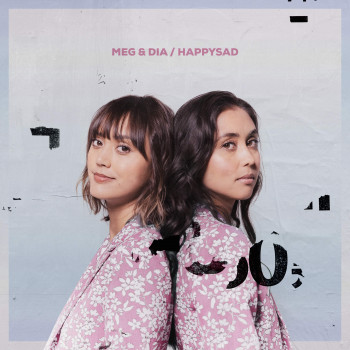 Meg & Dia released their fifth studio album, happysad, two months ago, on Pure Noise Records. It's the first album they've released since the band announced their official disbandment in 2012, and the first project they've released under both their names since Dia went solo in 2011. The two sisters gained popularity in the Myspace music scene back in 2006 after the release of their second album, Something Real, which reached #12 on the Billboard Hotseekers chart. It features some of their biggest hits like "Monster," and "Roses." happysad was a surprise release, though many fans speculated they were in the works of releasing new material when they announced they'd be playing the Vans Warped Tour this past summer. 
"It was so fun. Warped Tour was one of the first things we did as a band together back then, so it all sort of came full circle. I think it was perfect because we got to perform with a lot of old bands that we used to love and still do listen to, meet up with a lot of old friends. Warped Tour feels very familiar and like family. It's very special," Meg said.
Although the two felt comfortable doing their own thing for the past few years — Dia writing her own music and acting in L.A., Meg opening up a coffee shop back home in Salt Lake — somehow they both realized, at the same time, that the desire to play and write together again came back. While Dia had been writing her own music during their time apart, she admitted that the missing piece was the people that came along with her during the journey. "I was missing the camaraderie of family on the road — having these adventures together — you feel like you're sharing an experience rather than in your own bubble," Dia expressed.
The two sisters eased their way back into songwriting, by first going to a therapy session together to relieve some of the tension that was built over the years. Even prior to communicating what was going on in both of their minds, Meg knew that the simple fact that they both showed up to their session created a safe space where they could open up to each other. Showing up to the office meant that the both of them had good intentions and wanted to work on their relationship.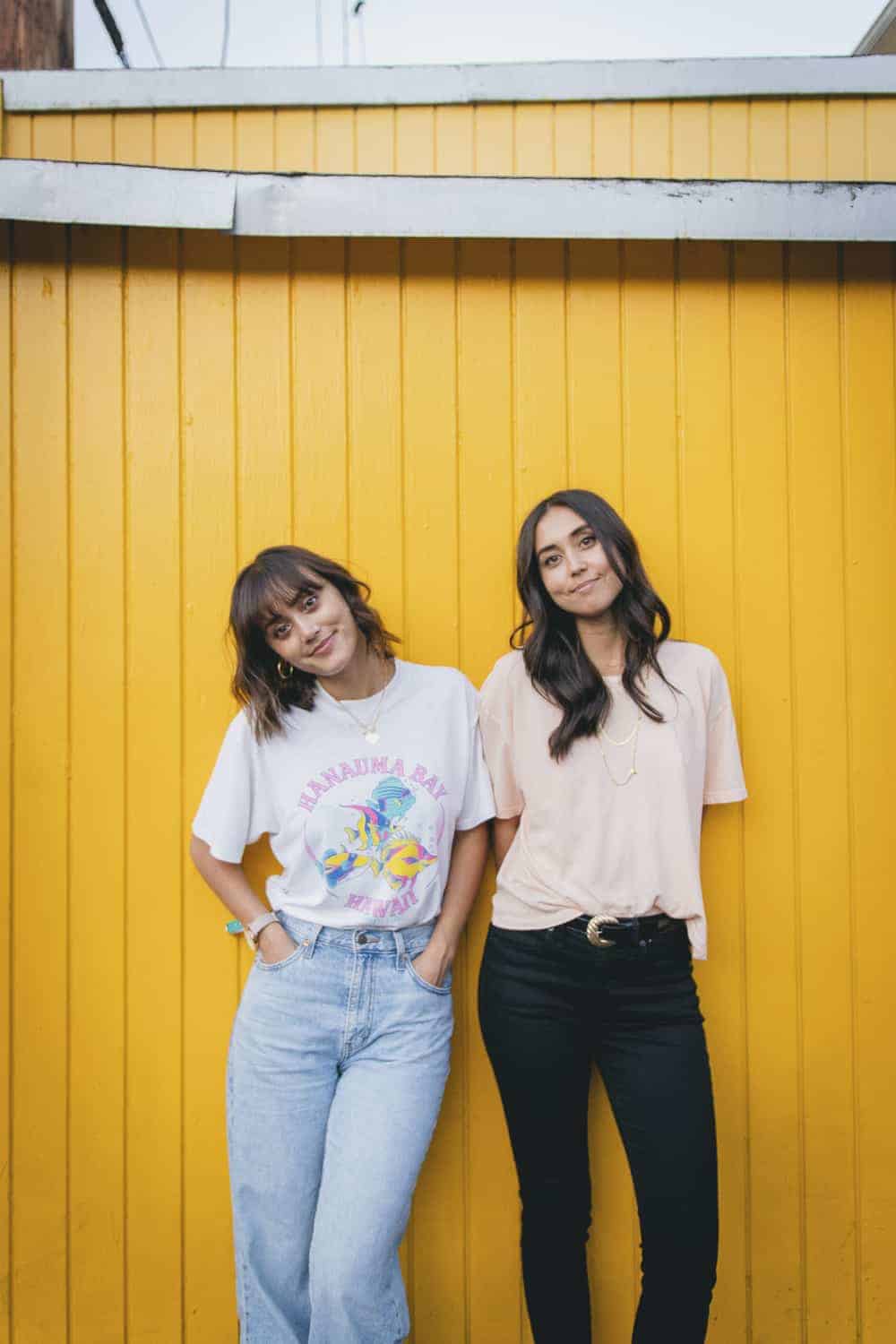 When Dia called Meg to start writing again, she already had the intentions of writing an album. For Meg, she reluctantly agreed but soon started to realize how serious she was, and jumped on board. Since the two live in different cities, it was a new process for them to write songs separately then send it back and forth to each other. Despite facing a new challenge, it helped them get their footing back. Meg flew to Los Angeles every once in a while to help with the album; every time she left she felt that there was definitely a strong energy behind their songwriting this time and it made everything flow seamlessly.
Happysad is admittedly unlike previous Meg & Dia albums, with its lyrical nature and very present electronic flourishes, and their past discography composed of lyrics inspired by cult novels with a heavy acoustic guitar. Now much older and more mature writers than they were as teenagers forming the band, this album is a lot more sincere and sometimes falls into dark, uncomfortable places. 
"We took a lot more time to think about what we wanted to say, how we wanted it to sound, what we were going through at the time and how we wanted to express ourselves," Meg reflected. "This time, it was more intentional that we were honest."
A few tracks that reflect this sentimental place include "American Spirit," and closing song "Dear Heart," which both uncover the dark thoughts our minds can go to. Although it was difficult for Meg to open up to these ideas at first, Dia helped her overcome those fears. By letting herself be okay with talking about something so uncomfortable, it may inspire others to be more open about it, too. "American Spirit" was something very personal that Meg was going through — an existential crisis of not knowing where your life is headed. Adding the fun and upbeat sounds to the song definitely made it a more light-hearted subject, and allowed her to let go of that anxious feeling. 
"Dear Heart" also came from a tough moment in Meg's life, where she felt very depressed and didn't know where to turn to. "I had gone to therapy, I talked to my mom, I talked to my friends, and it was great to have their support, but it just came to a point where it was so rough I knew the only way forward was through myself. I had to sit and figure out and be with myself and see if I could help myself through that hard time. That's when I was like, I have to write a letter to my heart, I got to see what this is about. It came from this very honest, literal sense," Meg said.
While recording the album in secret was a fun and mysterious adventure for the two sisters, they are more than happy to be sharing it with their long-time loyal fans. Selling out multiple venues across America, Meg & Dia have found comfort in performing with each other and their fans who crave that late 2000's nostalgia.
"For the next two hours, we want you to be 15-year-olds with us," Dia said to a packed Los Angeles crowd. The setlist was the perfect balance between Meg & Dia's latest material off happysad and their older songs from previous albums such as "Nineteen Stars," "Setting Up Sunday," and "Fighting for Nothing." 
Everyone in the room could tell that the spark and connection that the sisters have while performing is still very much present. The two lit up the room once they hit the stage, and the energy they had reflected upon the audience. Although everyone was mostly excited to hear the abundance of throwback songs, they were also stoked to hear songs off happysad. Everyone was a witness to their loyal and true fanbase.
Although there is an obvious agreement between Meg and Dia Frampton to move forward in this new chapter of their music career, there is still that familiarity and spark of the past they want to hold onto. Time apart is definitely something that these two sisters needed, and eventually helped them become stronger than ever.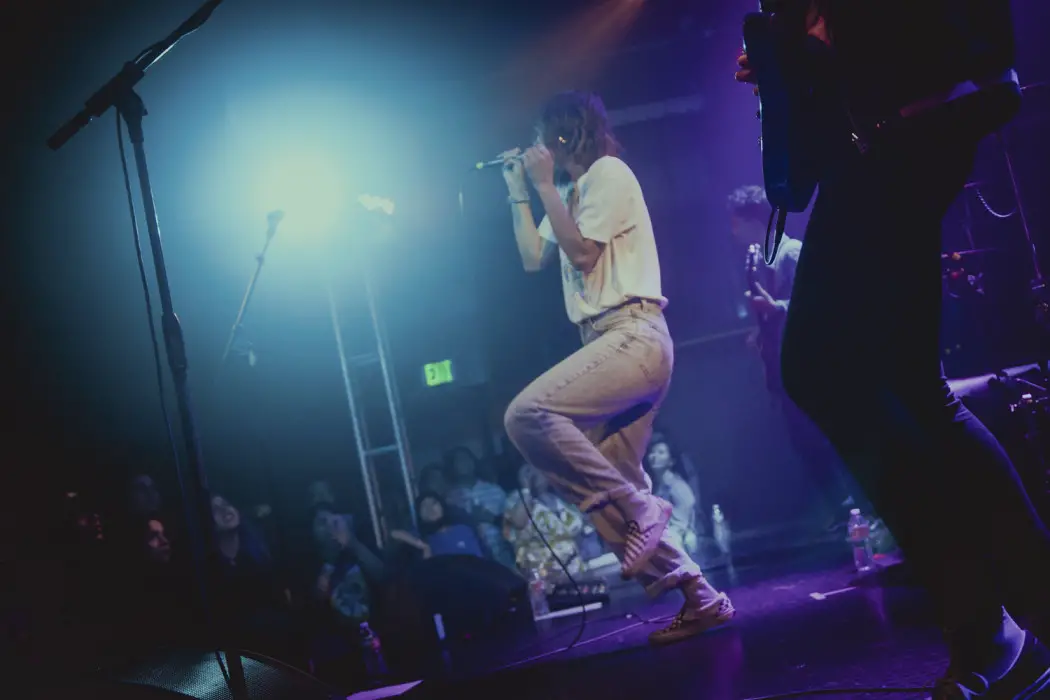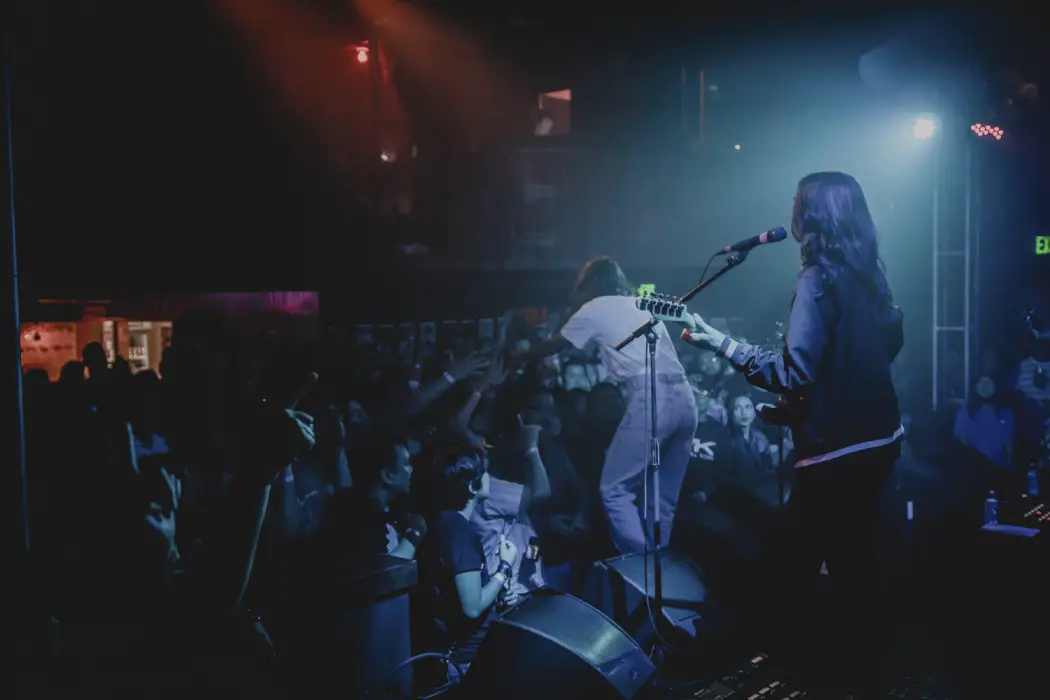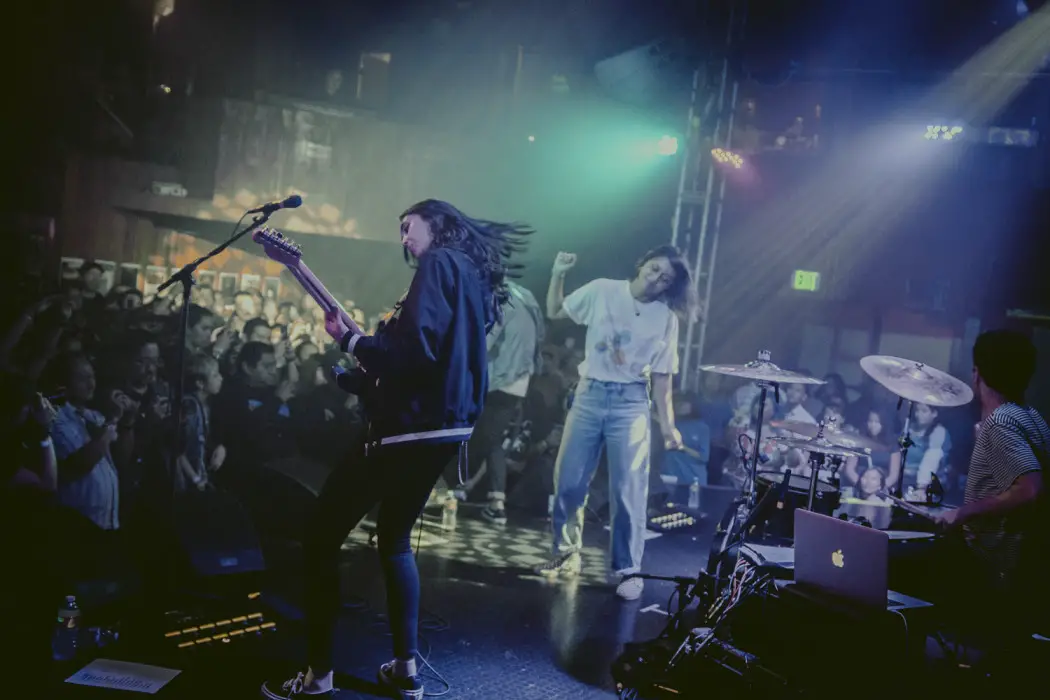 — —
?© Caitlin Ison
:: Stream Meg & Dia ::
---