Tragically submissive and optimally off cuff, Billy Changer has shown a near mastery in their knack for not fitting a specific niche. This time around are Billy Changer changing their tune, without losing any of their quirky charm? Three new singles have dropped from the Lolipop/Burger Records artists, all of which show a potential for a very adhesive, naturally flowing album — something unique from their albums released in the past.
Listen: "New Year Dreams" – Billy Changer
---
Simplicity doesn't always equate to pleasurable artistic material. Simplicity can remove the complexity of the work and stifle an ever expansive musical experience. Yet, simplicity has made Billy Changer's songs ever the more pleasing, while the complexity of the albums can either add confusion or showcase Billy Changer's many unique musical influences.
"New Year Dreams" is both simplistic and complex. If the title of the song didn't give it away, there's some holiday themes present here. The protagonist of the track is looking back fondly on the year that had just past, even if his love interest isn't able to be with him, and he wishes they could be for that one New Years kiss. It's an endearing, light hearted, perky song with simple harmonies and sugary sweet guitars. The single showcases a more pop motivated direction, but maintains musical sensibilities attributed to the 80's, synth, obviously, included.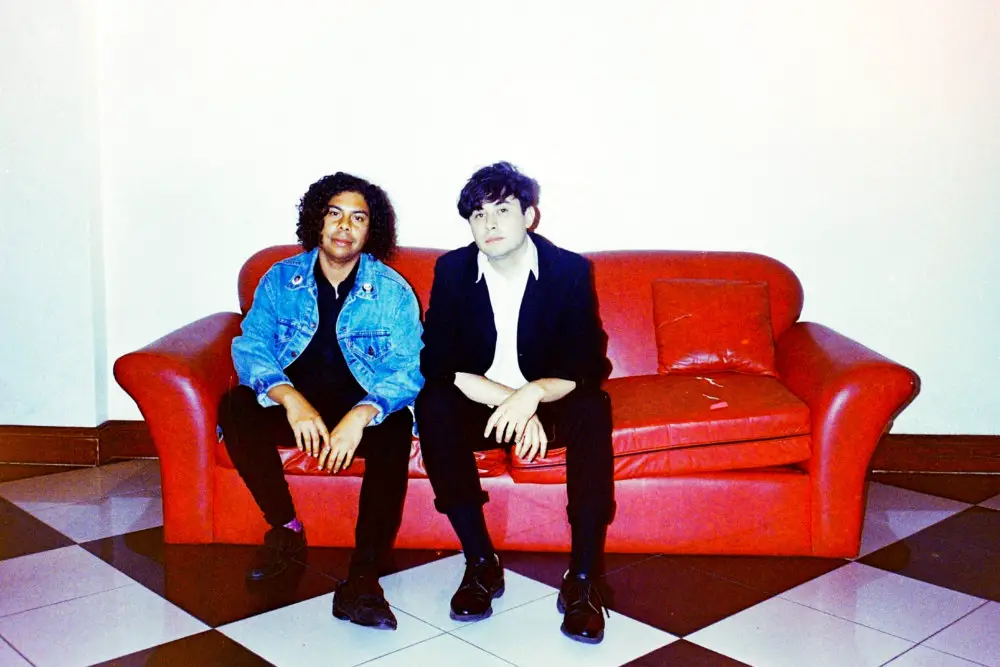 Billy Changer calls Echo Park in LA home. Lolipop Records has been releasing their music since their debut self-titled release in 2014. Lolipop is the record label for garage rock darlings — toting artists that teeter on the edge of 80's pop and 90's grunge rock. Billy Changer fits right in, yet never follows a strict line of one solitary genre.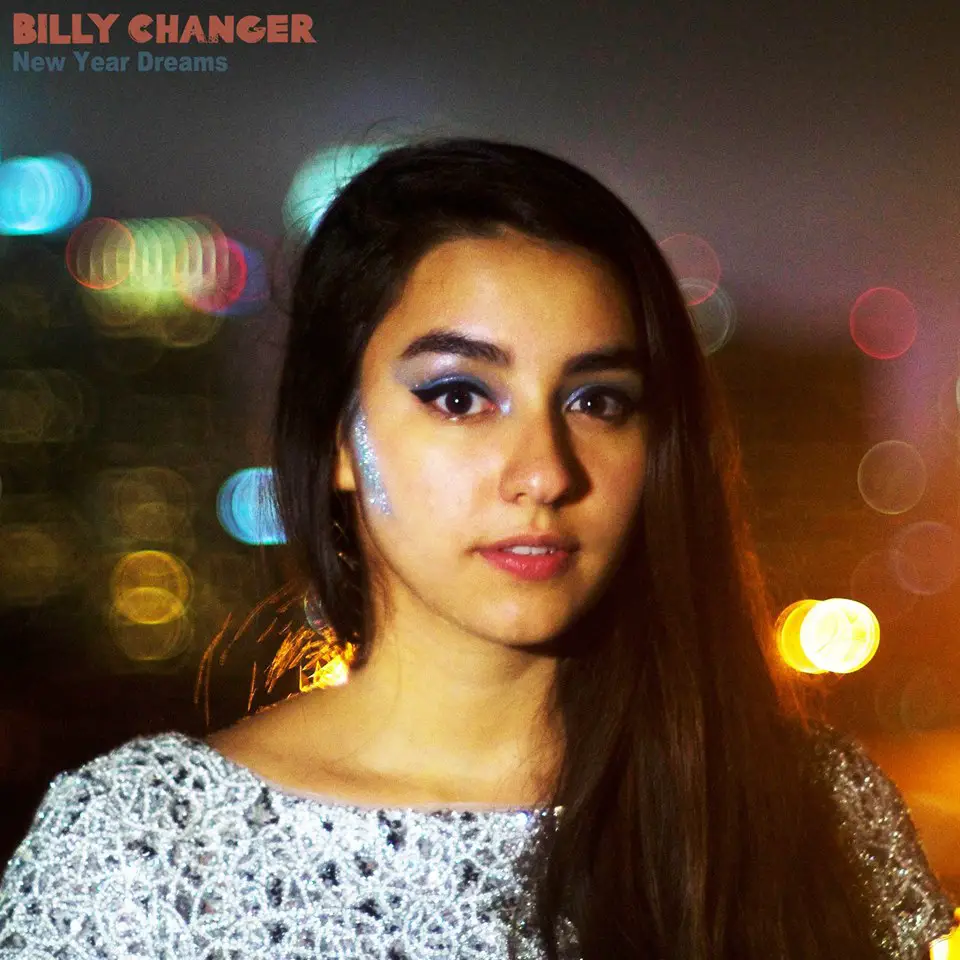 Billy Changer has been busy touring since the release of their first album three years back. The group just finished a US tour opening for BRONCHO and last year did the same with Burger Records megastars, The Growlers. Touring so frequently with bands that are arguably more well-known certainly has it's perks. Billy Changer has had the opportunity to play sold out shows and reach a more expansive audience than they would've been able to had they started out headlining tours.
Although "New Year Dreams" is Billy Changer's latest single, like many musicians, they released a version of the song titled "New Years Dreams" on May 7 in 2016, over a year ago. The earlier version is merely one minute and three-seconds long, while the more recent version peters out at 3:23. Billy Changer's original interpretation of this song is an acoustic version. It is twangy and folky, without any of the added glitz that makes the newer version such a successful, catchy pop hit. The unplugged version of the song can be found at Billy Changer's bandcamp on Mutant Mixtape. Since Mutant Mixtape dropped on bandcamp, Billy Changer released the EP, Light And Shadow Under The Olive Tree, in October 2016. Out of the three singles Billy Changer has released over the last few months, only "Best Of Fortune" hasn't been released prior, which, as stated earlier, is not uncommon practice for musicians. Plus, Billy Changer has done an incredible job of remixing these songs, making them feel new, fresh, and even more purposeful this time around.
If Billy Changer's newest singles point to anything, it's that a new LP from them will be their strongest, most sensible to date. They are curating a dreamy eighties, shoe gaze, pop that won't be easy to replicate. "New Year Dreams" has us planning our holiday playlist, in the middle of July. But, why wouldn't it? It's the perfect pop song for any time of season.
— — — —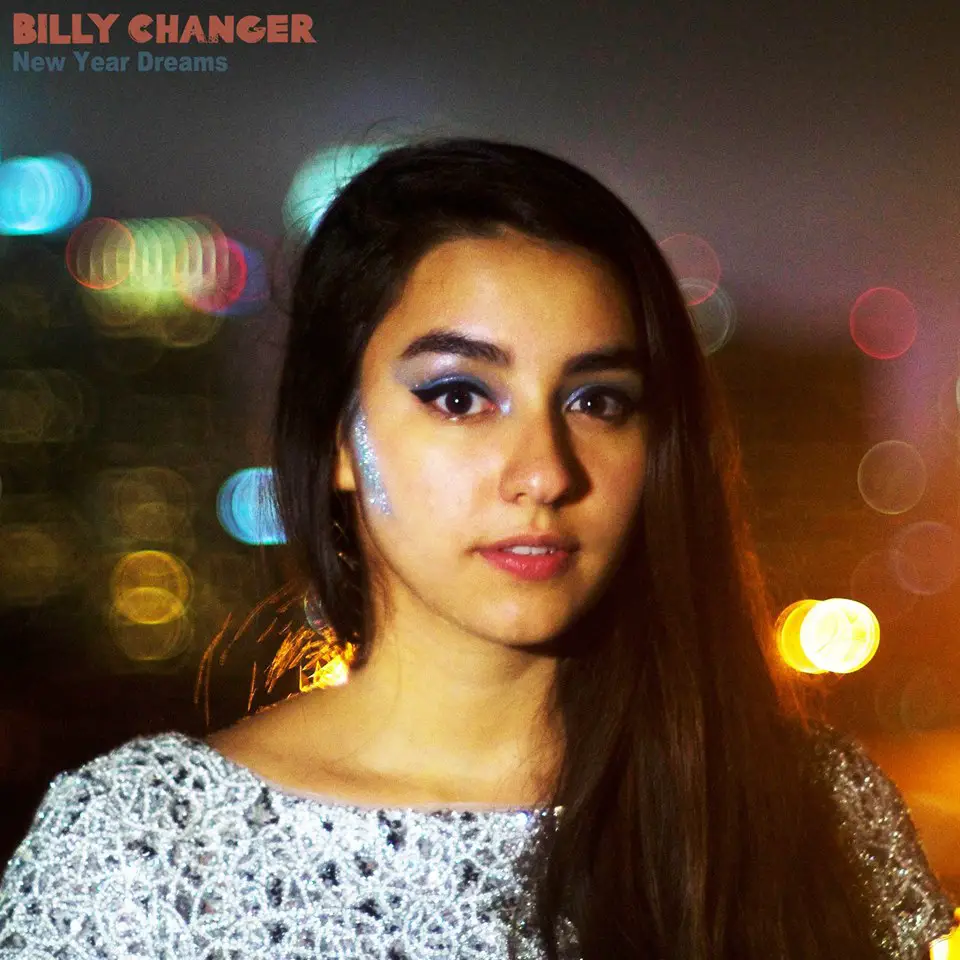 :: Listen to Billy Changer ::