South Florida's Hush Forte zooms in on himself and his world on the aptly-titled 'Look Closely', a breathtakingly honest, intimate, and vulnerable project that effortlessly bridges the hip-hop, soul, alternative music worlds.
for fans of Zaia, Pusha T, ToBy
Stream: "Impulse Purchases" – Hush Forte
---
And I might fall down on my face, I would die for it every time, stay on the right course pulling my weight…
Darkly intimate and cinematically soulful, Hush Forte's raw new record is an enviable introduction full of fiery passion, purpose, conviction, and vision.
The South Florida artist and producer zooms in on himself and his world on the aptly-titled Look Closely, a breathtakingly honest and vulnerable project that effortlessly bridges the hip-hop, soul, alternative music worlds. Confessional raps and stirring, heart-on-sleeve vocals captivate atop moody, moving productions that light a radiant fire within.
These genes have been passed down,
These jeans from Karl Kani my dad's, wow
I'm a man now,
This my last mile, won't look back now
Peace to my bredren,
Want a piece of my bread
cross your T's dot your I's
Yeah my thesis is decent, my vision…
Worth a million…
Darling I might be broke in my chains,
come add a little bit of diesel in my flame.
I had to pick up where the bad things left off.
Where the bad things left off.
If I was patient, I'd make it rain.
Head cases, we're both the same.
Released October 29, 2021 via AWAL Recordings, Look Closely is just that: An up-close and personal look into the world of Hush Forte, a fast-rising artist, producer, composer, and songwriter hailing from South Florida. It's a self-produced, achingly truthful set of genre-defiant songs that come from, and speak to the heart.
"I think it introduces me as an artist who's going to take it all the way there," Forte tells Atwood Magazine. "I think it sets an expectation of defying genre, ignoring trends, and perfecting the details. I think it sets the foundation of my values, but still gives me space to grow and, in the future, tell the stories of how I've become the man and artist I am today. It covers a lot, but only scratches the surface at the same time."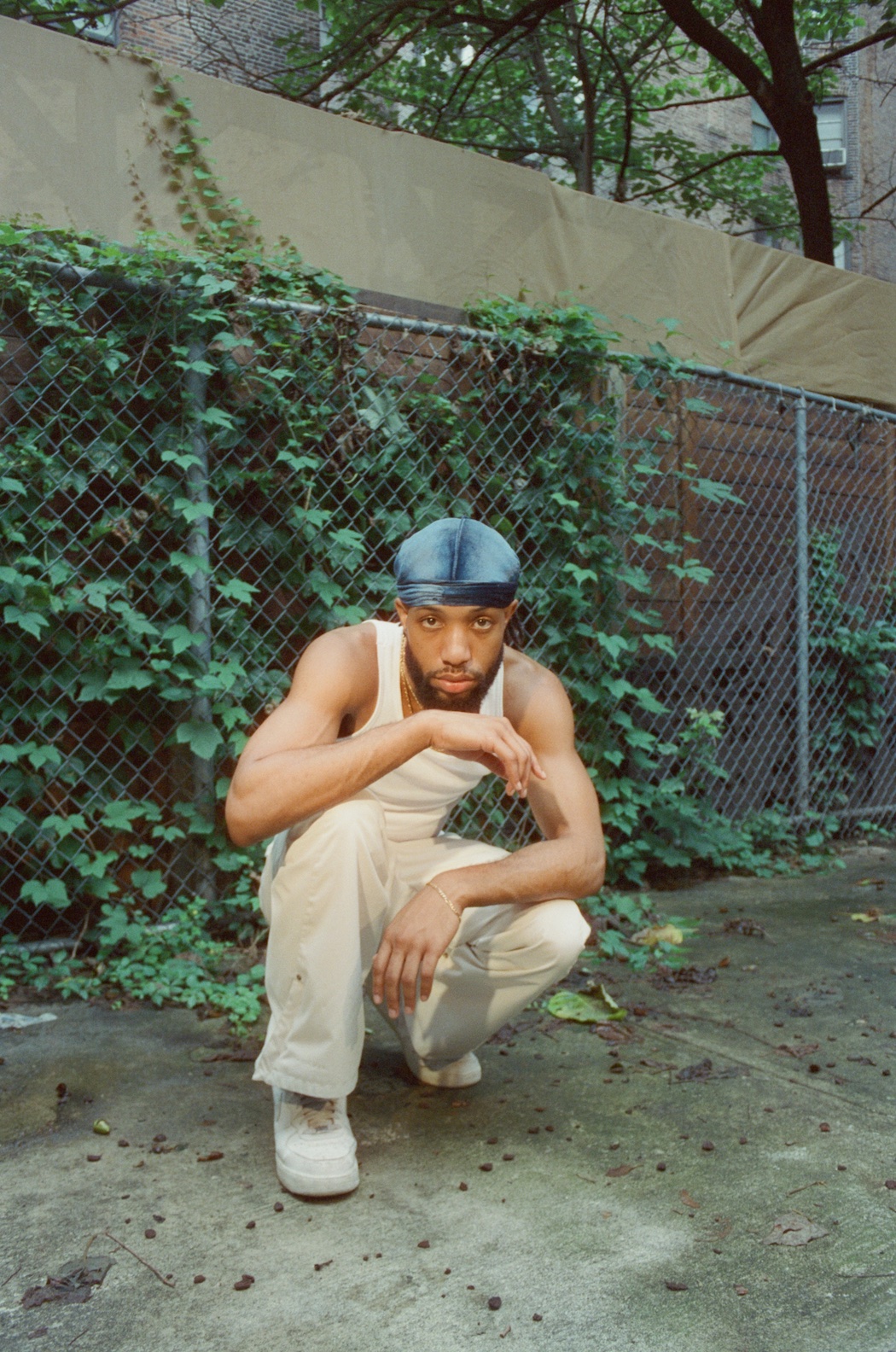 Forte has been actively releasing music since 2018, and in that short time he's managed to rack up millions of streams with sun-soaked singles like 2019's "Summer Girl," featuring fellow South Florida alt-R&B artist Q, and 2019's "DOMINICANA" featuring Aaron and Chicago's Myquale. He released an instrumental full-length record, titled Ardor, in early 2019, and spent the better part of 2021 teasing out singles from Look Closely.
In lieu of labeling this independent release his "debut album," Look Closely has been dubbed a "project," but make no mistake: This twelve-song coming-of-age soundtrack to young adulthood and self-discovery has all the hallmarks of an admirable and deserving debut. Lyrically personal and devastatingly raw, sonically diverse and yet musically cohesive, Look Closely is a journey from start to finish. Forte's melodies are rich, his harmonies are tasteful and nuanced, his singing and rapping is enthralling and expressive, and his instrumental work – a range that includes sparse pianos and synths, darkly churning guitars, hard-hitting drums, smoldering saxophones, and more – sets an intoxicating, immersive tone. Beyond that, the album's features – from Saint Lyor and Love Mansuy, to Q and Native Son – perfectly fit the vibe of an album that readily captures a certain time and place in life.
In short, consider this the artist's "grand opening."
The greatest fault of anyone when everything is said and done
is not revealing how you feel.
Running from your shadows
The fastest are the injured ones the ending's always tragic
We tend to have a habit
Of keeping it from everyone we never allow
A little peek of what is scaring us cause letting out
Will only lead to feeling fearful so we in denial
I know it seems like we don't care to let our people be aware.
Don't let 'em see it hold the tears if **** ever around
I mean I wish that we could let it go, let it go, let it go.
We keep a grip until we dead and gone, dead and gone.
And then they wonder why they didn't know,
No mortal man can keep a secret,
The silence might just be the death of him,
Hiding in darkness is way to easy,
But In the day light the shadows never leave his feet,
The shadows never leave his feet
Tries not see them,
Finds every reason,
To keep his head up to the sky,
hoping the sun might catch his eye
---
"This record is an open journal of everything I was feeling as I finally took the leap of faith into the role of the artist, and more importantly the man I've hesitated to be for so long," Forte explains. "I recorded most of it during the pandemic, in South Florida, in the same bedroom I grew up in. I'm usually pretty isolated already, but being there during the pandemic forced me to be even more alone, which gave me a lot of time for self reflection. On top of that, there wasn't much going on in the world to be inspired by, so I felt like I was experiencing more exciting things in my head than I was in real life."
"I think the execution changed a bit, but the vision was always the same. I knew I wanted to make a record that was honest and authentic. Something that showed the full range of my musical interests, as well as the full range of the emotions I was experiencing. I knew I wanted to fully produce it myself. I wanted to handcraft the exact album I felt was missing from what's out already. I wanted to put my best foot forward despite it still being early in my journey. I wanted to make a project that people would compare to some of their favorite artists' 2nd or 3rd projects.
Describing the music as a "captivating psychological adventure," Forte explains how the project's title speaks for the deeply vulnerable content within. "['Look Closely'] came from the idea of fixating on a certain feeling or experience," he says. "Like getting deep into it, questioning it and trying to understand it. I was fixating on feelings like nostalgia, impatience, ambition, skepticism, fear, pride, confidence, gratitude, bliss. I was really just trying to express myself better as an artist. But of course it led to me becoming more self-aware as a man."
Forte cites records like OutKast's The Love Below, Kanye West's My Beautiful Dark Twisted Fantasy, and Frank Ocean's Endless as some of his many musical inspirations. "There's too many to count to be honest," he admits. "Smokey Robinson, Prince, Shuggie Otis, Pink Floyd, Lil Wayne, Pharrell, Kendrick, sh** – even Drake! Anything that excites me, I just kind of add it into the blender and see what it turns into. Producing, recording it, and doing some of the mixing by myself gave me the power to tweak these songs to my will and add or remove elements at any moment to help me tell this story."
That story begins with the interlude "Bliss Chase," an elegant piano-driven instrumental that seamlessly melts into the vibrant, emotional, and irresistibly catchy "Impulse Purchases." Forte sings his first lines about a passion for purchasing power, while below the surface he embarks on a narrative that explores his own personal values and ostensive journey from boyhood to manhood. His self-awareness never seems to dissipate throughout these intense self-reflections; these songs are turbulent, but one gets the sense that there is hope for a light at the end of the tunnel.
"I think it really just sets the scene sonically," Forte says of "Impulse Purchases." "All the moody synths that come in and out at the beginning transport you into my head while I'm introducing myself. Lyrically I feel like I set the scene as well. My first line out the gate, "These genes have been passed down. These jeans from Karl Kani, my dad's. Wow. I'm a man now. Won't look back now. Hmm. This is my last mile." I feel like that really just represented me taking the torch from my pops and stepping into manhood. Taking my last couple steps before I jump off the cliff and have to rely on the hope that I'll fly. Taking more ownership of my decisions. Overall the song is about feeling conflicted around the idea of money. What deserves my money, how much should I be spending, versus saving. The idea of money alone has made me hesitate a lot in pursuit of my dreams. So deciding where I place my values really begins the journey."
From there, Forte soars high and dwells in the low.
---
Highlights abound throughout, from the angsty and emotional "Frustration" to the smooth, soul-stripped inner unveiling "Different Paths." Q makes a dazzling return on the crunchy beat-driven, feverishly impassioned "You Understand," and Love Mansuy joins Forte on the pulsing, heavy, and deep-digging "Go Time." A sense of drama and urgency help make "Greatest Fault" one of the album's catchiest and most cathartic moments, while the searing penultimate track "Promise" delivers the album's thickest, hardest, and heaviest beats (not to mention an entrancing, inescapable bass). Elsewhere, the thoughtful "Thankful" finds the artist paying tribute to where he came from, and the ride he's been on: All the people and places that helped shaped the person he's still becoming today.
Forte closes his project fittingly with the beautifully confessional title track "Look Closely." It's an extremely powerful finale that leaves an audience satisfied, yet hungry for more.
"Sonically it glued everything together," he says of the song. "It starts with what's basically a Look Closely theme song that I wrote and composed. Then I perform a verse that explains my takeaways from the whole journey. I explain the importance of the highs and the lows and I show you I've accepted my path. Then, feeding off that, I sing about slowing down and appreciating where I am. "Slow your roll just for old times sake…" Then I start rapping confidently, explaining that any perspective of me outside of my own perspective is worthless. But at the end it transitions into an angsty punk song, and I play devil's advocate to everything I thought I learned. I admit that despite me finding self acceptance, I still worry how I'll be received by the world. I try to numb those worries and end up in a drunk spiral. It's true to how I felt right before pulling the trigger on releasing the album."
---
On the topic of favorites, Forte initially hesitates to choose. "Every track hits something different for me," he reflects. "As a whole, 'Greatest Faults' is one of my favorites because I feel like it really forced me out of my comfort zone. It has a dance tempo but it's kind of dense at the same time. Admitting that I'm struggling to be vulnerable on this song was probably one of the most vulnerable things I've done at the time. So it felt like I overcame a mental block."
"Honestly, I'm proud of this as a whole," he adds. "I feel like very few words (if any) were wasted. So it's hard to choose. I think my verses on 'Different Paths' were really potent. I show how quickly my feelings can waver between confidence and doubt. "Look at my pinky ring. Who does he think he is? In the mirror I see a king. Why am I so self conscious? All about me, me, me. Can't even stare at this TV screen." I go from hyping myself up to wondering if I'm too self-obsessed. At this time in my life I really was struggling to sit through more than 10 minutes of a movie or TV show or even check my phone because I was so focused on trying to make my life a movie and play the lead role."
Dreams and passion, community and humility make Look Closely a multifaceted insight into a young man's comeuppance.
Hush Forte's project explores pride and drive, love and isolation, connection to others and connection to oneself – all while the artist undergoes his own journey of understanding and self-discovery.
"Ironically finishing this project forced me to step back, and look at all these different pieces of myself in one place," Forte shares. "Looking at all my different realizations, and emotions exist in the same space gave me a completely new understanding of myself. It was like looking at myself through prescription glasses after walking around blind my whole life. And then putting it out forced me to be unapologetic about who I am. I don't really have any hopes other than for it to help put me in position to take better care of myself and my family. But I'm sure it will inspire listeners to bring their own feelings to the surface and put the pieces of who they are together. I'm sure it will make people feel seen and validated in a way that feels rare to come across in music. That's what the artists who inspire me have done for me. I know I'll have to be patient though. This is an album that takes time for people to digest."
Thankful for the life I live
Although at times I might trippin' 'bout the minor sh**
Thankful to be here
Thankful you still care
Thankful for all my gifts
I'mma sing my songs
I'ma feel the breeze
These days I swear I think they got nothing on me
Might even smoke some…
Nah
I mean if I please
But to be honest,
the sun on my skin is the only fix that I need
– "Thankful," Hush Forte
Visceral and refreshing, this album has a lot to offer in its stories, its sounds, and its self-explorations: Every listen promises something new. Experience the full record via our below stream, and peek inside Hush Forte's Look Closely with Atwood Magazine as the artist goes track-by-track through the music and lyrics of his latest project!
— —
Stream: 'Look Closely' – Hush Forte
:: Inside Look Closely ::
— —
BLISS CHASE
This the opening to the movie that is LOOK CLOSELY. An instrumental introduction into my world. 
IMPULSE PURCHASES
The idea of spending versus saving, wants versus needs are conflicting to me because I feel detached from material things. How do you know that what your buying is worth paying for until you follow through with it? On this track I'm trying to embrace adulthood accepting its time to make decisions for myself.
FRUSTRATION
On this track I'm being honest about how far away I feel from the things that I want. Feeling impatient on the road to riches. And feeling the need to take that frustration out on people.
DIFFERENT PATHS
On this record I start off confident but end up in a panic, overwhelmed by my fears. Making the decision to follow my dreams forced me to address all the possible outcomes I was scared of. It's a pivotal moment for me in life.
YOU UNDERSTAND
Last year I met my lover who sees me for everything I am, and everything I'm not and accepts me for it all. This song is about meetings so falling in love with that person and deciding to take on the journey of a relationship.
GO TIME
On this track I'm letting the standards I have for myself be known. This is me digging deep to find that motivation to bring my ideas to life.
GREATEST FAULT
One thing I learned about myself while working on this project is that there's sides of me I never learned how to embrace. I'm used to trying to be strong all the time, rarely do I open up about the times I feel weak. This song came to life as I had this realization.
CONFRONTING
On this track I'm admitting to myself that no matter what trials and tribulations I have to go through to make my dreams a reality, I'm committed to it. The journey is the destination.
FAR AWAY
Last year there was a moment where working on the album landed me in LA for a month. That same month my girl had to be in Italy. The song is an open journal of the struggles of trying to keep the fire burning in our relationship while her and I were 9 hours a part and busy in our careers.
THANKFUL
Gratitude helps me to get through the low moments. There's always things we overlook when we're fixated on our mood swings. Making this song was a moment of grounding myself by thanking god for my family, my friends, the highs, the lows, and the fact I'm even living and breathing.
PROMISE
I didn't want my transparency or humility leave anyone confused about my confidence. I can talk my shit because I know how hard I work and I know what I bring to the table. But I know that might be uncomfortable for ppl who are used to an older version of me.
LOOK CLOSELY
This track tooK the longest for me to finish. I made multiple versions of it. It summarizes everything I've felt on the project and takes you through a full range of my emotions. The moral of the story is to slow down and pay attention before life passes you by.
— —
— — — —
? © 2021
:: Stream Hush Forte ::
---