Asheville singer/songwriter Eleanor Underhill paints a hypnotic portrait of depression and inner struggle in "Strange Chemistry," the entrancing lead single off her upcoming album 'Land of the Living'.
Stream: "Strange Chemistry" – Eleanor Underhill
---
When the world seems to be turning in on us, we turn in ourselves. Whether we're going through a difficult time or we're prone to anxiety and depression, our emotions all-too easily grab the steering wheel and throw us into a downward spiral. Getting out of that loop is itself an ordeal, but it helps just a little bit to know we're never alone in these situations. Singer/songwriter Eleanor Underhill paints a hypnotic portrait of depression and inner struggle in "Strange Chemistry," the entrancing first single off her upcoming full-length album Land of the Living.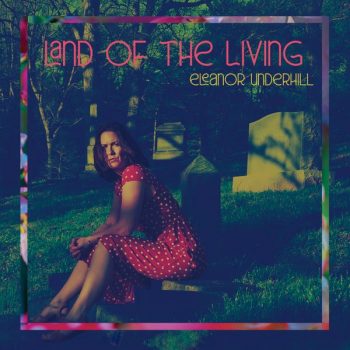 I have no flowers for you
No perfect illustrations
No new songs to play
We've all been passed around like swingers
There's no love and no loyalty
And I have no gleaming, sleek, and able body
Don't do too much gracefully
Working with a wounded mind
that's feeble, meek, and dumbed-down caustically
Atwood Magazine is proud to be premiering "Strange Chemistry," the lead single off Eleanor Underhill's forthcoming album Land of the Living (independently out Friday, August 7th, 2020). A DIY singer/songwriter active for years in Asheville, North Carolina, Underhill debuted in 2018 with the five-track EP Navigate the Madness and has since been spreading light with her layered, immersive folk sound.
A tapestry of sound built off multiple vocal takes and sundry synths, keyboards, and so on, "Strange Chemistry" invites its listeners into a world of emotional upheaval and uncertainty. "I am thrilled to share the first single from my forthcoming album, Land of the Living," Underhill tells Atwood Magazine. ""Strange Chemistry" was mostly recorded in my home office in Asheville, NC. I first composed the song on my banjo many years ago but never found an outlet or album that suited it. I reimagined the instrumental approach with layers of interlocking synths, keyboards, and piano before bringing in some great talent to fill it out with bass, drums, and guitar. Michael Libramento (Dr. Dog, Sara Watkins) brought this cool, almost backwards drum beat while tracking at Echo Mountain Recording Studios. I immediately loved it. Jesse Gentry from The Get Right Band adds bass and Matt Lane from one of my projects, Eleanor Underhill & Friends, adds electric guitar."
While the music is itself an intoxicating and colorful experience, it's Underhill's words that ultimately give the song its meaningful depth. She sings of feeling helpless and alone; of feeling at odds with herself and not knowing what to do about it. She seems to float through life with a series of no's and not's, unable to free herself of this funk. It's a sensation many who struggle with their own bouts of depression know all too well:
And I have no flowers for you
Save them for when we're through
'Cause this strange chemistry
It's made a host of me
Got no media, no money, no letters of persuasion
No good things to say
No purpose and no focus
With insights like ivy
Like a lighthouse on an empty sea
"The lyrics read almost as a laundry list of depression symptoms, which in hindsight, is pretty accurate," Underhill shares. "I was working part-time delivering flowers, and people along the route would always ask, "for me?" You have to constantly let them down – "no, no, sorry, maybe next time." I was also working on a massive series of challenging technical drawings for a book amidst an on-again-off-again relationship. There were a series of stressors that made me feel like failure was looming. I liked the idea of strange chemistry being a parasite that finds a host in someone, and I was that someone. It's a surrender to the fact that my life will never be normal, because my internal make-up is not normal."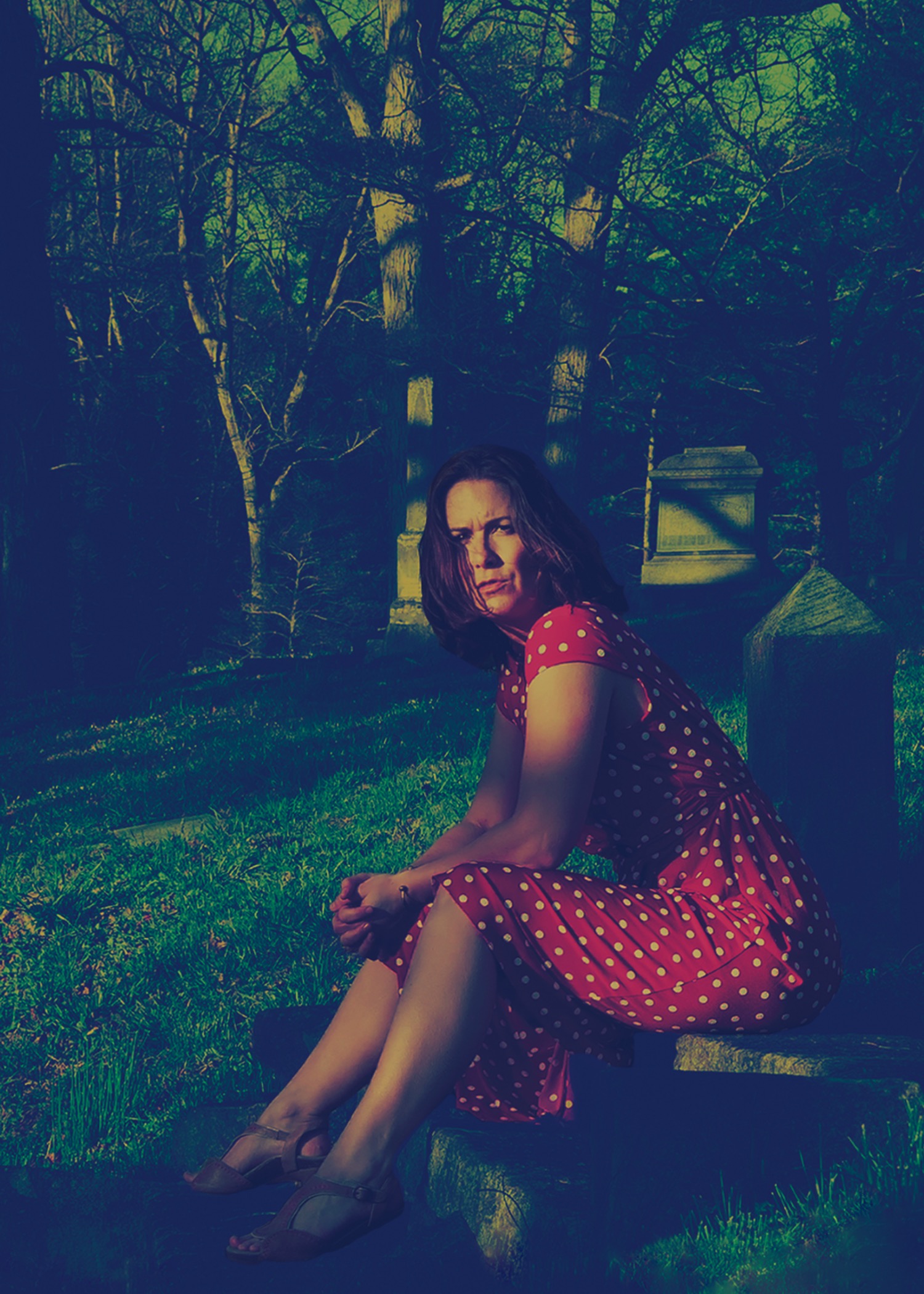 Underhill's music video blends vibrant depictions of colorful, bubbling liquids (things you might expect to see in a chemistry lab) with snapshots of the artist in her element, outside singing to directly to the camera. "The video was a collaborative effort between my boyfriend, Silas Durocher, and me. With ample time during the first weeks of quarantine, I thought it would be visually interesting to play around with some reactive and interactive substances with lots of food coloring. I'm a collector of old bottles, so I had plenty of those to set the scene. We also rain out in a snow flurry a few weeks prior to shoot me lip-syncing to the song at half-speed. I quickly threw on some glam-inspired makeup and went out in the freezing cold."
I hope this song can be an anthem for anyone who feels like they have "strange chemistry." Maybe that's everyone.
We all deal with ourselves differently, and no two people are exactly alike in their experience of depression or emotion at large. For Underhill, spelling out what she was going through provided her with some sense of catharsis and relief; listening to it knowing what she went through, we can clearly hear how she pours herself into this song. Listening to her confront her own ordeal – not offering any answers, but merely acknowledging it and addressing its impact on her – is refreshing; and hopefully, those who are experiencing similar obstacles in life will hear this song, and feel a little less alone in their endeavors.
Eleanor Underhill's album Land of the Living is out Friday, August 7th, 2020, and "Strange Chemistry" is out everywhere June 26. For now, stream it exclusively on Atwood Magazine!
— —
Stream: "Strange Chemistry" – Eleanor Underhill
— — — —
? © Kristen Marie Greene
:: Stream Eleanor Underhill ::
---