Artist-to-watch Brian Dunne welcomes "Bad Luck" as one of those unavoidable facts of life in his liberating and spirited new single, the latest teaser off his fourth album, 'Loser on the Ropes'! 
for fans of Bruce Springsteen, The Killers, Tom Petty, Steel Train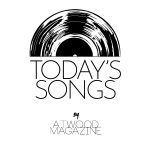 Stream: "Bad Luck" – Brian Dunne
---
---
I did not know it then, Godspeed and say Amen. But bad luck will find you either way…
There's a certain kind of person who plans their way through every day – playing out scenarios in their head, thinking through every action and its corresponding, respective reaction, all to ensure they remain in control of their world and in the "driver's seat" of life. I am not (and have never been) that kind of person, nor is Brian Dunne – and in his latest single, the singer/songwriter from New York City tells us why it makes more sense, to him at least, to live life in the moment and worry about things later. Dunne welcomes "Bad Luck" as one of those unfortunate, yet unavoidable facts of life in his latest single, a liberating and lively rock anthem of acceptance, perseverance, and holding your head high regardless of what life throws your way.
Hey kid, don't mess this up!
'Cause this stuff is not a joke
This joke is not for us, so don't laugh
And I know it might sound easy
But it doesn't come cheap
And it doesn't come fast enough
What do you want me to do
Sit here and wait
until fate has its way with you
I did not know it then
Godspeed and say amen
But bad luck will find you either way
Bad luck will find you
The premise is simple, and the message is (surprisingly) uplifting: If bad luck will find you either way, you might as well follow your heart live the life you want to lead. Released January 26, "Bad Luck" is the candid second single taken off Brian Dunne's upcoming album, Loser on the Ropes (out April 14 via Kill Rock Stars). Dunne's fourth album overall (and his first via KRS), Loser on the Ropes sees the Brooklyn-based singer/songwriter (and one of Atwood Magazine's 2023 Artists to Watch) returning to the solo spotlight for the first time in three years, since his critically acclaimed third album Selling Things released in April 2020. "An intimate and heartfelt new classic, Selling Things is the breathtaking product of anxiety and existential crisis, a record whose passionate folk and stirring poetry resonate in the soul," Atwood Magazine wrote upon that record's release. "It's an album that awakens something deep inside us all – a timeless collection whose songs speak to anyone and everyone still figuring things out."
Of course, Dunne has been anything but quiet in the past few years; in 2021, he teamed up with fellow New York singer/songwriters Don DiLego, Anthony D'Amato, and Mike Montali – each an established artist in his own right – to form the "indie supergroup" Fantastic Cat, a folk rock band whose songs are equal parts radiant, resonant, and just plain fun. They released their debut album, the cheekily-titled The Very Best of Fantastic Cat, in 2022, to which Atwood and others dubbed them a standout force in the folk rock world.
Dunne will be playing double-duty as he pursues both his solo career and that of Fantastic Cat for the foreseeable future, while in the near term he's been laser-focused on his own material – having made his "official return" of sorts at the tail end of last year, with the driving singalong "Sometime After This," a catchy, comforting song with a soothing mantra of inner strength, self-reflection, renewal, and acceptance.
"Bad Luck" serves as the artist's high-energy follow-up to "Sometime After This," contrasting that song's softer sonics with a faster beat, crunchier electric guitars, and vibrant keyboards – all of which hit hard as Dunne, through no fault of his own, emulates some of rock music's greatest names and legacies. From Bruce Springsteen and The Killers to Tom Petty and Steel Train, "Bad Luck" feels at once classic and fresh – and it is this classic rock with a twist sound, combined with Dunne's ever-vivid, intimate, catchy, and visceral songwriting, that makes his music feel at once familiar, irresistible, and as we've said before, timeless.
I looked up, shouted to the sky
I deserve some love, I'm a real nice guy
and I think perhaps you missed me in the brief
When the meeting was adjourned
When you turned to leave for the night
What would you like me to do?
How many hoops of fire
should I aspire to jump through?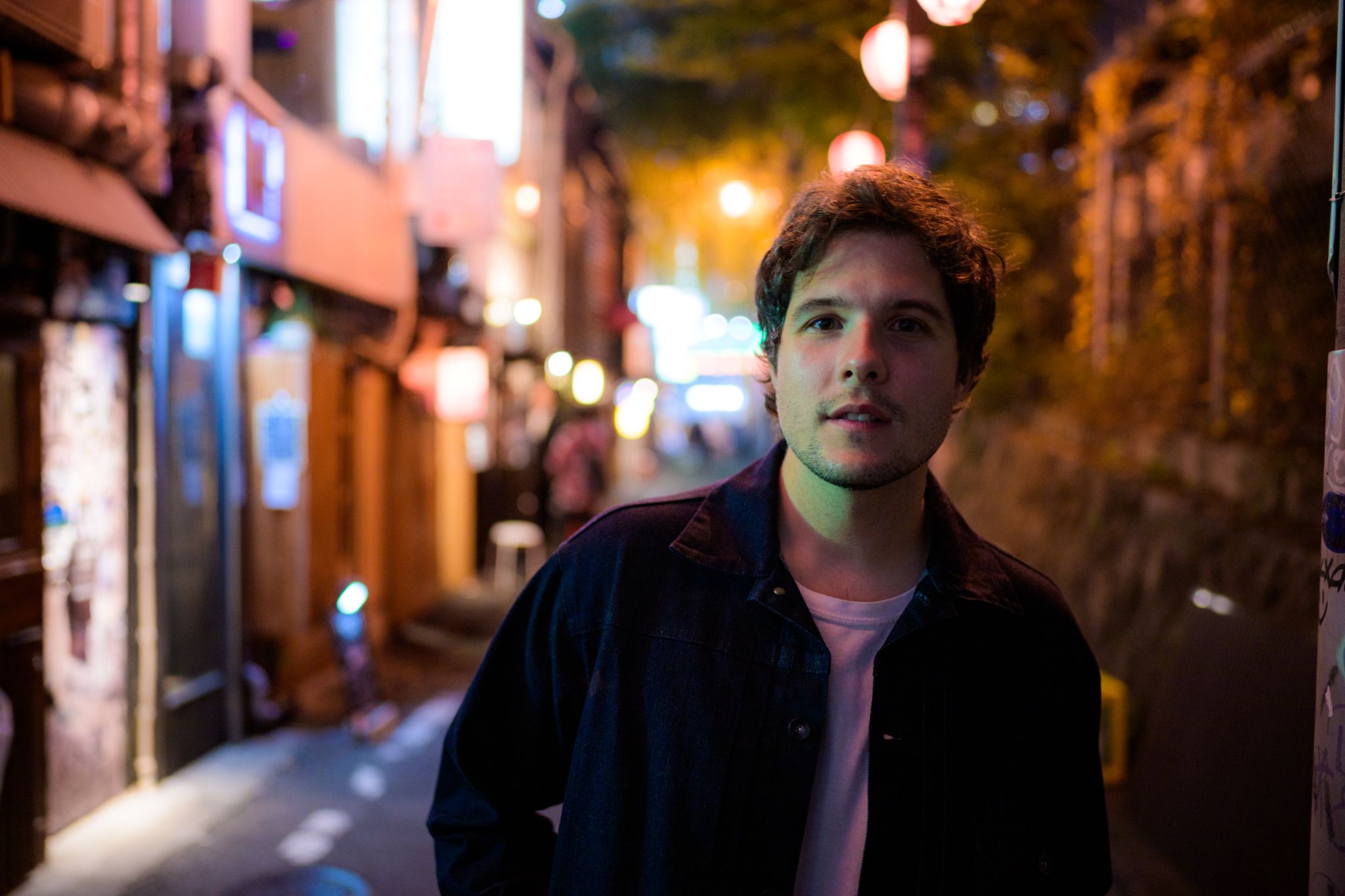 You can be the most careful person in the world and then Billy Joel just drives into your house in the spring of 2004. This song is about that incident.
"Bad Luck" is a great example of Dunne's talents at work, finding him in a space of reckoning and reflection as his narrator learns, the hard way, to stop worrying and disaster planning.
"'Bad Luck' is a little ripper of a song that sums up the main thing I have learned on Earth so far – that you will not outsmart life. It's coming for you," Dunne tells Atwood Magazine. "No one is getting out alive, so even though this song seems like a cautionary message, I actually thought it to be liberating. It's out of our control, so just get out there; you might as well do what you want, because you're gonna get hit with a bill regardless."
"It sounds cynical, but it's not," he adds. "It's kind of like when you're stuck at a dinner you can't afford with a big group of people. You can try to order off the kids menu and play it safe, but when the check drops, everyone's gonna throw down their credit card and it's probably going to be split evenly (unless you make a fuss, and you don't want to be that guy). So you might as well relax, have a few cocktails, order the duck. Have fun. Either way, we're all gonna die."
The song's chorus is its emotional and musical peak – a cathartic climax, as well as a source of wisdom and understanding. It is here where Dunne ekes out a couple of those hard-learned truths about the world, coming to the conclusion that "bad luck will find you either way." On paper this phrase is bleak, and yet it's hard to sing this song without smiling.
I did not know it then
Godspeed and say amen
But bad luck will find you either way
I could not comprehend
You can go ten for ten
But bad luck will find you either way
Dunne has always been the kind of artist who wears his heart unapologetically on his sleeve, and Loser On The Ropes is an embodiment of that character at work: A bold, sincere, and ultimately optimistic album, the record as a whole sees him dwelling around life's darker edges, and finding his way out into the light. "Sometime After This" and "Bad Luck" are both exhilarating examples of this sentiment at work.
"I think a lot of us have internalized this need to say, 'No worries! It's all good!'" Dunne adds. "It's not all good, though. The world's a shitshow right now and we can't fix it if we don't talk about it. That's what this album is all about, both on a personal level and a much broader scale."
An Atwood Magazine artist to watch and Editor's Pick, Brian Dunne is one of the best contemporary singer/songwriters of his generation, and he's proving it all over again. Loser on the Ropes promises to be one of the year's musical highlights, with its first two songs already winning over our ears and our hearts. Get lost in the inspirational wonder of "Bad Luck" and stay tuned for more to come as Dunne continues to tease Loser on the Ropes, out in full this April!
You can stay in the shade and
Never take a vacation
You can live in the basement
Make all your payments
Save all your savings, but no
So what did I learn from it all?
Not that much, but it's not all my fault
'Cause I did not know it then
Godspeed and say amen
And bad luck will find you either way
I did not comprehend
Don't matter where you end your day
No matter what they say
But bad luck will find you either way
— —
Stream: "Bad Luck" – Brian Dunne
---
— — — —
? © Lukasz Palka
:: Today's Song(s) ::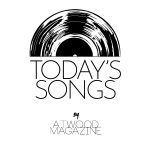 ---
:: Stream Brian Dunne ::