R&B artist Jorja Smith wrote and recorded her emotions about the Black Lives Matter movement and turned it into "By Any Means," a moving song of promise and strength.
Listen: "By Any Means" – Jorja Smith
---
The demands for justice and equality that sparked this year's series of Black Lives Matter protests in America quickly spread across the globe reaching major cities like London, home of Jorja Smith. The R&B artist took her emotion, empathy, and pain and twisted all of it into a new song that cries for change, but also senses hope and resilience for the future.
Written by Smith along with Ezrah Roberts-Gray, her newest single, "By Any Means" is a moving promise of protection for not only her own hope but for her black brothers, sisters, and non-binary. If societal systems don't promise to protect all people, then as Smith sings, the unprotected will protect each other. "Sometimes there aren't enough words, and sometimes words aren't enough," she explained on the day the single was released.
I can see your face see the light in your eyes
I can see the change
Feel the heat of the fire
If you can feel the pain then you know you're alive
Both feet on the line
By any means, I will fight for you
Born and raised in England, Smith crafted her artistry by constantly travelling to London for writing and recording sessions. From taking piano lessons at the age of eight to studying classical music in school, encouragement to pursue music from her father, as well as her Jamaican heritage, serve as inspiration for the unique sound in her songs. Her voice that has risen to the top of the charts in both the UK and the US bring back to life versions of R&B, neo-soul, and grime that modern music has forgotten. Her singularity and sound reflects her admiration for artists like Lauryn Hill, Alicia Keys, and Rihanna who mix in honesty, flair, and a gentle touch to their music.
"The inspiration behind 'By Any Means' really came from going to the Black Lives Matter protest and leaving thinking, what can I do to keep this conversation going?" says Smith. "It's not just a post on social media, it's life." 
"By Any Means" is as much of an empowering anthem as it is a beautiful ballad. If resilience were a sound, it would be this song. Between its dreamscape instrumental, steady flow, and Smith's captivating vocal drive, the track blends together the raw soul of the 90s with a modern beat, providing an easy backdrop for her heartwrenching and moving lyrics to lay on. Rather than filming herself performing the track, the music video showcases the faces of the singer's friends and family, fellow black artists and creatives, and other inspiring black people within local communities. The video beautifully reflects the necessity for culture and proves once again that without black voices, there is so much music we wouldn't have.
Watch: "By Any Means" – Jorja Smith
"By Any Means" is one of the first releases off of Reprise, an upcoming collaboration album organized by Roc Nation that is set to be released later this year. The project comes in response to the Black Lives Matter movement and the obvious need for black voices in any genre of music.
Listen: "By Any Means" – Jorja Smith
— —
? © Rashidi Noah
:: Today's Song(s) ::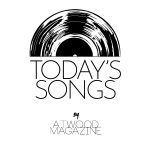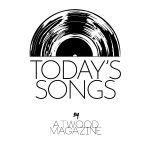 :: Stream Jorja Smith ::