New York City's Fantastic Cat shine with a singular light on their debut album 'The Very Best Of Fantastic Cat', a radiant, resonant, and undeniably fun folk rock record that sees four established singer/songwriters joining forces to become far greater than the sum of their parts.
Stream: "C'mon Armageddon" – Fantastic Cat
---
The goal of this record was simply to have fun, and not care about the results. There were no big plans or goals other than to make a record together and throw it out there ourselves.
Individually they're strong, but together they're unstoppable.
No, this isn't about a superhero team like the Justice League, the Avengers, or the Fantastic Four, but Fantastic Cat are a super group of sorts – and they're pretty fantastic. The New York band shines with a singular light on their debut album, The Very Best Of Fantastic Cat, a radiant, resonant, and fun folk rock record that sees four singer/songwriters joining forces to become far greater than the sum of their parts.
Okay, maybe this is about a superhero team.
C'mon armageddon I'm getting impatient
I've got a lot of feelings and I'm hoping you'll erase them
I'm standing by the front door just waiting on a meteor to land
If I can't rise above it then I'd rather just be flattened where I stand
C'mon resurrection I need a new direction
I've been running round in circles trying to hide from my reflection
What's the word for a savior that's too dumb to know he's failed?
I got nothing in my pocket but this hammer and a couple extra nails
C'mon miss America I think I'd like to marry ya
We've got a couple years before we're gonna have to bury ya
I'm talking on a new phone shopping for your tombstone now
I'll put a dollar on your grave and baby you can pray it trickles down
– "C'mon Armageddon," Fantastic Cat
Released July 29, 2022 via Blue Rose Music, The Very Best of Fantastic Cat is an unapologetically passionate, energetic, captivating, and lively affair. "There's just something so presumptuous about calling your first record "The Very Best Of…" that appealed to us," band member Anthony D'Amato tells Atwood Magazine. "In all of our individual careers, I feel like there's a need to be serious and play things straight, but with Fantastic Cat, there's a little more room to be a smart ass."
An indie supergroup of sorts – similar in concept to classic rock bands CSNY and The Traveling Wilburys, or more recent acts like pop supergroup LSD [Labrinth, Sia, and Diplo] and Australian indie act OK Moon – Fantastic Cat consists of Brian Dunne, Don DiLego, Anthony D'Amato, and Mike Montali (Hollis Brown) – four of New York's finest singer/songwriters, each of whom brings his own impressive catalog of acclaimed songs and buzz.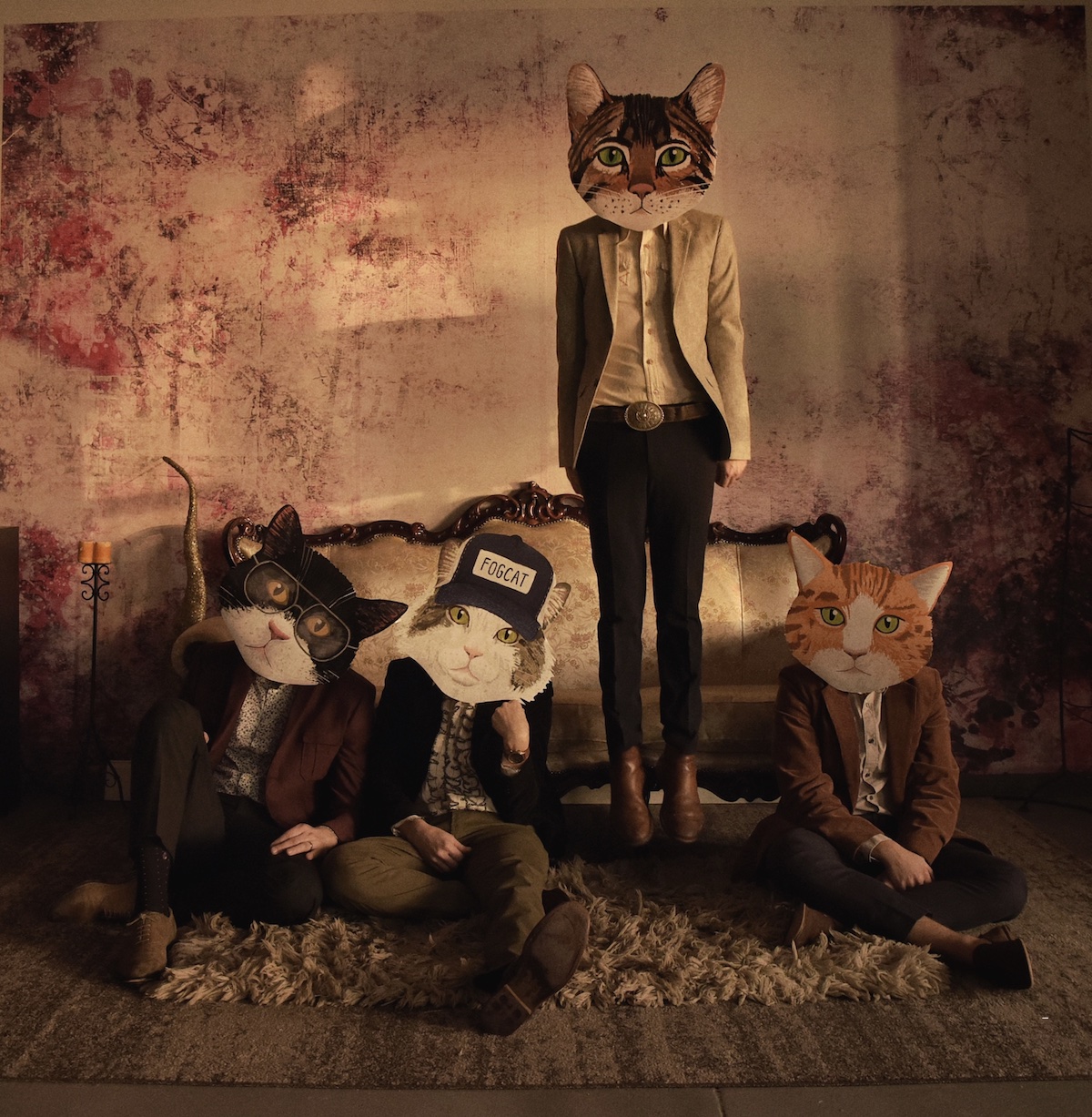 "I had been scheming for years… or more dreaming… of putting together a Golden Smog/Middle Brother type "supergroup" with a bunch of other New York City area singer/songwriters in the folk rock, Americana type tradition," Fantastic Cat's Don DiLego explains. "Personally, I've been a solo artist for so long, I've just been desperate for the band kinship and camaraderie…even if what we did stunk. Over the years I would discuss this with different friends and bands I was playing with, but it seemed like I most kept coming back to it with Mike Montali from Hollis Brown, as I have produced a couple of their records and played many shows together. Once Mike was on board, it started to feel like, "Hey, we should actually try and do this," and the next guy I thought of was Anthony D'Amato. We'd played a few shows together over the years and I was always a fan of Anthony's music and messaging. We pitched him, and he took the bait."
"At this point, we realized we didn't really have anyone in the band that was a bona fide guitar hero and great songwriter. Anthony suggested Brian, who by chance, I had just played a show with and was very impressed with his songwriting. Brian is game for most anything that involves music, so he said yes and we decided to celebrate the start of this new project over a beer in the East Village. Coming up with a band name is always the WORST, and almost anything you could come up with is just god awful. So we decided…and shook hands on it….that whatever the bartender named us when she came back with our order would be our name…no matter what. When she returned with our drinks, I asked her, 'If you were to look at us and we were a band, what would our band be called?' She literally did not hesitate for a moment, and blurted out, 'Fantastic Cat.' Boom, a band is born."
Fiona I won't stand here and pretend like I don't care
Look me in the eyes kid, say your mother's prayers
They taught you how to be a real good woman
They taught you how to fight
But they did not tell you once about how love can save your life
Say it once for the cheap seats
So they can understand
I'm gonna miss you until I'm with you again
Fiona I could tell you about how I won the war
It took a few more years than I thought and it cost me so much more
But I'd hedge my bet every drop of sweat and every card I drew
Were the simple signs of the tortured times
That brought me here to you
Say it loud for the old man
Half deaf from Vietnam
I'm gonna miss you until I'm with you again
---
In all of our individual careers, I feel like there's a need to be serious and play things straight, but with Fantastic Cat, there's a little more room to be a smart ass.
Fantastic Cat immediately turned heads upon their debut last summer: In naming their first song "Fiona" to our 51st Editor's Picks, Atwood Magazine praised the band for delivering "a beautifully heartfelt source of strength, connection, understanding, and hope" and "a folk rock beacon of light for those in need." Described by Brian Dunne as a love song talking "about failure, victory, vulnerability, aging, sadness, and devotion," "Fiona" served as an ideal introduction – even a "mission statement" – to Fantastic Cat, with each member taking a verse and helping to tease out the musical, lyrical, and sentimental qualities that define their special four-piece.
That's the brilliance of this band: Fantastic Cat is the true union of four talented artists, each with his own distinctive style, background, and set of influences.
"This is probably one of the most fun records I have ever made," Don DiLego says of the full project. "We had some basic rules: We'd each come armed with 2 or 3 songs, and not share them ahead of time. Once we got into the studio, one of us would present the song, and the others would grab whatever instrument was closest. We'd run it down a few times to build our parts and then pretty much go right to tape after that. This was not belabored over as we have each done with our own projects. The goal of this record was simply to have fun, and not care about the results. There were no big plans or goals other than to make a record together and throw it out there ourselves."
"We grabbed a few of our buddies to join us on some other instruments…Randy Schrager on drums, Michael Hesslein on keys, and Tyler Rigdon to help engineer and play some Wurly as well. So we definitely had all the instrumentation covered for each song to try in various ways. The songs went down very quick, and most with no click track. Honestly, it was a refreshing experience and because it wasn't weighted down by a record deal or career expectations, there was a very loose vibe in the room and no egos."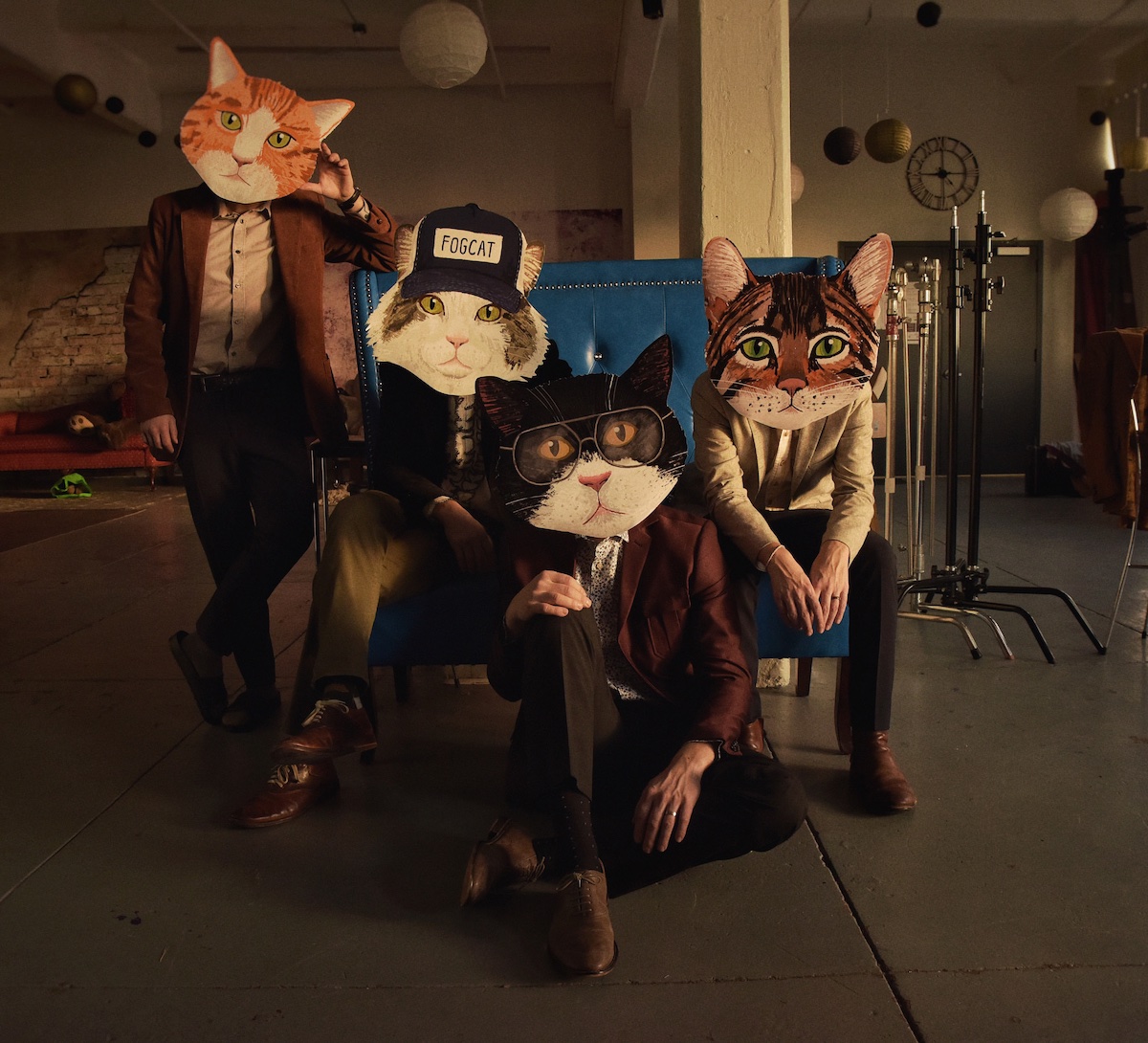 DiLego's band mates second that peaceful, easy feeling.
"Our vision going into the record was just to get in a room and have fun," Mike Montali says. "There were no expectations. We were already friends for years in the New York City music scene and we had a little break in our individual schedules, so we decided to remove any pressure and let loose in the studio. I don't think our vision has changed really."
"Each person in this band has different, complementary strengths as writers and performers," Anthony D'Amato adds. "I think this album really showcases what happens when everybody embraces that and brings their respective talents to bear on a song at once. Every track has a little bit of everybody's fingerprints on it, and in that respect, it sounds different than anything we could have made on our own."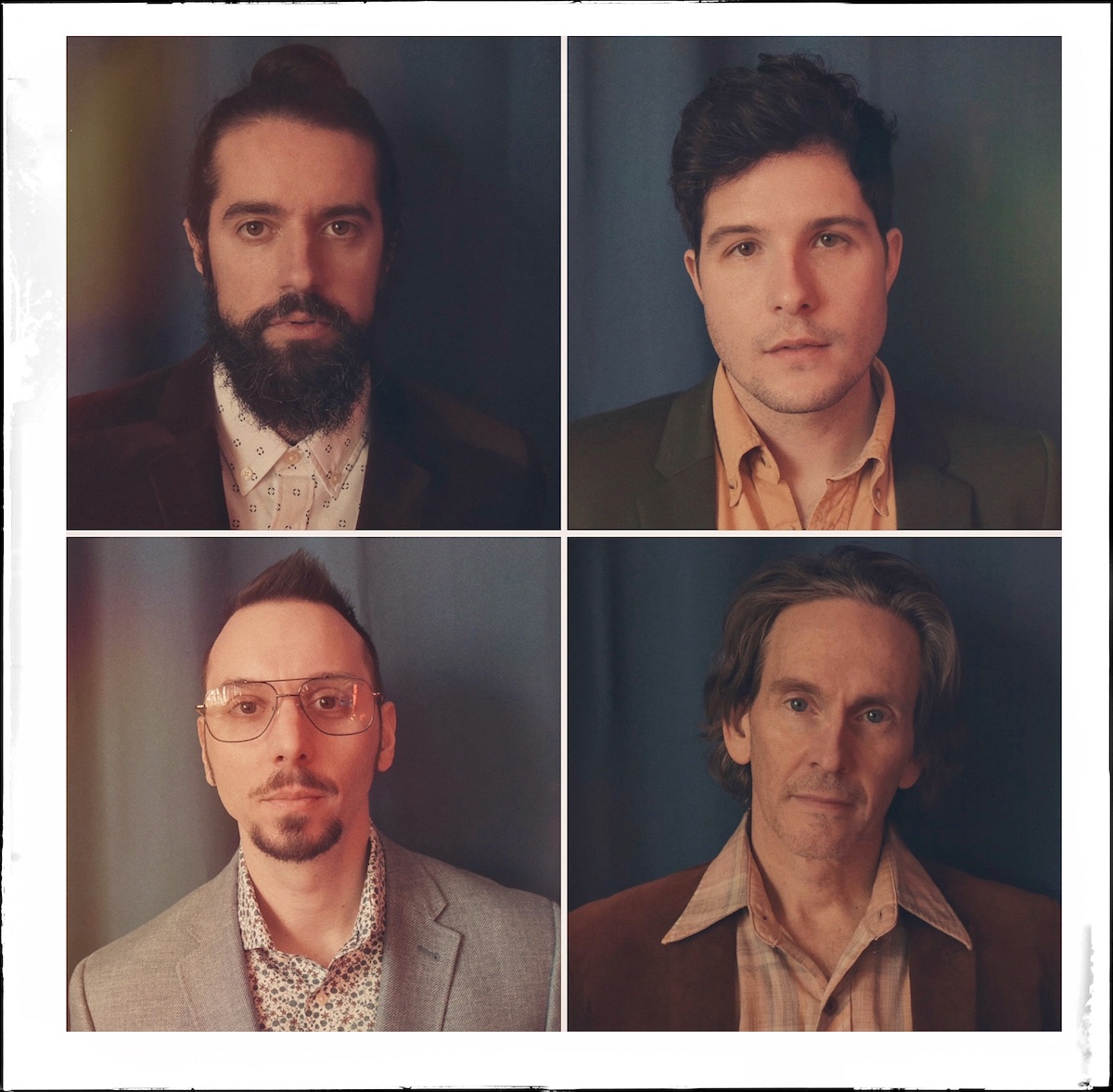 Fantastic Cat released a total of five singles over the past year in anticipation of their full-length album, steadily building excitement and anticipation while exposing listeners to the many faces (literally and figuratively) of their supergroup. Of course, there's nothing like listening to an album from front to back, and The Very Best of Fantastic Cat stays true to its name as an exhilarating, cohesive, and incredibly catchy set of rootsy, singalong-ready folk rock songs. The album kicks off with an immediate bang: Opener "C'mon Armageddon" is a charged Bob Dylan-esque societal critique and exhausted, exasperated sigh at the world and its many aggravating frustrations. Conversely, "New Year's Day" is an invigorating anthem of hope, possibility, and second chances. Both tracks immediately set the scene for all that's to come, and they're also two of Brian Dunne's favorites on the record.
"For me, the recording of 'C'mon Armageddon' captures the loose spirit of the band," he says with a smile. "Also, 'New Year's Day' has such a great feel and came together in such a beautiful organic way."
Further highlights include the rip-roaring, harmony-rich "Nobody's Coming to Get You," the album's achingly heartfelt and vulnerable finale "Theme From Cat Fantastic" (and its beautiful refrain, "Make way for love…"), and the feverish, fast-paced rocker "The Gig" – a "song of passion, dreams, and unrelenting ambition" (per our premiere this past June).
when we got to the gig,
well, the venue was closed forever
so we drove through the night
and we stayed outside of Denver
but I couldn't sleep,
at the thought of our impending failure
oh, such a sad, sick game we play
trading stories and keeping score
and I don't know what I'm doing anymore
… Yes I told myself I was smart
And I would follow my stupid heart
With no proof that I was qualified at all
And people told me I was ready-made
But what did they know anyways?
They were sweet, but their lives were simple and small
And I took it to mean my ticket to my dreams was called
---
A band made up of four singer/songwriters is sure to have some memorable lyrics, and to that end Brian Dunne cites two songs that stand out for him. First off, there's "Anthony's verse in "C'mon Armageddon" for its blunt clarity," he notes. "I love standing on stage when those lyrics land with the crowd."
"C'mon Mr. President just tell us where the money went
I hope you didn't piss it all on prostitutes and Russian beds
Don't get me wrong all along I've been impressed
That a piece of shit like you could ever learn to float above all of the rest"
"I'm also particularly proud of the verse that Don sings in 'Fiona,'" he adds:
"Fiona when you're lonely
Do you wonder if you're dead?
Like some accident has happened, but they haven't told you yet?
Do you ever feel like a leaf at the mercy of the wind?
Like a cosmic joke asked to bum a smoke and took off with your friend"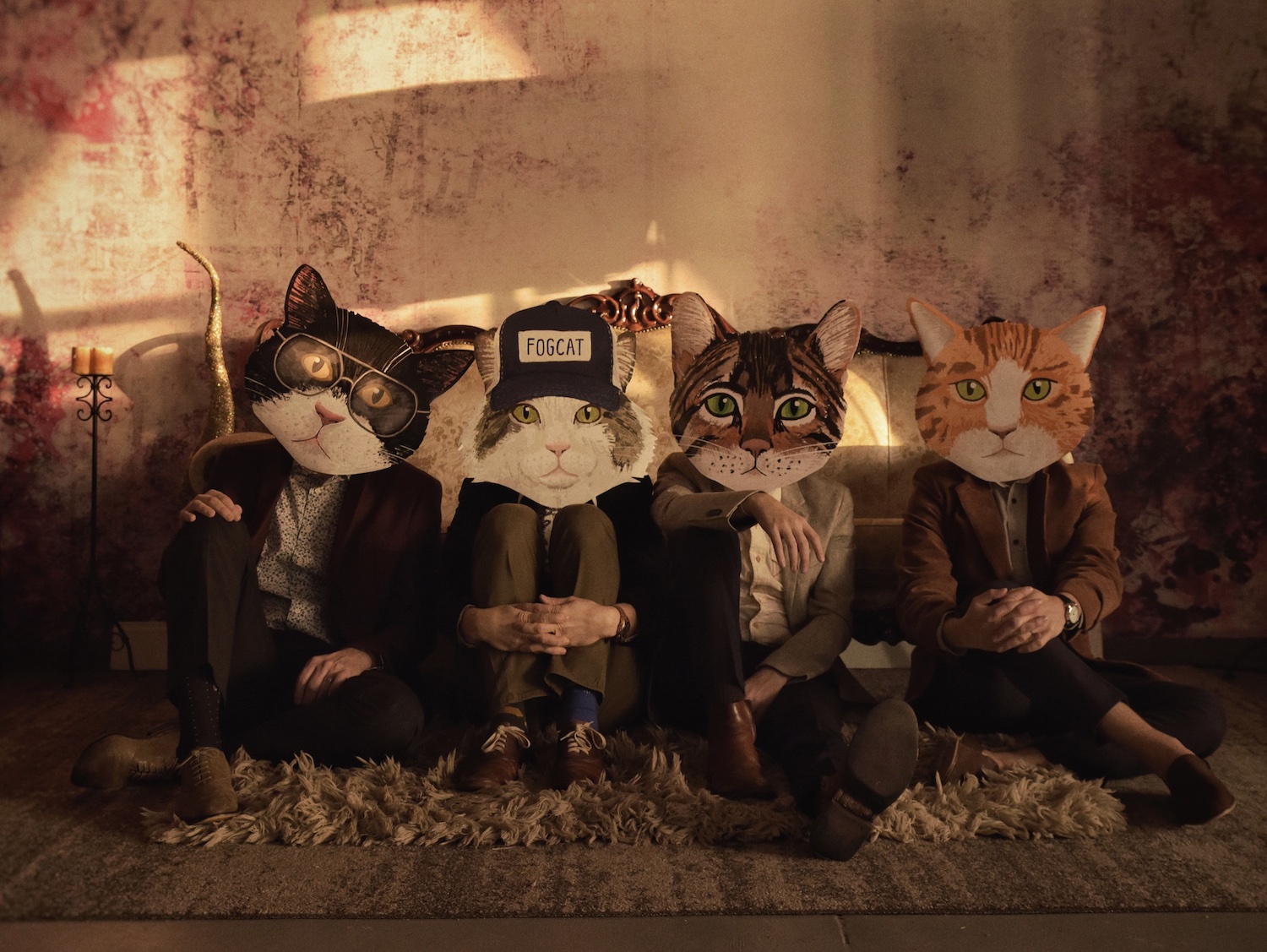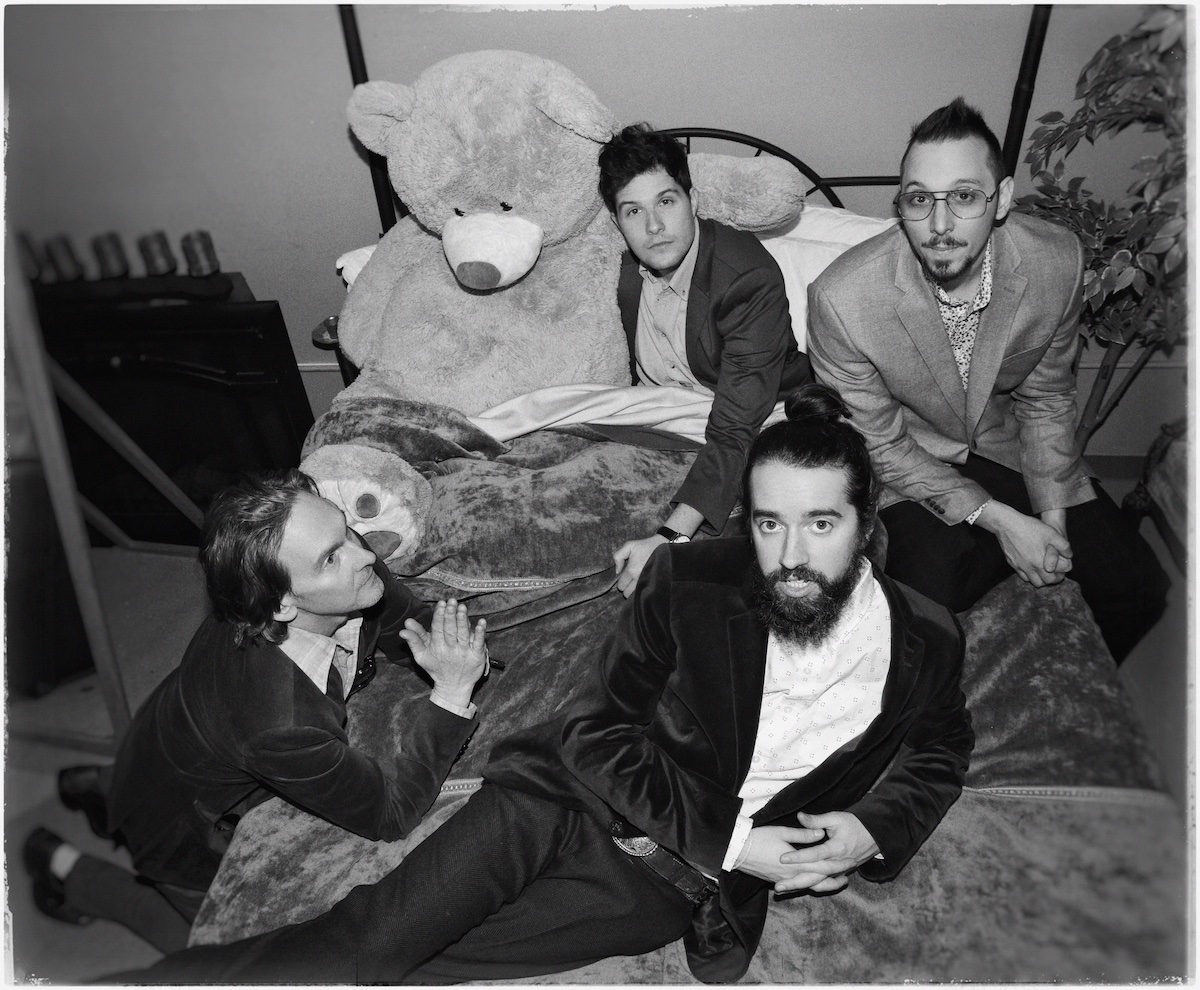 With their hearts on their sleeves and their tongues in their cheeks, Fantastic Cat have firmly introduced themselves as a standout force in the folk rock world.
Individually, Brian Dunne, Don DiLego, Anthony D'Amato, and Mike Montali have all made a name for themselves in New York and beyond, but there's not a doubt in this writer's mind that Fantastic Cat can, and will, go farther. Their music is at once fun, freewheeling, achingly intimate, and beautifully honest. They can joke about themselves and the state of things while tapping into deeply meaningful and relatable emotions, singing about love, grief, a sense of purpose, our hopes and dreams, and the endless pursuit of happiness.
The Very Best of Fantastic Cat's songs are a reminder that, even in our darkest moments, we can find a little light and love to hold onto.
"I think you always hope the outcome is greater than the sum of its parts," Brian Dunne shares. "I think the four of us coming together adds up mathematically, but I'm hoping that we've created something more than 1+1+1+1=4 and that Fantastic Cat has its own "Fantastic Cat" sound to people. To me, it does. And regarding release, the music doesn't feel done to me until it's been released. I don't quite know why that is. But I really can't wait to get out on the road with this record; if the shows leading up to this point have been any indicator, we're looking at some wildly fun shows for the audience and band alike."
Without a doubt, this is one of 2022's standout albums – and Fantastic Cat have established themselves as one of Atwood Magazine's artists to watch. Experience the full record via our below stream, and peek inside Fantastic Cat's The Very Best of Fantastic Cat with Atwood Magazine as the four band members go track-by-track through the music and lyrics of their debut album!
— —
'The Very Best of Fantastic Cat' – Fantastic Cat
:: Inside The Very Best of Fantastic Cat ::
— —
C'mon Armageddon
Some days you look around at humanity and find yourself rooting for a meteor to just come on down and wipe the whole slate clean. Maybe I don't *really* feel that way, but I wanted to write something that captured the total chaos and exasperation of the last few years. Everyone I know is hanging on by a thread, and it feels good to let a little steam off and sing about the end of the world every now and then. I refuse to believe that the dinosaurs were not, at least on some fundamental level, a little bit relieved about not having to exist anymore. It's exhausting. – Anthony
New Year's Day
"New Year's Day" is a song about second chances, about remembering that you can have a fresh start any day. When you're feeling lost or at a particularly low point, there's always another day right around the corner. – Don
Nobody's Coming To Get You
Every generation thinks that it's special, and ours is no exception. Coming to terms with that can be painful. Some of this song is autobiographical, some of it is observational, but I think all of it is pretty relatable to anyone who didn't understand that they were paying a professor (or rather, their parents were paying a professor) to tell them they were worth noting, and then got gut punched by reality.  And it has a guitar solo. – Brian
Wild & Free
At its heart, this song captures two broken people who are at the end of their relationship. They've been such a huge part of each other's lives, but the space between them has grown too large to overcome. – Mike
Fiona
I tossed the idea for "Fiona" around for about five years, always trying to find a way to build a song around that refrain. I resisted making it a love song at first, but eventually I gave in and let it be about love and devotion, about all the worries and existential fears that get in the way of connecting with someone. Which made for a very long song, because there are a lot of those. When I brought it into the band, it just worked perfectly–four verses, four singers–and it made the song feel less about a guy and a girl and more about the obstacles that get in the way of us really opening up to one another as humans.  Or something like that. – Brian
Amigo
A lot of male friendships operate through this coded language of humor and insults, and I wanted to strip all that away for a minute and write about what it means to truly be there for a friend and know that they'll be there for you, too. Does that make me more evolved and emotionally mature than the rest of the band? Yes. Do they recognize that? No, but I still love them anyway. – Anthony
The Gig
"The Gig" is about every show I played from 2013-2016. If I couldn't laugh, I would've cried. So this is a comedy song about volunteering for a life that nobody asked you to live. It's 100% true. I can name all the places. – Brian
Ain't This The Strangest Town
Sometimes a fleeting relationship can have a huge impact on your life. Might be a romantic one or just a friendship, but it stays with you. It's kind of a tribute to New York City. – Don
Lakewood
"Lakewood" is a song about nostalgia. I wrote it with the intent of capturing that feeling of "the good old days," when you're young, love is fresh, and conversations with friends shape the way you view the world. It is a bit of a surrealist approach lyrically, and I think the production gives it a Bruce Springsteen's America vibe. – Mike
Theme from Cat Fantastic
We wrote this one collectively as a band in the studio. Somebody started cycling through the chords on a guitar and the rest of us just started playing and singing. We probably all have slightly different interpretations of it, but when I'm singing it I find myself thinking about that feeling that comes when you know you've found your person and you don't want to tiptoe around it any more. It's about putting yourself out there and saying how you feel in no uncertain terms. – Anthony
— —
— — — —
? © Shervin Lainez
:: Stream Fantastic Cat ::
---