It's easy to get caught up in life – to be come so busy with the world around you, that you lose sight of yourself. We all have regrets – baggage we carry on our backs, moments of shame and tarnished pride. Those weights are okay, so long as we account for our deeds and strive to be our best selves. On their new single "Bear Witness," electro-R&B trio Suffer the Children remind us that we alone are responsible for ourselves – that we control the outcome of our lives.
Walked through many fires,
but this one's out of control
Could see it from a mile,
lit the sky up up on its own
Oh you been running wild,
without a place to go
Roaming through the night,
leaving everything you know
Listen: "Bear Witness" – Suffer the Children
---
Atwood Magazine is proud to be premiering "Bear Witness," the sophomore single from Suffer the Children. Consisting of Chin Injeti, Rian Peters and Shallom Johnson, Vancouver-based Suffer the Children originally began as a collaboration between friends, but has since evolved into what the band describe as "a collection of sounds drawing on influences from the '80s, '90s, and beyond." Debut single "Confessions" introduced the group through mellow, hypnotic melodies and an electronic, entrancing pulse. Cold percussive samples set a somber tone; the song is the perfect 3 AM comedown melody after a night out on the town.
Went to find yourself in all the wrong places
Put yourself in hell
Thought you could erase things
But you don't know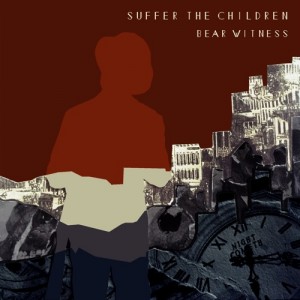 "Bear Witness" instantly sets itself apart with a warm, enveloping synth pad and rhythmic vocal sample. "Musically, 'Bear Witness' is influenced by the lonely feeling of Phil Collins' 'In The Air,'" Suffer the Children share. The song dives headfirst into a deep R&B groove as Rian Peters' effected vocals drive a soulful, crooning melody. We feel an overpowering sadness in his voice – his words are full of pain, regret and hurt. Hit utterances are slow; every sentence trails off into the darkness, like he's shouting into a vast, uncertain future.
"We started writing 'Bear Witness' in response to the forest fires that swept through Fort McMurray in May of 2016, working with the idea that given the right (or wrong) conditions, one small spark can grow to an uncontrollable blaze, consuming entire communities in its wake," reflect Suffer the Children. "As the song evolved, we shifted focus into thinking about the growing opioid crisis in Vancouver and its devastating effects for individual users, their loved ones, the first responders, and the community as a whole." Their singular lament becomes a global cry as Suffer the Children reach the song's emphatic, engulfing chorus:
Only the ghosts, only the ghosts bear witness
The band's evocative message shines through clear as day: That ultimately, we know our rights from our wrongs, we are most responsible for our actions, and we must answer to ourselves. The band add, "lyrically, loneliness is at the heart of the song as well – the idea that we all carry ghosts with us in the form of memories, secrets, the people we used to be in earlier days – and that in the end, the one we hurt the most is always ourselves." Would the you of a year ago be proud of the person you are today? What about 10-year-old you? Would that person be excited to grow up and become the body, mind, and spirit you now inhabit?
Like a living thing,
it's marked you as its own
Can you still hear it sing,
emotionless echo
Stumbled through the wind,
so hot but feels so cold
Such a fragile being,
no rest for fallen souls
Suffer the Children embolden us to think critically and introspectively – to hold a mirror to our souls and commit ourselves, to ourselves. Passionate and provocative, "Bear Witness" is an incredibly moving tapestry of meaningful art that truly sets Suffer the Children apart as they continue to introduce their intoxicating, soul-shaking music. Connect with this promising trio via their socials below, and heed well their warning: Only the ghosts bear witness.
— — — —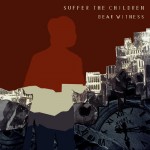 cover © Jonathan Dy
:: Listen to Suffer the Children ::