This Black History Month, Atwood Magazine has invited artists to participate in a series of essays, interviews, reviews, poetry, playlists, and more features in recognition of, and out of respect for the symbolism and significance of this month.
---
Today, Grenadian singer/songwriter JEVERSON discusses music, spirituality, Black identity, and his debut single "Pray for Your Son" for Atwood Magazine's Black History Month series. Released specially for Black History Month, "Pray for Your Son" resonates as a soulful Black Lives Matter blues rock anthem full of passion and pain, prayer and healing. Written in the wake of George Floyd's murder and the subsequent riots and worldwide Black Lives Matter protests, "Pray for Your Son" is a heavy-hearted, deeply emotional plea for resolution, for love, and for justice. JEVERSON transforms his own sadness and empathy into a visceral call to action – one that trembles and quakes against the backdrop of systemic racism, racial inequality, and police brutality. For JEVERSON, "Pray for Your Son" is his own "unique form of joining in the marches; a heartfelt, soul-filled plea of protest, an anthem that might help others join in a prayer to heal a hurting world."
Released February 5, 2021, "Pray for Your Son" marks the very beginning of what promises to be an exciting artistic career in the making. Get to know JEVERSON in our in-depth interview below!
Mama said learn to swim and don't you drown
Cuz mama been swimming since her, her dawn
Mama said take up your cross and follow him
And let the good Lord save you from your sin
So pray for your son
'Cause this world is getting heavy now
And it's so dark I can't see no clouds
I'm on my knees begging please
Cover me from my head to my feet
•• ••
A CONVERSATION WITH JEVERSON
Atwood Magazine: Jeverson, it's great to meet you! Thank you for taking the time to chat. How long have you been playing and writing music?
Jeverson: I have been writing for the past 2-3 years. I've been singing however, since I was around 10.
How did the name JEVERSON come together?
Jeverson: JEVERSON is actually my 1st name. I was named Jeverson Michael Jamal Ramirez.
Why are you debuting with "Pray for Your Son"?
Jeverson: I think "Pray" sends a strong message. A positive one. I believe that it's a great way to honor my mother and to share with the world that I believe in prayer. Mom would say that GOD comes first in everything. So I think this is a good place to start.
You've expressed specific intent around releasing this song during Black History Month. Can you share why this song's release is timely and important to this month?
Jeverson: I think that in a month where we honor our Black people and remember the struggles and victories we've experienced, it's also a good time to remember that the mothers of the Black community need to stay prayed up for their kids.
I understand you wrote "Pray for Your Son" in the wake of George Floyd's murder. How did that event affect you and inspire this music?
Jeverson: I did! The entire world felt his pain when he cried out for his mother. That hurt. Since that particular event, I've seen more and more cases of injustices to people who share my skin color. It's been hard to watch without feeling like throwing things. I remember sitting on the beach one day and I wrote the verses and the chorus came after. I was reminded then that my mom would wake up at about 5 AM every day and pray for us (3 children). She would pray for our protection and for our successes and for wisdom and strength and just overall guidance. I think hearing him cry out to his mother, made me remember how my mom prayed and is still praying today.
Everyone's experience of Black Lives Matter activism and marches has been so different, characterized by their local communities. May I ask, what has your experience been like?
Jeverson: Well given that I'm not from the U.S, definitely, my experience has been quite different. I've sat in on zoom calls where people from the Caribbean have talked about the injustices that they've faced in their own countries. In Grenada, we had an incident that evoked the same type of feeling that pushed the BLM movement. People came out in numbers to stand with the victim of the incident. Everywhere in the world felt George's death.
"This world is getting heavy now, and it's so dark – I can't see no clouds. I'm on my knees, begging please, cover me from my head to my feet." Your lyrics evoke a deep sense of strife and duress. What were you feeling when you wrote them, and what do they evoke for you now?
Jeverson: To be honest, I was just sitting on the beach and these thoughts just came through. I do feel however, that the world is becoming harder and harder as we go by and it really does take some mental and physical fortitude to deal with what it has to offer. Imagine living in a situation where you are profiled by the color of your skin? I haven't… and it hurts to imagine that. Trayvon Martin, Breonna Taylor, Botham Jean… Just to name a few were killed because they were profiled.
"It could have been me," I always say. I travel back and forth to the US quite a bit and I could easily be taken for someone else or easily fit the description of "Black man with dreads." That's a crazy thing to think about. People are living everyday with the fear that one day…it could be them….that's scary. Apart from that, we are sometimes in our heads about our future, we turn to drugs and alcohol looking for answers, we struggle with identity issues, we struggle with mental health issues, we try our best to fit in, we work 9-5 with dreams in our back pockets but we can't follow our passions because we've got bills to pay and mouths to feed. We struggle daily just to wake up and grind. It's hard when you have to do it all alone. We could use some spiritual backing.
So pray for your son
'Cause this world is getting heavy now
And it's so dark I can't see no clouds
I'm on my knees begging please
Cover me from my head to my feet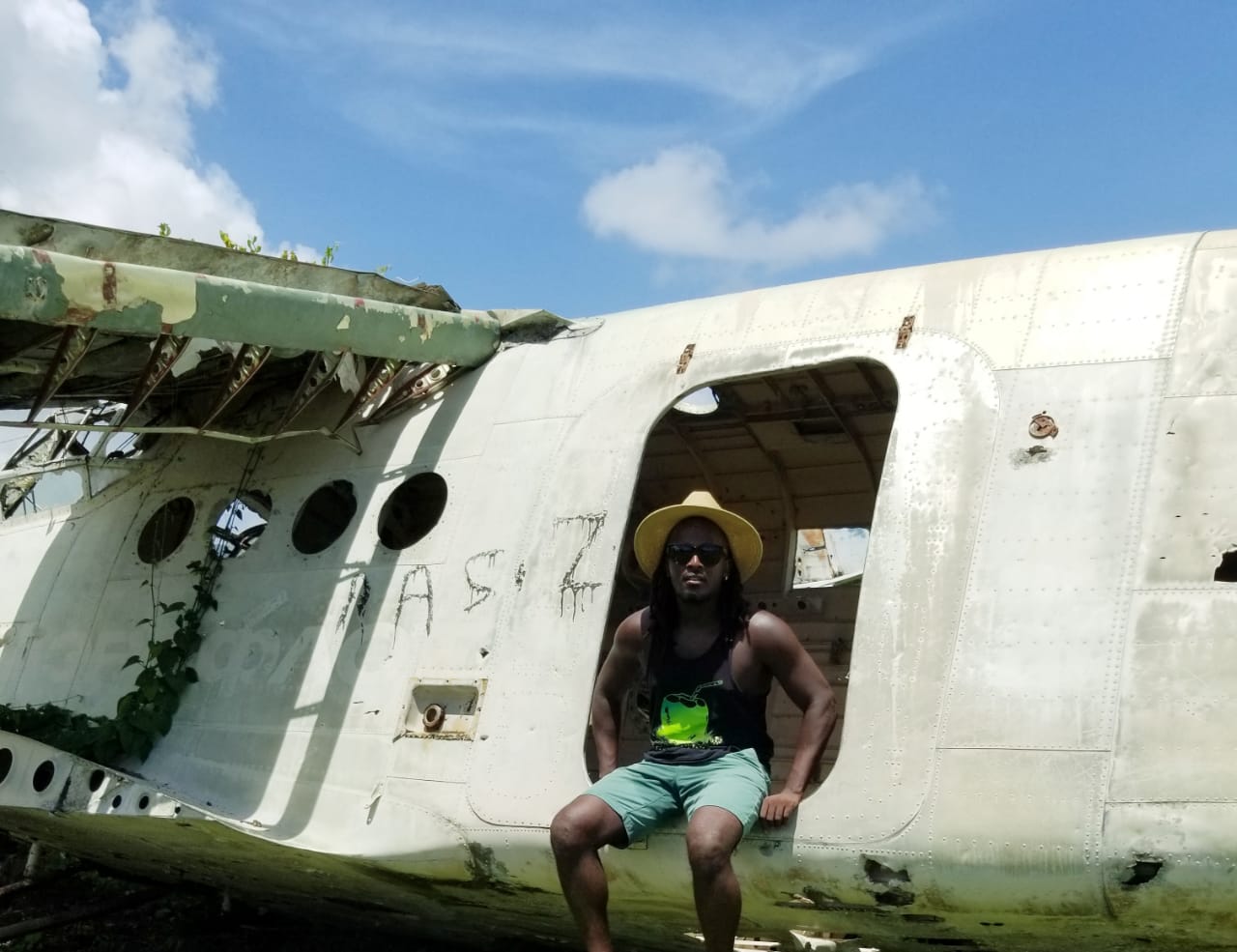 Do you think you were always destined debut with such a strong, forceful message? Has that kind of outspoken energy long been a part of your identity?
Jeverson: I never thought I would have a debut like this, but I think it shows my belief in prayer and I wouldn't have it any other way. I'm not sure about outspoken energy as I'm quite the shy person when I'm off stage… haha… But I've grown to be proud of this message. I feel like my mom is always praying, and I've escaped some really crazy things. I don't think I would be here today without it.
How do you describe your sound and style?
Jeverson: I am a soulful singer. I love old school sounds mixed with new age elements.
I hear heavy rock inspiration in your debut. Who are some of your musical influences, and what bands or artists do you think about or strive to emulate in your own music?
Jeverson: The heavy rock that you hear, I credit that to Nick Lotto, the producer on this and a ton of my other tracks. When I brought the song to him, he just picked up his guitar and started playing….he played exactly what I had in my head. It grew from being very simple to the heavy heavy song you're hearing now. I like it because the music is as strong as the message. I've grown up on all different kinds of music. Being from the Caribbean, I've been blessed to grow up around soca, reggae and dancehall, but I've also been exposed to rock, R&B, soulful music, rap, a little hip hop and even a little bit of country music. I can safely say that my music would encapsulate a wide array of sounds and elements from different genres and time periods.
Mama said don't let em take you for no fool
Don't let em, don't let em tell you what to do
She said keep an eye out for them men in blue
Come inside before the lights come on so they won't get you.
'Cause I really need some help sometimes
I can't do it on my own mama
So many people are dying out in these streets
You gotta pray that it won't be me
Mama, Mama, Mama.
I love the mix of acoustic and electric guitars driving the verses and choruses, respectively. That's an interesting choice, to "unplug" like that. How did you come up with that?
Jeverson: Again, I give Nick a lot of credit for how this song sounds as it does today. I personally love an "unplugged" feel but he was able to capture that and flip it upside down. I've never heard much like it (maybe my musical ear hasn't developed 100%) but I think it's cool…Especially coming from a Caribbean island where this kind of music isn't pursued heavily.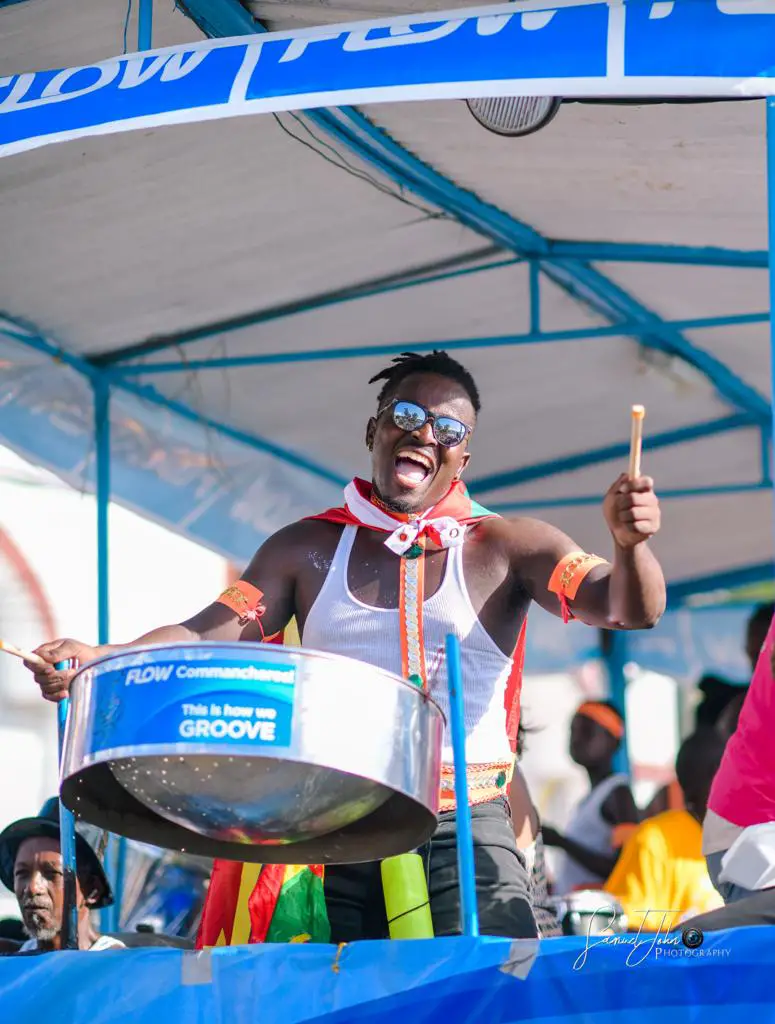 How do you hope listeners hear your debut single, and what do you hope they take away from this song?
Jeverson: I want them to feel what I feel when I sing it. That life can be hard sometimes, but a little prayer and faith goes a long way. I want every mother to pick up the phone and call their kids and say "hey….I'm praying for you" or "I'm rooting for you" or "I'm your biggest supporter" even if they're estranged, even if they're not proud of the decisions they've made, even if they themselves are going through rough times. I want them to remember that you don't have to go to church to pray and that a little whisper of a prayer can help make things different. Women have been the backbone of families for centuries and they've only now gotten recognition for the hard work they've put in. I want to remind them of how powerful they are and that their prayers can change things.
What more can we expect of your music? Any sneak peaks on subject matter and sounds to come?
Jeverson: Well…. You can expect a soulful feel with a little splash of spice in there (Caribbean spice).
What other artists, local or otherwise, are you listening to that you would recommend to our community?
Jeverson: There's a guy called "VGHN", a local artist that I listen to. Amazing writer! We're working on some things together.
— —
Stream: "Pray for Your Son" – Jeverson
— — — —
? © 2021
:: Jeverson ::
---