After releasing a debut album, it might take artists years to release any new material. Well, the Avalanches waited about 15 to release new music and as expected, it seems like the new album, Wildflower, will be worth the decade-and-a-half long wait. Not only was the invisible pressure of time mounting on top of the Avalanches (no pun intended), but the pressure to release anything after their highly acclaimed debut, Since I Left You, was laying on their shoulders too. To say their first LP was well received might be a bit of an understatement considering it was named one of the best Australian albums ever and recommended as one of those records you need listen to before you die. No pressure, right? Right, because the Avalanches live up to all of the big talk surrounding their artistic persona.
Listen: "Colours" – The Avalanches
---
The Avalanches bring their unique musical perspective back into the universe with their otherworldly newest single "Colours," which features Mercury Rev's own Jonathan Donahue. The tune it comes straight off of their unreleased sophomore LP, Wildflower, and it's safe to say that the song is getting people well acquainted with the Avalanches once again. The electronic pop powerhouse, though I'm a hesitant to confine them to a single genre, is made up of Aussies: Robbie Chater, Tony Di Blasi, and James Dela Cruz. With wandering minds and crates full of old records, these guys can make any old song sound brand new. The Avalanches are producers more than anything it seems because of the way they utilize samples from other artists, beat pads, synthesizers, and occasional live music sessions. They've used samples from big artists like Madonna to Francoise Hardy and now they're borrowing some tunes from the 60's folk rock band, the Sandpipers.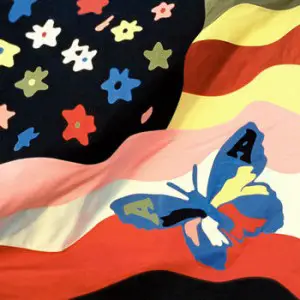 "Colours" is an expected, yet interesting release for the Avalanches. Honestly, the song kind of has an uneasy vibe to it. Jonathan Donhue has a dream-y voice that lends itself perfectly to the dazed personality of the song. As odd as the track may be, it works for them. If the song had to be described in a genre, it would fit right into odd-ball psychedelic. (Apple Music has a radio station for that genre right?) The first few seconds of the tune are reminiscent of oldie cartoons, which makes sense because of the 1960's Sandpipers sample. The song opens with an unusual voice exclaiming about "colours" that echoes through much of the song. The first real lyrics of the song are basically what it would sound like if your record player spun the Sandpipers' "Where There's a Heartache" backwards. The opening lines are a reminder that there will always be light after the dark. Some people might need to have their heartbroken once or a twice before they can understand what true love really feels like.
Oh, colours!
After the tears, true love can start
Where there's a heartache, there must be a heart
As the song goes on, "Colours" sounds like what one may imagine the inside of a – for lack of a better word — hippie's mind to be like. The song is lively, imaginative, and in a sense, free of all constructs. The Avalanches transport the listeners to another dimension in time. They're taken on a new, exotic journey that they're unfamiliar with, where the skies are blue, the birds are singing and mermaids are swimming.
Hey mermaids, I'm only here in the sun to play
I wanna join you in the urban surf
And learn to love you in a neon way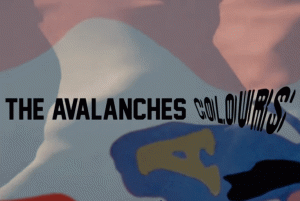 Underneath the fantastical instrumental, there lays a hint of desperation within the words sung by Donahue; almost a feeling of angst. People change or learn how to suite someone's needs in an anxious attempt to avoid going through life alone.
No-one wants to be alone
Everybody's going somewhere
After dark and the bars are slow
Where do all the mermaids go?
Everybody's got there somewhere
He feels like he's alone in a world where every person has "their someone" to go home to. He's searching for his "mermaid," or a beautiful someone to love him even when the night has slowed down. "Colours" is a mythical song of love, loneliness, and longing for a mermaid. Life is a weird, never ending quest to find love and we are all just searching for our "somewhere."