This Black History Month, Atwood Magazine has invited artists to participate in a series of essays, interviews, reviews, poetry, playlists, and more features in recognition of, and out of respect for the symbolism and significance of this month.
---
Today, Motown Records signed 'German Queen of Soul' Joy Denalane shares her personal essay "Becoming a Soul Artist" as a part of Atwood Magazine's Black History Month series. Active throughout the past decade, Denalane is a rising star on today's soul stage, with expressive powerhouse vocals and a whopping five albums – three sung in German, two in English – under her belt. Born in Berlin, Denalane has had the unique perspective of being an R&B and soul artist based in Germany – although her music transcends geopolitical borders, speaking to something more innate about our shared human condition.
Nicknamed the "German Queen of Soul," Joy Denalane enjoyed breakout success with her 2020 Motown Records debut, Let Yourself Be Loved. The critically acclaimed album received praise from throughout the music industry, including on Atwood Magazine: Our writer Mariel Fechik described the record as pure Motown: "There isn't another record label that has become a genre unto itself the way that Motown has, and the adoration for its classic sound and musicians has endured for decades. There have been many that have attempted to replicate the spirit of Motown, but few manage little more than stale, lifeless copies. Joy Denalane is different. Even aside from being on the label itself, there is something that feels effortless about Denalane's version of the sound. She has breathed new life into a modern rendition of an era, updating the sound while staying true to its roots. Let Yourself Be Loved is effervescent. At turns, it twinkles; it swoons; it pulses. Denalane's syrupy smooth voice is a little bit Diana, a little bit Etta."
"Songs like "Wounded Love" and "Top Of My Love" highlight her range and energy, while the sultry duet "Be Here In the Morning" (with C.S. Armstrong) and the vulnerable "Love Your Love" show her incredible knack for melody – something that has made the Motown hits from the '60s last as long as they have. At its core, the album is, unsurprisingly, an album about love in all its forms — and while it may cover familiar ground, it is far from a rehash."
"I wanted to make a classic soul album. Stylistically, I wanted to move in the phase from the end of the sixties to about 1973." – Joy Denalane
•• ••
BECOMING A SOUL ARTIST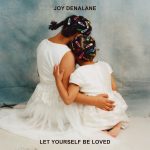 Growing up during the Berlin Wall era felt normal to me.
I didn't know any better. It took me a few years to realize the historical depth. Not only did a wall divide our city. The Cold War was an instant consequence of the Second World War. Besides the historical burden, I made a wonderful childhood filled with family love, hope and lots of good music. I always loved singing. My father collected hundreds if not thousands of records. Hearing those records taught me about the feel, the voice and performance of a song. I was intrigued, and that prompted me to start singing.
Although I sang all the time, I wasn't trying to become a musician until I was 19. It took me a couple of years until I realized I can make this a profession. I knew I wanted to create R&B Soul music, specifically because I always thought it has been one of the most beautiful genres.
It combines pain, joy and hope, musicality and skill. It takes more than having a great ear or a beautiful melody. You need to have the performance skill. You have to be in control of your tone and your voice. It's a challenge to be an R&B Soul singer in Germany. The genre is just not as relevant in our market.
Besides the fact that I wanted to make great music, I wanted to tell great stories. Regarding my songwriting process, there isn't one way of songwriting. I soon came to realize that I enjoy writing in teams. I will always try to invite a writer into a session. Before I start a session, I have a number of songs in mind that I want to accomplish. So maybe there's a week where I want to write 3-4 songs and then I prepare stories. I usually already have instrumental sketches. We take it from there. Sometimes you want to change the story during the writing session, or maybe you realize that the story isn't good enough  So you just have to be open and curious.
I then decide who I want to record with. People you choose to work with should be able to tell you whether they like something or not. It can be a long process ,but I keep recording until I'm happy.
The best part of creating is being able to share my music with others.
— —
— —
— — — —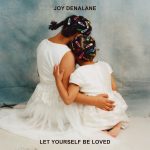 ?  © Bennie Julian Gay
:: Stream Joy Denalane ::