Run River North dive into the music they were listening to while writing their exhilarating third album 'Creatures in Your Head,' a cinematic and memorable record that feels like a vision fully realized.
for fans of Sir Sly, Grouplove, Cage the Elephant, Portugal. The Man
'Creatures in Your Head' – Run River North
---
An exhilarating experience, Run River North's third full-length album feels like a vision fully realized.
Expansive and enthralling, Creatures in Your Head is as dynamic and throttling as it is intimately nuanced, tender, and deeply cathartic. Perhaps that's the magic of keeping an open mind ten years down the road together, or the byproduct of refusing to stagnate and unapologetically pushing onward and upward: Whatever the case, the LA band's third record is an unforgettably exciting, catchy rush of thrilling indie pop and rock energy we'll be returning to for months and years to come.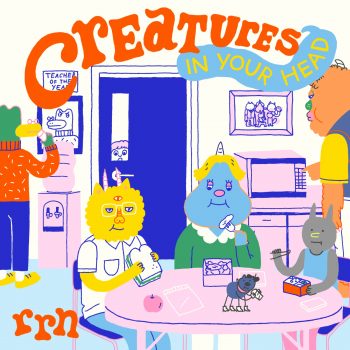 All the little creatures in your head
Never meant their names out loud
I can see the feet they're growing
You better catch them while you can
I can see the people they've become
In the blink of an eye they're ten feet tall
Look just like you
Look just like me
But made to make you feel so small
True and false
It's all at once
You never give back what costs so much
This kid that runs through heart and head
Racing you to the bitter end
Independently released February 12, 2021, Creatures in Your Head arrives five long years after Run River North's 2016 sophomore LP Drinking from a Salt Pond. The trio of Alex Hwang, Sally Kang, and Daniel Chae have been anything but quiet over that lengthy period, though; in addition to releasing a seemingly endless series of singles and their Superstition EP (containing a cover of The Killers' "Mr. Brightside" that has since gone viral), the band spent 2019 releasing the Monsters Calling Home, Vol. 1 & 2 EPs – titled after their initial band name, Monsters Calling Home (they adopted Run River North in late 2012). These EPs were dutifully followed by 2020's acoustic MCH Vol 1 + 2 = 3 (SAD Takes).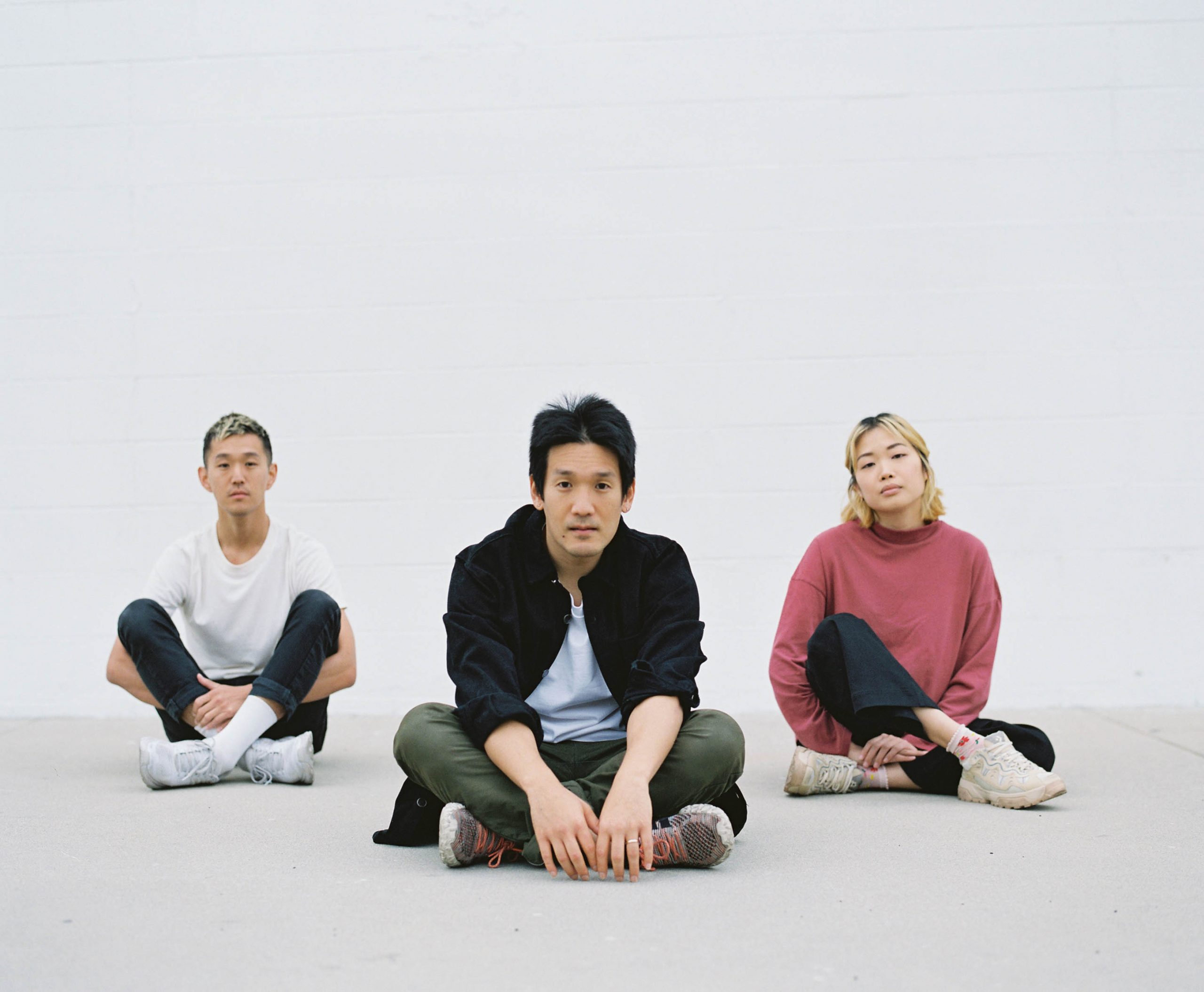 Speaking to Atwood Magazine's Lowndes Commander last August, Run River North's Alex Hwang expressed the band's collective pride as an independent outfit, and how they had been rediscovering what it mean to be "Run River North."
"We feel a real ownership of the singles we've been releasing," Hwang shared. "Not that the songs before were not ours, but being a truly independent band now – the moniker of indie music fits us more than just a genre. Five years ago, we were a six-piece band with amazing festivals lined up, but a lot of relational baggage that wasn't getting taken care of. In 2020, there's a freedom and an honest mixture of happy/sad that comes through our present musical choices – all due to the hard work of taking care of ourselves while not giving up on making music as Run River North. The fact that this is our first project independently since our debut demo CD is what really excites us. We're deciding all of the things º which song comes out when, who to reach out to for press and radio, how to shoot and release music videos, etc; the independent aspect of this album is what's really thrilling. We've recently started a Patreon for this upcoming album and partnering with a handful of our dedicated Patreon patrons has been incredible. They've taken on the role of 'digital street team' (collectively known as the River) and have tweeted the hell out of radio DJs to play "Pretty Lies," continue to help push "Spiders," and I can't wait to see what they have in store for "Cemetery.""
---
From start to finish, Creatures in Your Head is a musical triumph.
Made during COVID-19, the record is a capsule of life in pandemic – but if anything, it's the opposite of a lockdown album: It's a record celebrating connection and intimacy. Unfathomably catchy songs like "Pretty Lies," "Spirders," and "Cemetery" convey not only the raw passion rippling through the whole album, but also the personal sentiments that make each of its ten tracks pop just right.
"Creatures in Your Head is how we will remember 2020 and who we are now to have gone through it," Run River North tell Atwood Magazine. "From songs written during COVID and videos made during lockdown, to lyrics that remind us of times before but ultimately push us to move forward – "the weight is gone" and we're so proud to share this collective snapshot of Run River North as Daniel, Sally and Alex."
---
From the record's evocative opening title track, to the emotional upheaval of closer "Weight," Creatures in Your Head hits hard and leaves us longing for more. To celebrate their record's release with Atwood Magazine, Run River North's Alex Hwang, Sally Kang, and Daniel Chae compiled a playlist of music they were listening to while writing the record. Dive into the hip-hop, pop, alternative, and punk influences that inspired the cinematic sonics and vivid imagery that makes Creatures in Your Head such a special, memorable collection.
Straight to my face you called me the
Greatest liar you've ever seen and I
Would have got upset but there's a
Part of me that just believes you
Probably know me better than I
Do you want to keep
Believing in me?
– "One for Me," Run River North
Creatures in Your Head is out now.
— —
"Creatures in Their Heads"
Run River North playlist
---
"Creatures in Their Heads"

Daniel Chae
Sir Sly – &Run
We got to write a couple songs with the band and bumped this a lot on our drives over to their studio
Kanye West – Heartless
Something nostalgic but classic! Listening back to this, I remember it feeling so different at the time. Truly ahead of his time
TV On The Radio – Wolf Like Me
Really inspired by the raw energy in all of their songs. It's not about playing parts perfectly. It's about playing it wrong (right).
Grouplove – Welcome To Your Life
Huge huge fans of Hannah and Christian and the band. The way they combined pop sensibilities with their band-y elements (guitars and drums) on this song especially is top notch.
Sally Kang
The Weeknd – In Your Eyes
I love the overall feel/instrumentation of this track off The Weeknd's new album. I found myself not being afraid to explore different synth sounds when approaching our songs as well.
Caroline Polachek – So Hot You're Hurting My Feelings
Polachek has always been an inspiration for myself as a vocalist, playing with her melodies and making such artistic songs/parts. I'm always found grooving to her old projects, features and new solo projects.
Dirty Projectors – Lose Your Love
This was my favorite find of 2020- in the summer of 2020, Daniel and I went to celebrate our engagement with his family in Korea and had to do a 14 day quarantine separately. This track was that much needed song I needed to dance and get happy~
Alex Hwang
Phoebe Bridgers – Halloween, Savior Complex, Chinese Satellite, ICU
Essentially the whole album. This was the perfect 'sad but not sad but really sad but I really needed this' album. She is hilarious and I love that it comes through in everything she does.
Still Woozy – Goodie Bag
Any video, any dance move, any melody from Sven feels so good. His latest version of MGMT "electric feel" is also really great
Sleeping At Last – Four
Ryan O'Neal did an entire album around the Enneagram, utilizing interviews with Chris Heuertz and other musicians from each type. As a Four, he really hit it on the head (or heart) with this one.
Kanye West – Runaway
Because of the Dissect podcast: My Beautiful Dark Fantasy. I love this series and I can't wait to get into the recent Childish Gambino one. This particular one for Kanye West's album was so much fun to explore and revisit his songs with
Deep Sea Diver – Impossible Weight (ft. Sharon Van Etten)
This is kind of a cheat because I didn't really get into this until this year, but as I'm listening to her album – first off, it's incredible and Jessica Dobson is so talented and I love her voice, but secondly, the music, the feeling – it definitely feels like music that I think our album is creating space for ourselves to try to make as well.
— — — —
? © Serro Park
:: Stream Run River North ::
---